What's New On Ithaca Greece
September on Ithaca
Summer Season begins to wind down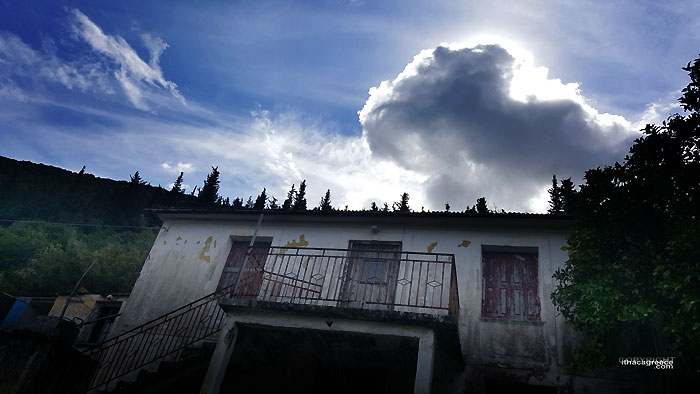 September 2016
Friday 23rd - This Season has just sped by hasn't it? Already almost to the end of September.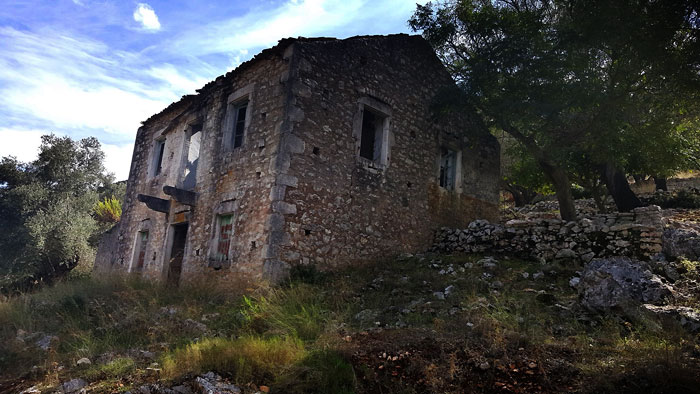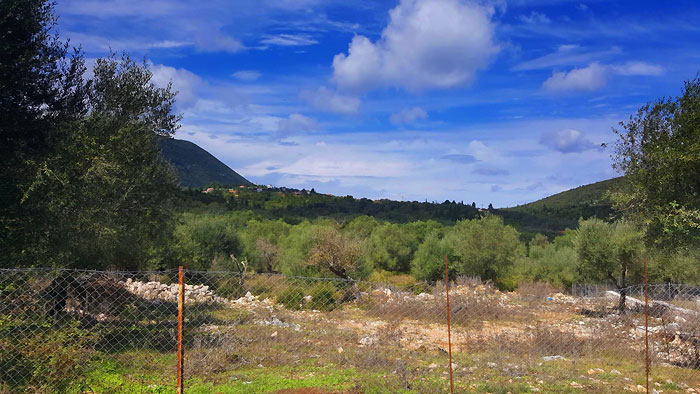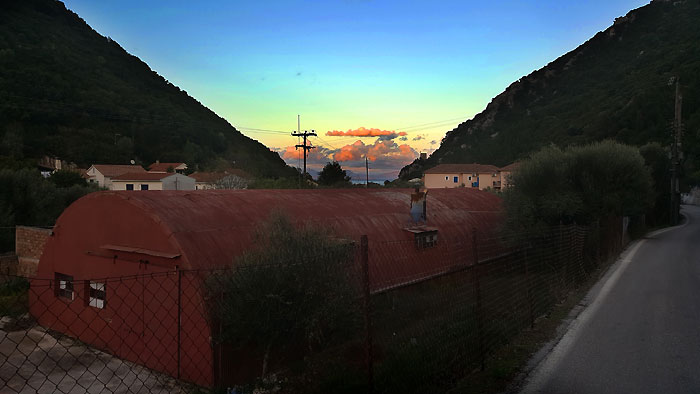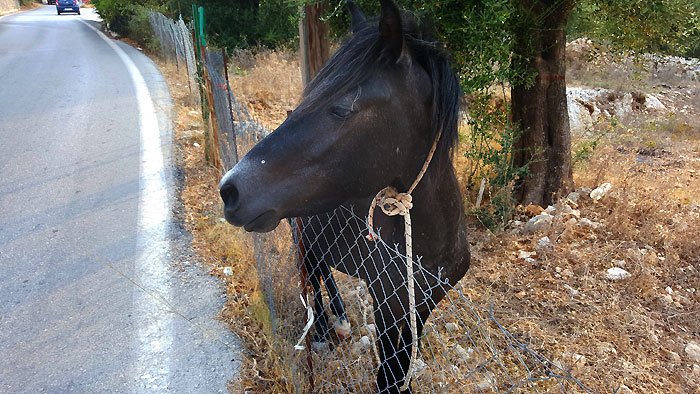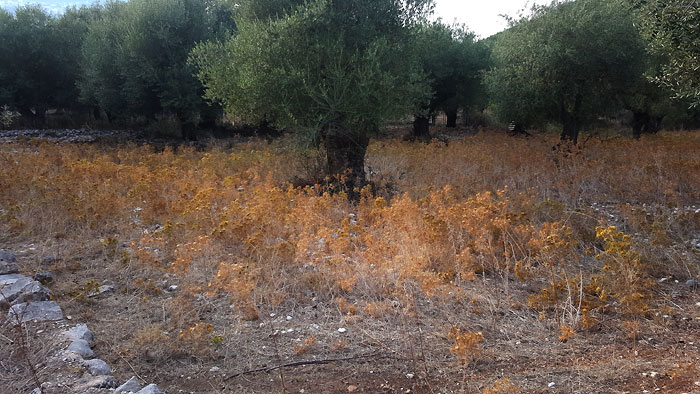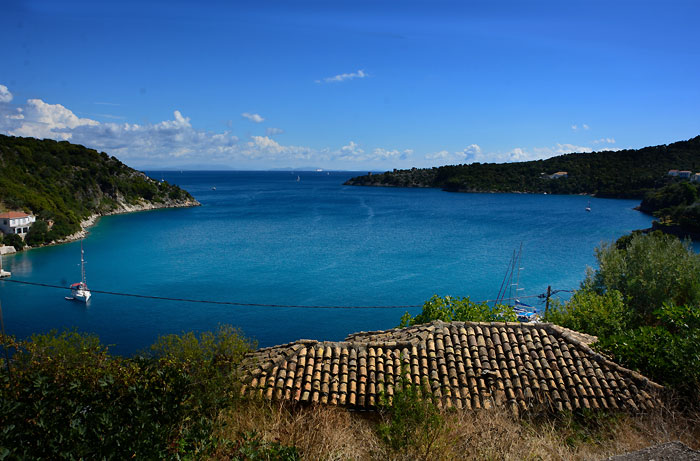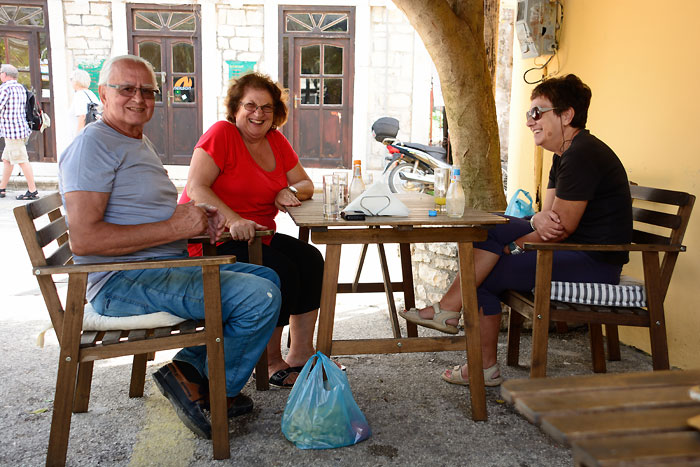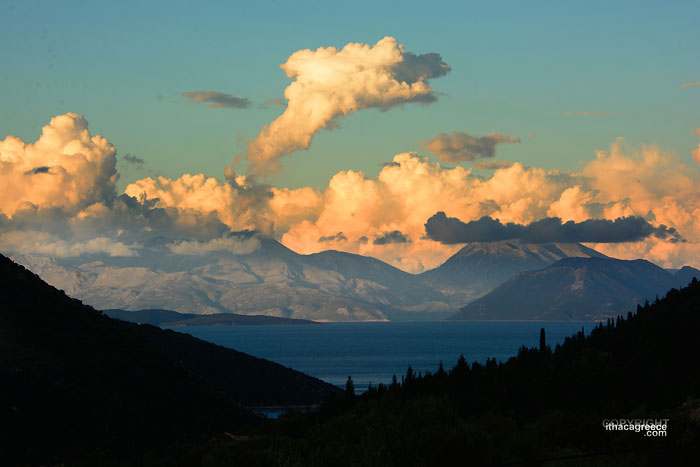 Saturday 24th - The 48 hour ferry strike has given the smaller carriers some extra work again today with ferrying people from Ithaki to wherever people are needing to go.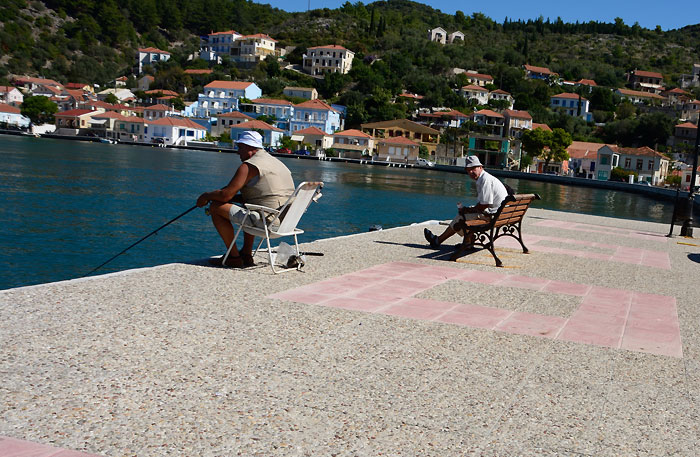 Below - Exoghi Views to Afales.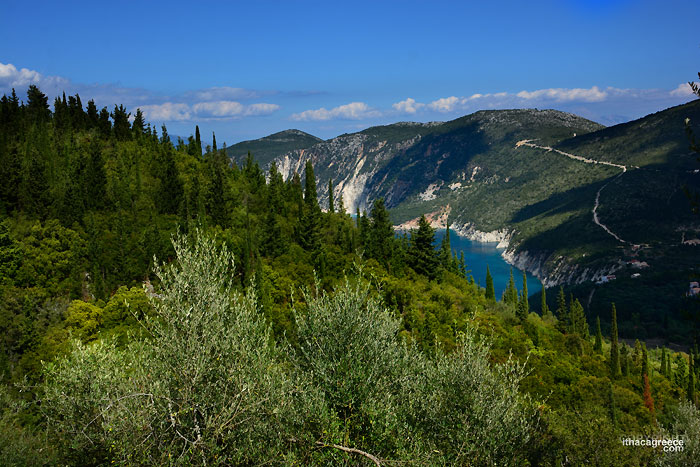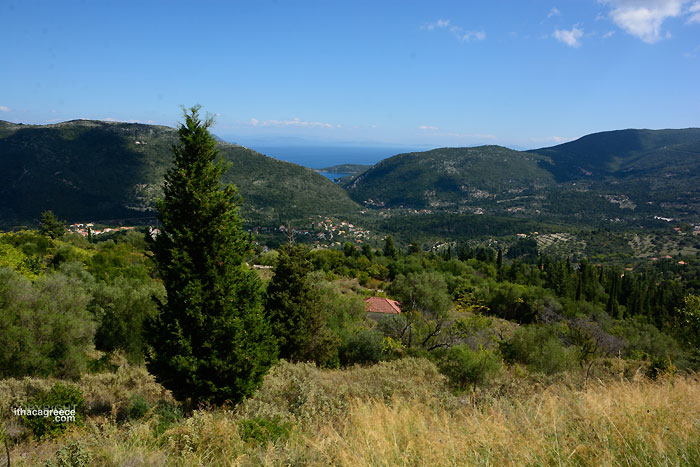 Below - Lahos village.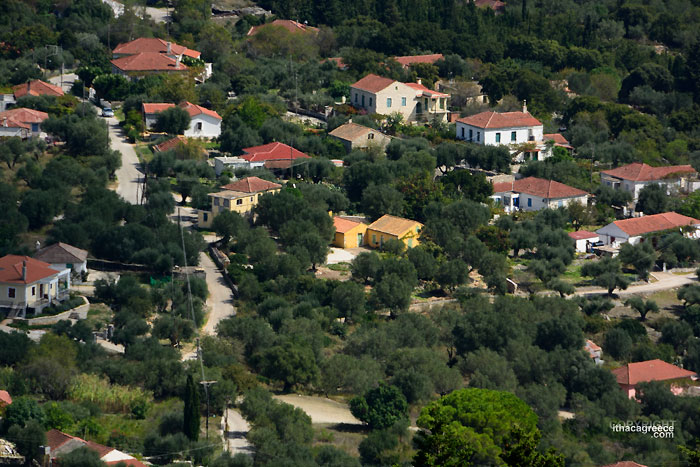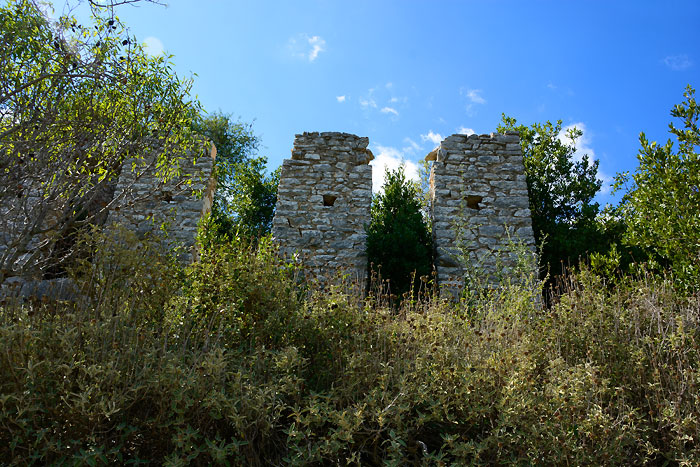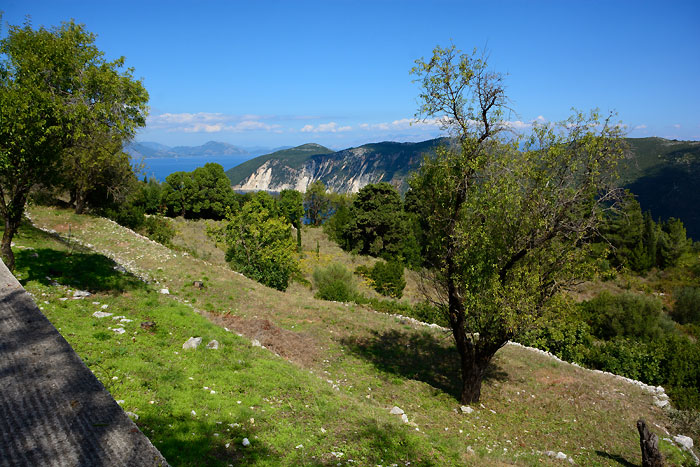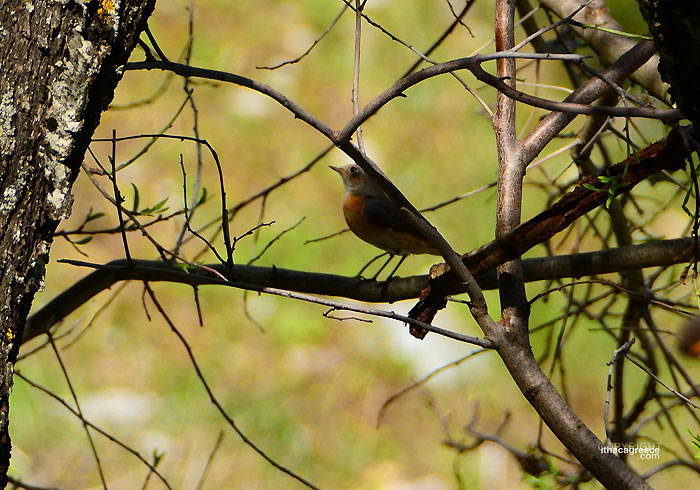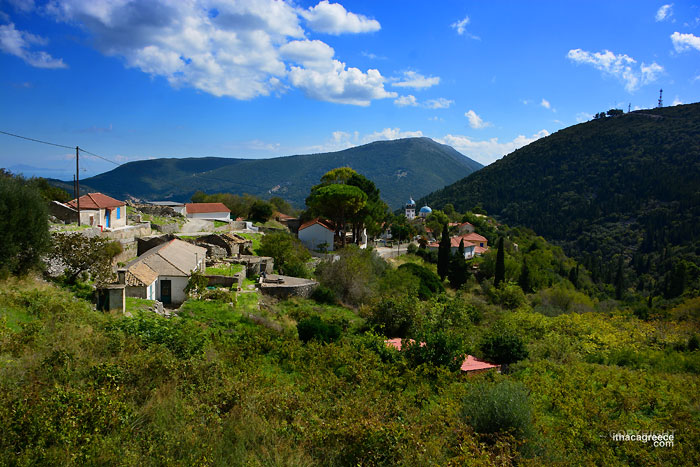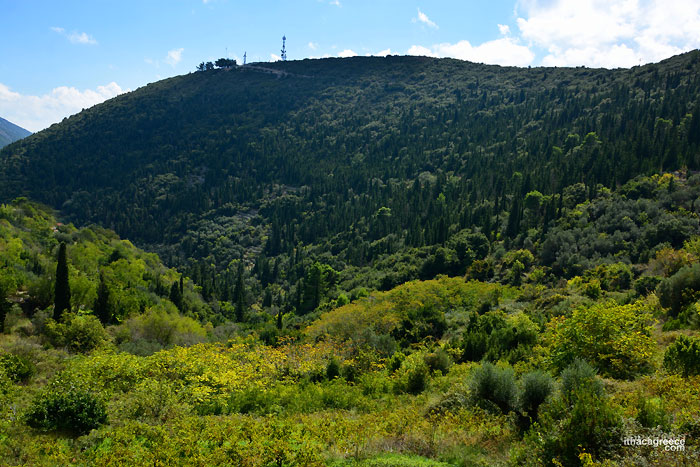 Above - Pinerakia. It's a picturesque walk from Exoghi to the pinnacle of the mountain where Pinerakia chapel has a 360 view across the ionian, Kefalonia and Ithaki.
Sunday 25th - Yesterday the Nidri Star II left behind 4 Slovenian day trippers, who insisted the boat departed 10 minutes earlier than their planned departure. No one realized they were missing or that there was luggage left on the boat that was unattended. When one of the 'left behind' rang the number he had for the boat and after explaining what had happened, he was hung up on, leaving the rescue up to Frikes locals, who after some chasing around, finally managed to talk to someone who was capable of turning the boat around to collect the passengers, even if they did have to pay an extra 50 euro. The Solvenians were very grateful to be reconnected with their belongings.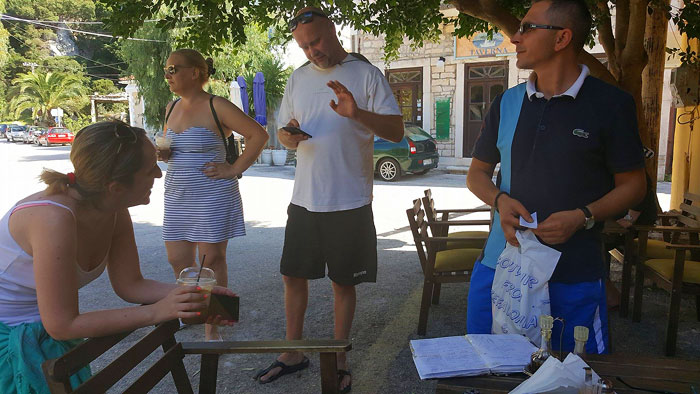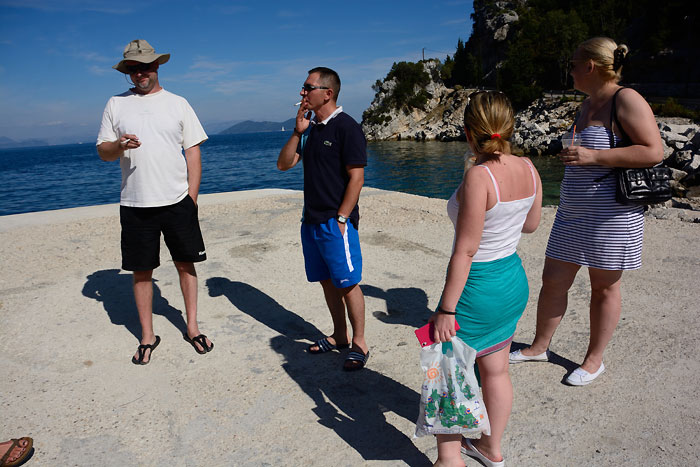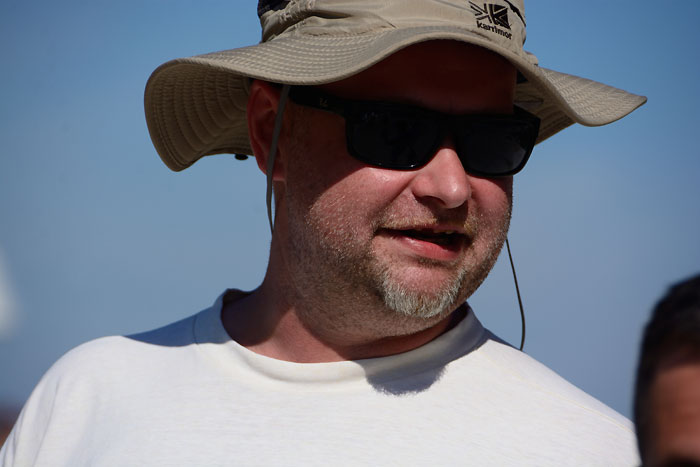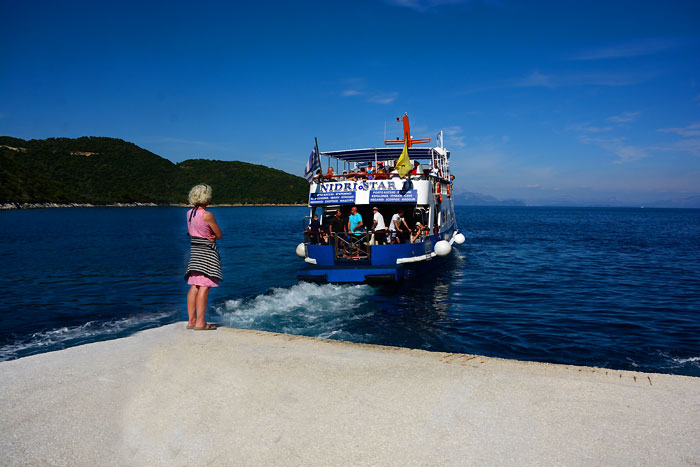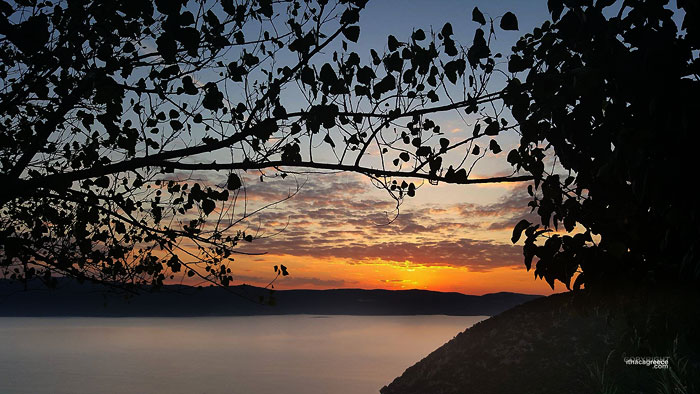 Another beautiful sunset over the Ionian.
Thursday 29th - It's been a pretty busy holiday season this year, and especially in Vathy, that's continuing, still lots of people at various times of the day hanging out in the village square.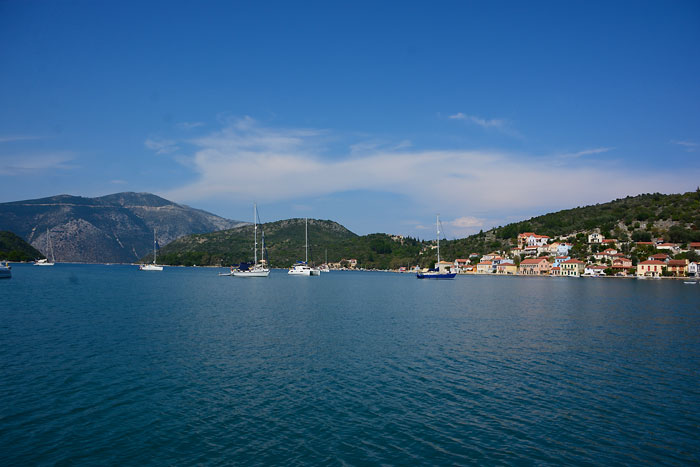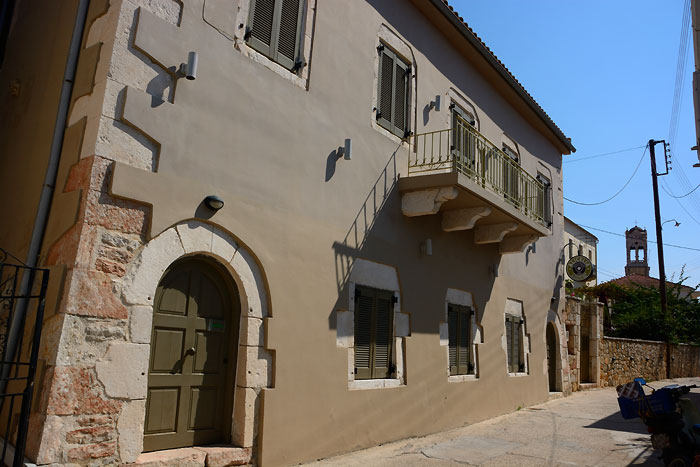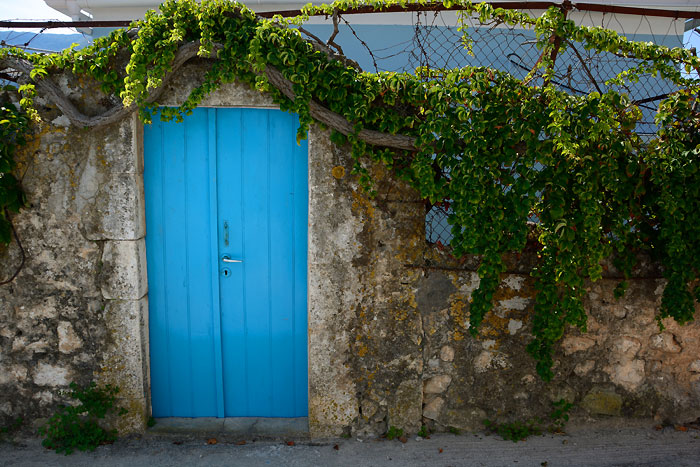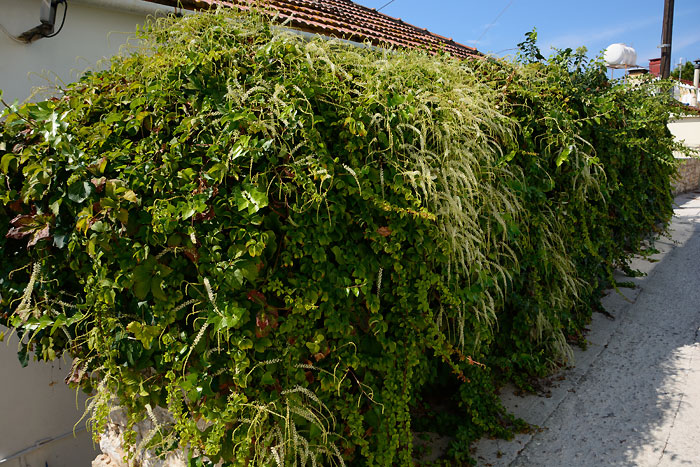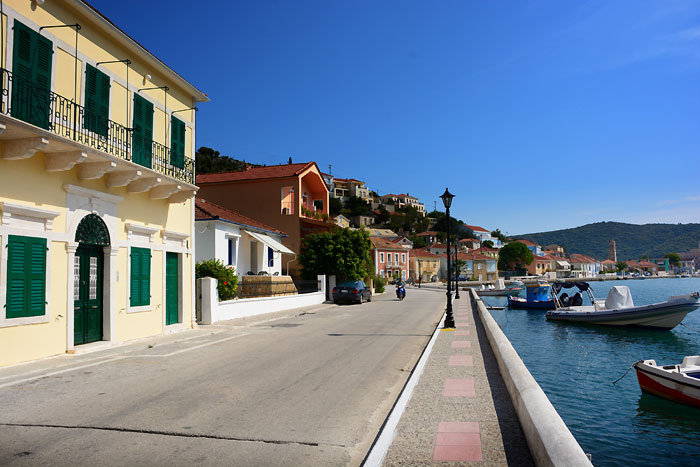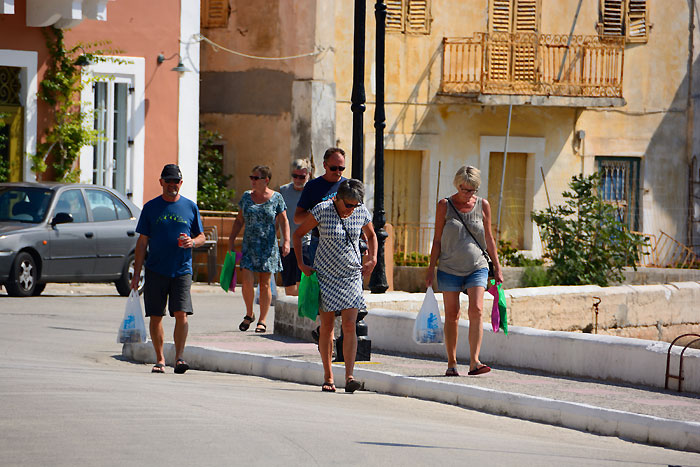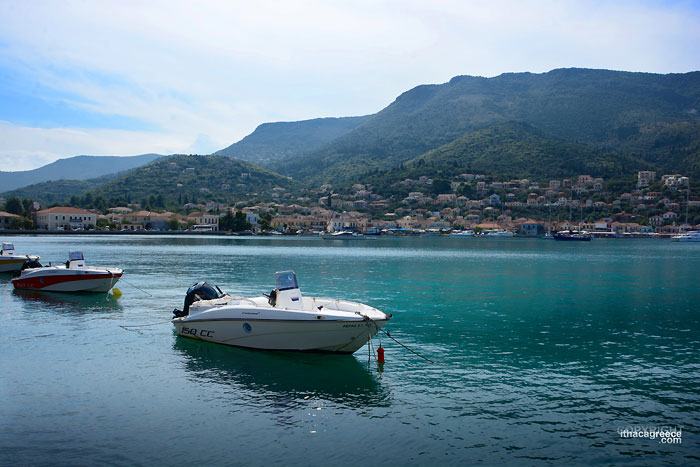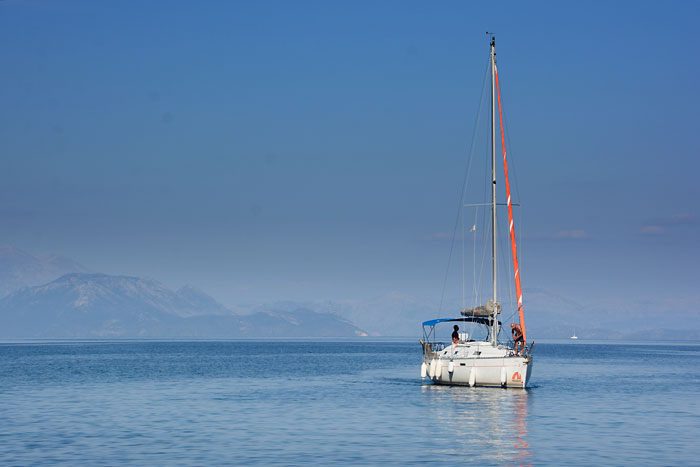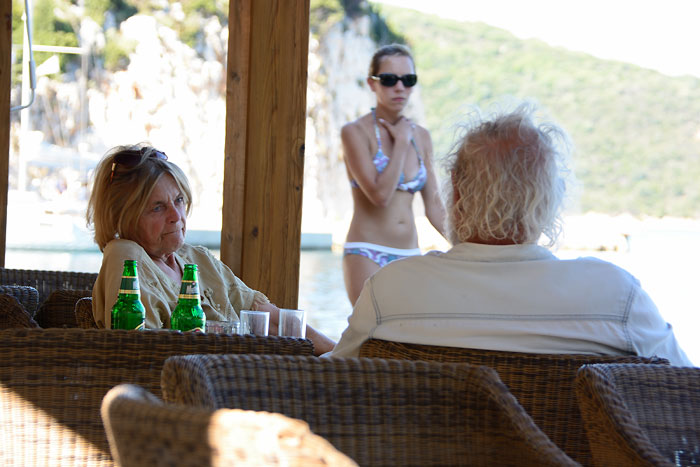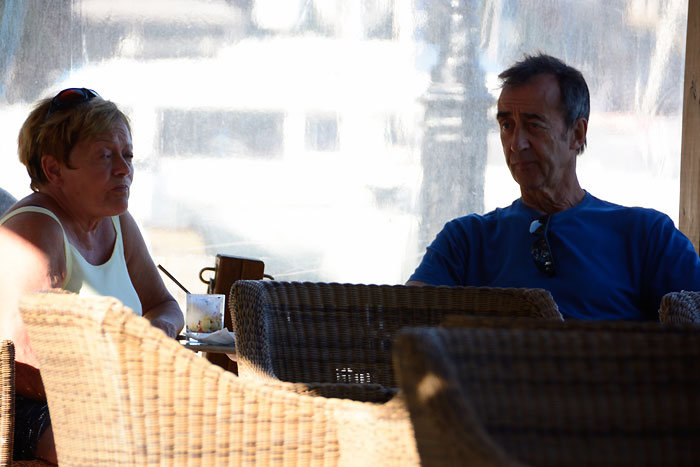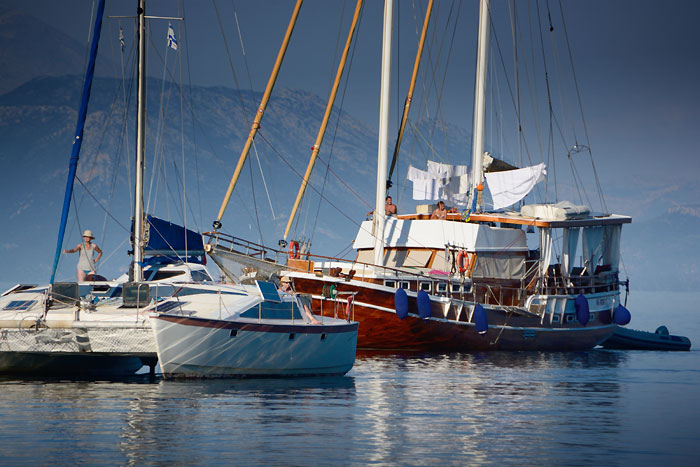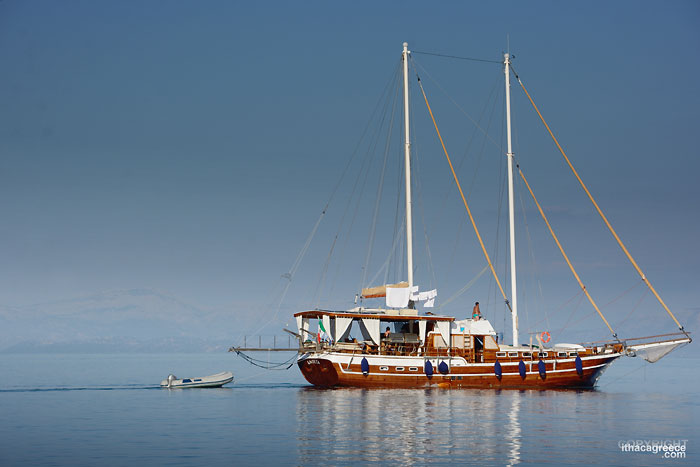 ---
September 2016
Sitting on the shoulder of Summer
Friday 23rd
This month has been a surprise of storms and rain, quite unusual for this time of the year, but it has also had some brilliant days with lots of blue sky and sunshine and of course really pristiine views. A few windy days does much to lift the misty summer atmosphere to reveal just how close we are to the Mainland. It's rare people see the mountains on the mainland during the height of summer, there is always so much heat mist that it obscurs all the views.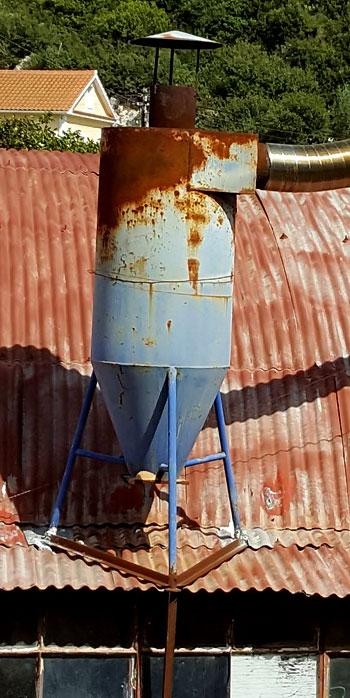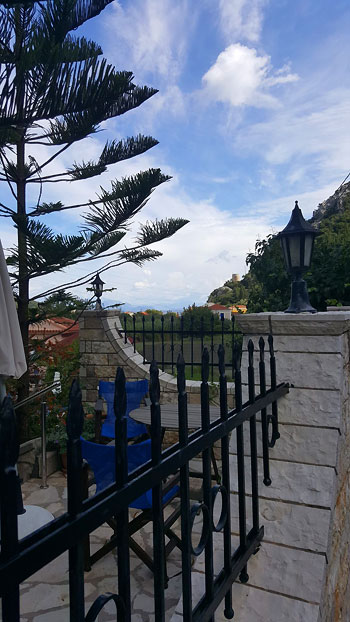 As you may know, the Speedrunner III has stopped for the season, so no more fast ferry to Patras, but we're still going there luckily with one of the other IOnian Group ferries. You can check the timetables via How To Get There The great thing too with Ionian Group ferries is that you can book online now. Yes, there are E-tickets. This makes life a lot easier for traveling.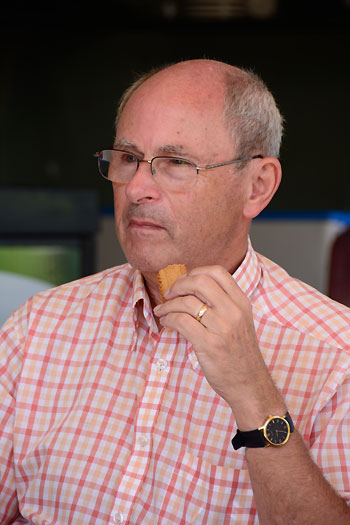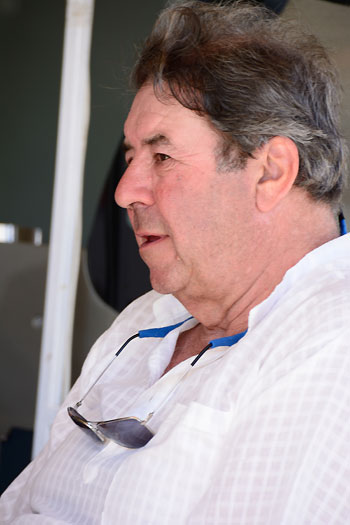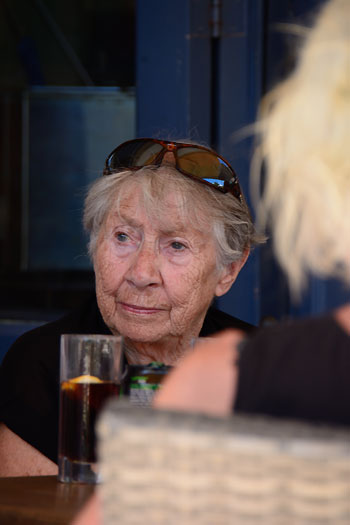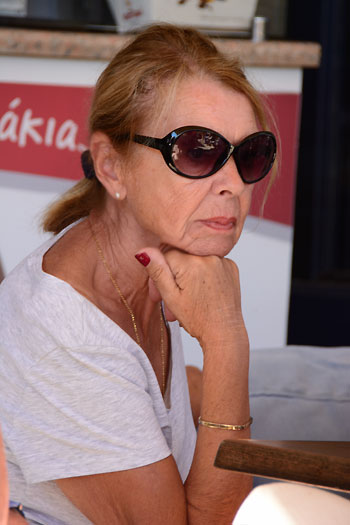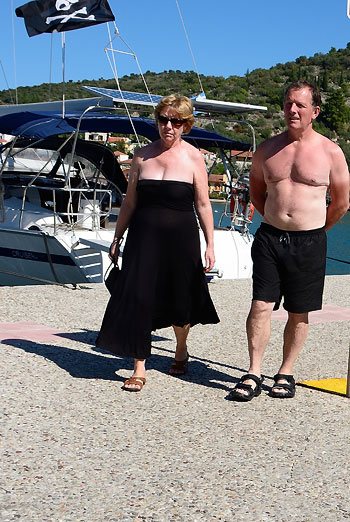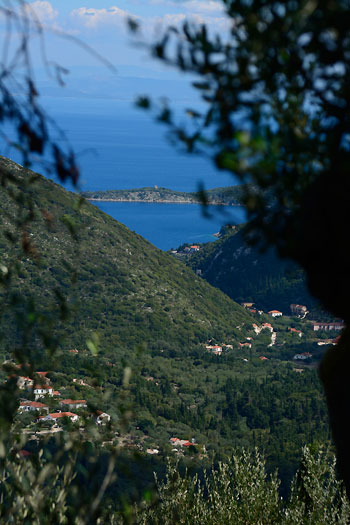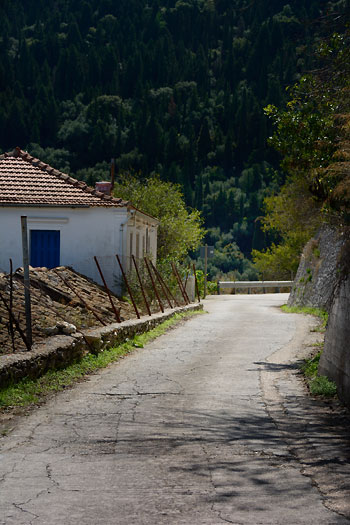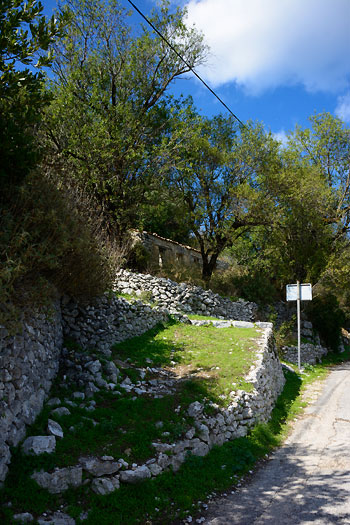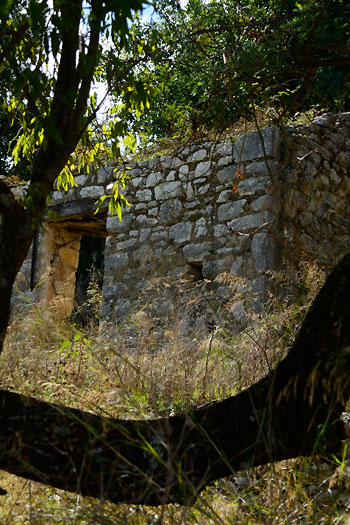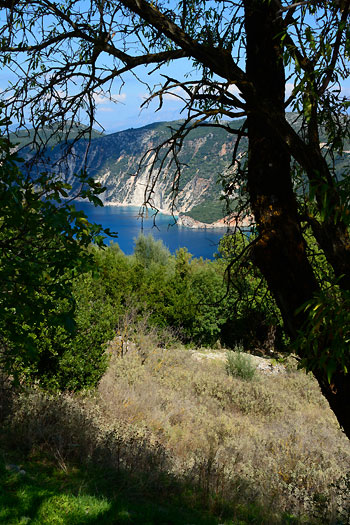 Sunday 25th - The change in season is very noticeable this year. It's definitely Autumn. Days are pleasant, although in the shade it can be a bit cool and of course the nights are cooler too.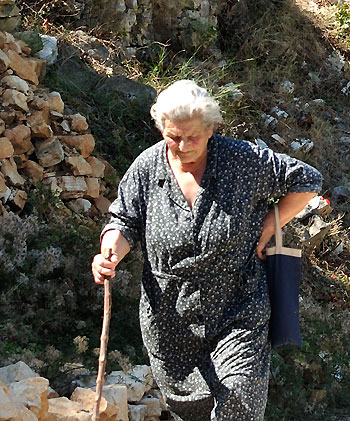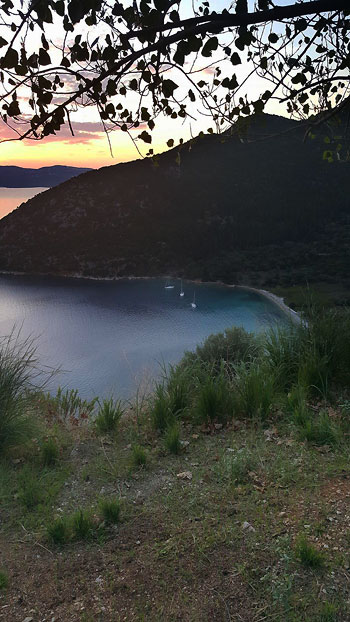 Thursday 29th - Mild September days continue with sunshine and an occasional lazy day.