What's New On Ithaca Greece
March on Ithaca
Winter time on Ithaca Greece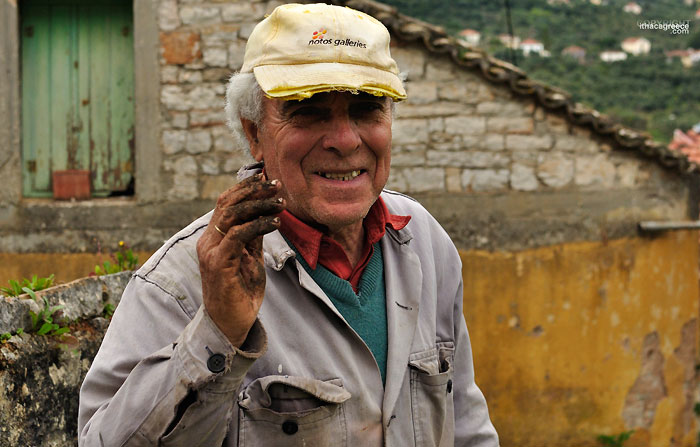 March 2017
Friday 10th - Definite signs of Spring with wild flowers spreading themselves like carpet across Ithaca's landscape.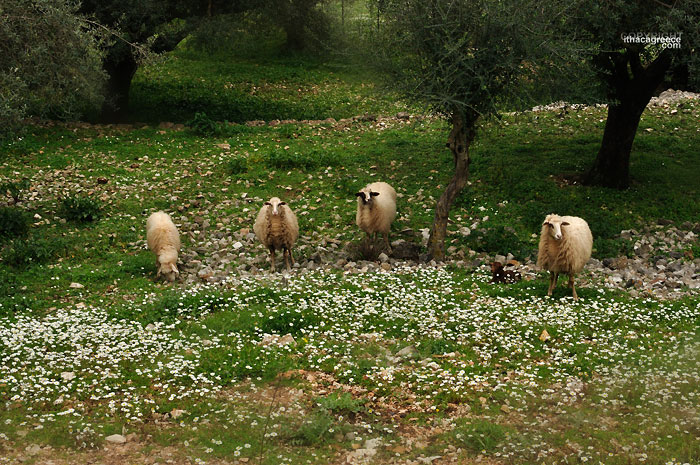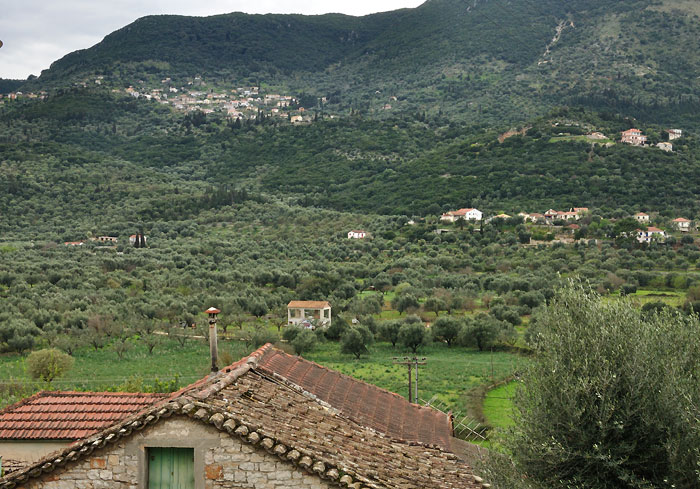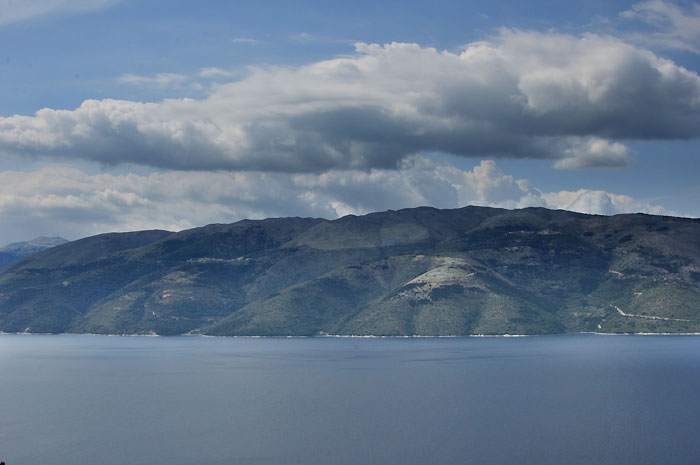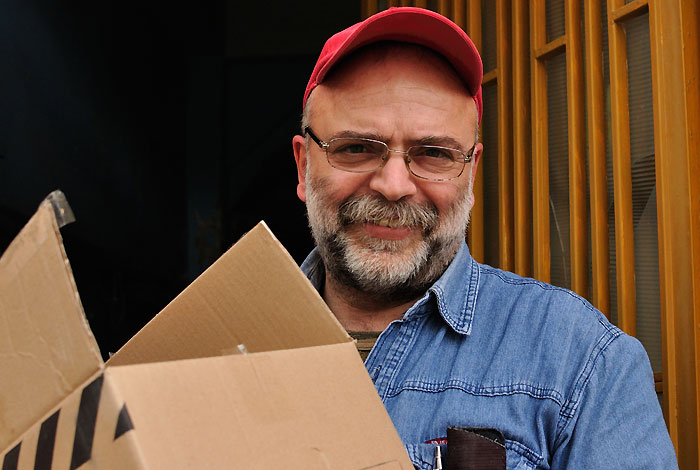 Tuesday 14th - The days are getting longer again. Feels like everything is opening up to the anticipation of something great around the corner.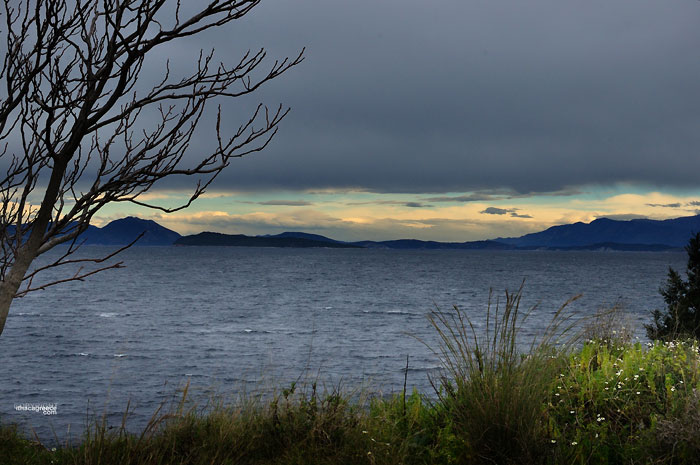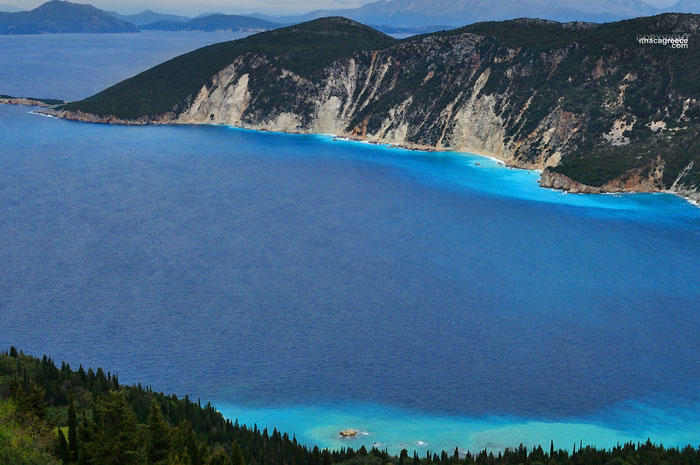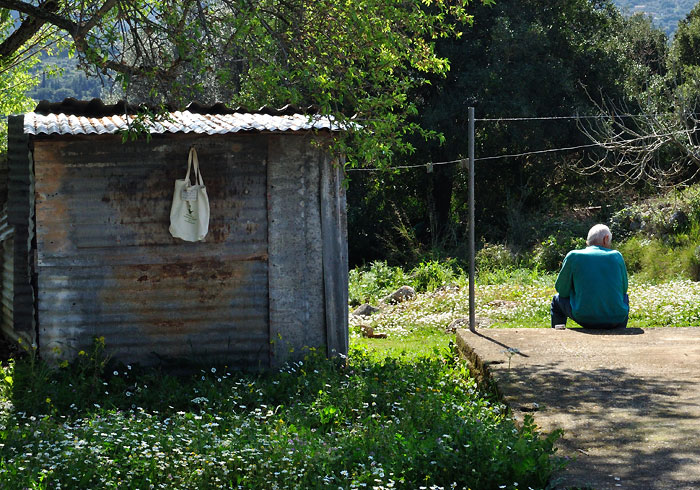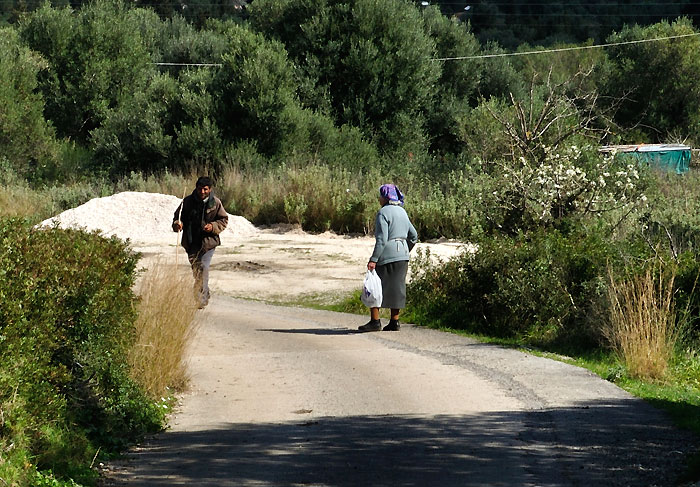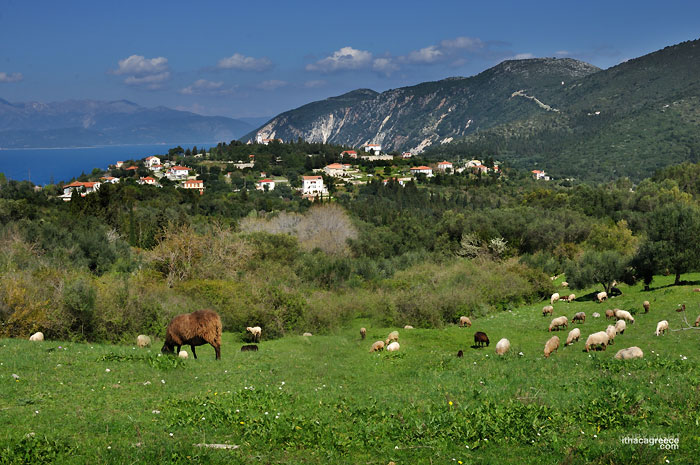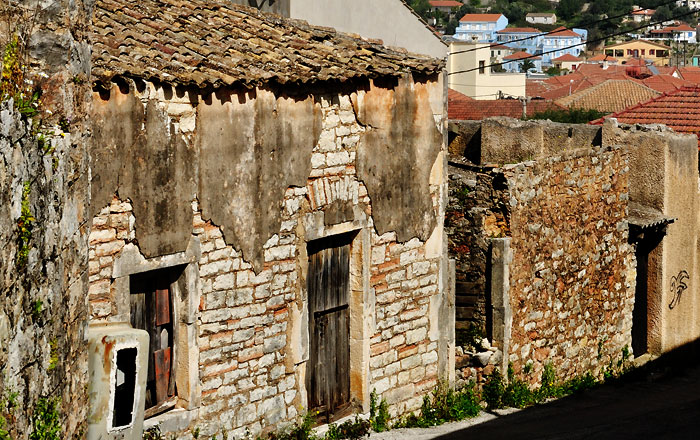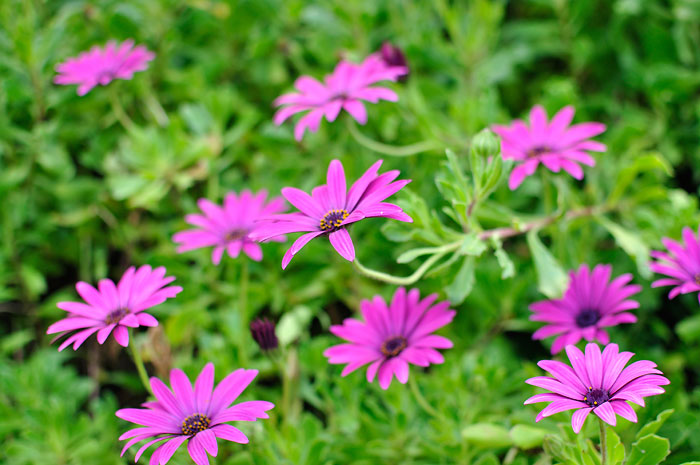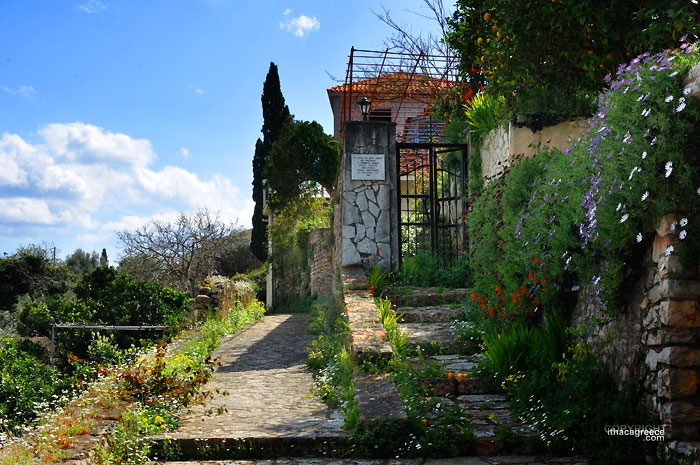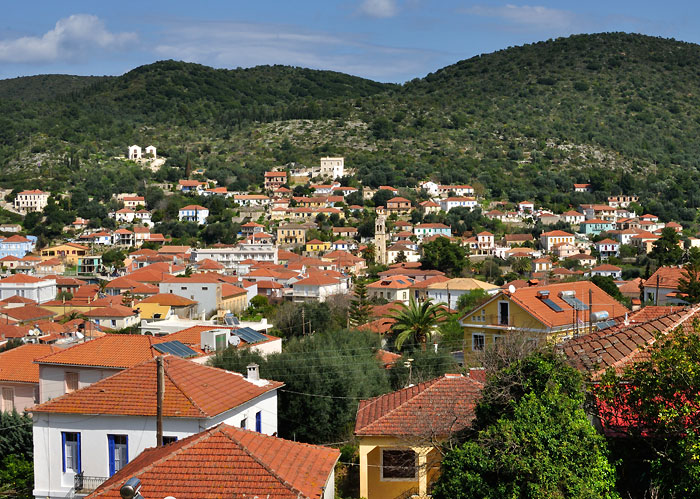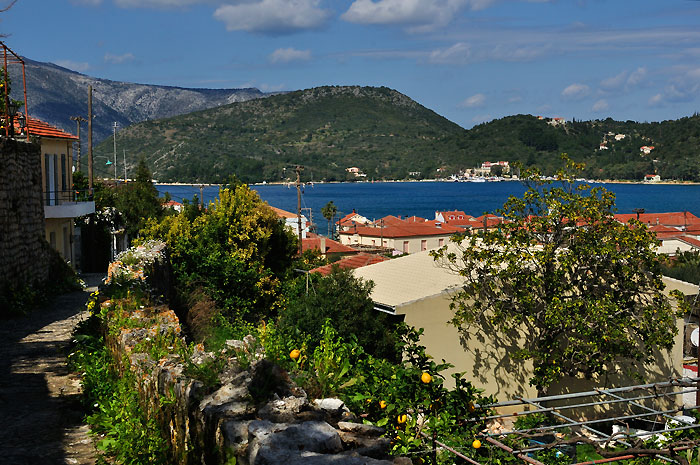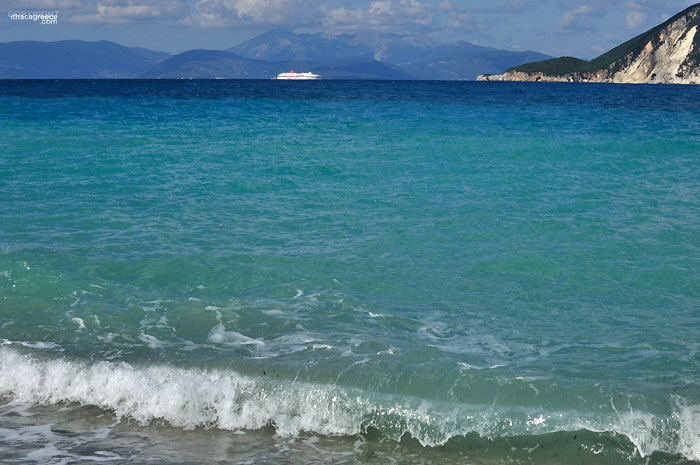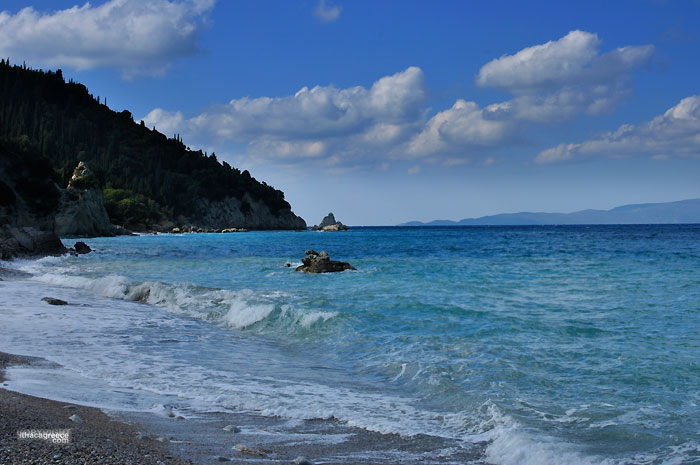 Thursday 16th - Fine weather continues for now. An early Spring. Below - Stavros.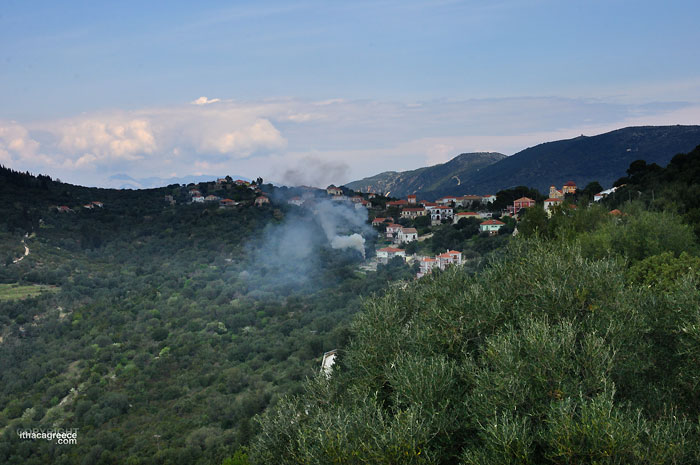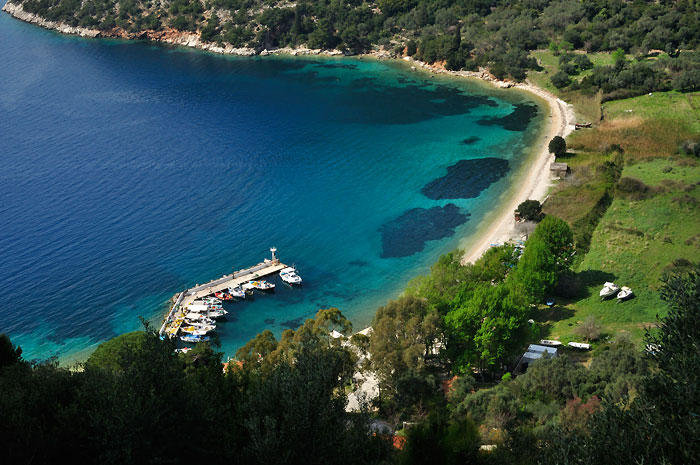 Above - Polis Bay.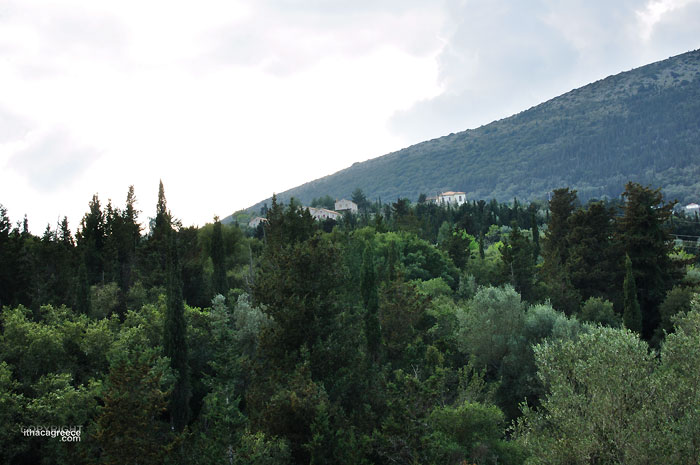 Above - Pilakata.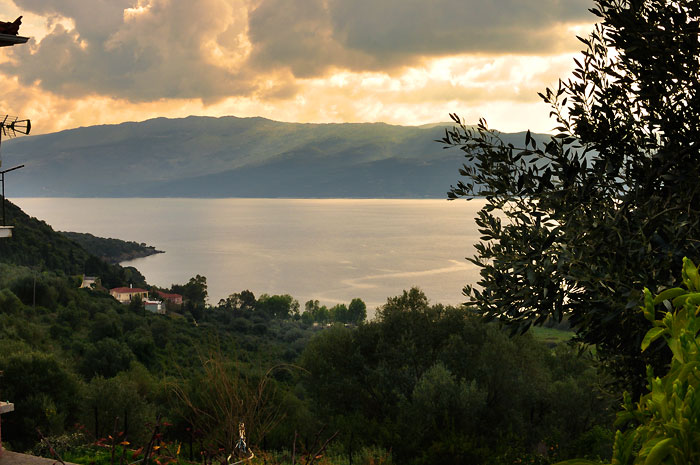 Above - Polis Bay.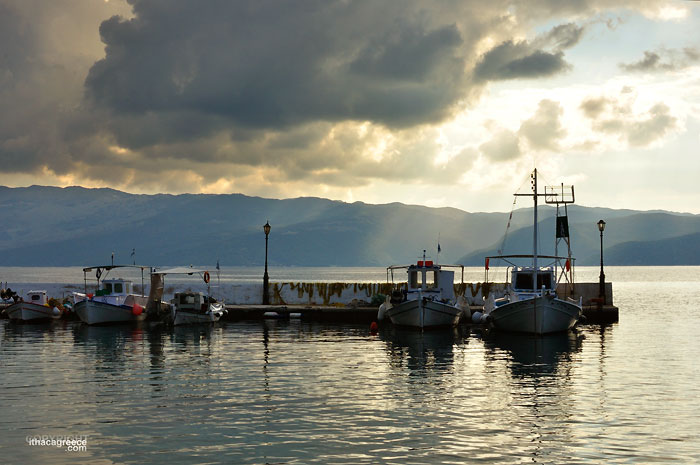 Above - Polis.
Wednesday 22nd - Sunny days ahead. Spring has sprung.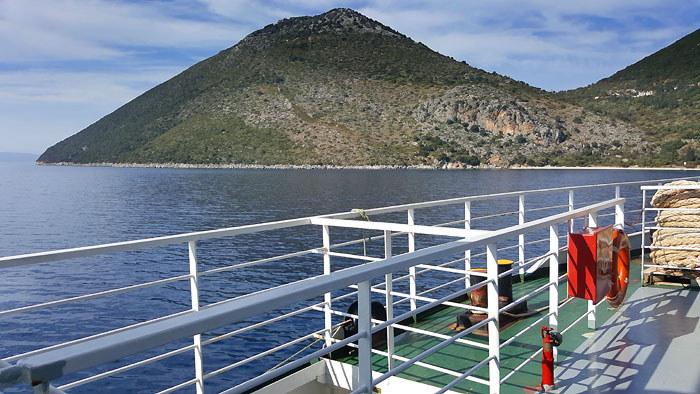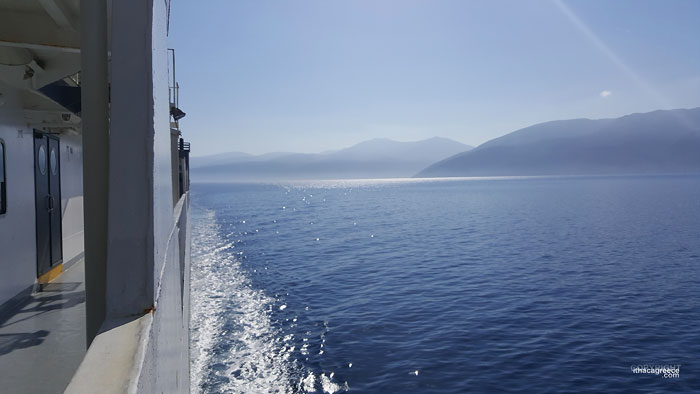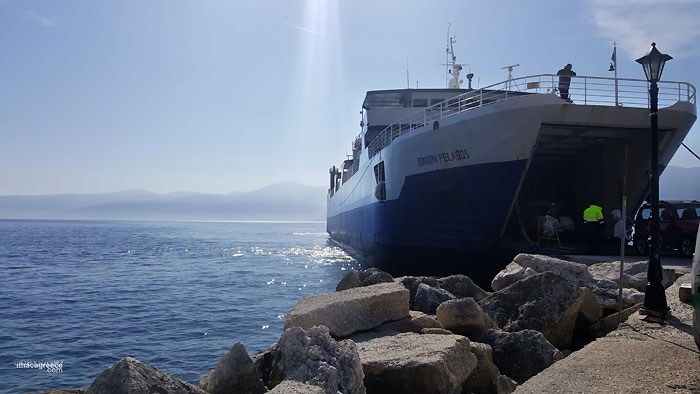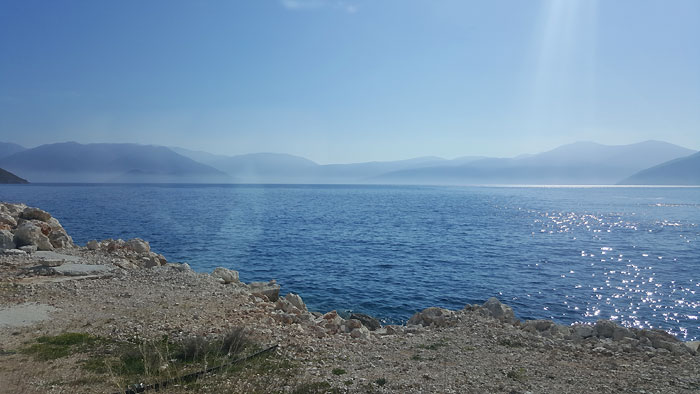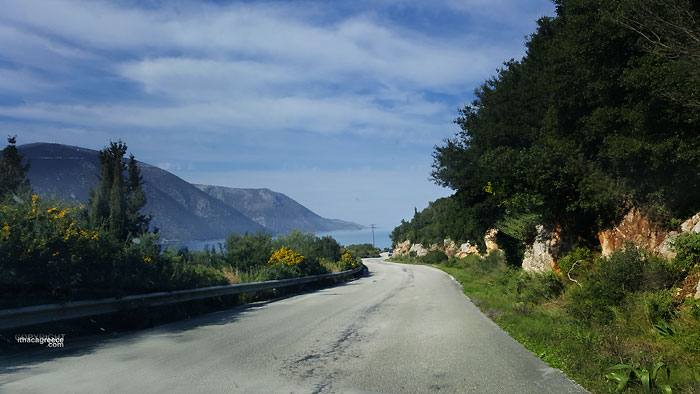 Saturday 25th - We could'nt wish for better weather as we head into the Ithaki Spring. 20C yesterday made us all feel like summer isn't too far away. Today Greece celebrates Independence Day with marches and parades around the country. Pics of Ithaki's parade will be coming soon. Meanwhile enjoy some of the wonderful scenery from around the south of Ithaca island from Gidaki to Sarakiniko.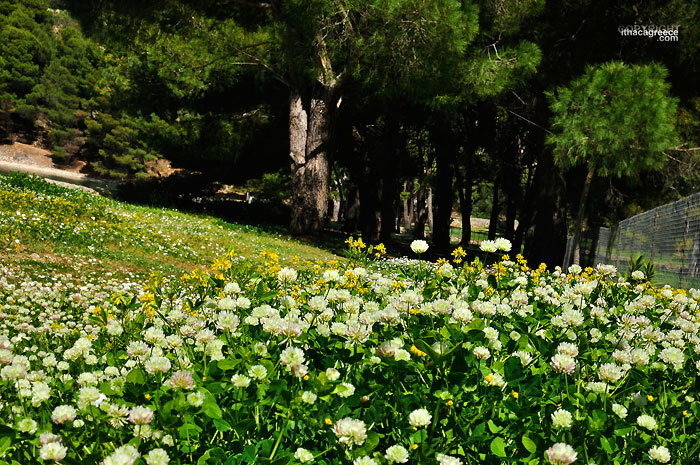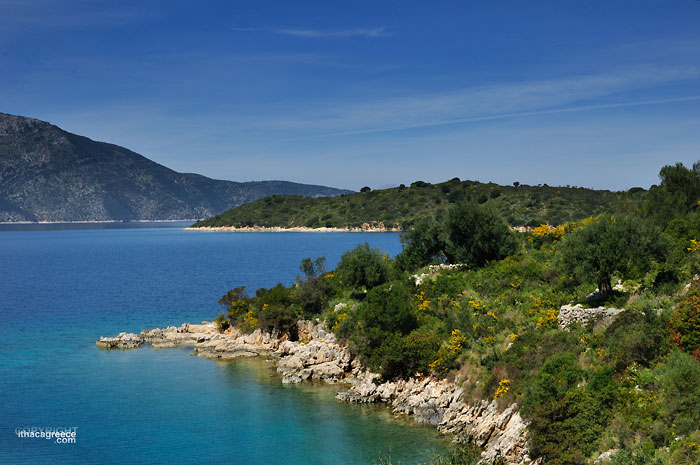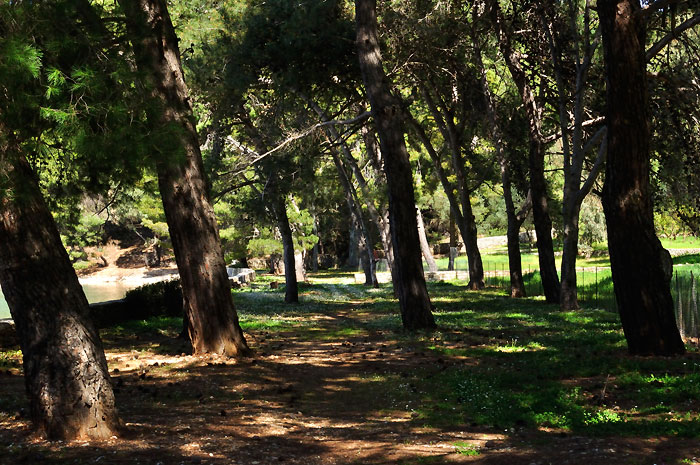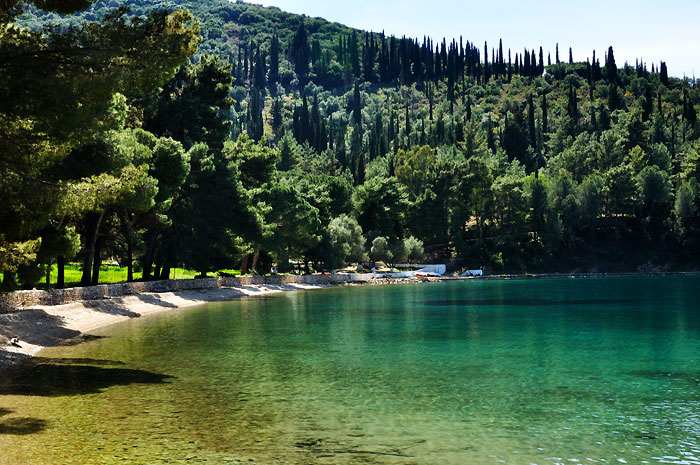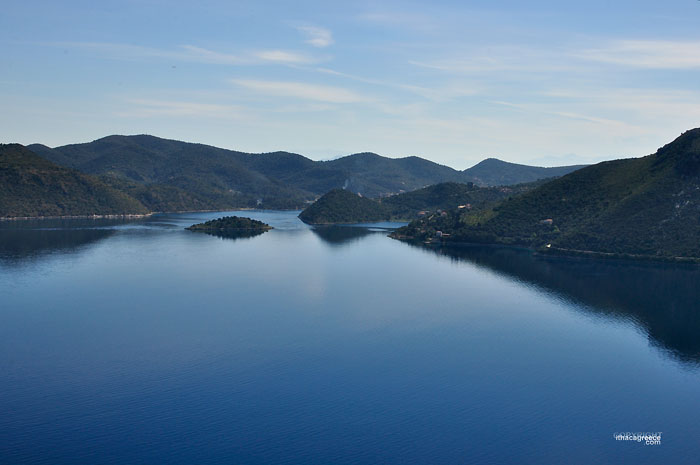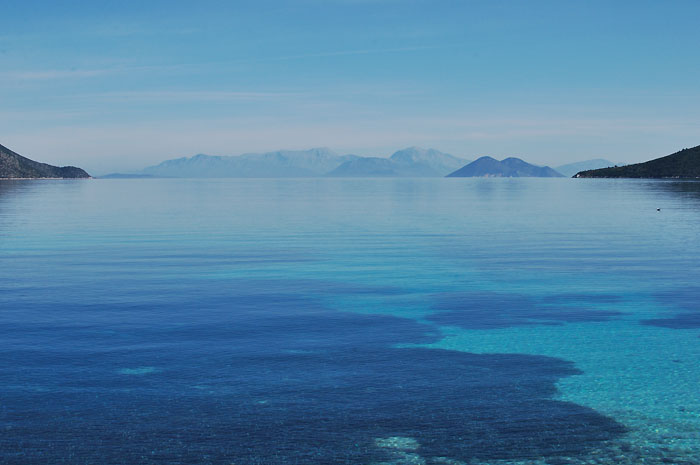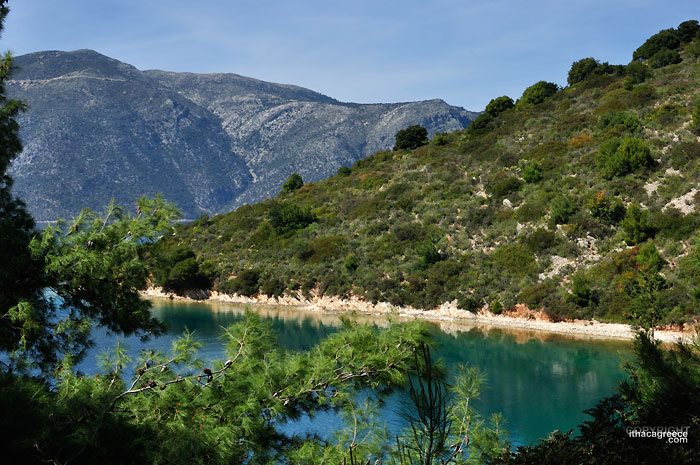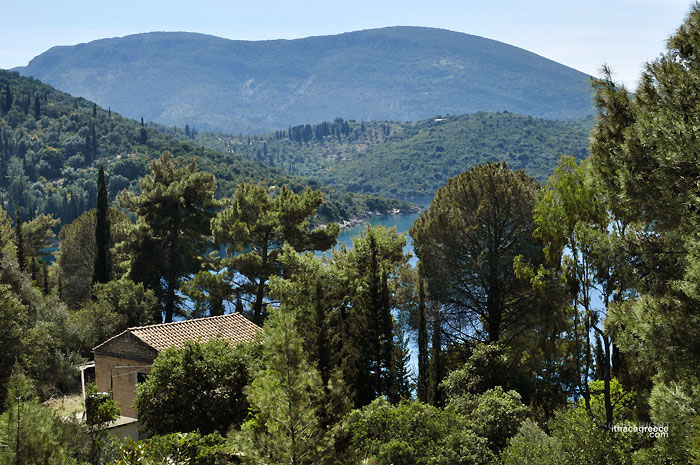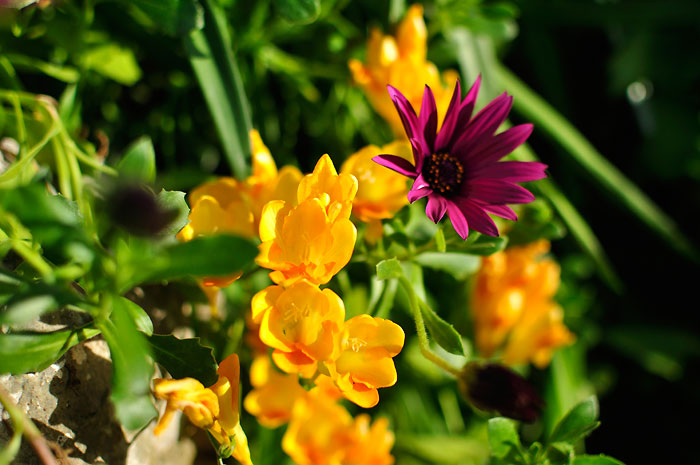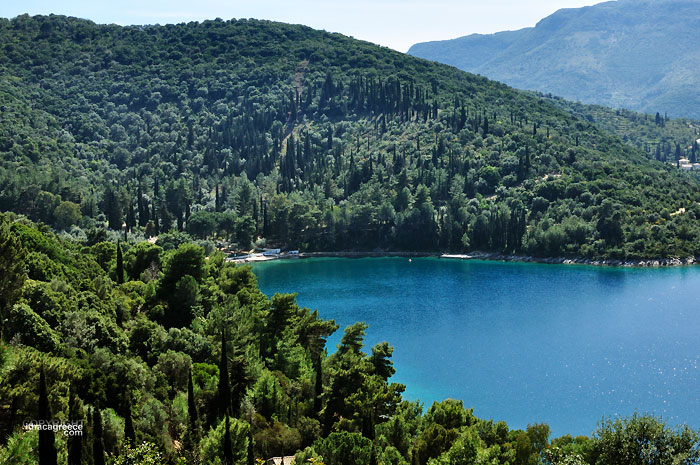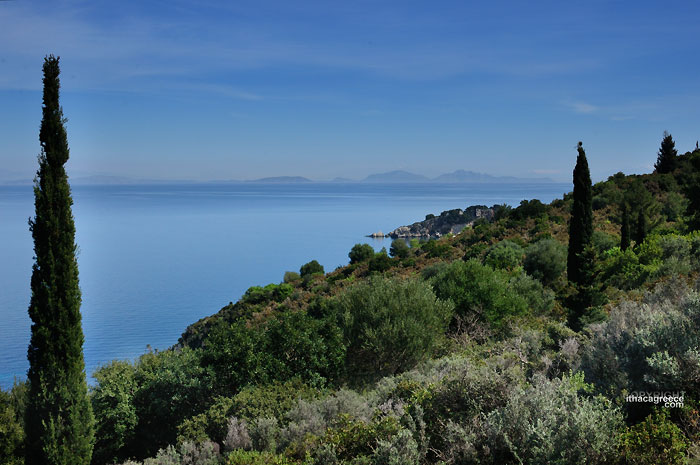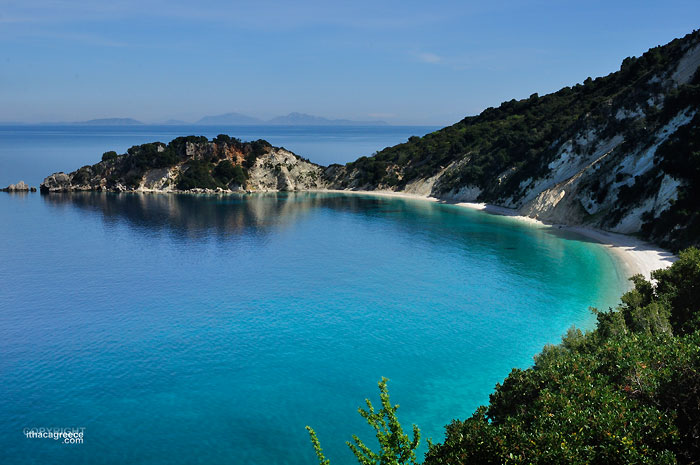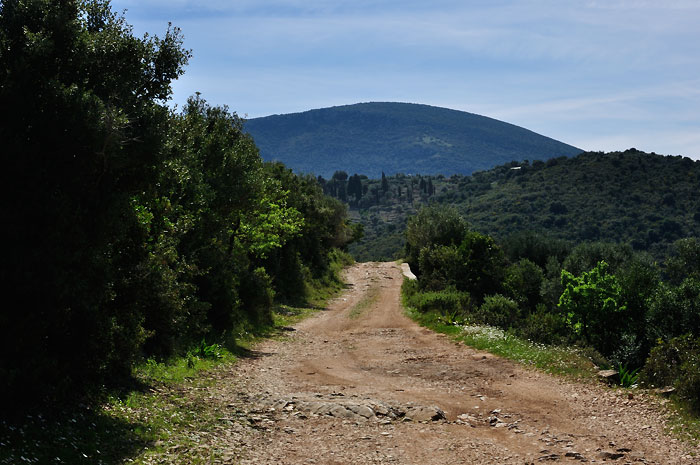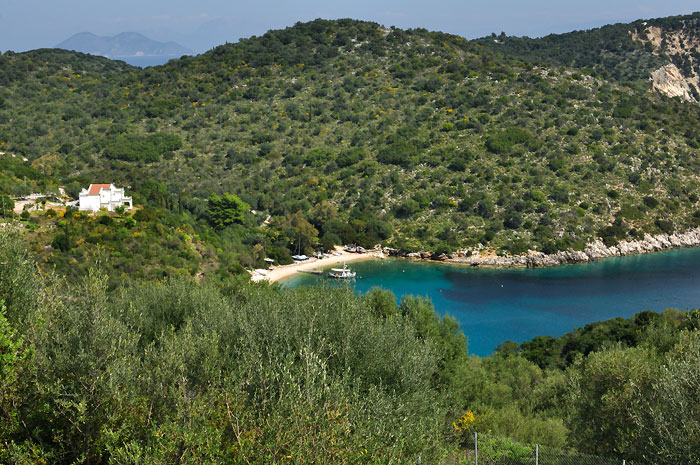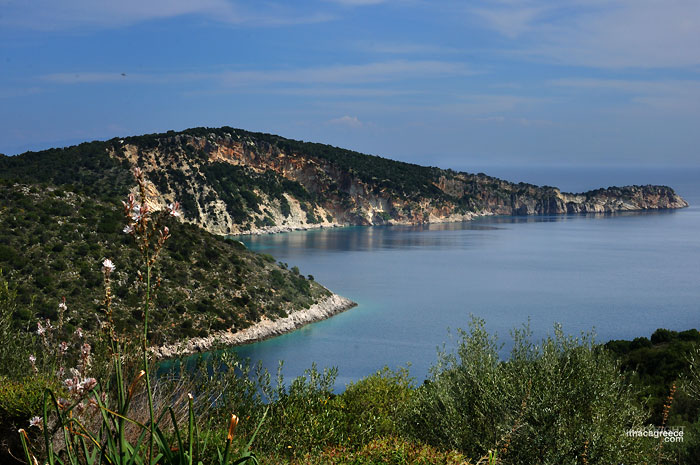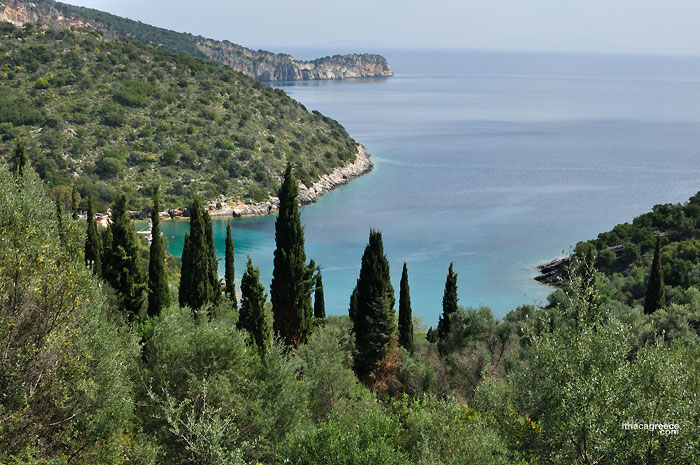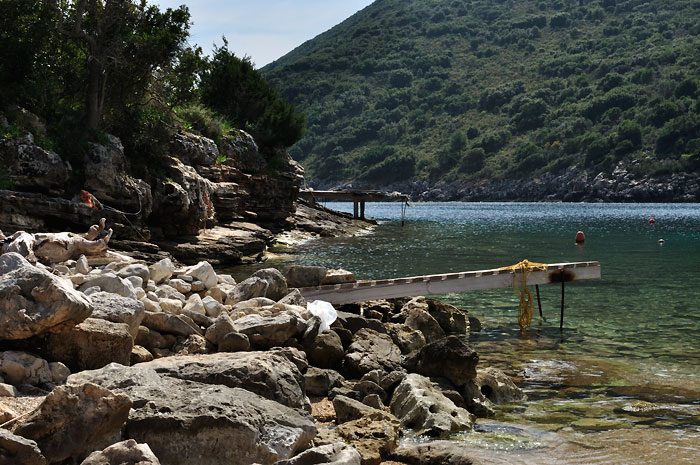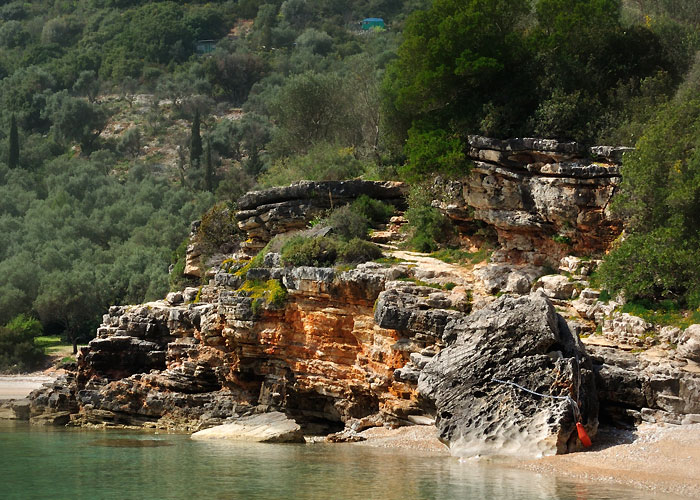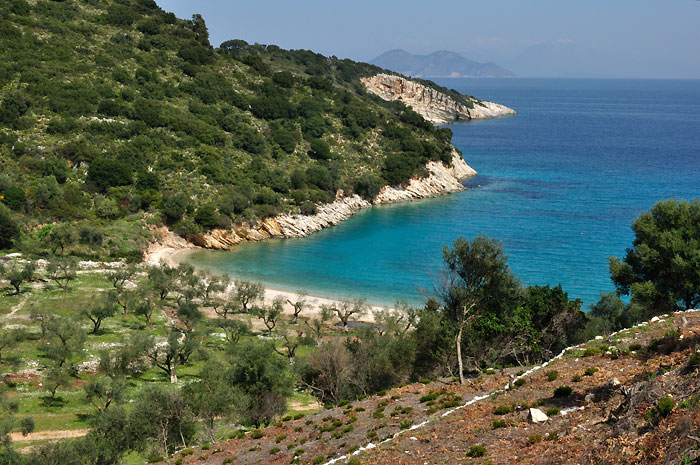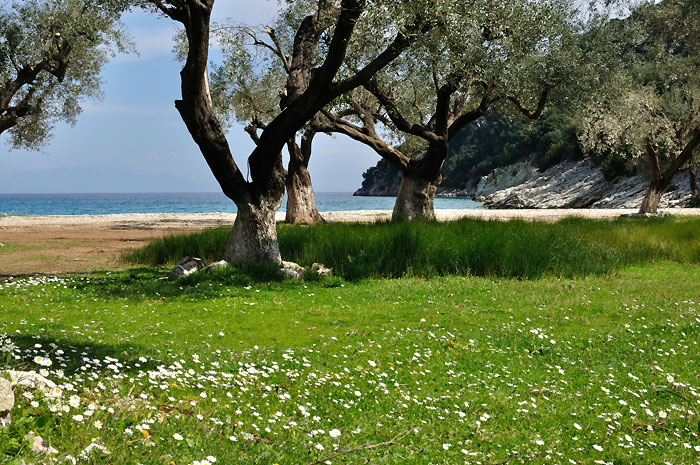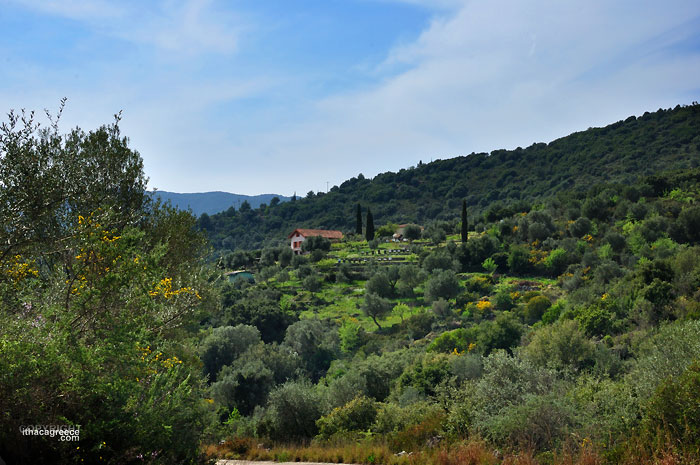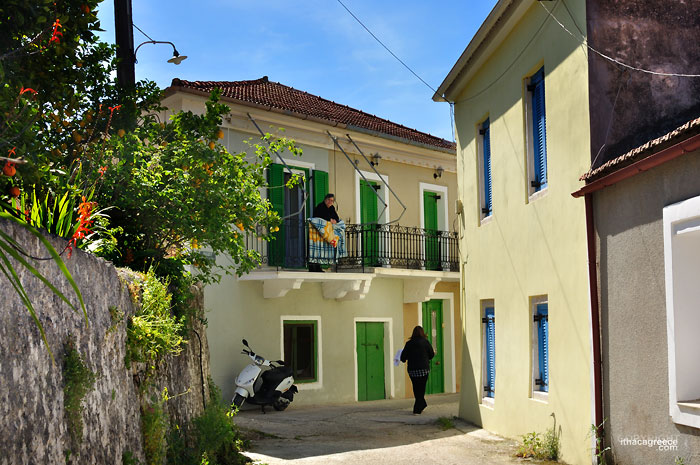 Independence Day Parade all around Greece today to celebrate the winning of the war of Independence, but here are some photos of Independence Day Ithaki style.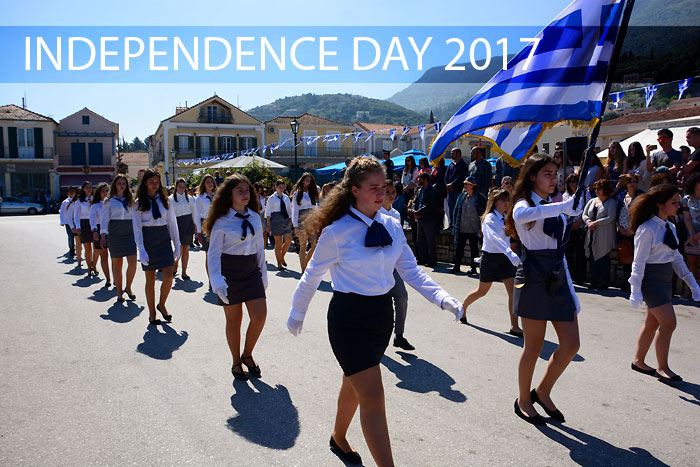 For more photos of Independence Day parade in Vathy Ithaca Greece. Click Here or on photograph above.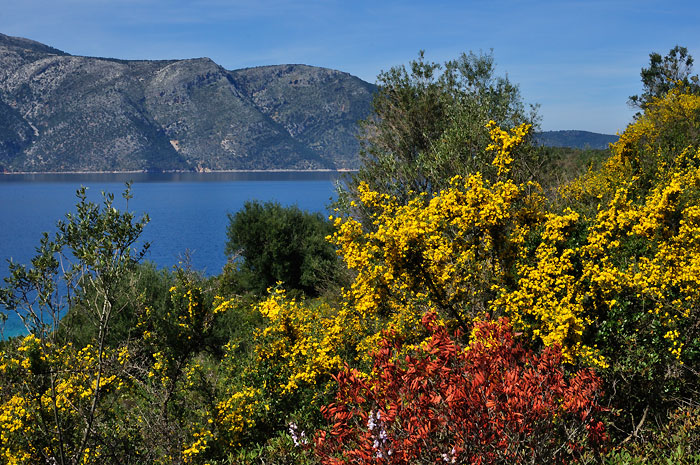 This weekend too, artist Jason Roberts from Australia is on the island, giving art workshops to some of Ithaki's young at the old school in Lefki. I'll head along this afternoon to take some pics. A sample of one of his works (Vathy Bay) is below: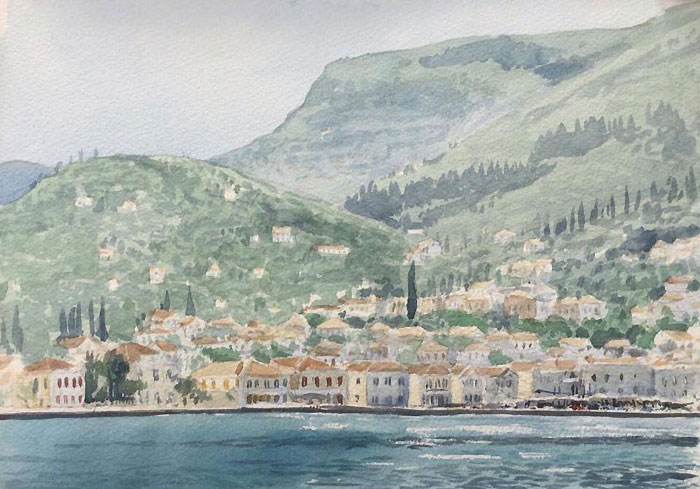 Sunday 26th - Jason Roberts, artist, is here from Melbourne Australia doing weekend workshops for Ithaki's youth. For more information and photos Click Here or on photograph below.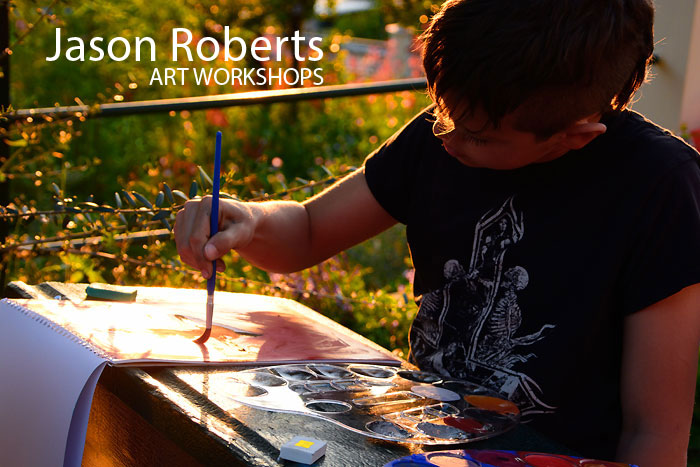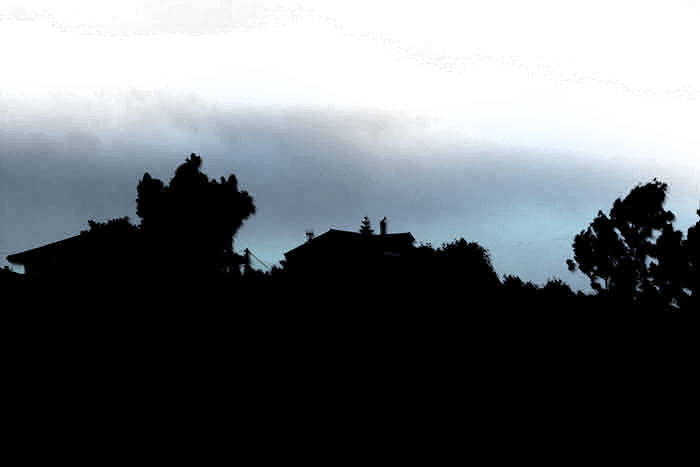 ---
March 2017
Ithaca Greece in Winter & Spring
Friday 2nd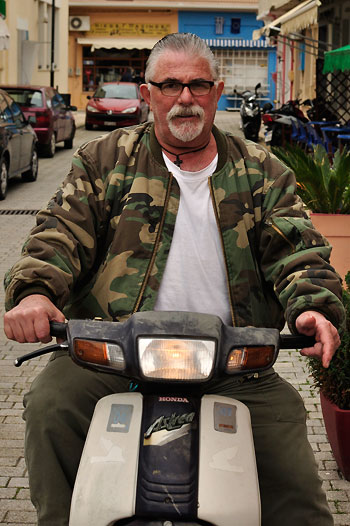 Above - Nikos from O Nikos Taverna in Vathy.
Thunder is roaring overhead today as another storm front makes it's way toward Ithaca across the Ionian.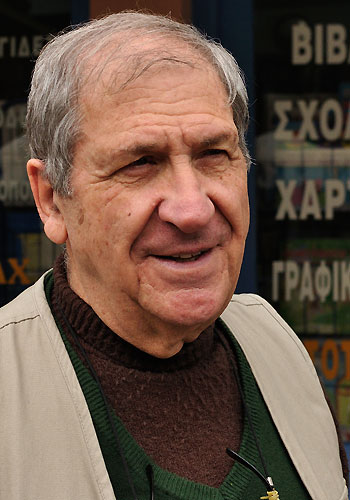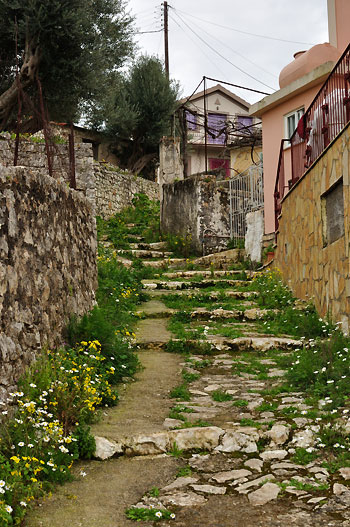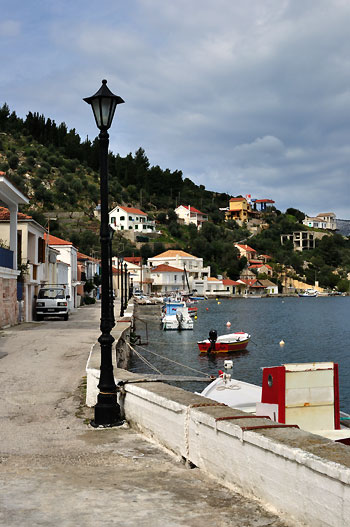 Tuesday 14th - That wonderful Spring feeling is in the air.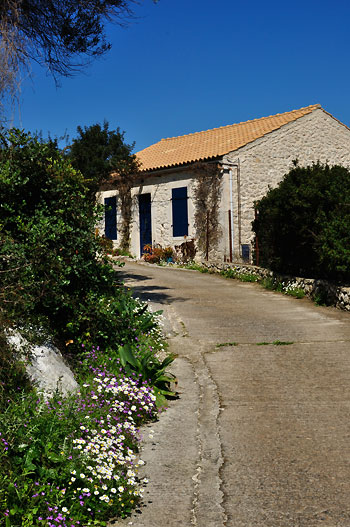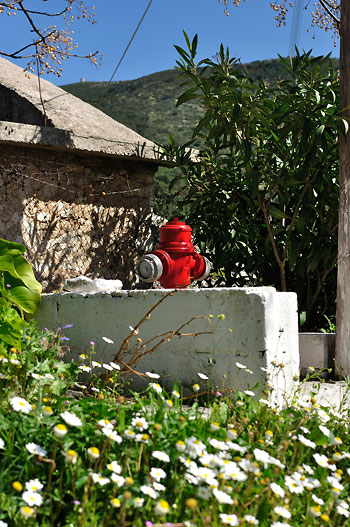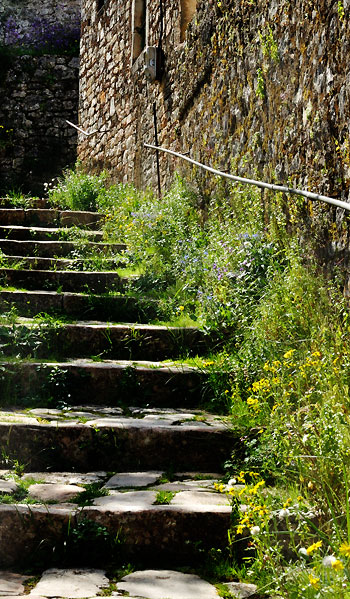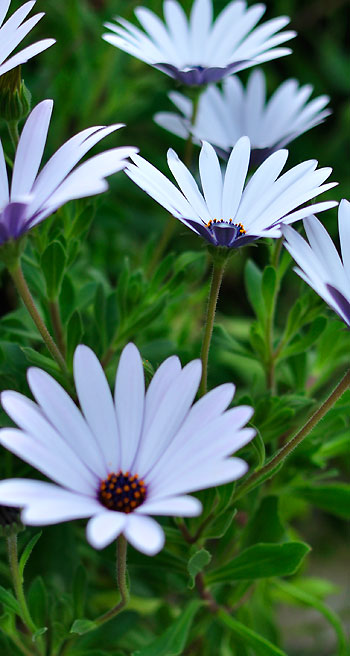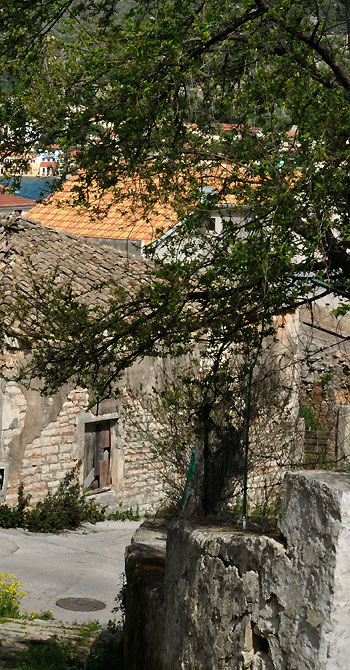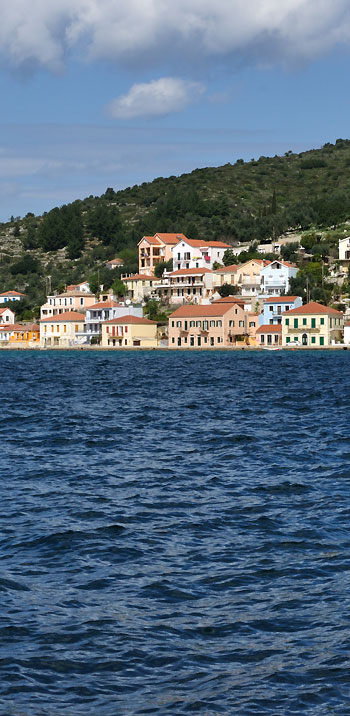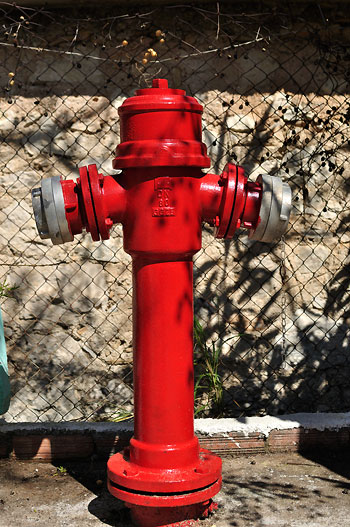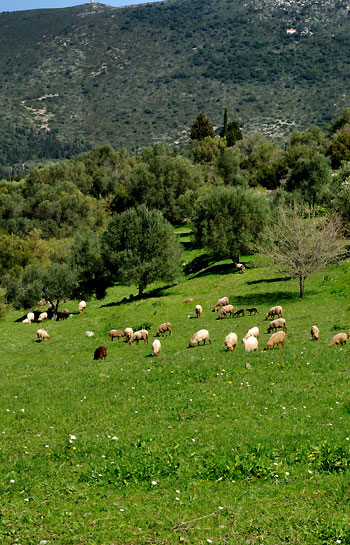 Thursday 16th - Below - Taxiarchis Cemetary.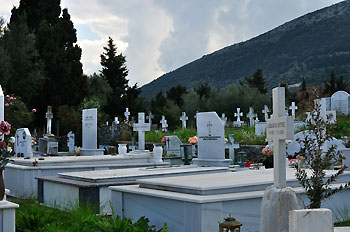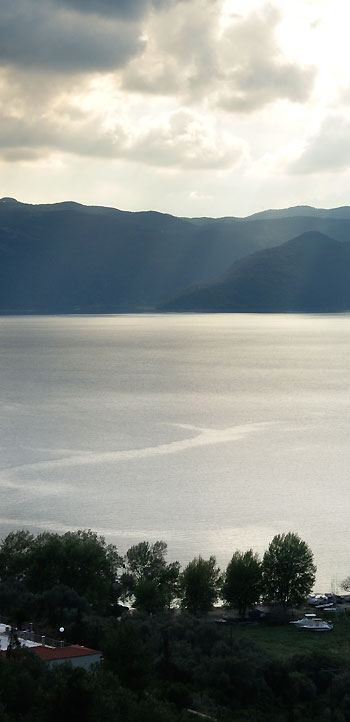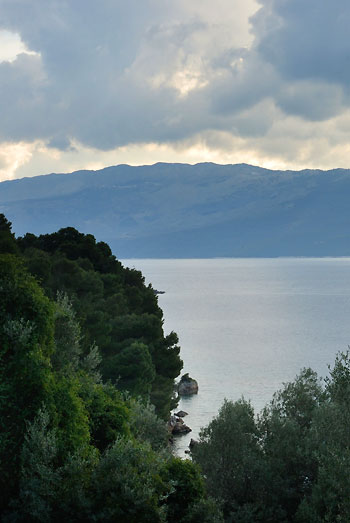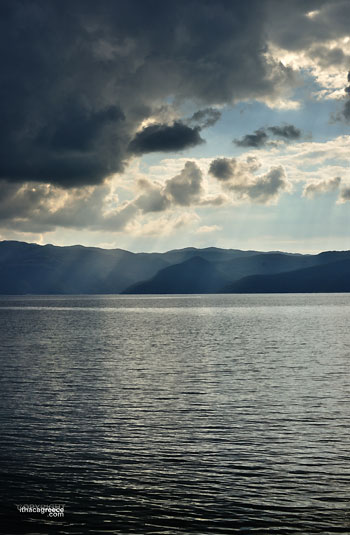 Wednesday 22nd - Although Ithaca is brilliant, and I did miss the marathon this year, it was imperative that I left for a few days so I could see Keep Shelly in Athens, the band my daughter joined this year.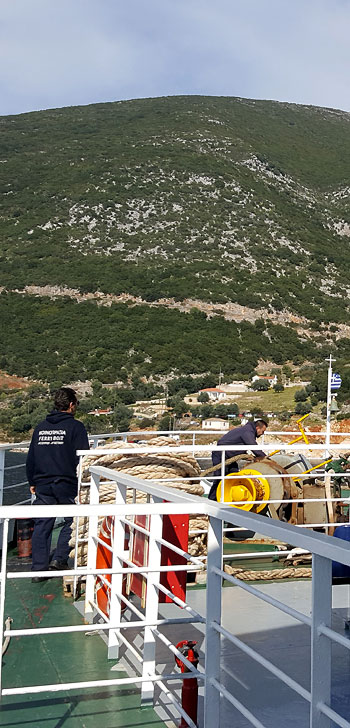 Saturday 25th - Fine weather continues for Independence Day celebrations.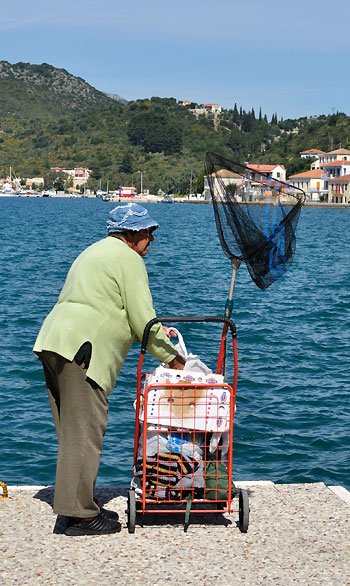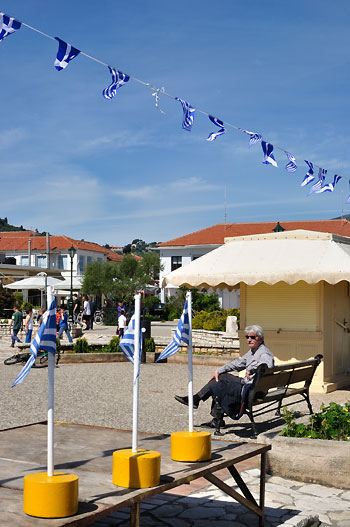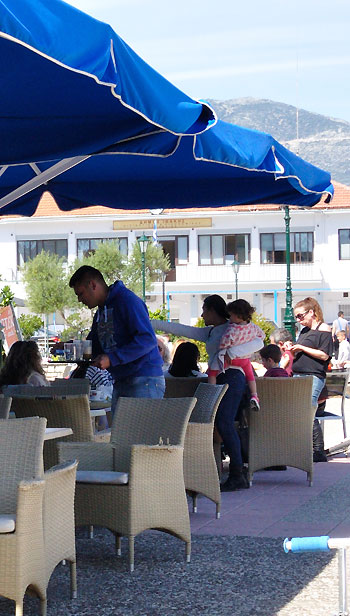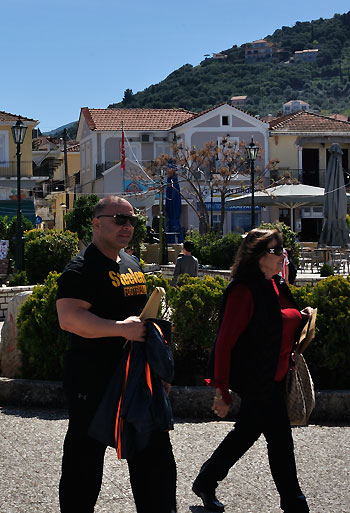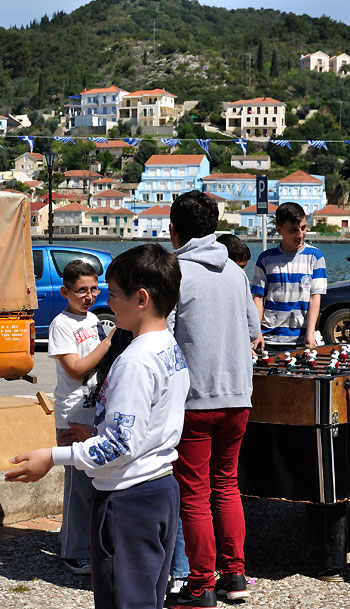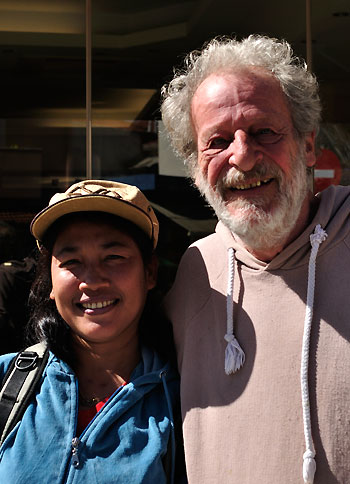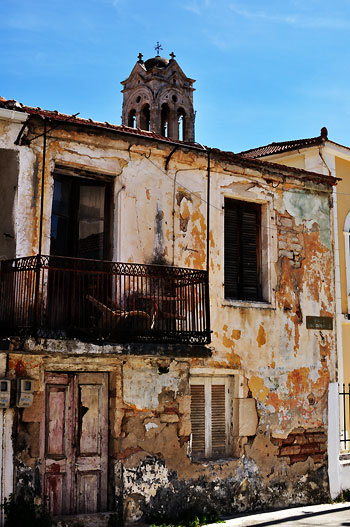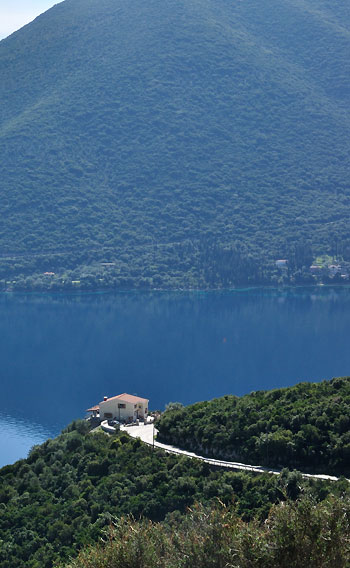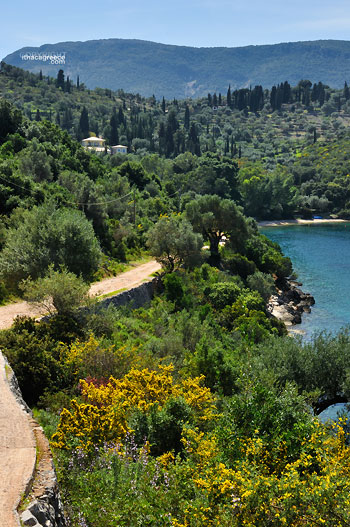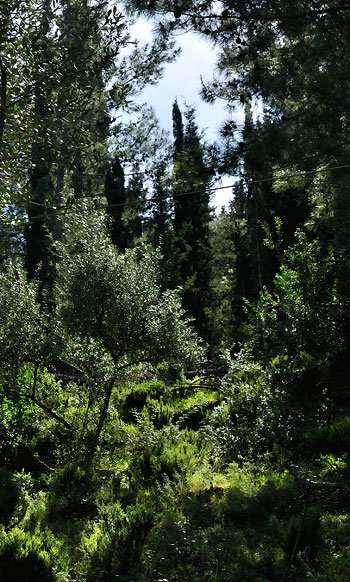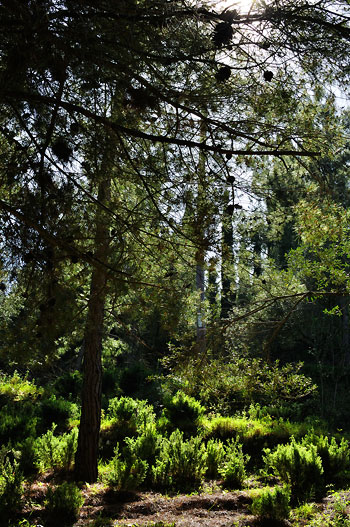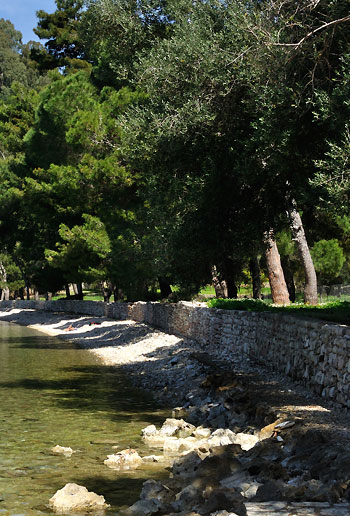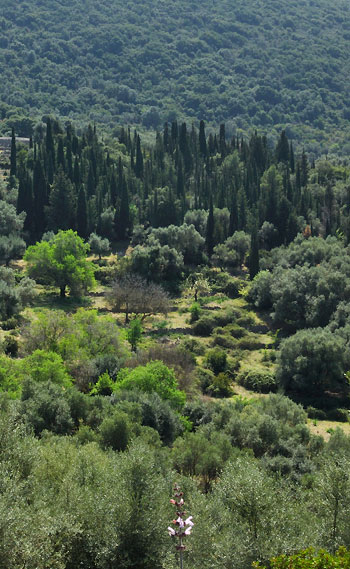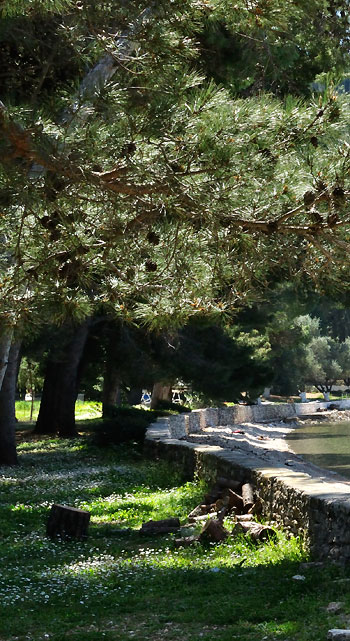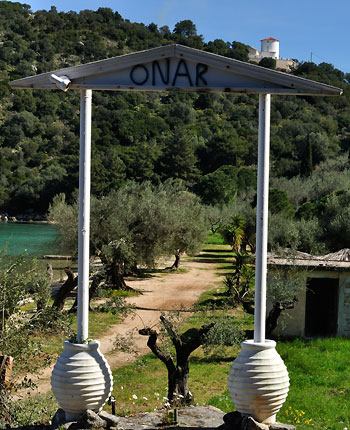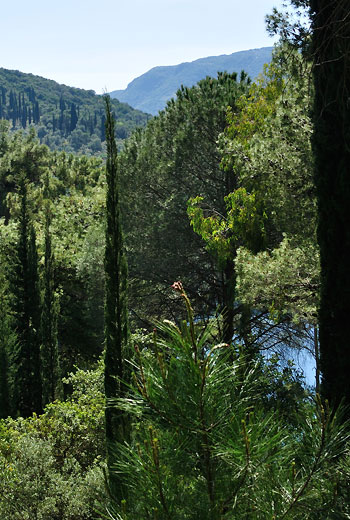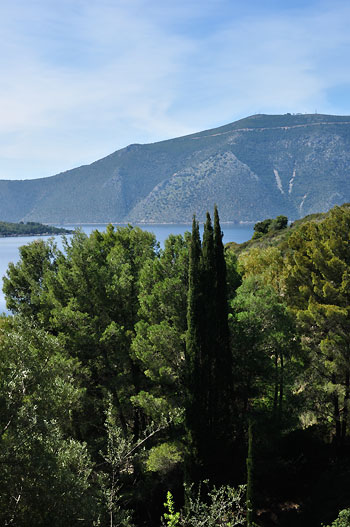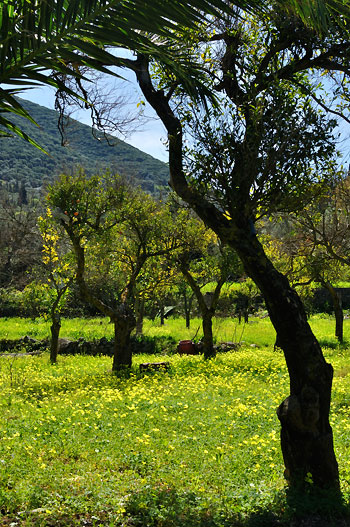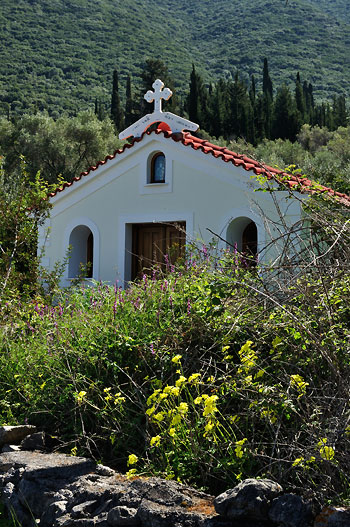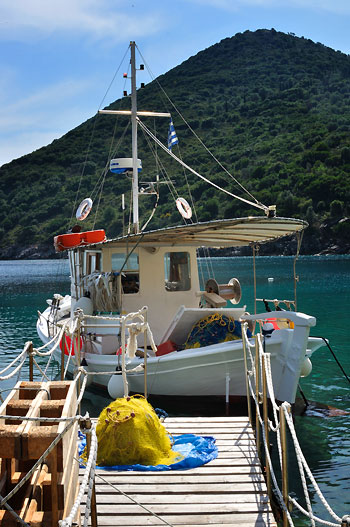 Below - Dionisis Stanitsas. Ithaca's Mayor.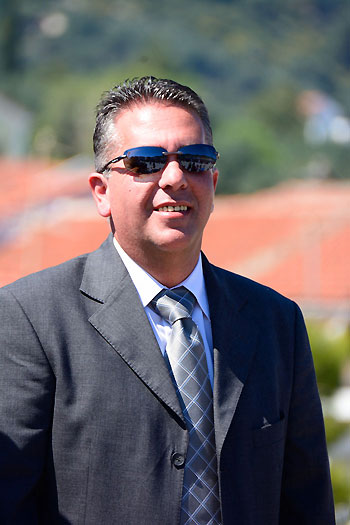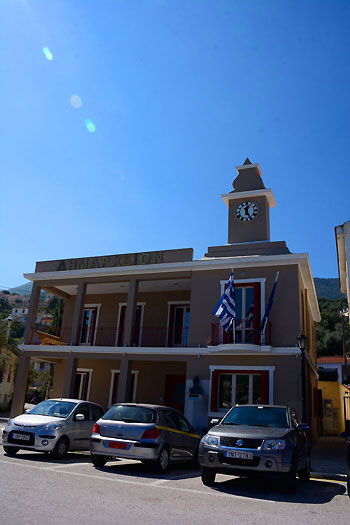 Above - The renovated Council Offices in Vathy.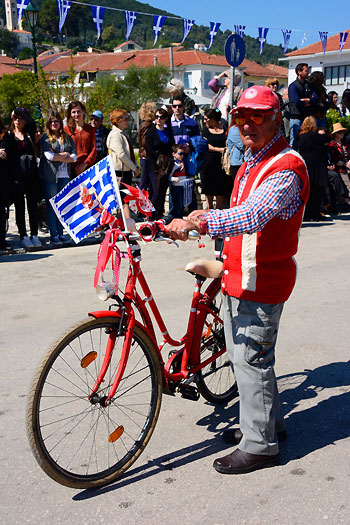 Above - Independence Day pride.
Sunday 26th - Below - Artist Jason Roberts on Ithaca to paint and to hold some workshops for the youth of the island. Seen here with one of the organizers, Jennie Vlassopoulou.