What's New On Ithaca Greece
May on Ithaca
Sunny days on Ithaca Greece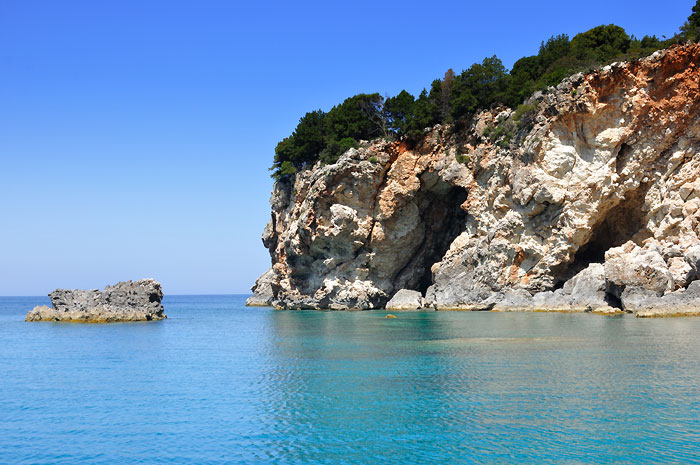 May 2017
Monday 1st - Already into another month. Time really is flying by. Soon the Ithaki summer will be upon us and we'll welcome back old friends and make new ones.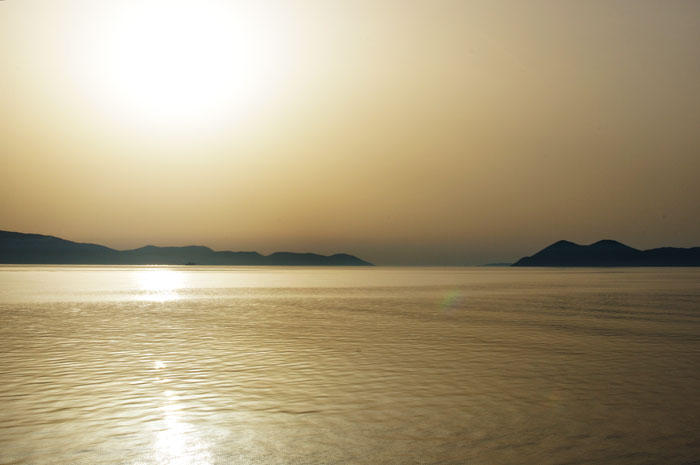 Above - Ionian waters between Ithaki and Astakos.
Monday 2nd - Yesterday, May Day, the annual celebration at Vigla got locals from around the island up the mountain for a feast and celebration. Photos by George Karantzis (Spavento Bar, Kioni). Click Here or on photo below for more.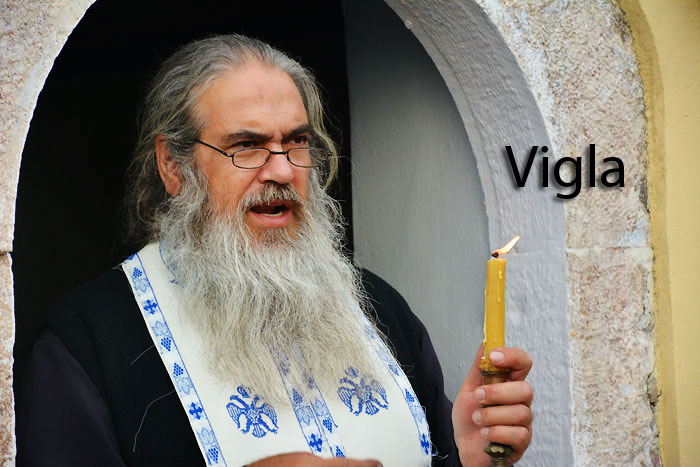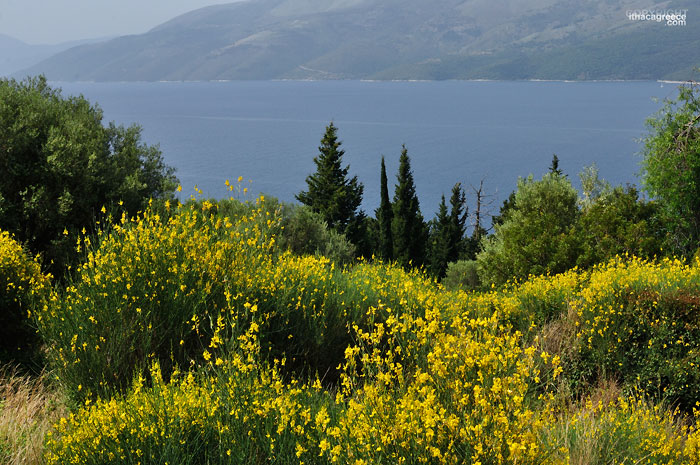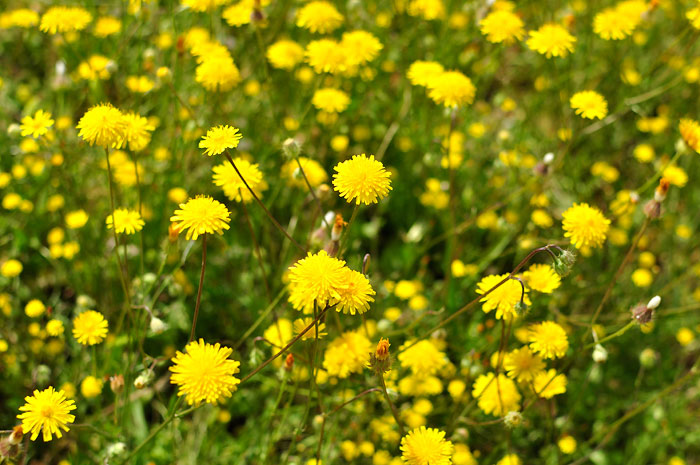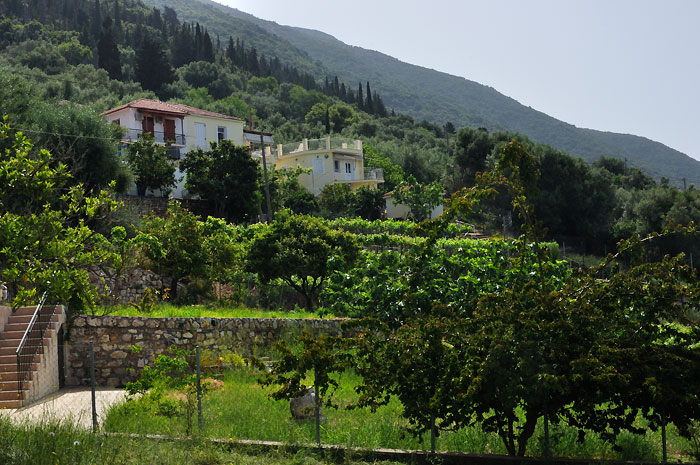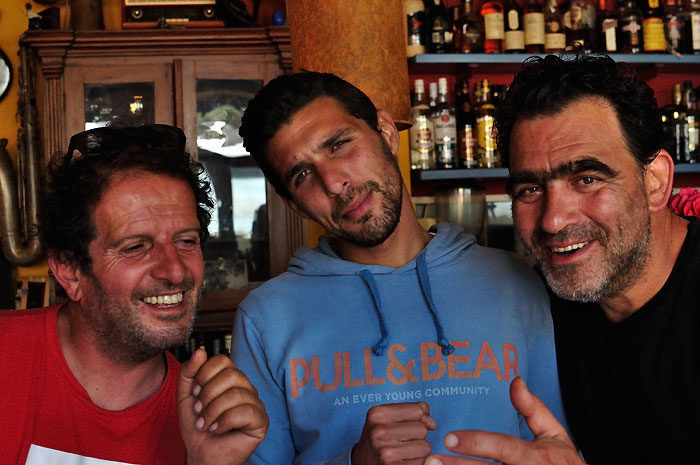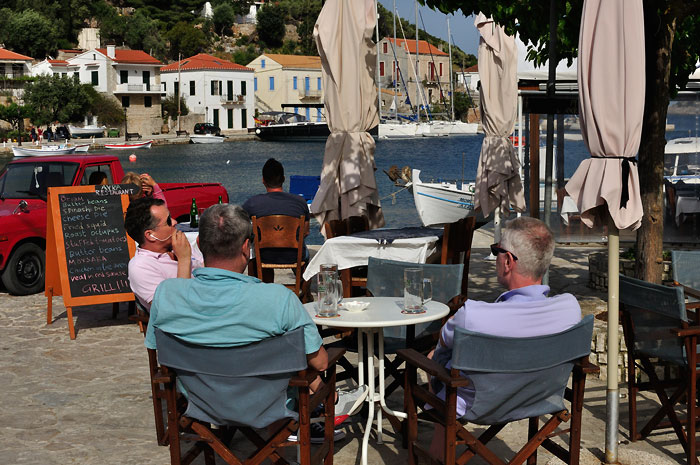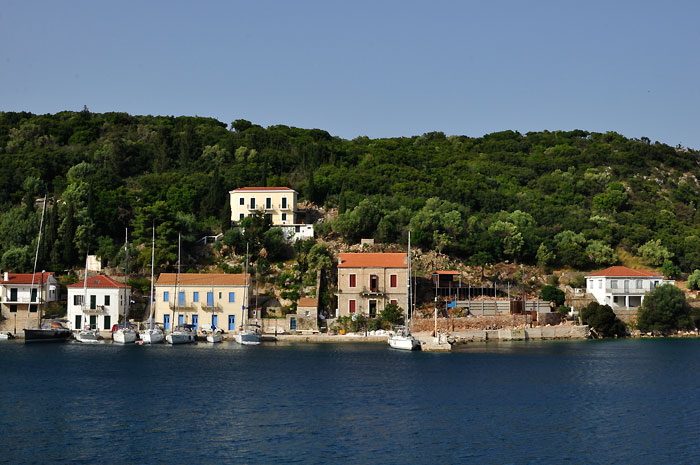 Friday 5th - Temperatures now in the low 20's as opposed to the low teens. Summer is on it's merry way. Below - Stavros Palace. This heritage listed building was first built around 1603 and is one of the oldest Venetian buildings to still be standing in the Ionian.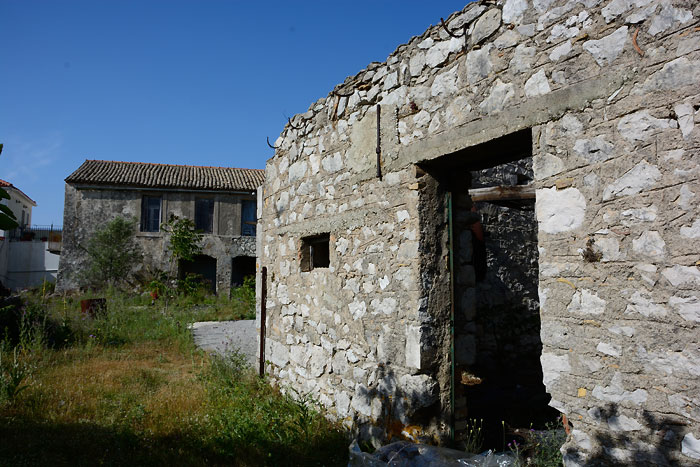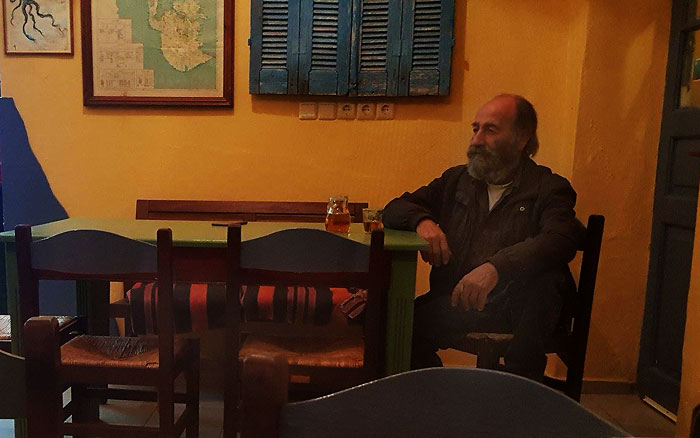 Sunday 7th - Apparently there's a change coming, but we never know on Ithaca, bad weather has been known to completely pass us by.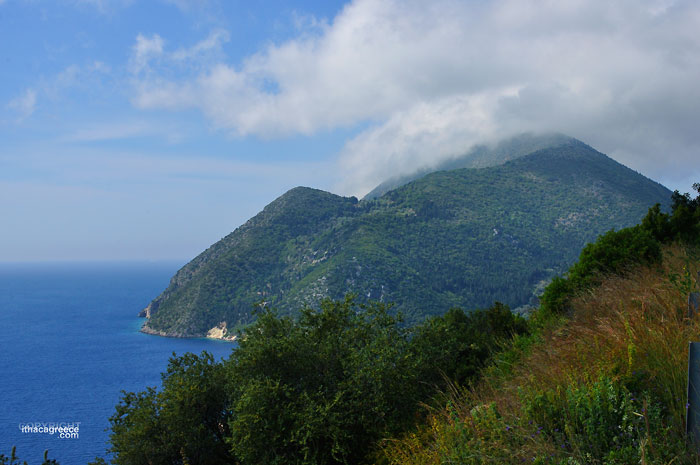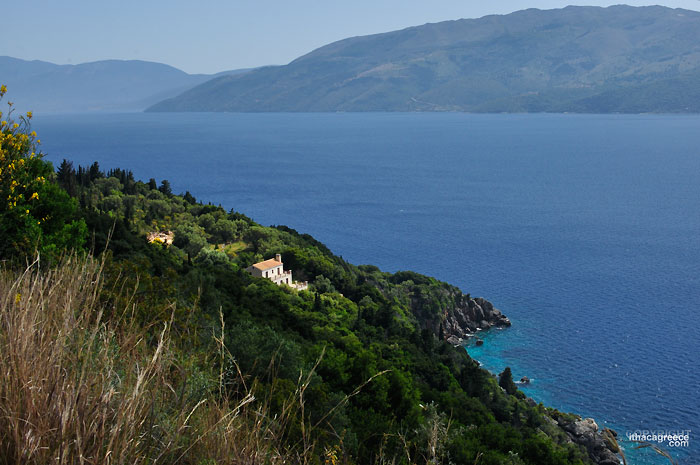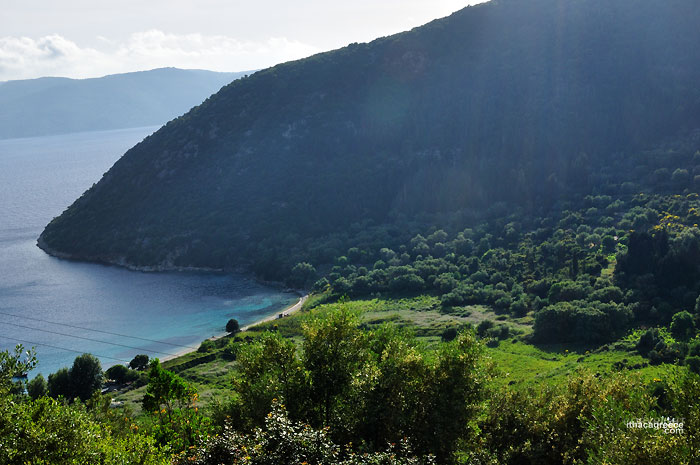 Monday 8th - The difference between April and May is just enormous. Suddenly we have summer weather. Sandals and t-shirts weather. Suddenly there are people in places we only saw cats. Ithaca is alive again, vibrant and beginning to buzz with tour buses and yachters.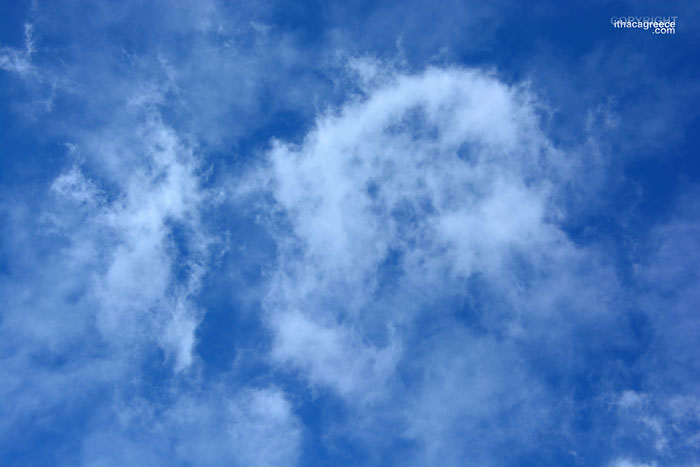 Above - The sky over Ithaki yesterday midday.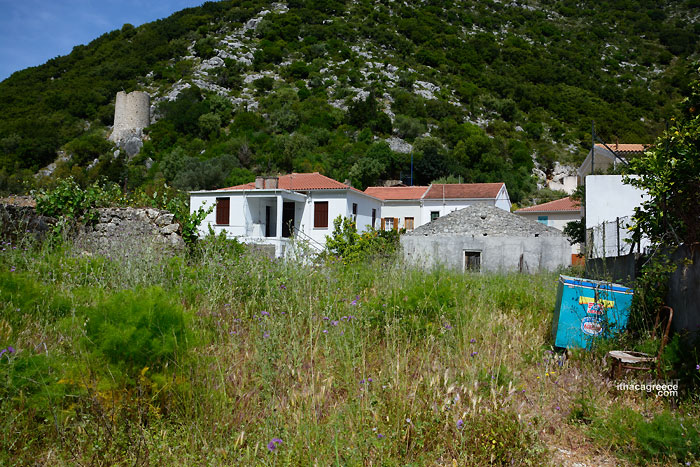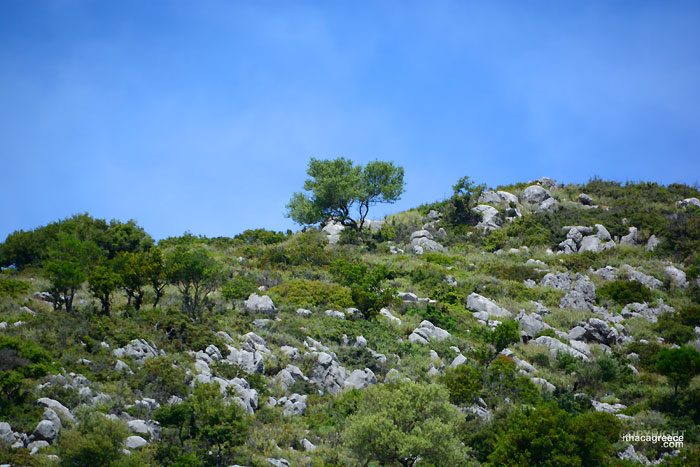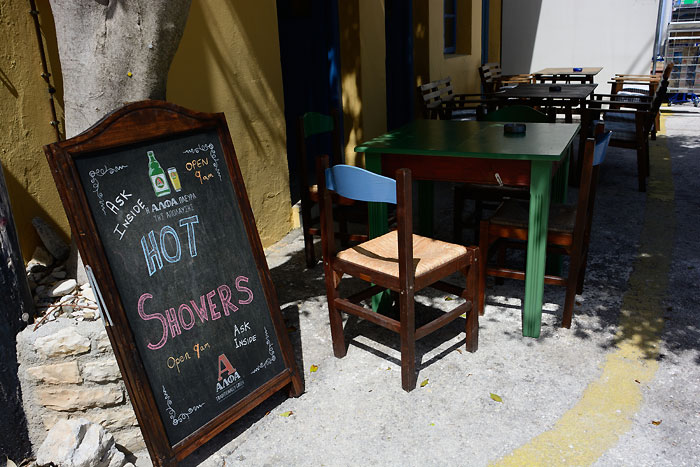 Above - The Frikes showers have this year been taken over by Rementzo Restaurant so not that Kiki's mini market will no longer be providing this service. Ask Poppy or Nektario about showers and washing.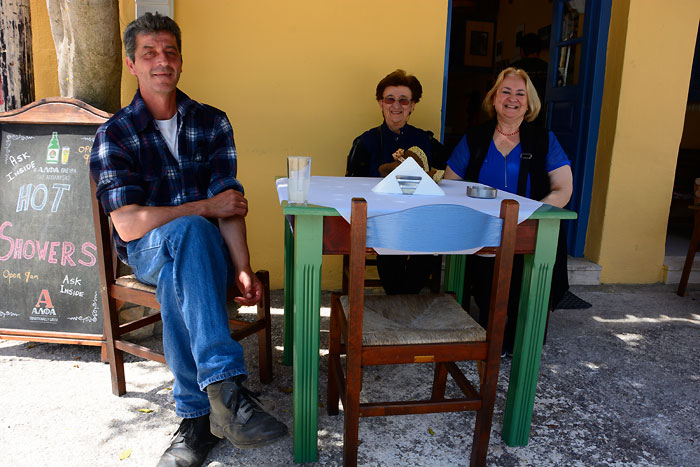 Above - Stathi from Tseligas Taverna in Stavros with counsins Tasia and Voula from Australia. Below - Taverna Odysseus is doing a roaring trade this early in the season. No wonder, they have a reputation for good traditional Greek kitchen.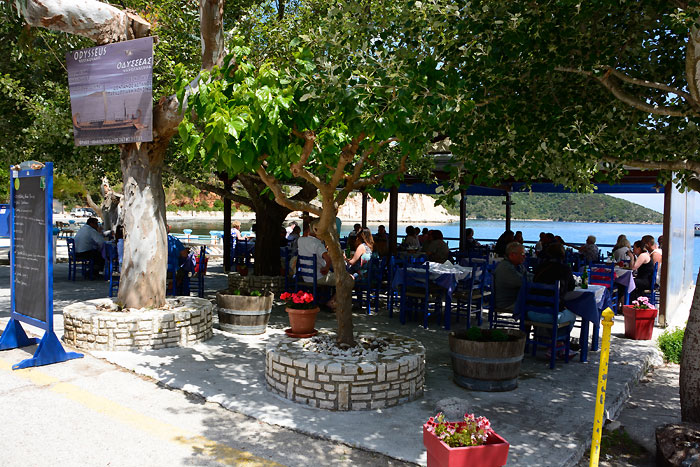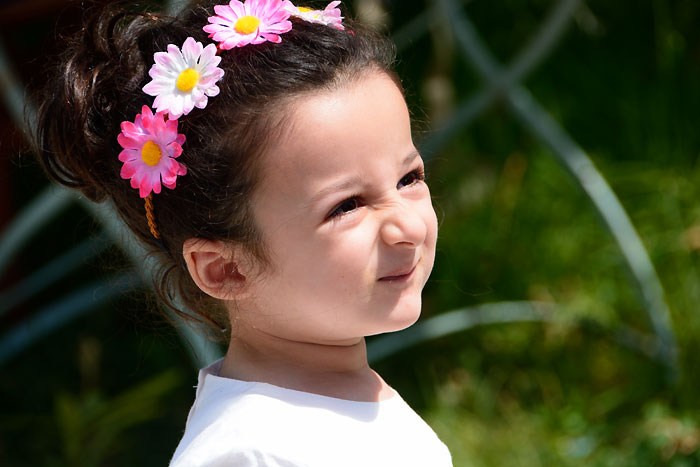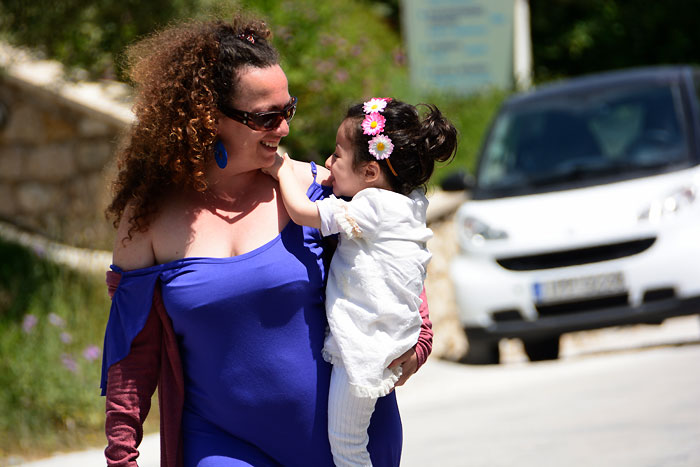 Platrithia has a new 'thing to do' on the first Sunday of every month. A market where locals bring their wares and arts for sale. It's the Yefuri Market day. Yesterday was the innaugural market. A great thing to participate in, just go set up a stall and do your thing, there are no fees, just an opportunity to show what you make or bake. Click Here or on picture below for a few pics.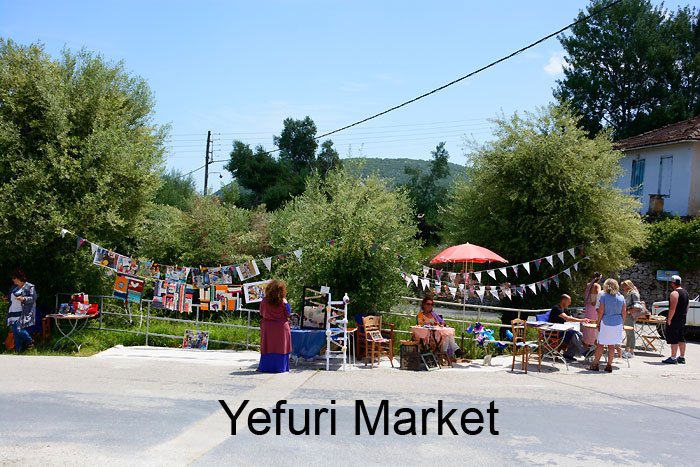 Tuesday 9th - Kioni isn't noted as one of the most picuturesque villages in the Ionian for nothing. Below is but a glimpse.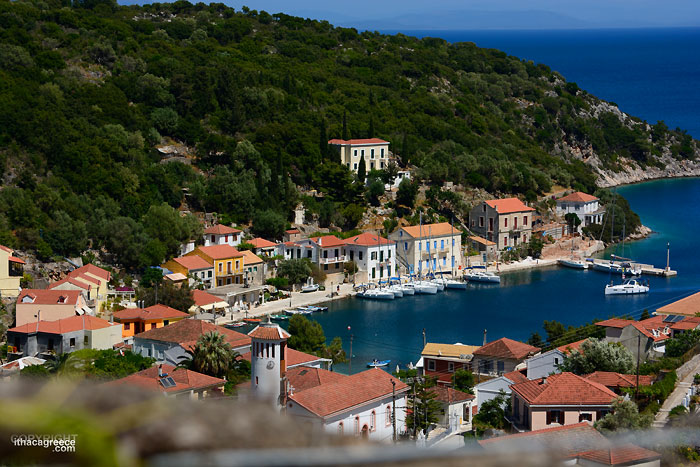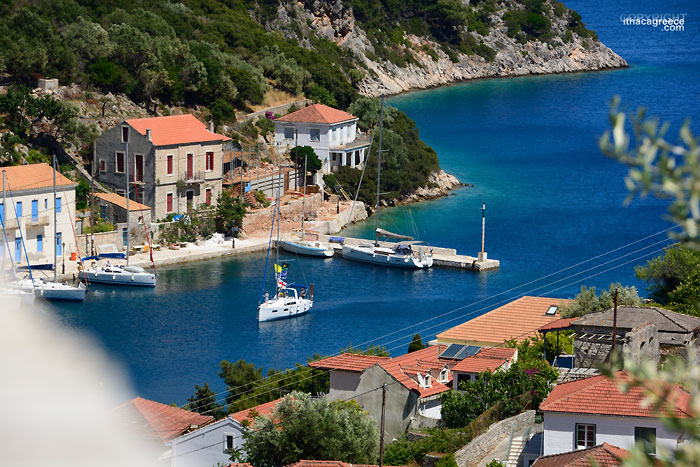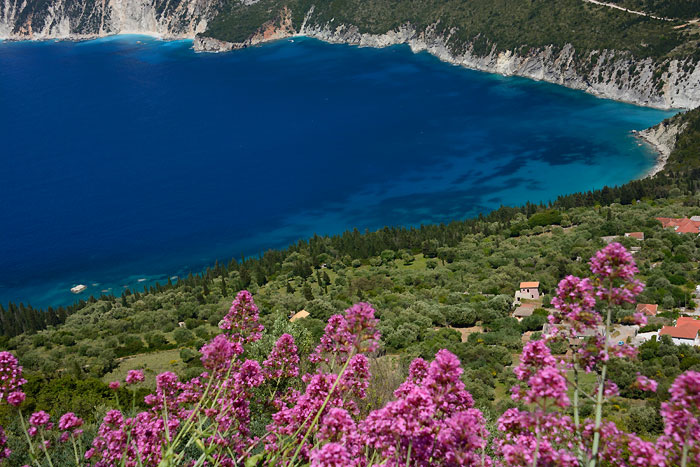 Above - Although many of the wild flowers have now dried up, there are still plenty to be found in Exoghi, but hurry. They won't last much longer.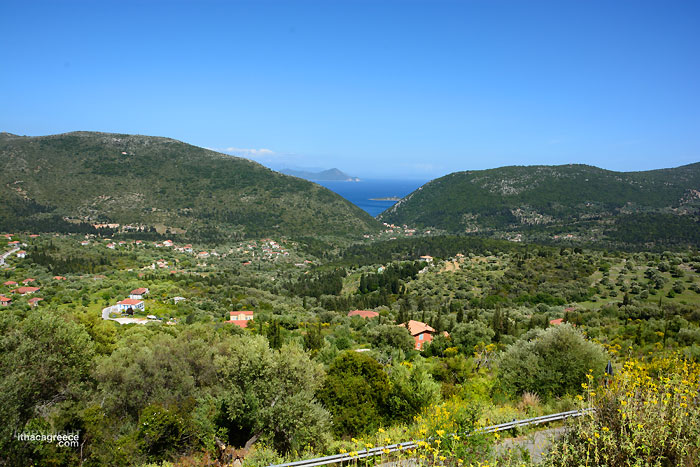 Above - Looking down on Platrithia toward Frikes from the road to Exoghi.
Thursday 11th - Another lovely late Spring day.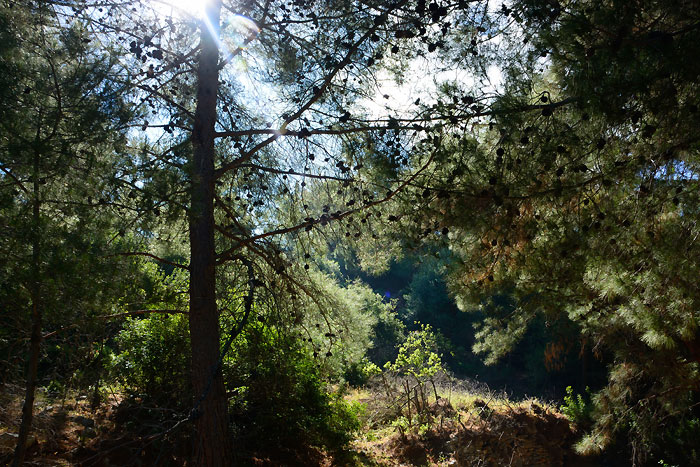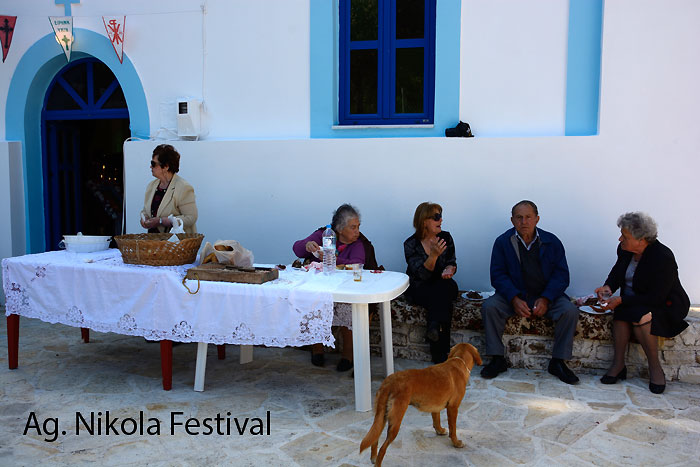 Above - Yesterday morning was the annual Ag. Nikola Festival at Mavrona. Click Here or on photograph above for more pics.
Friday 12th - Looks like we're in for a mini heatwave with temperature rising to 32C tomorrow and Saturday up to 36C.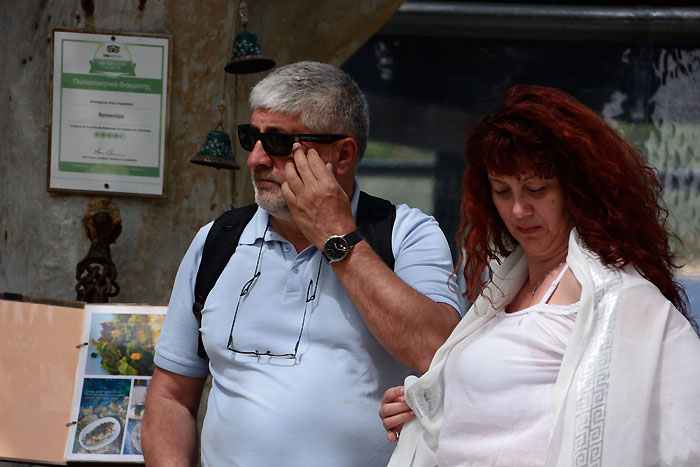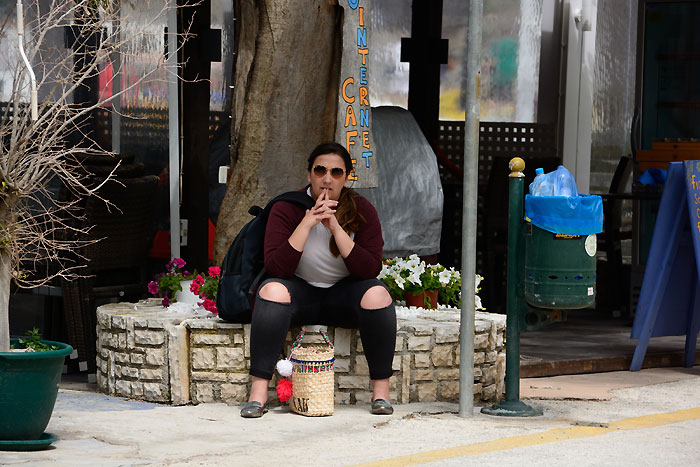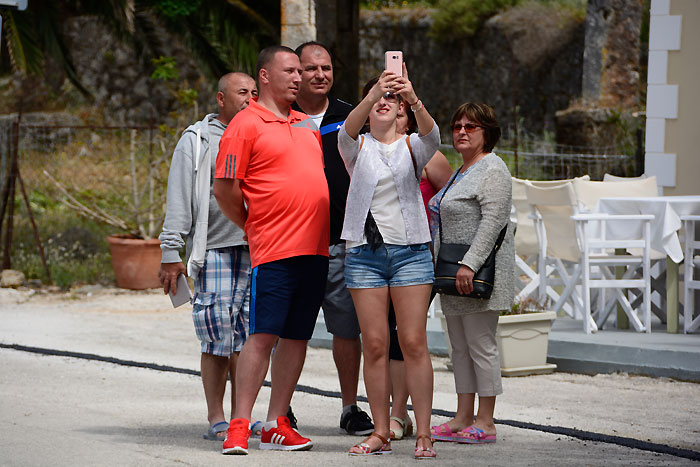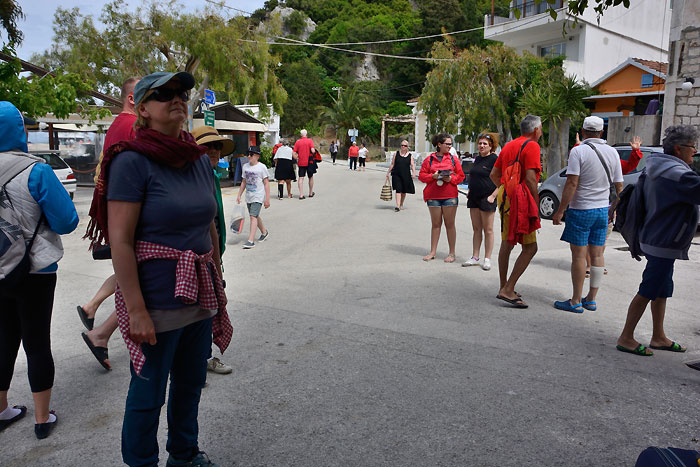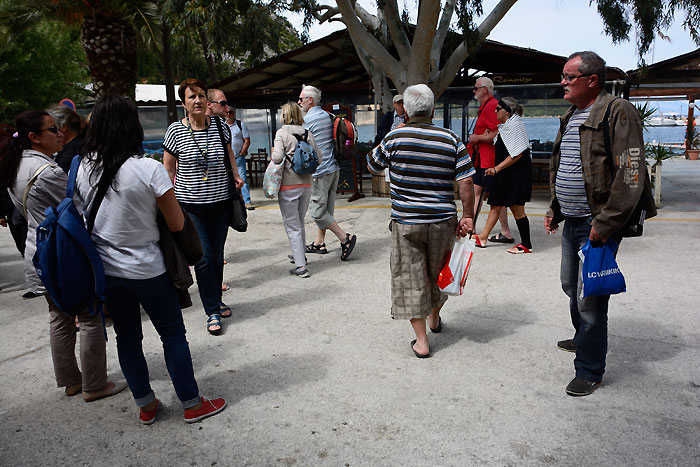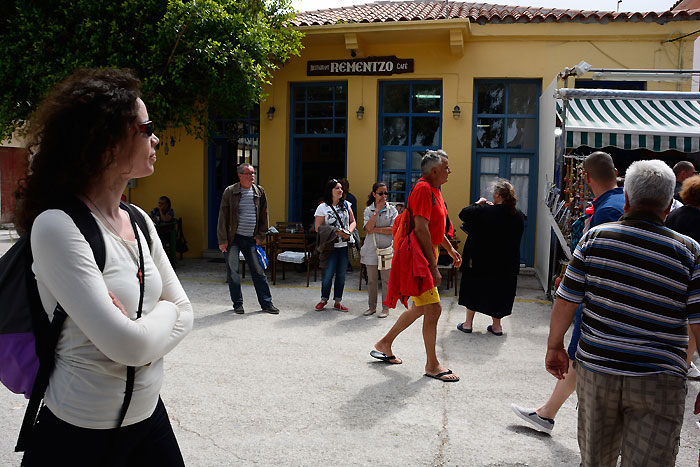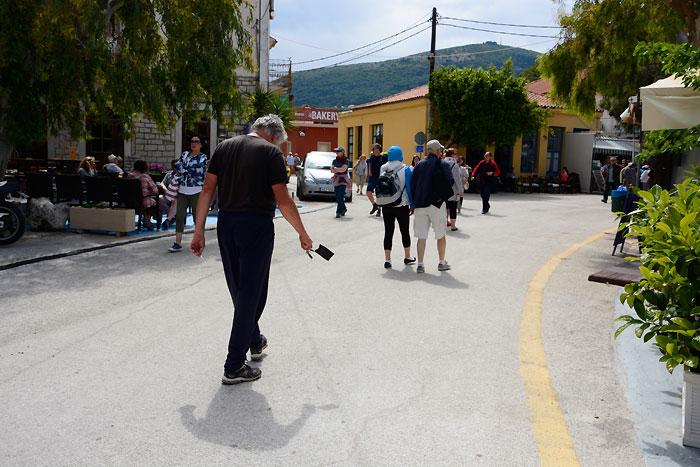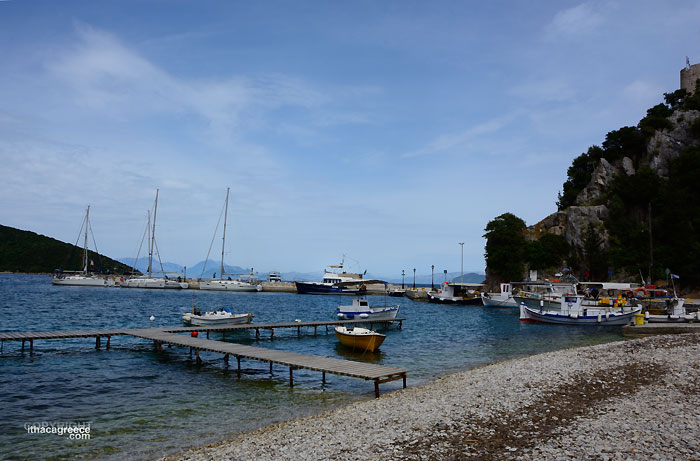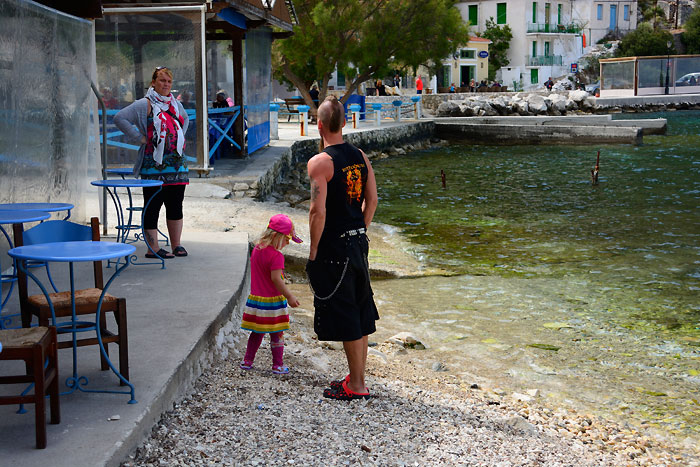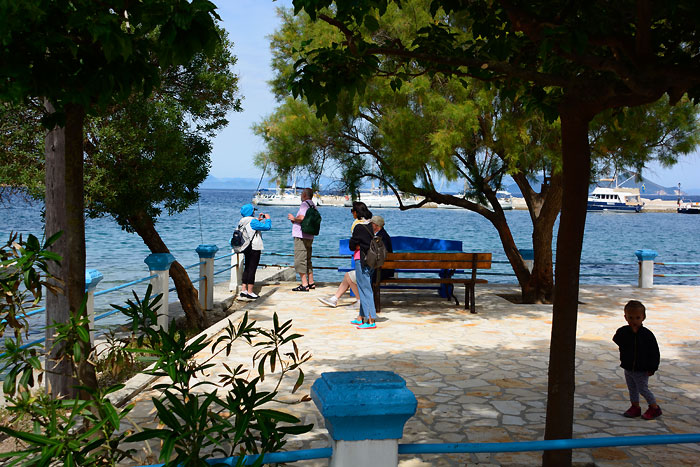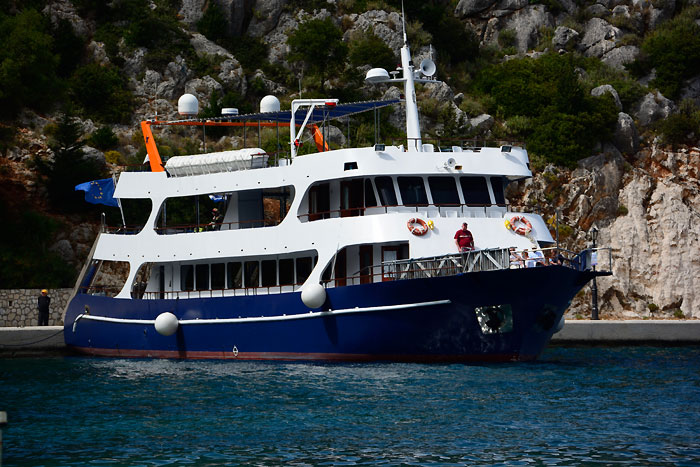 Saturday 13th - The villages are still relatively quiet, but the baysides have really picked up over these past couple of weeks.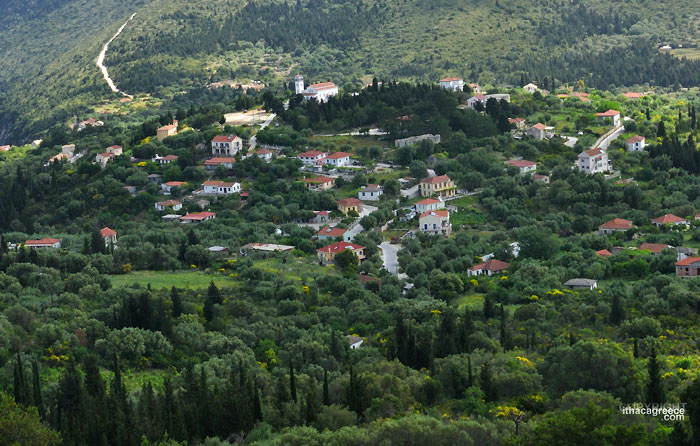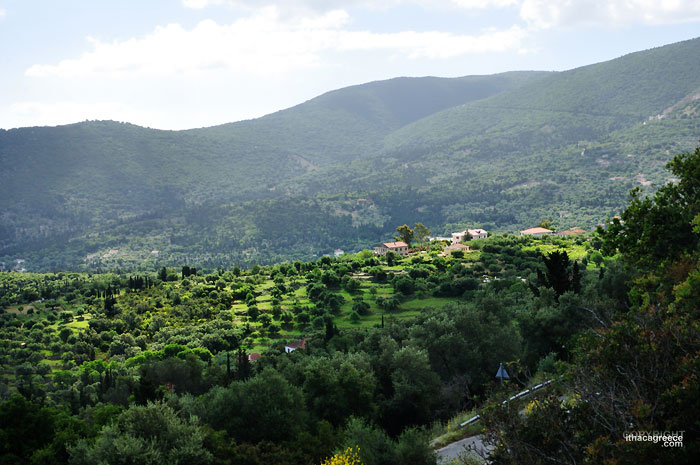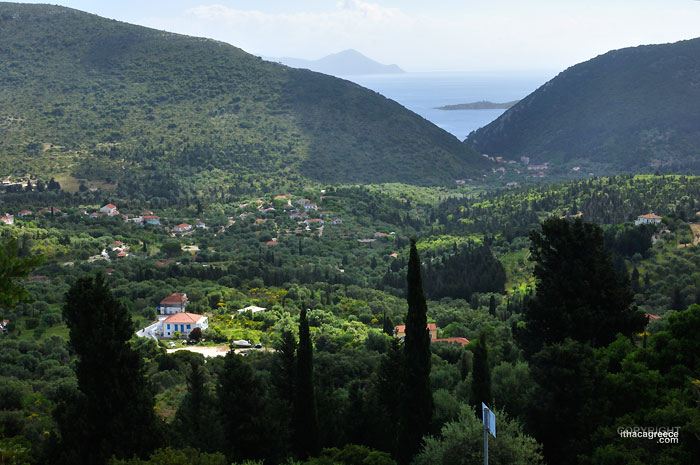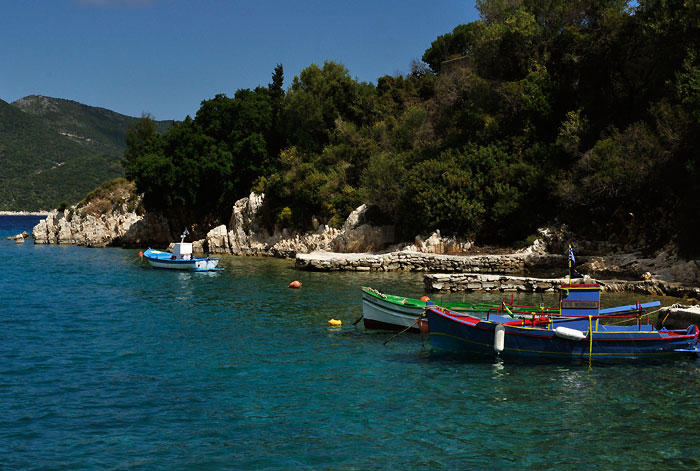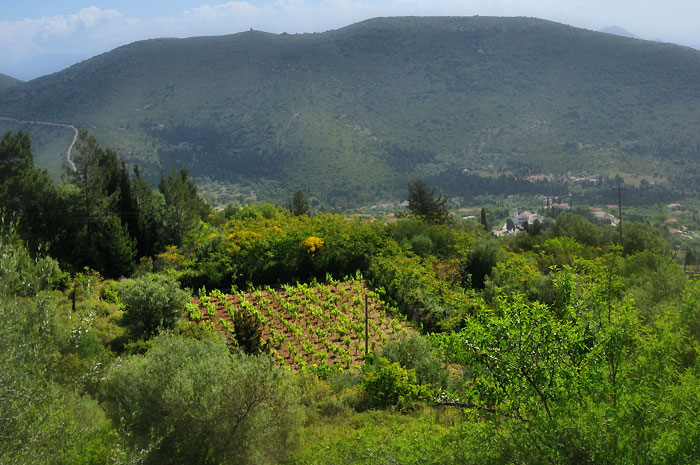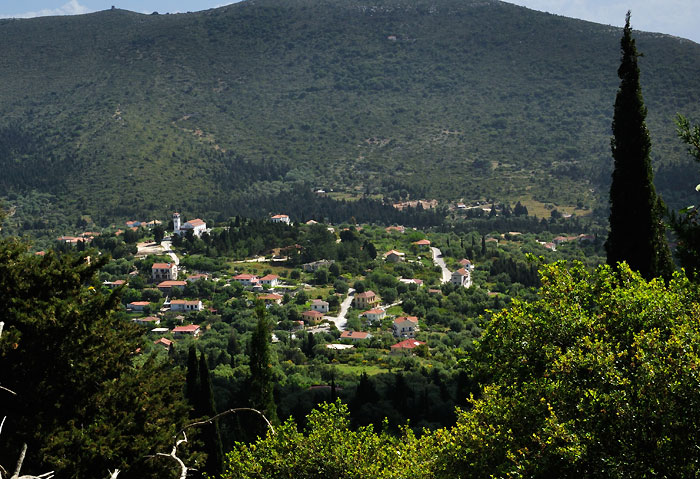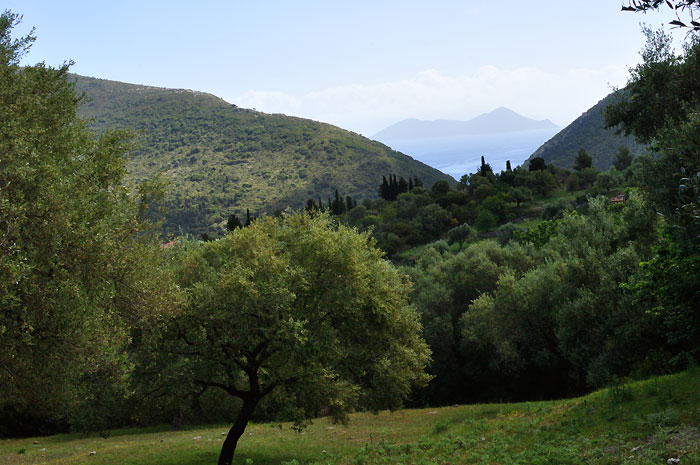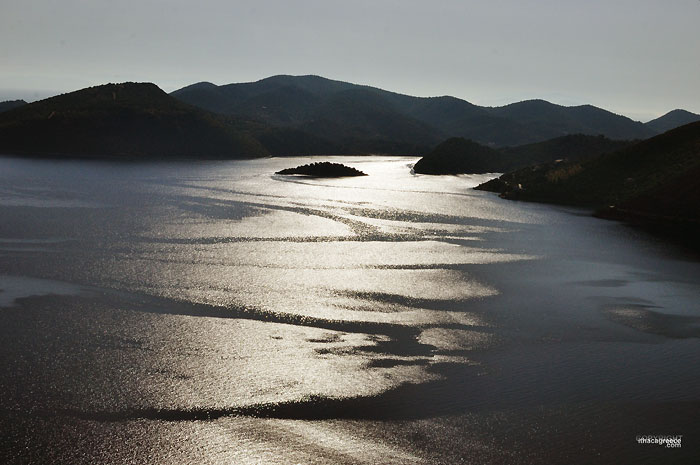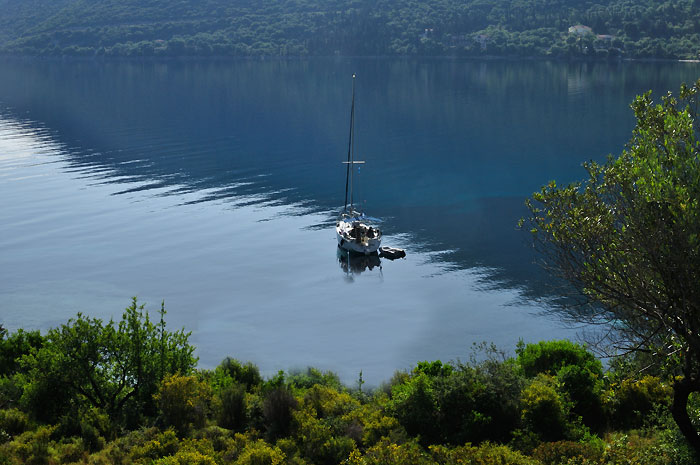 Monday 15th - The temperatures didn't reach the forecast highs, but they were definitely summer temps to be enjoyed.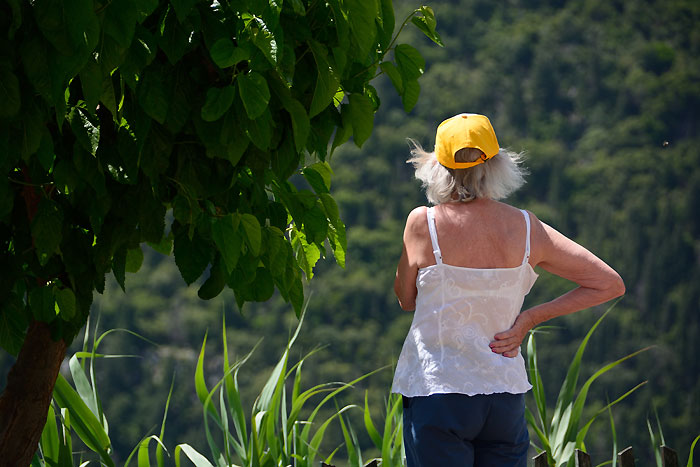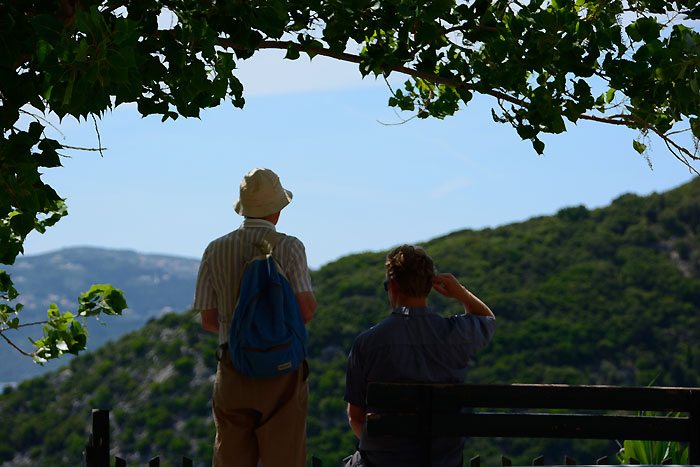 Bus tours big and small now a daily occurence, so if you're driving, be aware that sometimes monster buses may be coming your way on a road that is seeminly meant for only 1.5 cars.
---
May 2017
Ithaki Greece in Spring
Monday 1st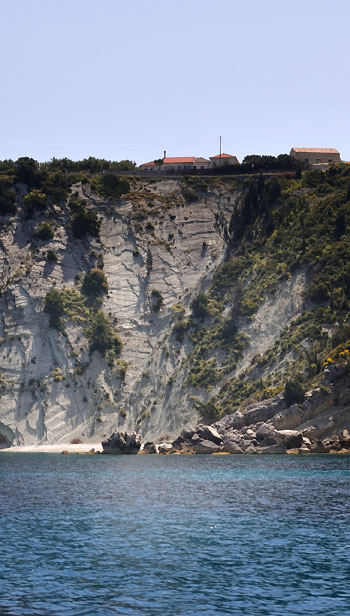 Above - Afales cliffside.



Kalo Mina to everyone!
Monday 2nd - With the 1st of May everything changes around the island. Suddenly there are people everywhere and there are yachts in the harbours again. It's still a long way from peak time, but the change is a noticeable one.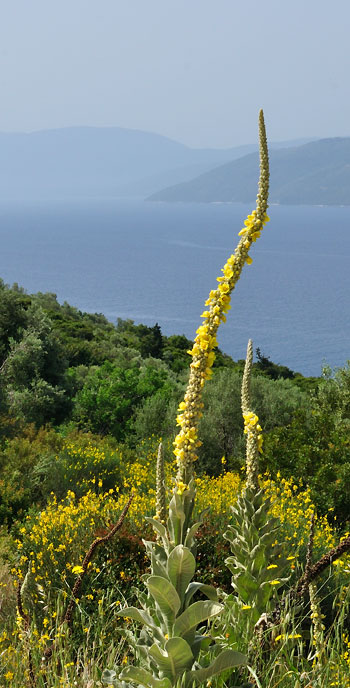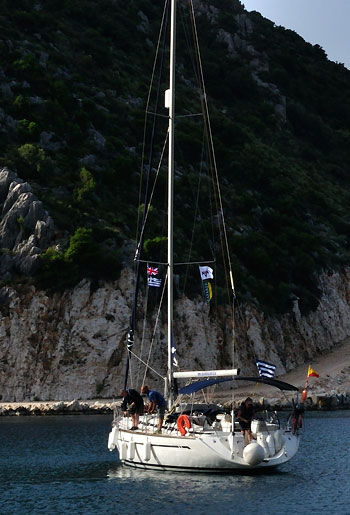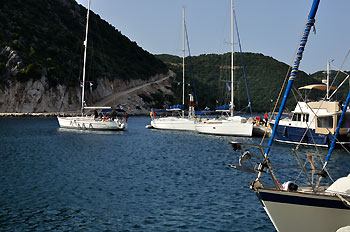 Kioni is also undergoing a change on the bayside with Hamilton House being renovated into another restaurant for the village. This prime and enviable spot will no doubt attract many visitors to the island. Years ago when the owner was still alive, he too had a little eatery going there and it was very, very popular, so I imagine this will the THE place for dinner on a romantic summer evening.
Yes, things are revving up for another summer season. Predictions have it looking good this year. Now we just need the ferry to Patra to be reinstated to run a couple of times per day, as in the not so distant past, and we'd all be very, very happy. Cruise ships are already stopping by the island, last weeks had 830 passengers. Let's hope they were encouraged to do some eating and shopping on the island.
Friday 5th - Below - Frikes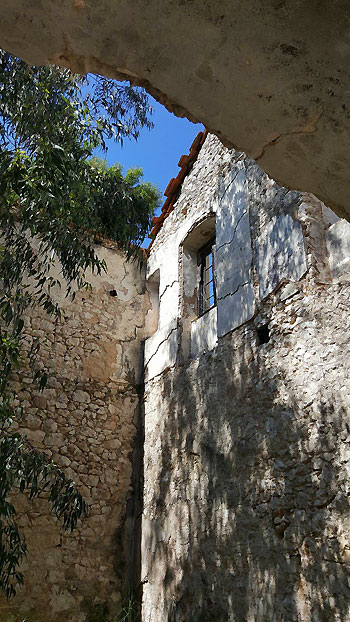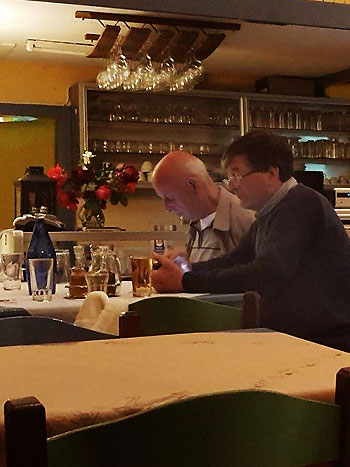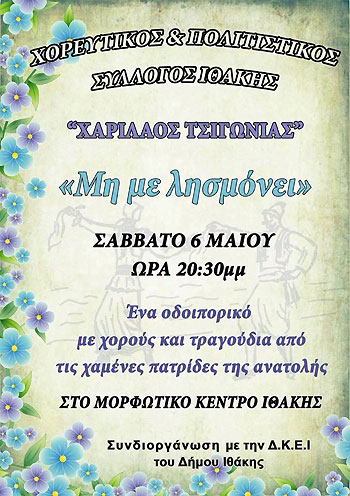 Above - Ithaki's Dance Group Xarilaos Tsigonias is performing dances with songs from lost countries of the east on Saturday 6th May at the Cultural Center. Starts at 8.30pm.
Sunday 7th - Now we're into May, Ithaca begins to truly awake after a winter hibernation.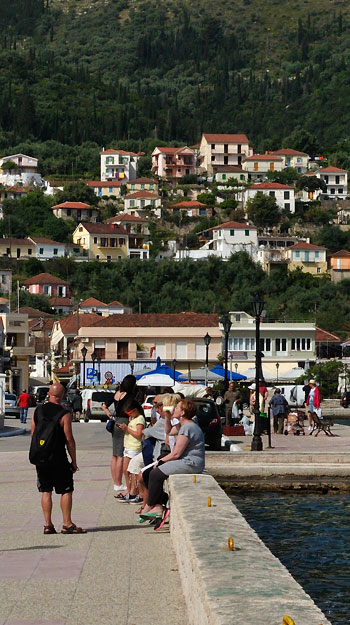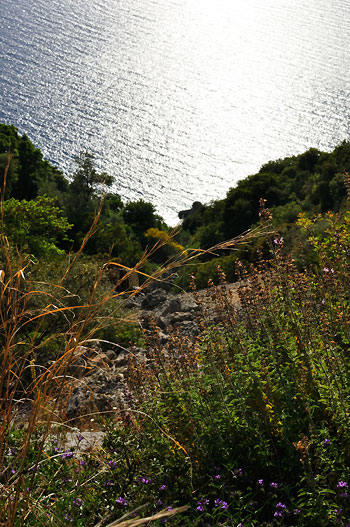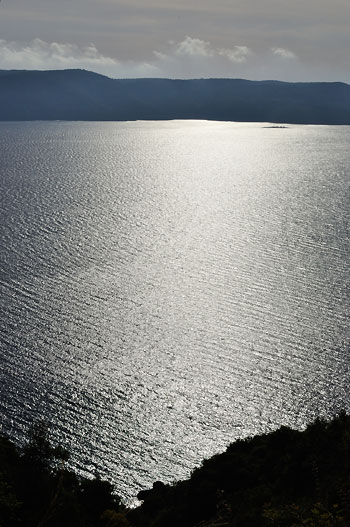 Monday 8th - Vine leaves reminding us of this year's summer wine festivals and wine making.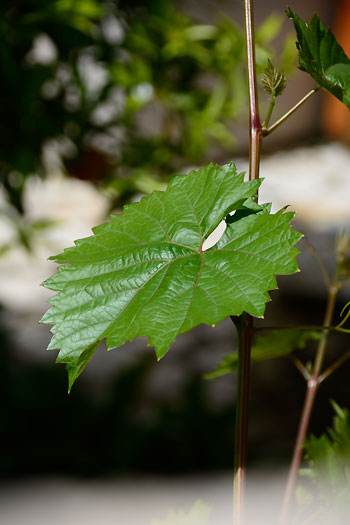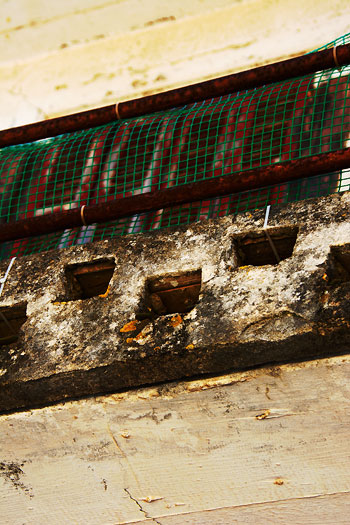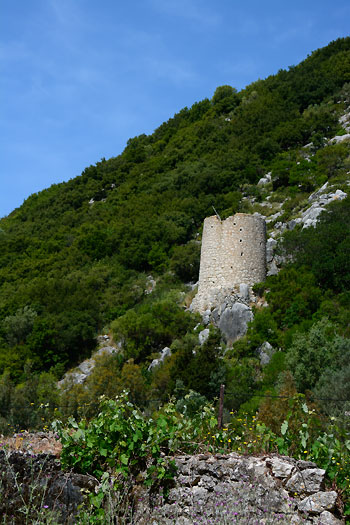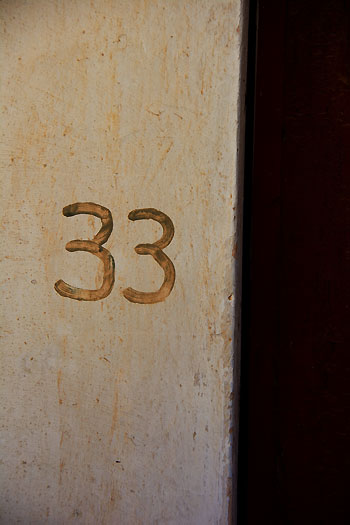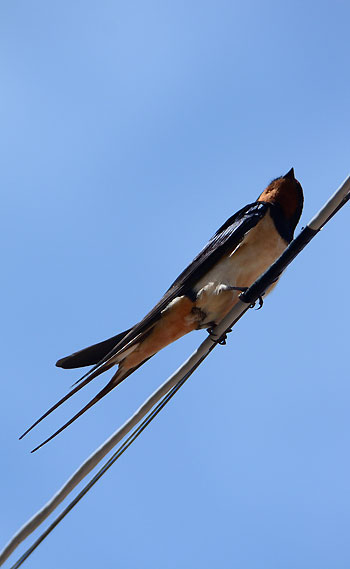 Birds let us know for sure that winter is over.
Today there'll be a power cut from around 8am to 3pm while there is maintenance done on the lines. The power will also be out on Thursday 11th May.
Tuesday 9th - The weather is magnificent. That's all I'll say.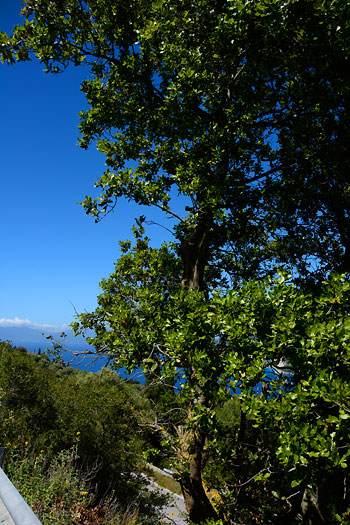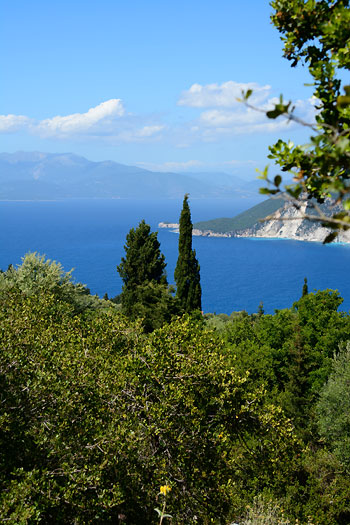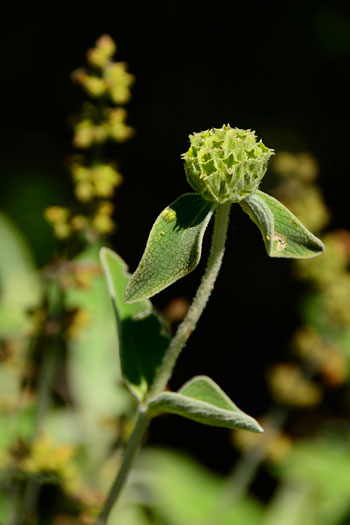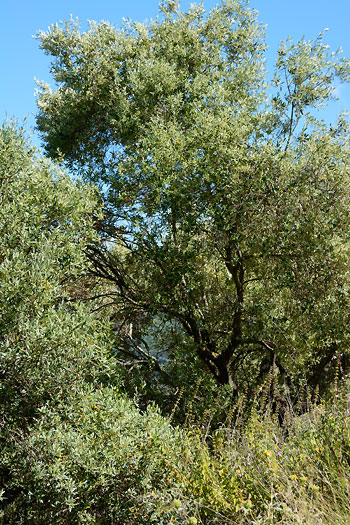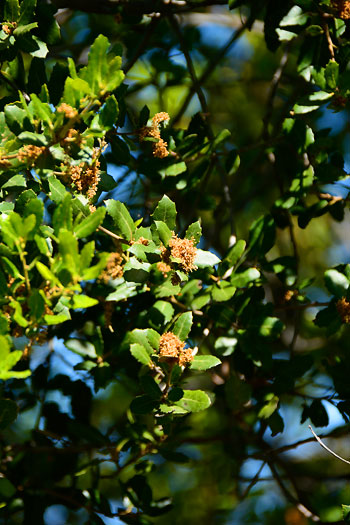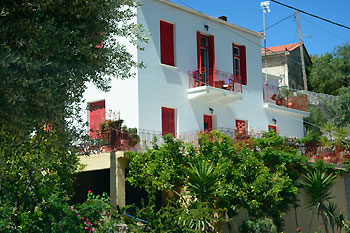 Ag. Nikola festival at Mavrona on the 10th. Always a lovely morning. See you there.
Thursday 11th - In the village park on the edge of Stavros Square, Odysseus palace replica stands for tourists to investigate.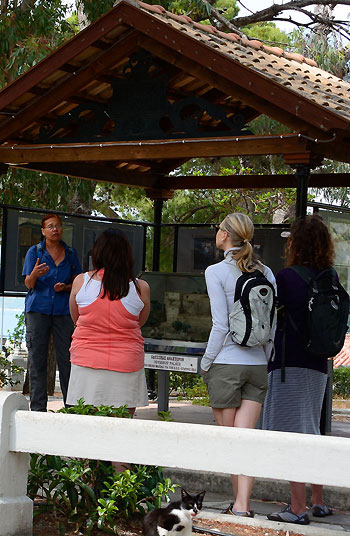 Friday 12th - It's Day Tripper time again. You can tell the difference between people who stay on Ithaki and those who stay on the surrounding islands. Out of about 150 people from 2 day tripping boats, I believe the couple below were the only ones to sit down and have a drink. the rest wandered around aimlessly until the captains blew their horns.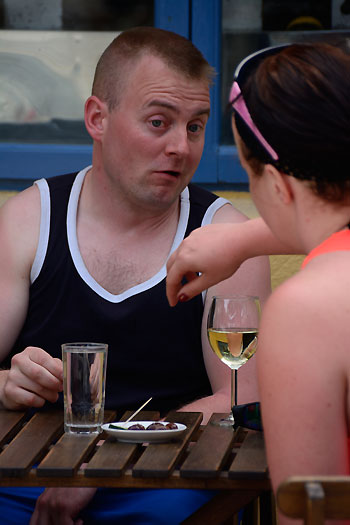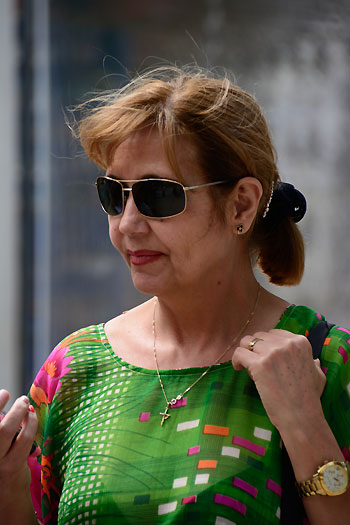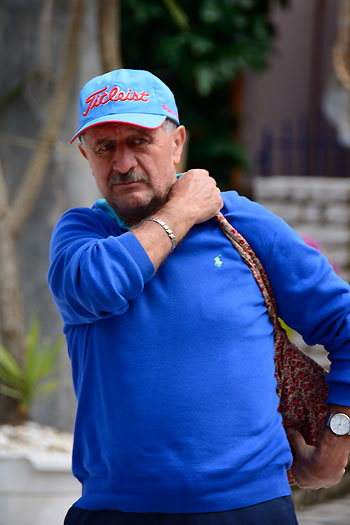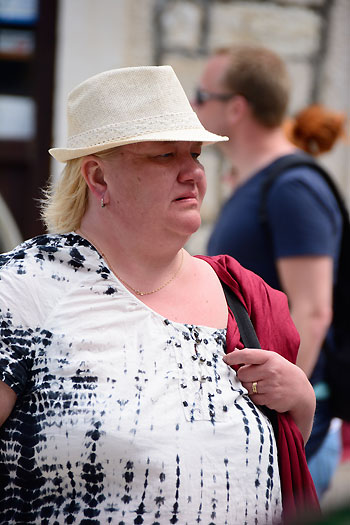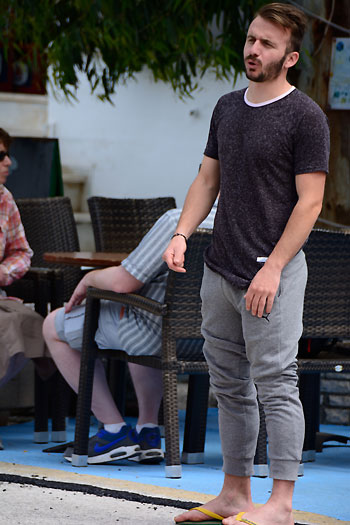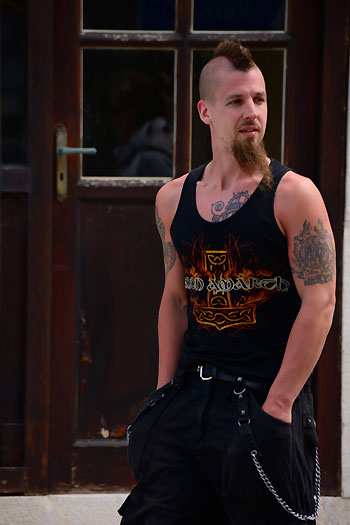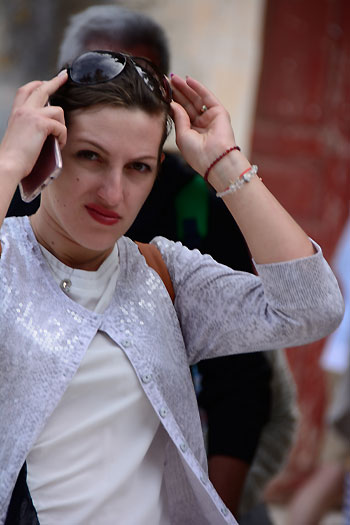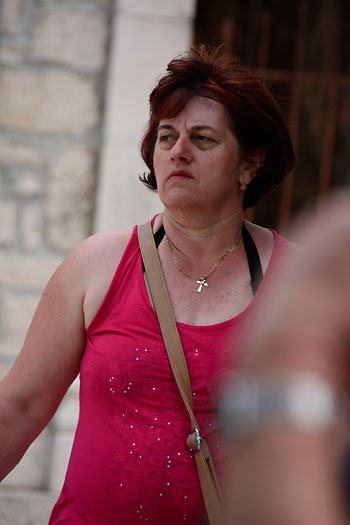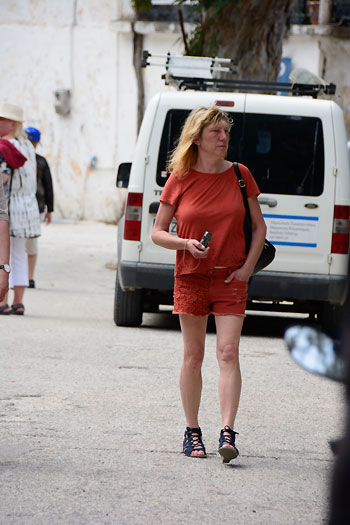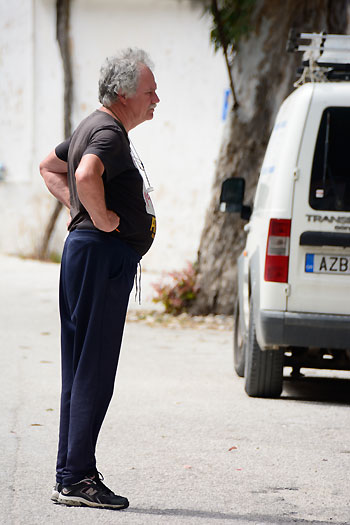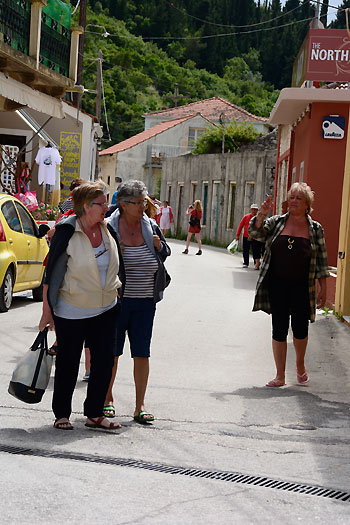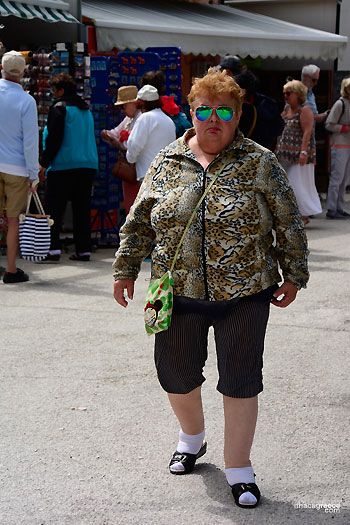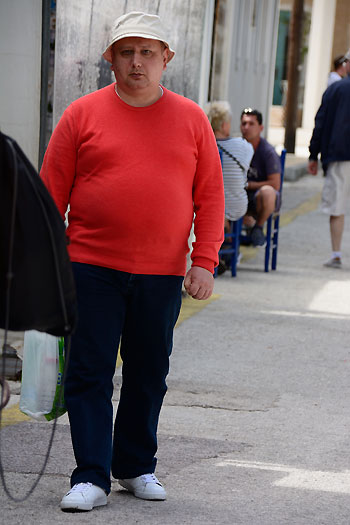 Saturday 13th - Dirt and sand in the sky again this year as the wind blows it up from the south. It's almost a brown sky.