What's New On Ithaca Greece
November on Ithaca
Autumn on Ithaca Greece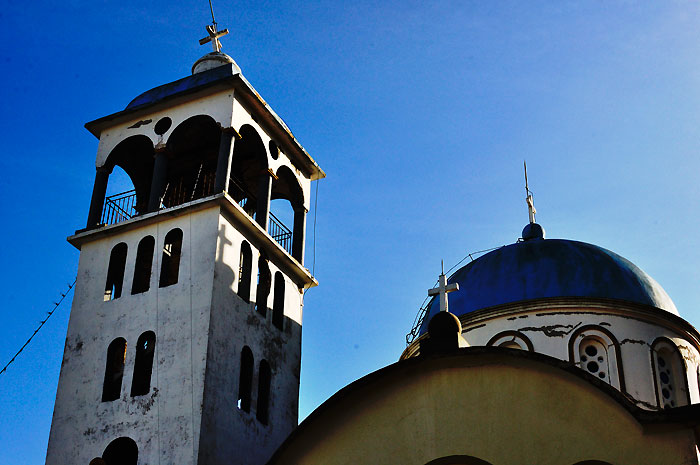 November 2017
Friday 17th - We've had a severe weather warning for the region with a mini cyclone forecast with storms and hail today. The Mayor has made the decision to close all the schools on the island as have other islands in this area. It's unusual for the Ionian island to have cyclones, mini or otherwise, so we're hoping that it may just be an overcautious warning on the tail of the floods on the mainland over the past days.
Below - The Frikes Olive oil press is up and runninng again for another season. This year you can also get virgin olive oil cold pressed, the best kind. The Press has recently had an overhaul with new equipment. So this year you don't have to go elsewhere to get the cold pressed goodness for your olive harvest.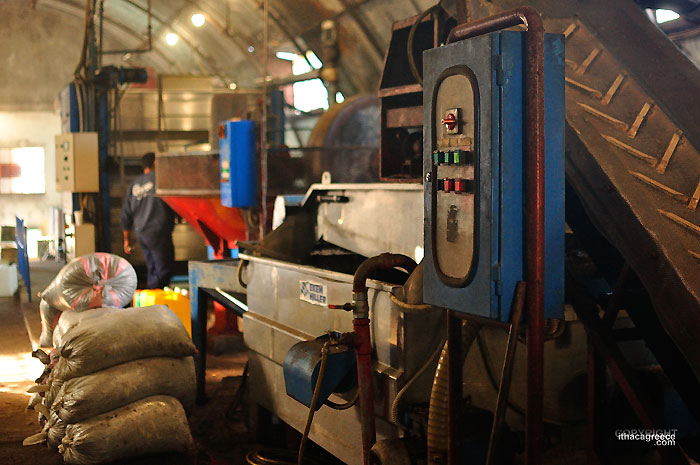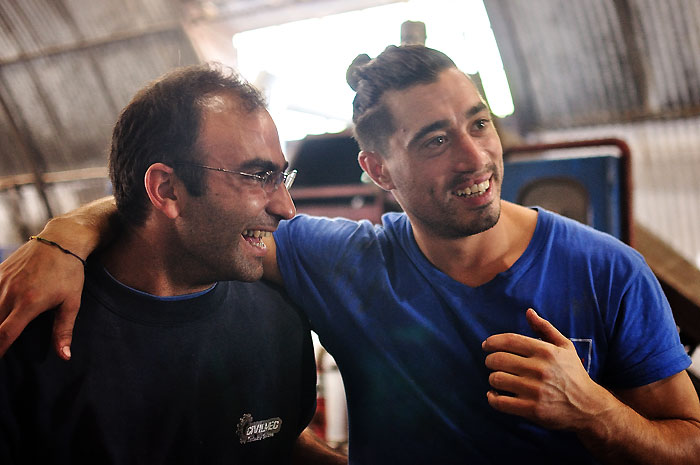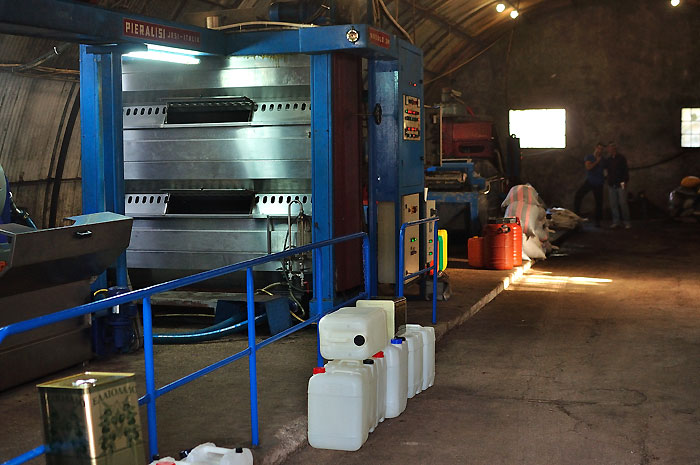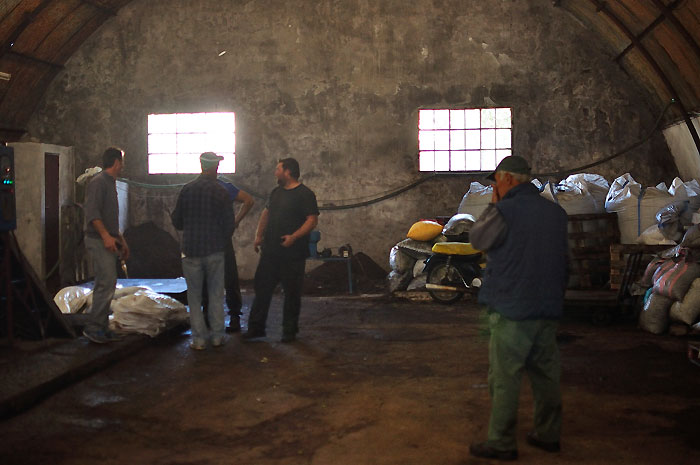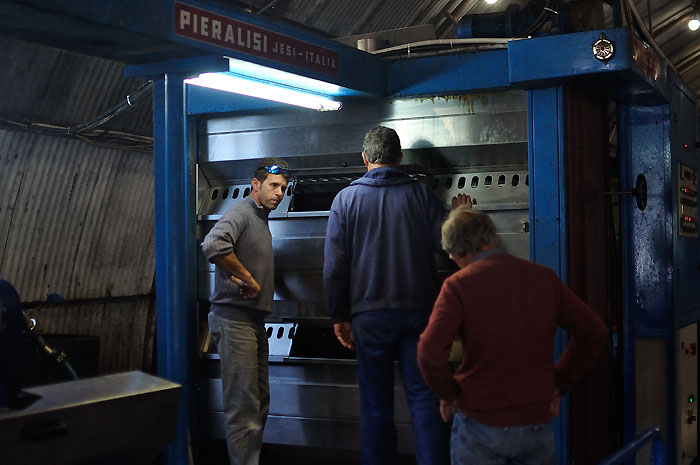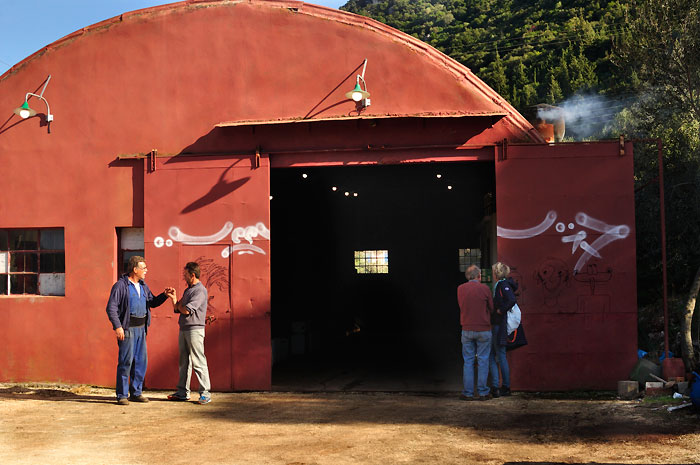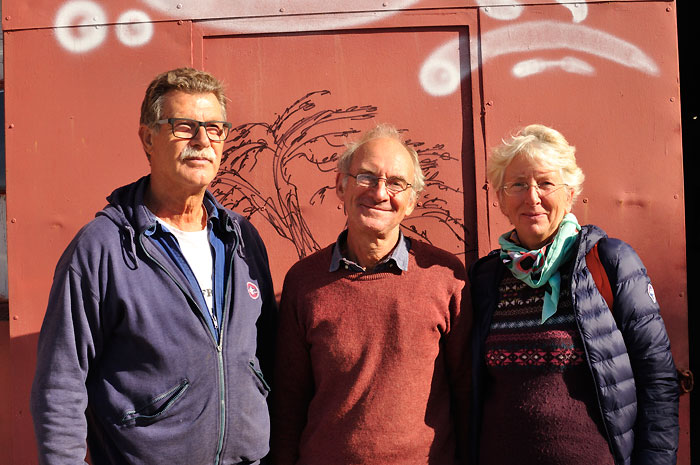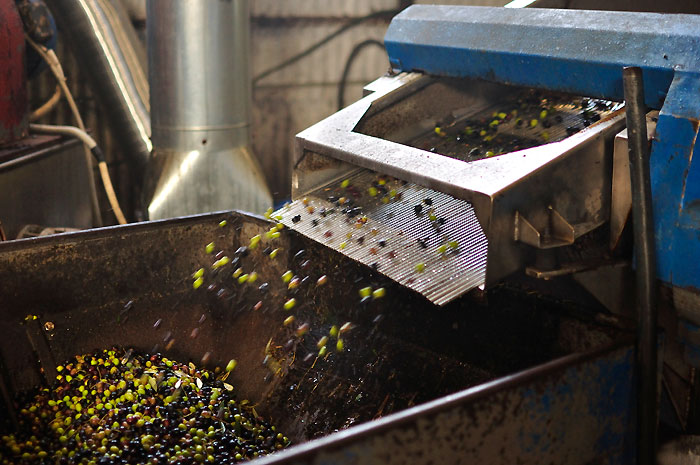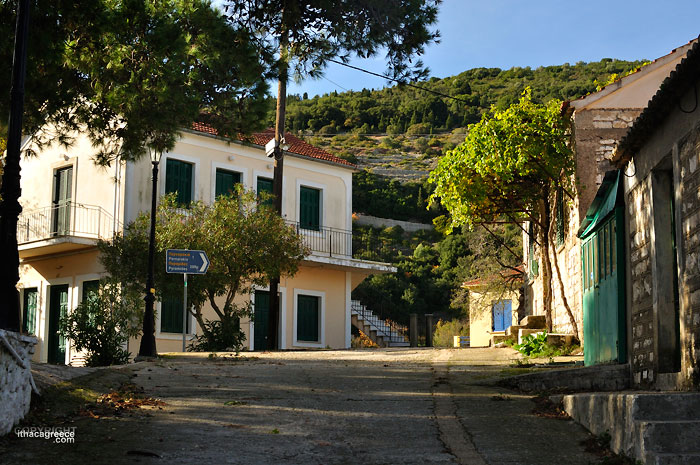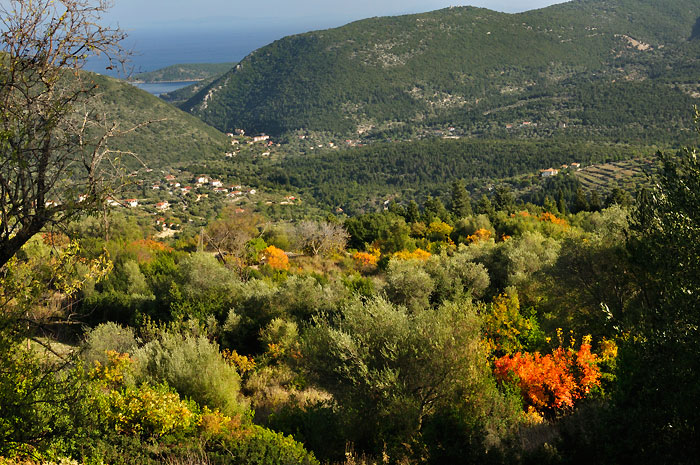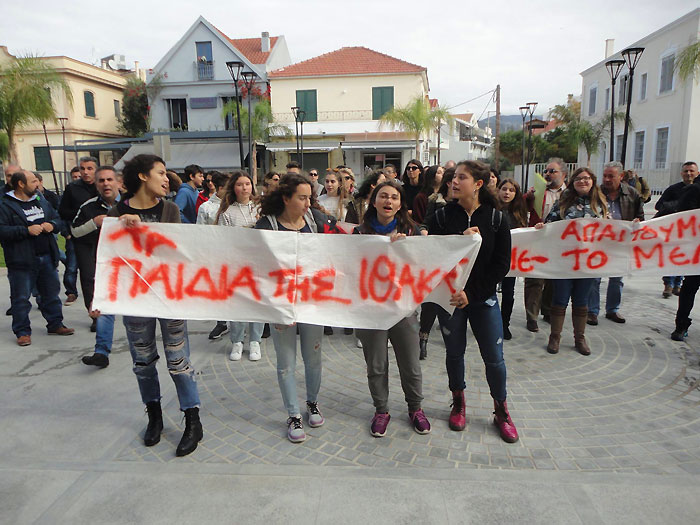 Above photo by Tilemahos Karavias.
Saturday 18th - Yesterday's weather didn't turn out as bad as predicted, at least not in our little corner of the Ionian. There were massive thunderclaps, bucket loads of rain pelting down and lightning which continued into Friday night, but no mini cyclone.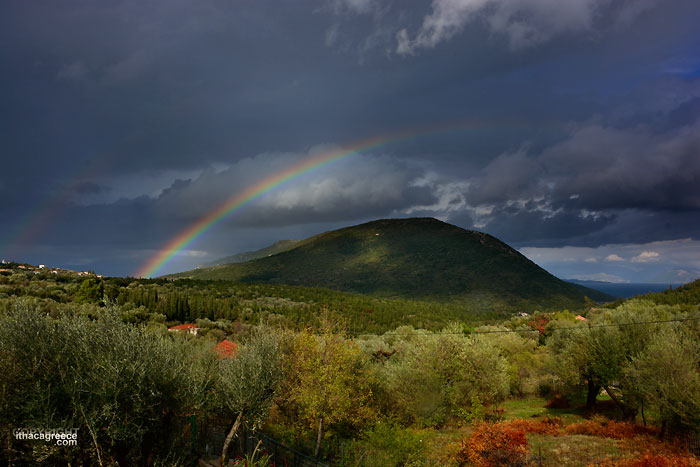 Tuesday 21st - Below - Photo of Kioni Bay taken through a rainy windscreen.
We've sure had a few rainy days this November, with wild storms ravaging Greece in general, but thankfully nothing too extreme here on Ithaki. We seem to be sheltered in many ways.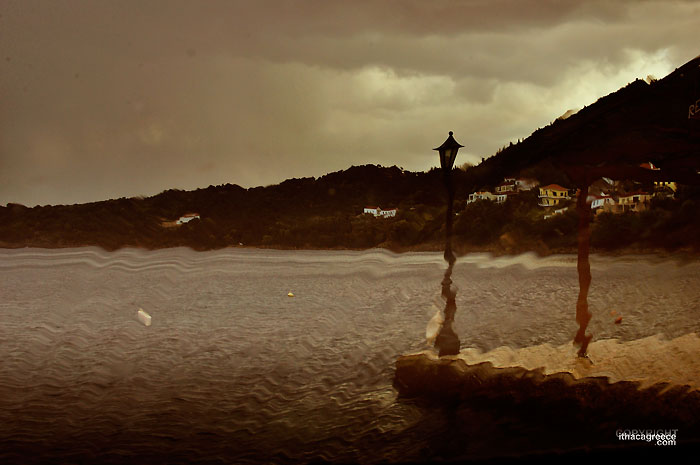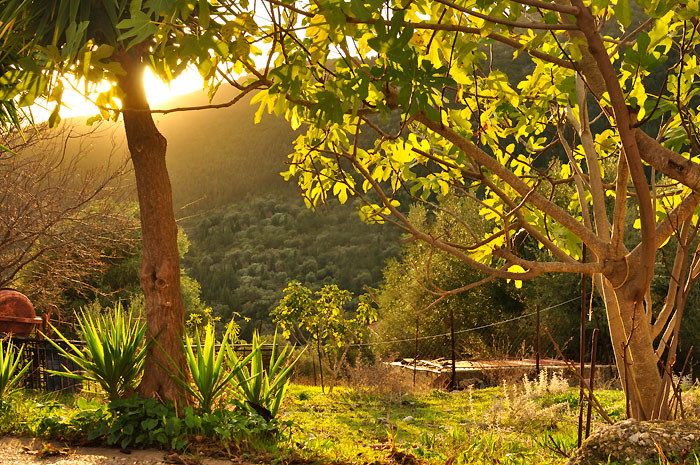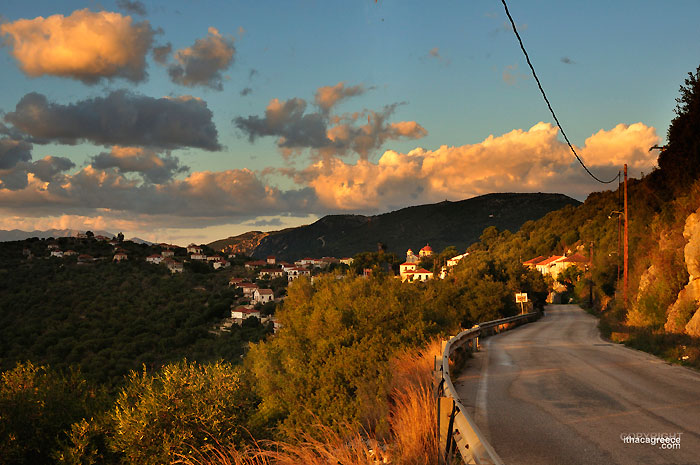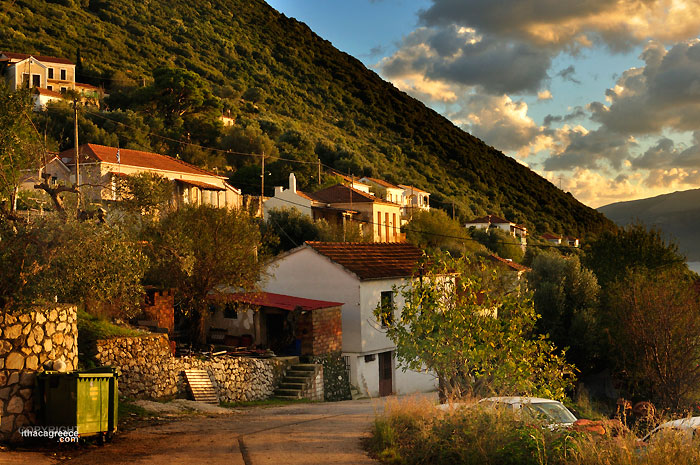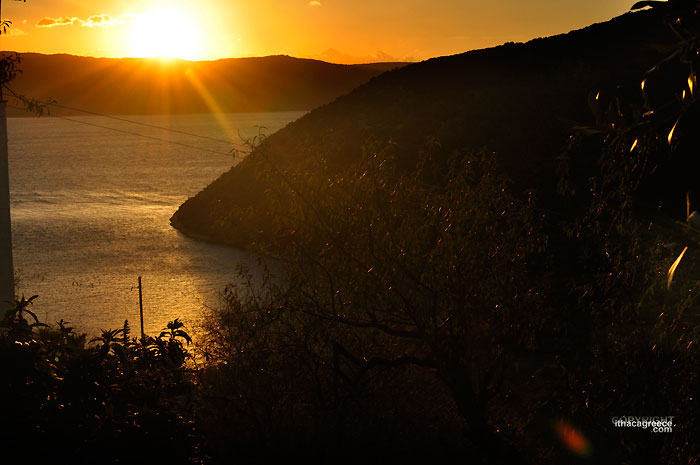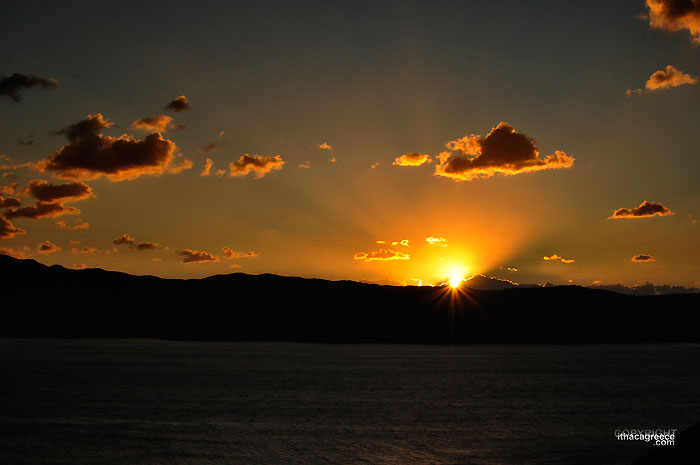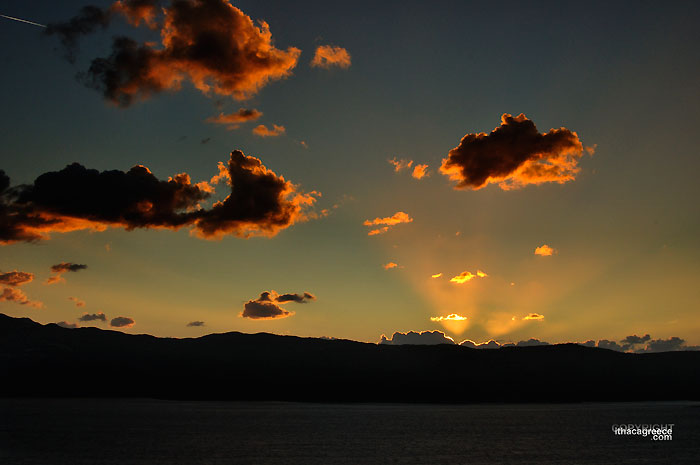 Friday 24th - It's been a little stressful here at ithacagreece.com with my system crashing and corrupting some of my content. I'm nearly up and running properly again, just waiting on some RAM and then it will be all go again. For now I hope you enjoy these pics of our lovely Ithaki.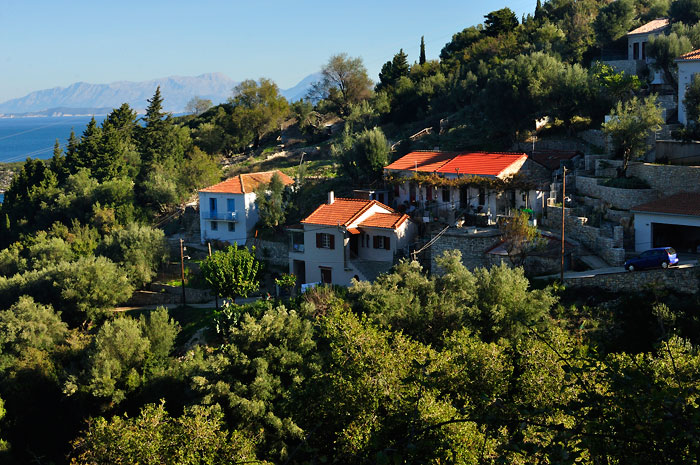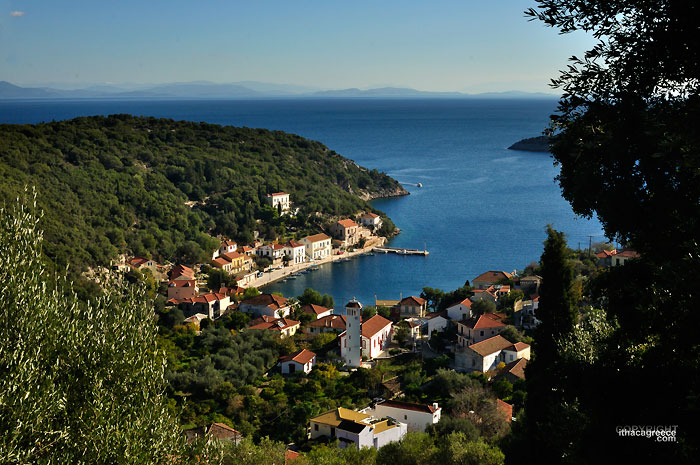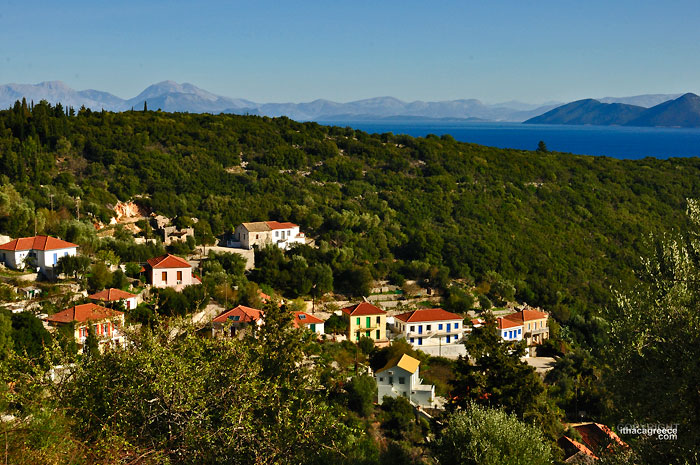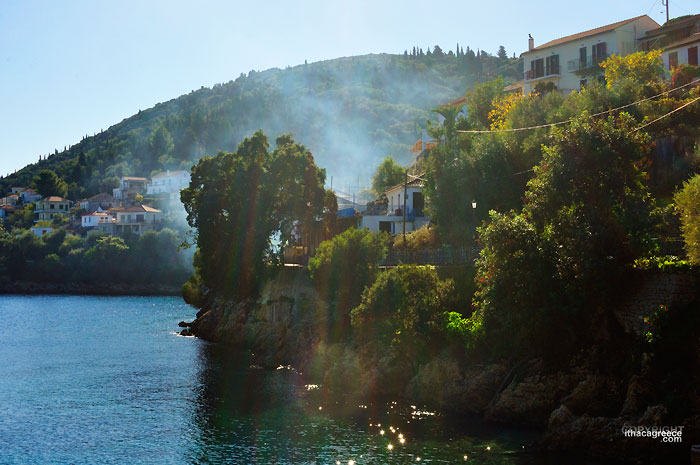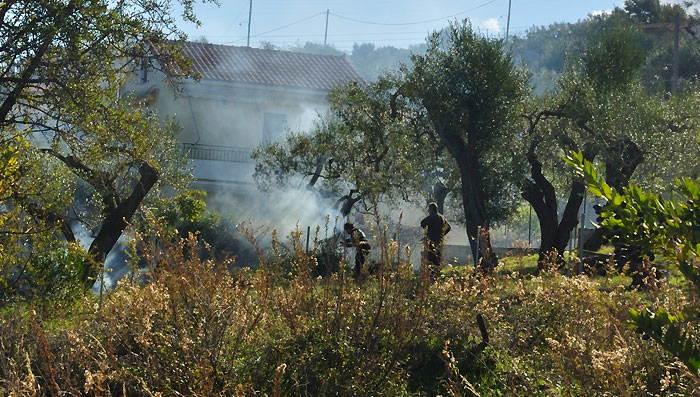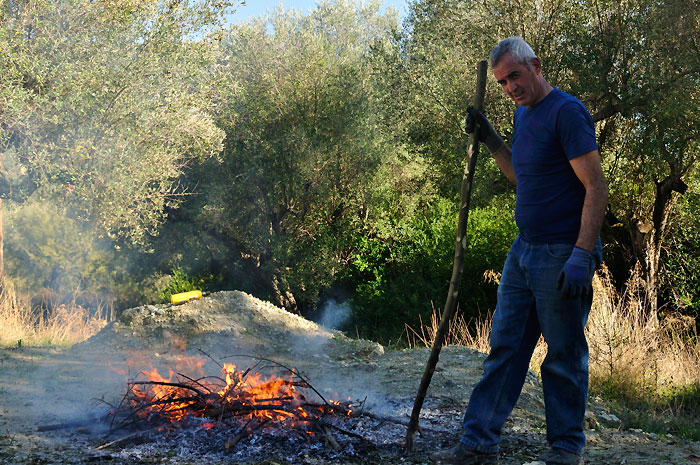 ---
November 2017
Autumn on Ithaca Greece
Friday 17th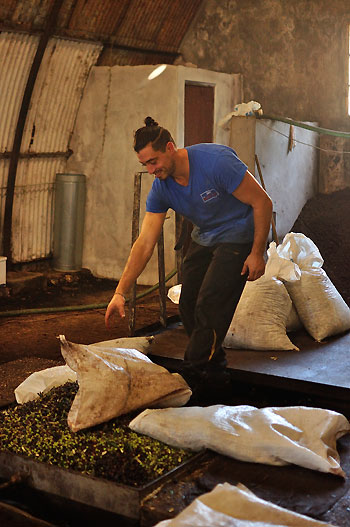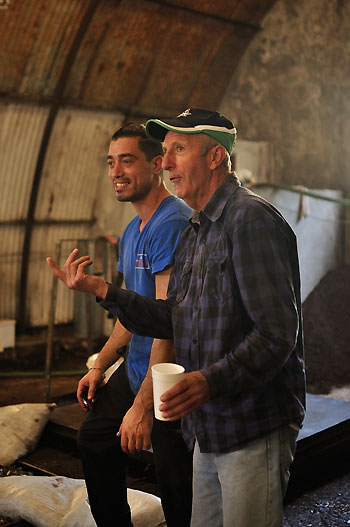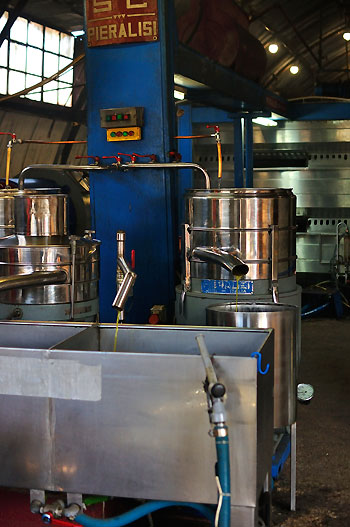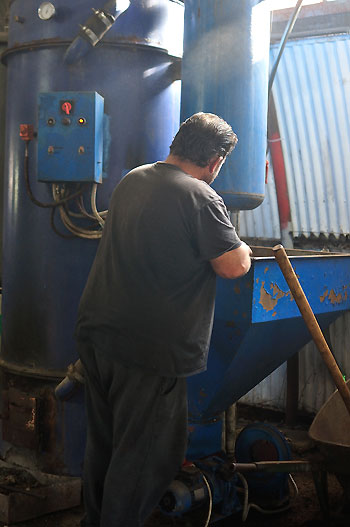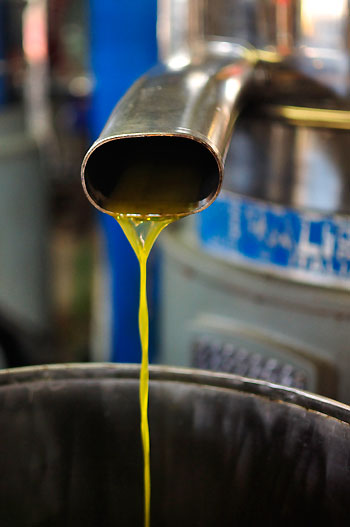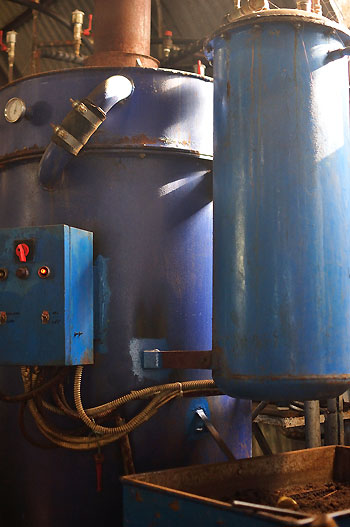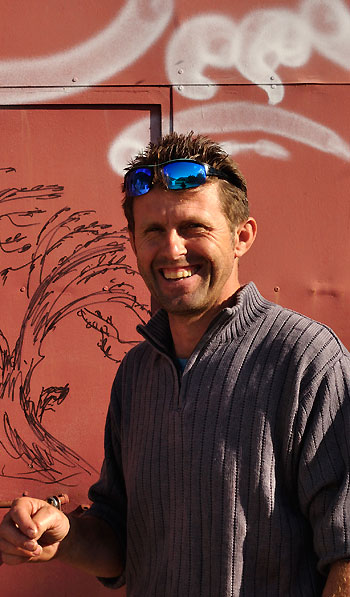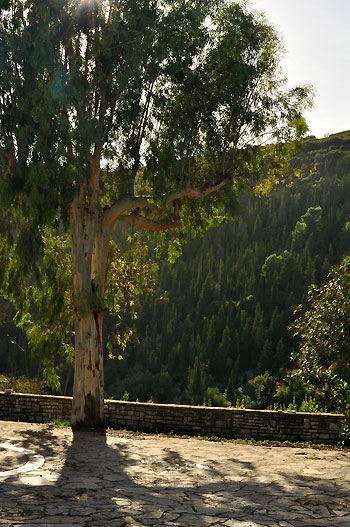 Above - Ag. Marina church in Exoghi in need of some love and care and a bit of cash after the damage caused after the earthquakes a couple of years ago.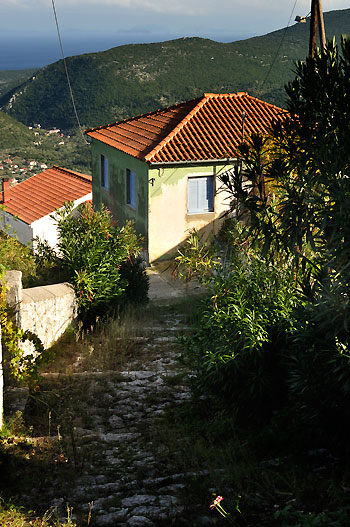 On Wednesday parents and students headed to Kefalonia to protest the delay in getting teachers to the island. The school year is well under way and there are classes without teachers. Such a disadvantage for the island youth to suffer under such neglect. You'd think that if the government is having difficulty financing teachers to come to the island, that the internet could well be used for skype lessons or some such thing so that students don't fall behind. This IS the 21st century. There are so many means available to governments to NOT have this happen.

Tuesday 21st - The golden afternoon sunlight before it descends into night.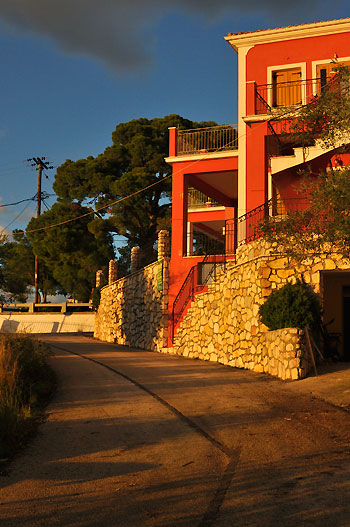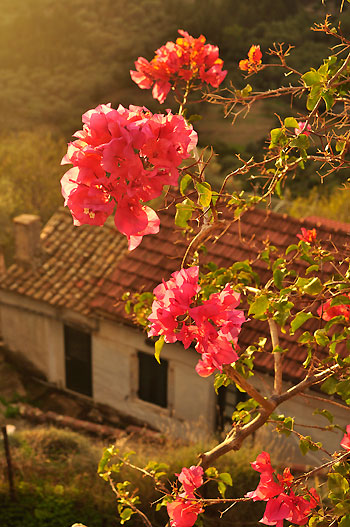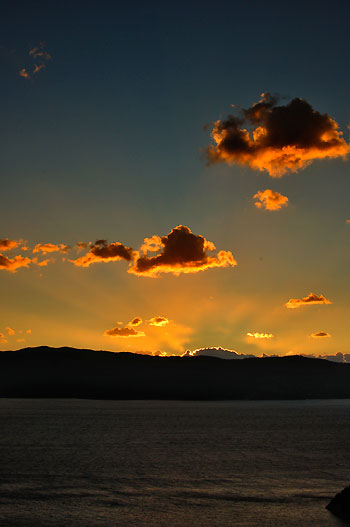 Another beautiful Autumn day on Ithaca. Below - A little Kioni under a blue sky.