Monday 18th March 2013
Anoghi
The magic weather spell disappeared overnight and thus Kathara Deftera (Clean Monday - The beginning of Lent) was a rained out affair. I had planned to walk the moutain sides and the plateaus looking for kites flying, but it just wasn't to be. Our first stop was the traditional village of Anoghi, where Kathara Deftera has been celebrated for many, many years. As we headed up the mountain, the temperature gauge in the car began to drop from 10 C rather quickly to 5 C degrees. Dizzle down the mountain, turned into relentless rain on the mountain. There was no kite flying today. There wasn't much of anything today that involved the 'outdoor'. The local community space in Anoghi was already full only minutes after the official start time of 11 am. Local women prepared their popular dishes and laid them out for all to indulge in. Many came to eat, stay a little, contribute to the kitty and then leave again, but as usual, the Anoghi community are so welcoming and friendly that it's always a pleasure to go to the Anoghi luncheon regardless of the weather.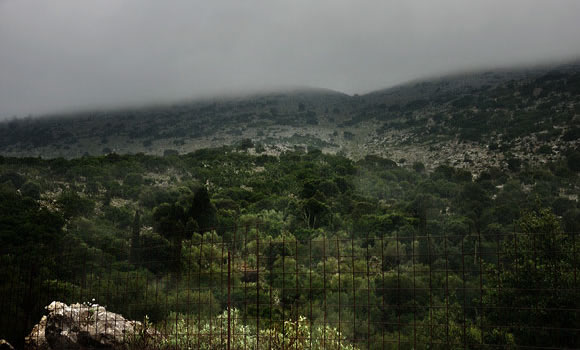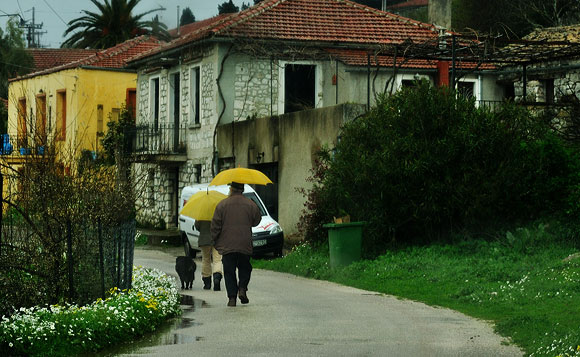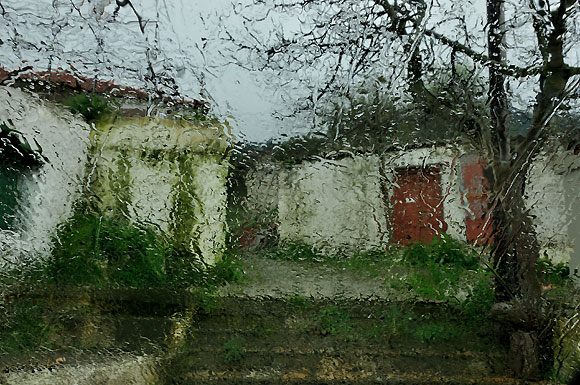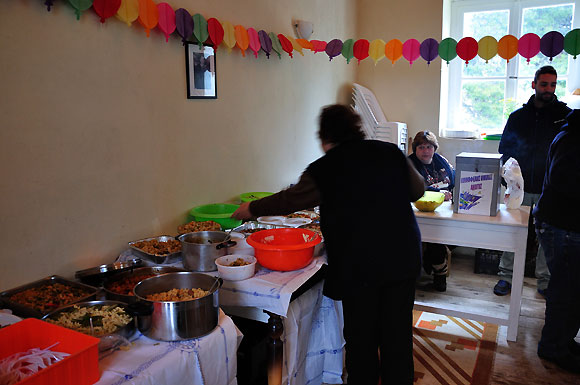 As it is traditionally the beginning of Lent, the food was all vegetarian, lovingly prepared by the local women of Anoghi.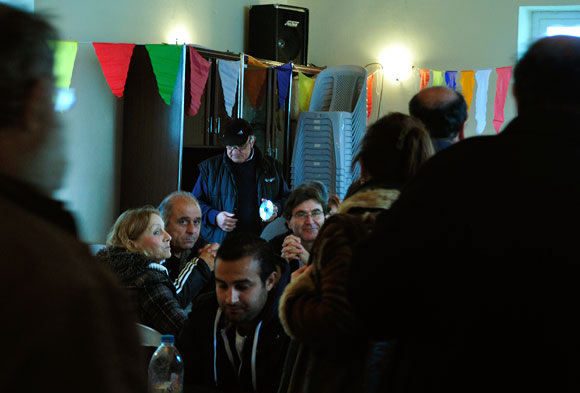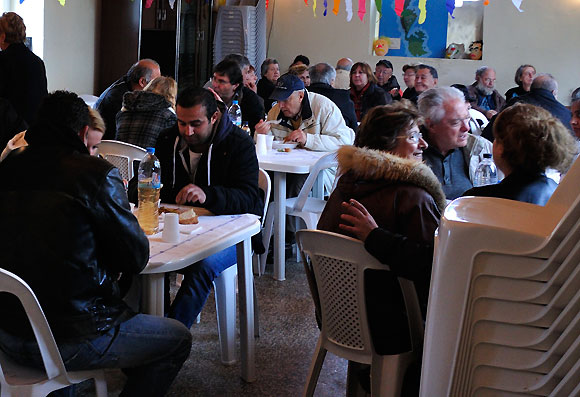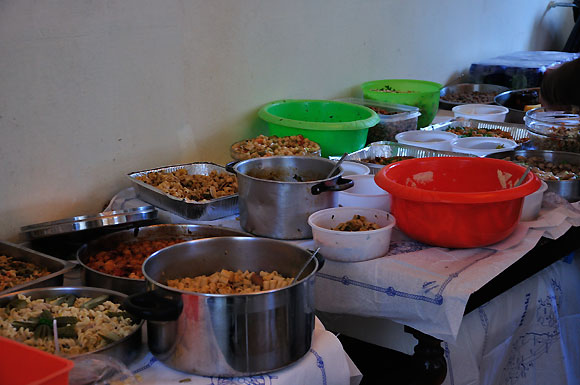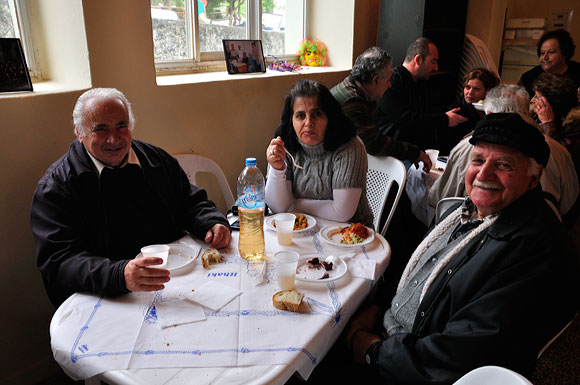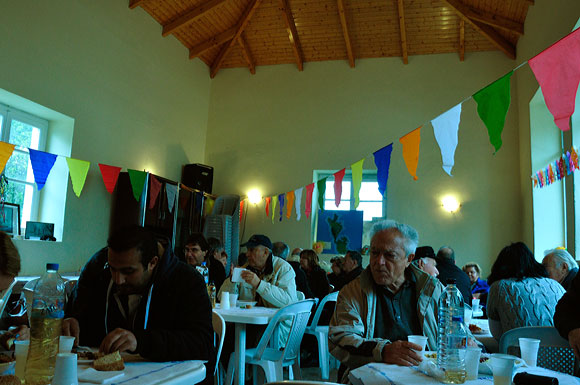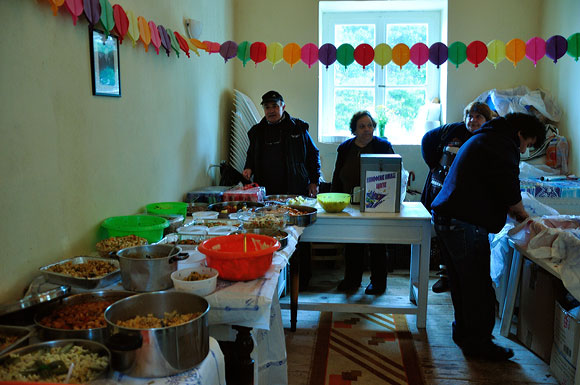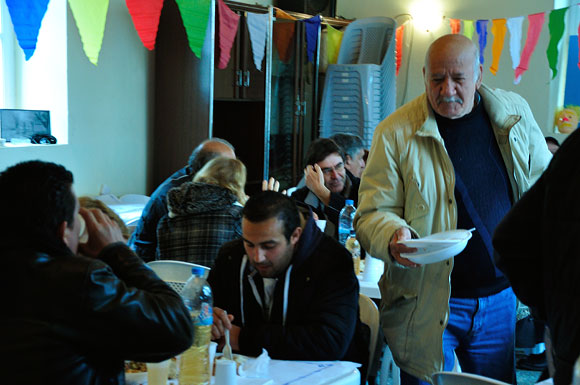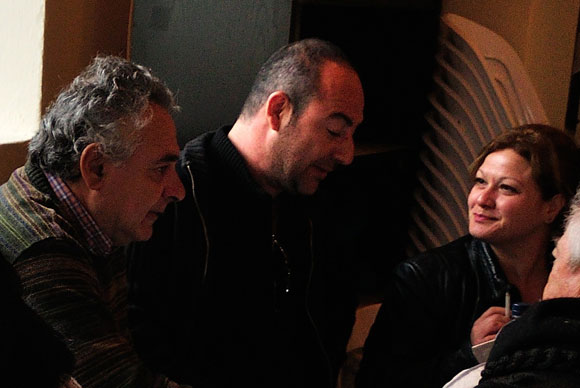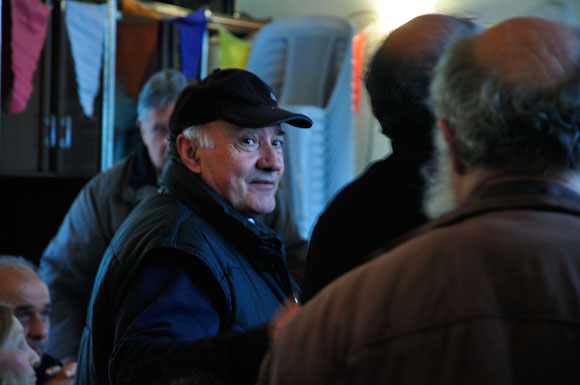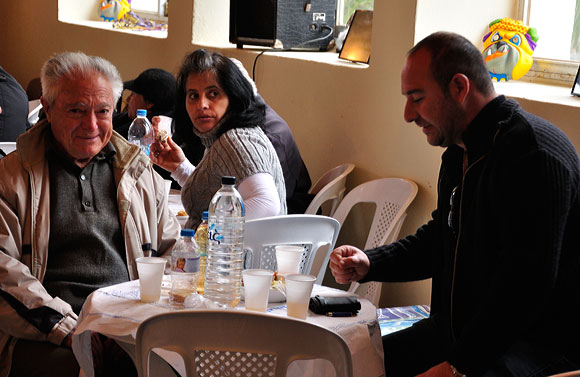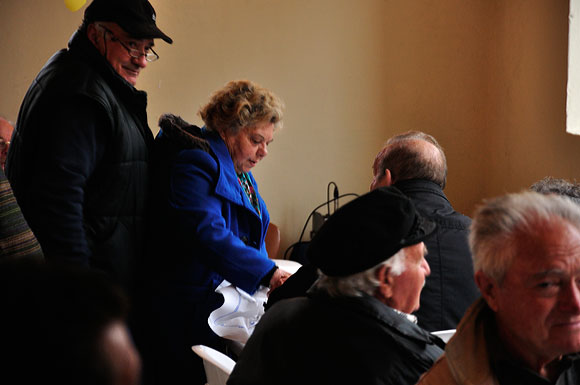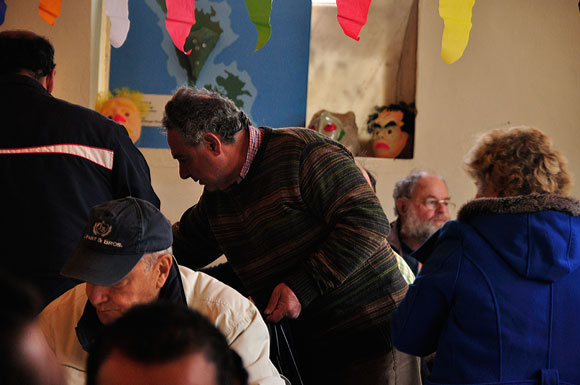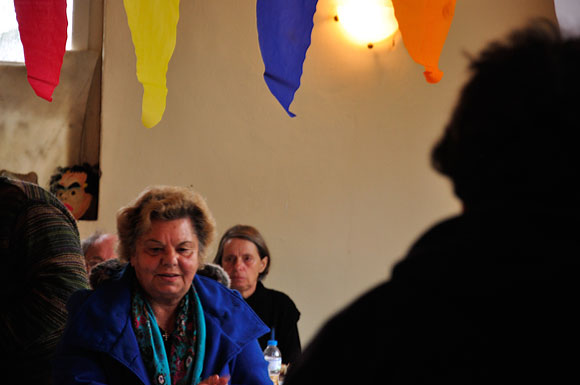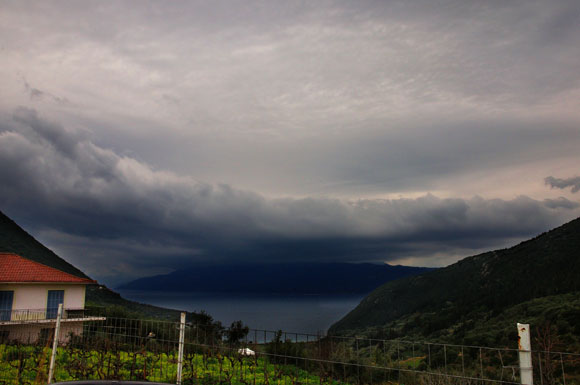 Kioni
The minute you drove into the village of Kioni you could smell the calamari on the grill. A welcoming aroma that gets the taste buds ready for a feast. Again, local women and friends prepared their favourite dishes for all to enjoy. There was plenty of food and drink. Something for everyone. A tarpolin kept the grill-men dry while inside the old Kioni school, everyone settled in for a long afternoon of celebration and merriment.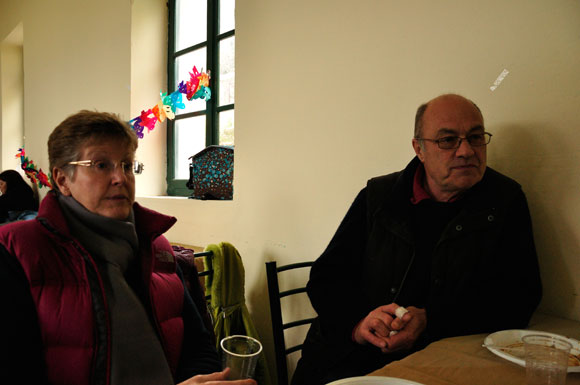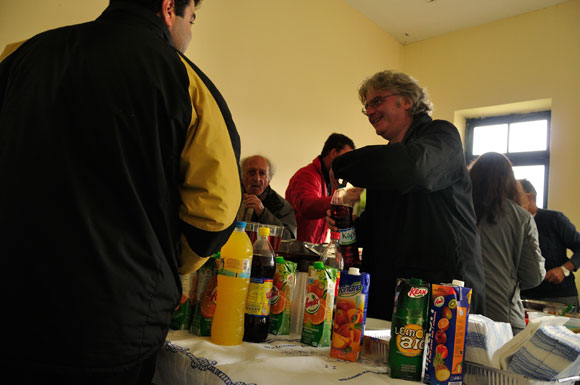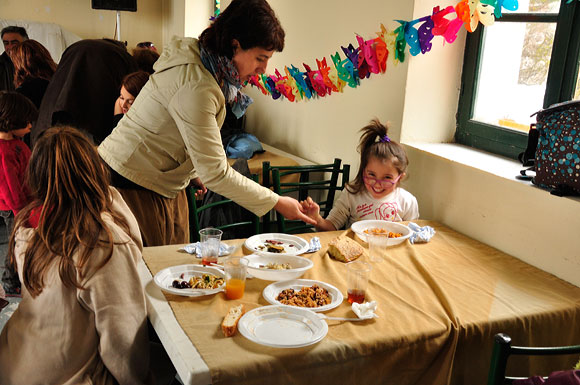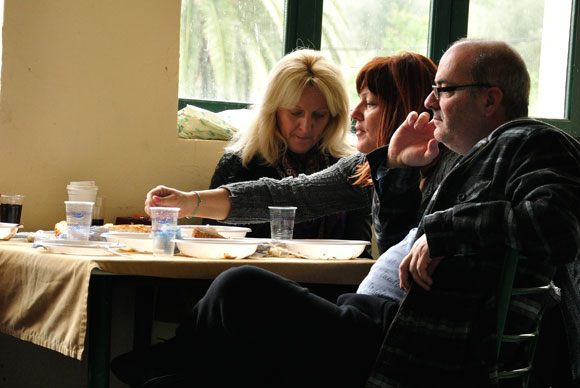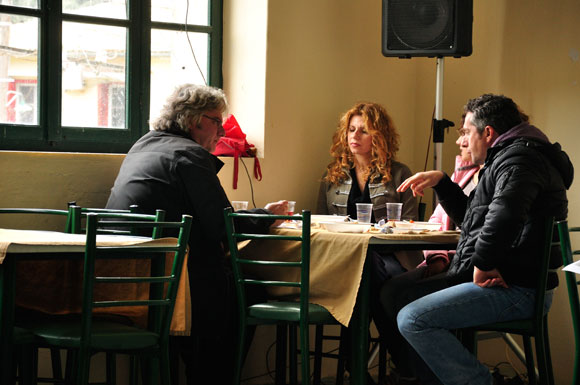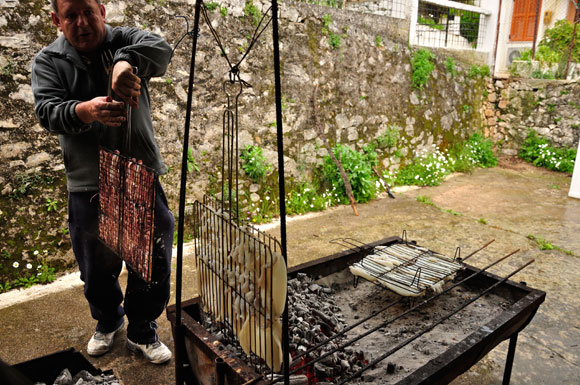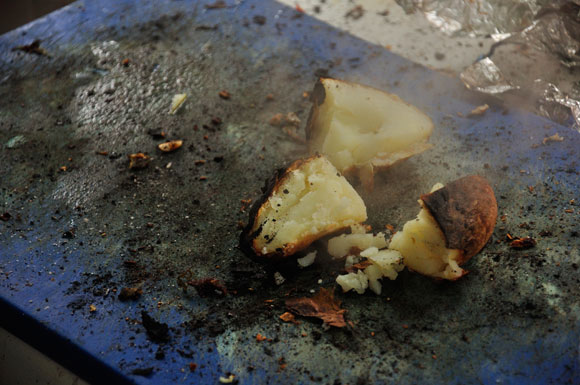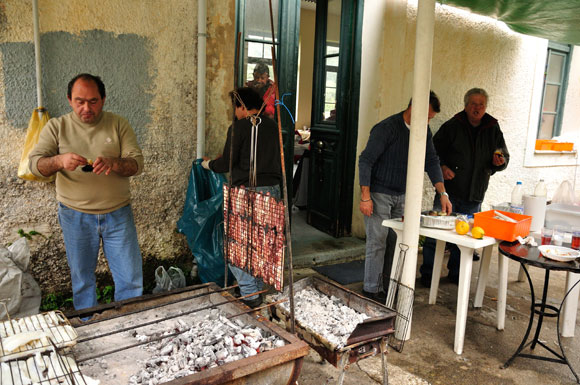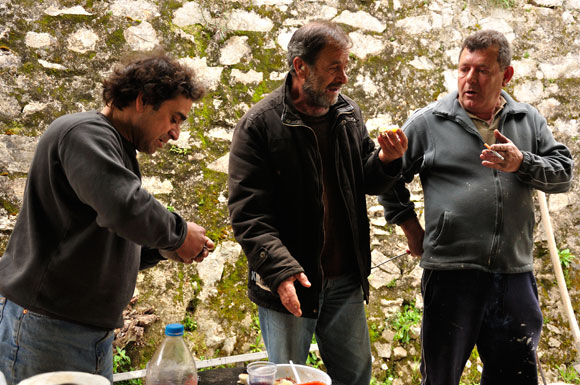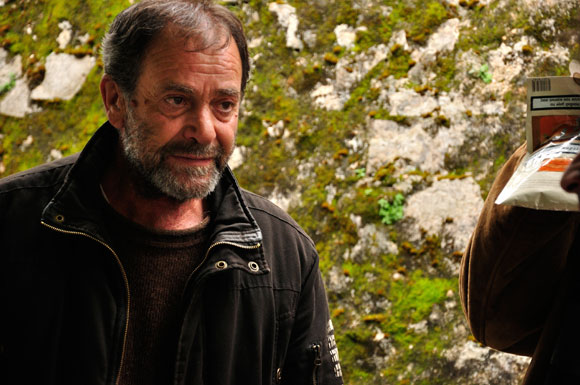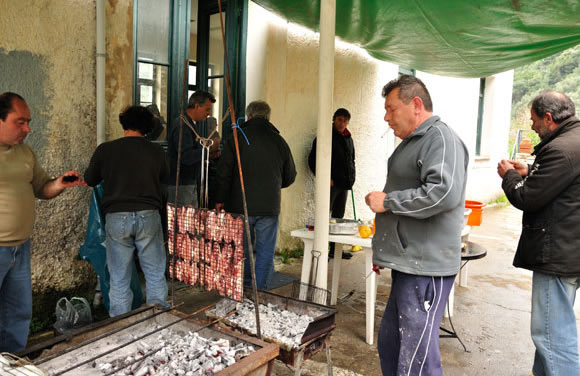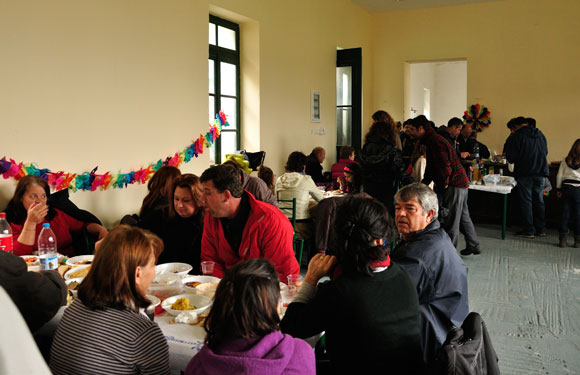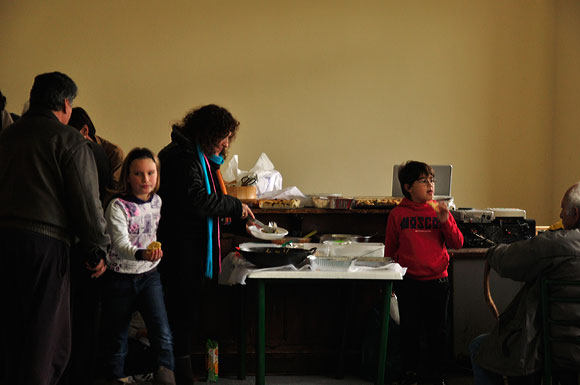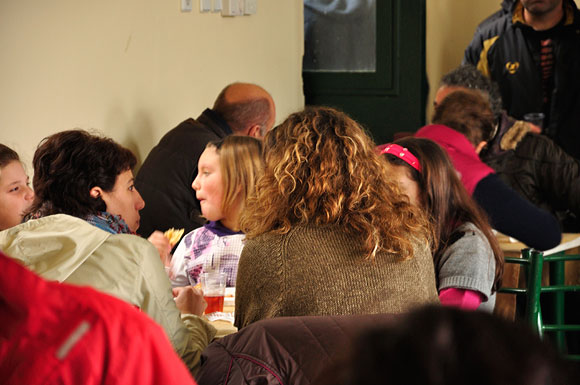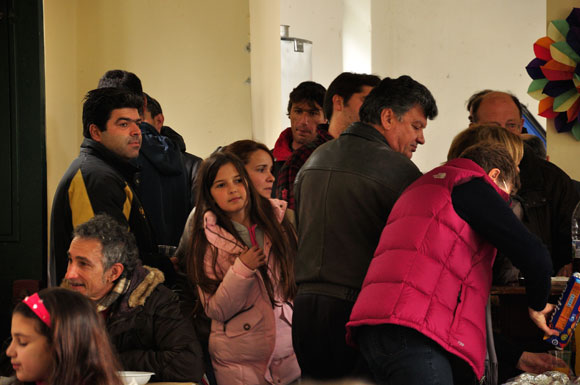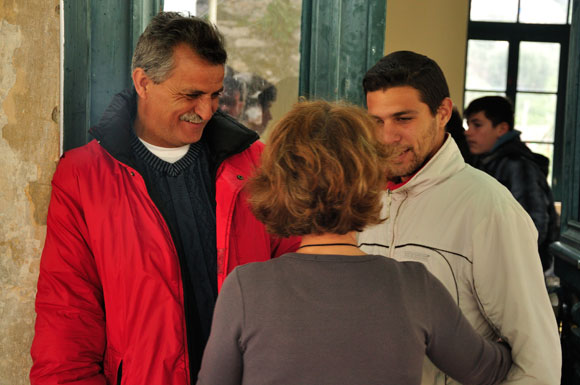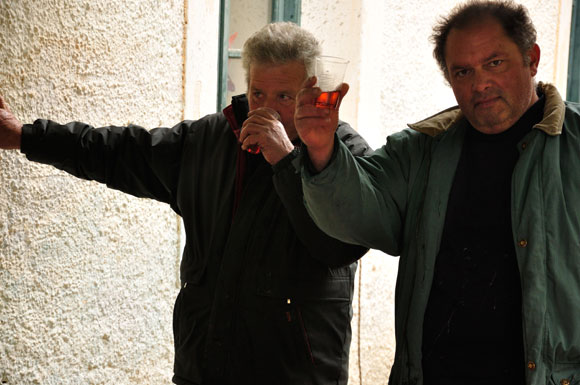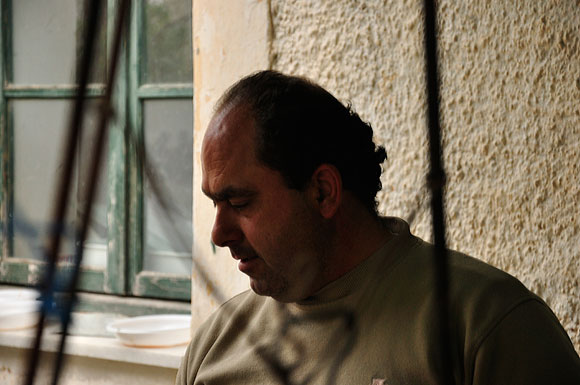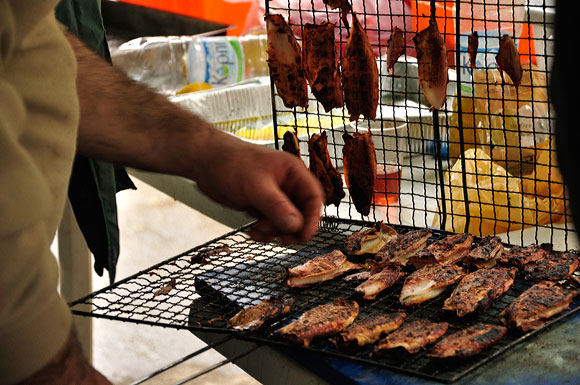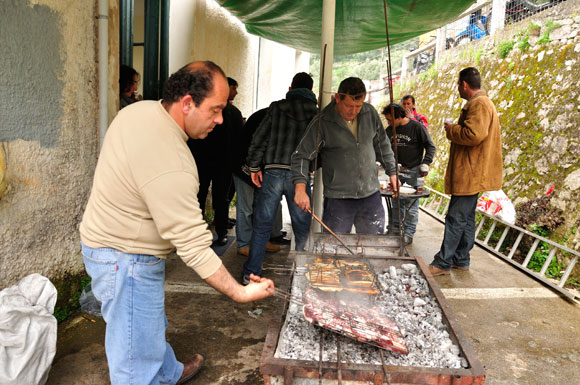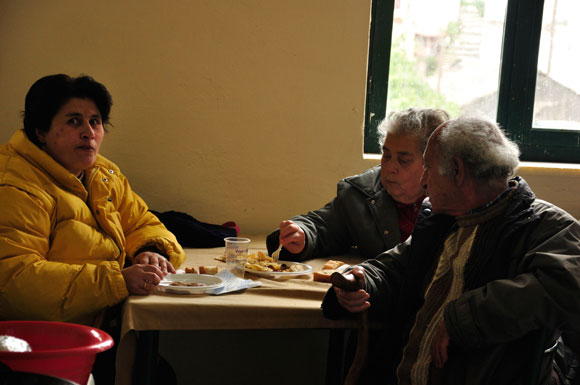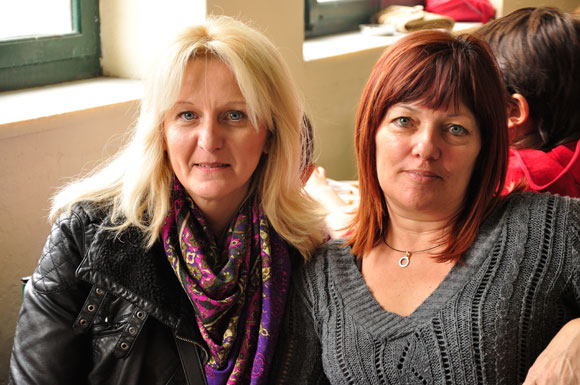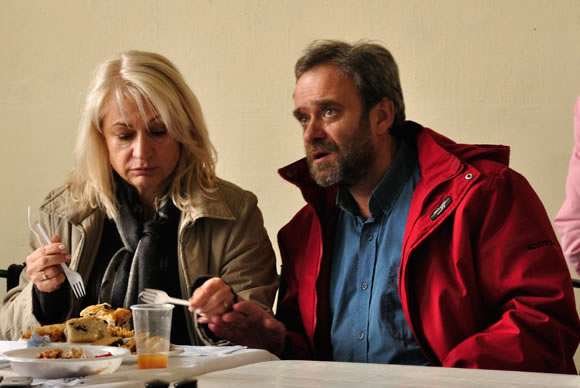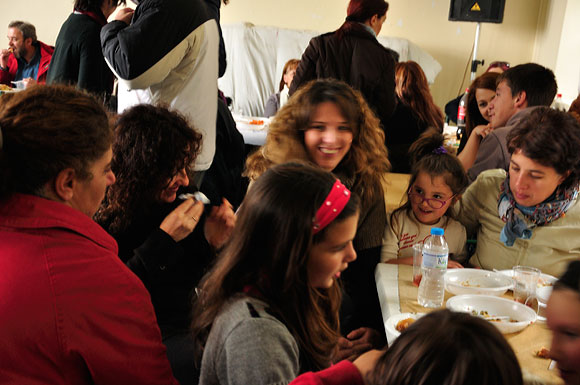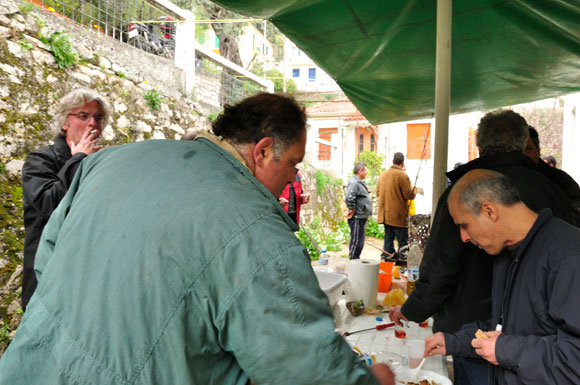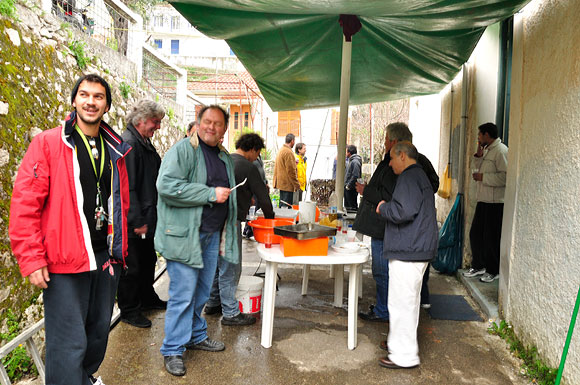 It's always surprising how little bad weather interferes with the KEFI (good cheer) of the locals. They're not effected by it in the slightest. A good time is a good time, rain or shine. So now we're into the 40 day countdown to Easter, the biggest celebration on the Greek social calendar.