Frikes Accommodation
---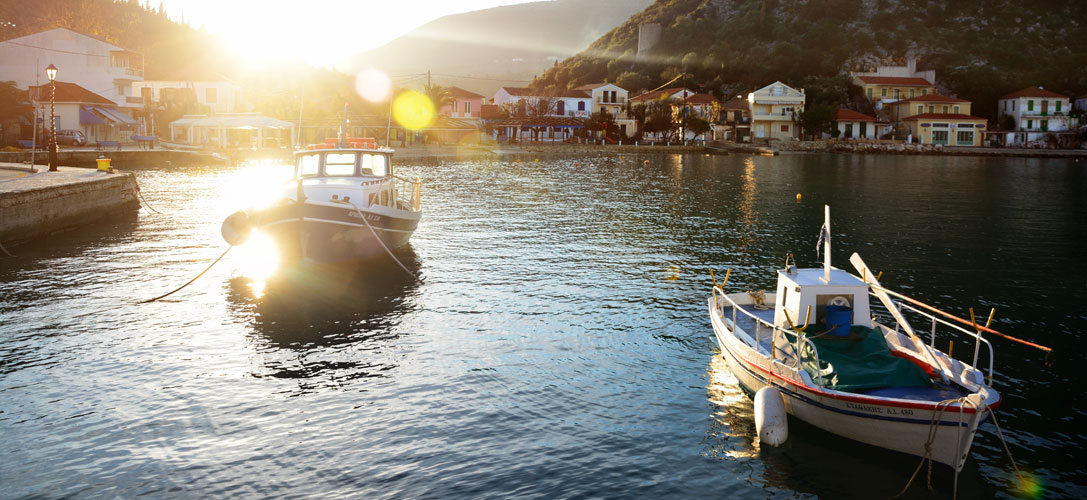 Frikes is the smal and colorful port village in the north of Ithaca. Watch fishing boats and yachts sail into the harbor from your balcony. It's the coolest place to be on the island on those hot Summer nights with some of the best restaurants on the island. Whether a family hotel or apartments on the bay, you'll enjoy your stay in Frikes.
Frikes Apartments
Centrally located apartments newly finished in 2017. Quality apartments for reasonable rates.

---
Frikes Bay Suites
Brand new seaside Suites opened 2010 with Cafe Bar and wonderful Frikes Bayside views.

---
Hotel Nostos
Family run Hotel on the edge of Frikes with swimming pool and bar. Friendly service and only minutes by foot to Frikes central.

---
Kimataki Apartments
Boutique Apartments right on the bayside of Frikes. Beautifully and stylishly renovated in 2016

---
Tesoro on Ithaca
Lovely garden Estate with 4 houses for holiday rental in walking distance to Frikes Bayside.
---
Villa Pachino
Well decorated and situated Villa with stunning sea views, privacy and only minutes to the beach.
---
Ithaca Greece - Accommodation Rooms to let, Houses Villas Estates in Frikes Northern Ithaki. Book your room. Make a reservation.