What's New On Ithaca Greece
March on Ithaca
Ithaca Greece in Spring 2018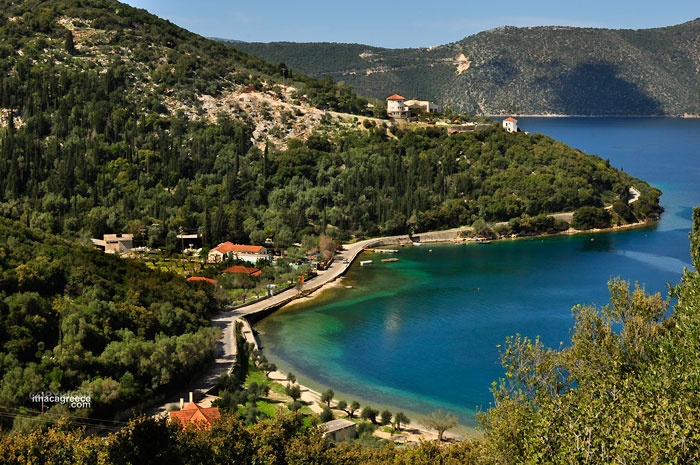 March 2018
Friday 16th - We're having lovely Spring days now with high teen temperatures making us all feel warm and fuzzy about the Season.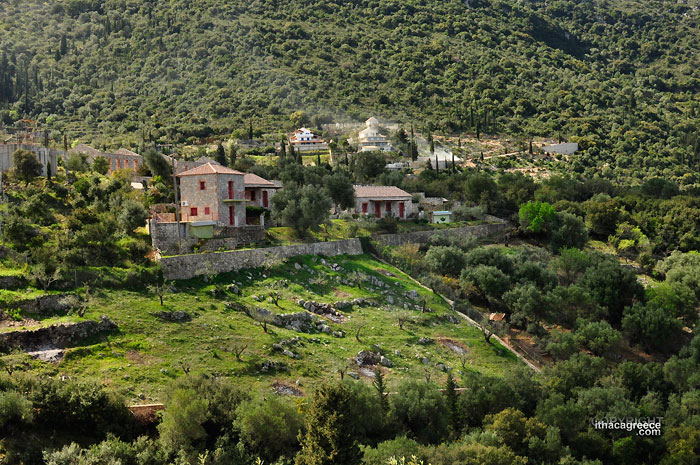 Sunday 18th - Already more than half way through March and quickly heading toward Greek Easter. Strange weather aside, it hasn't been really cold this year and with so much rain, everything is hyper green.
Below - Exoghi. Locals are crying out for this village to be given some care with it's church Ag. Marina, the core and center of the village, still in desperate need of restoration after the earth tremors a few years back.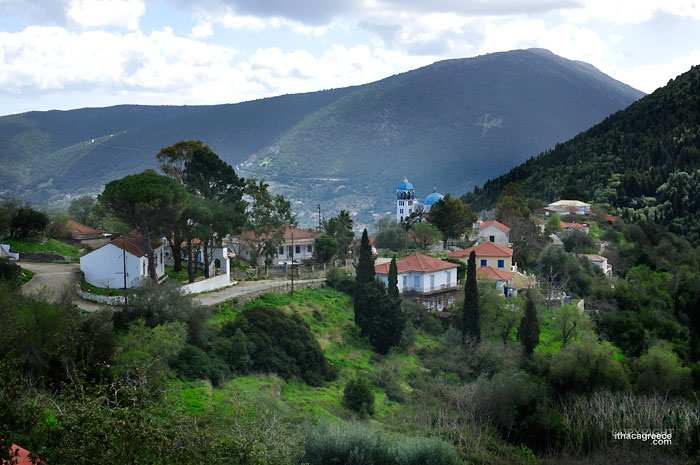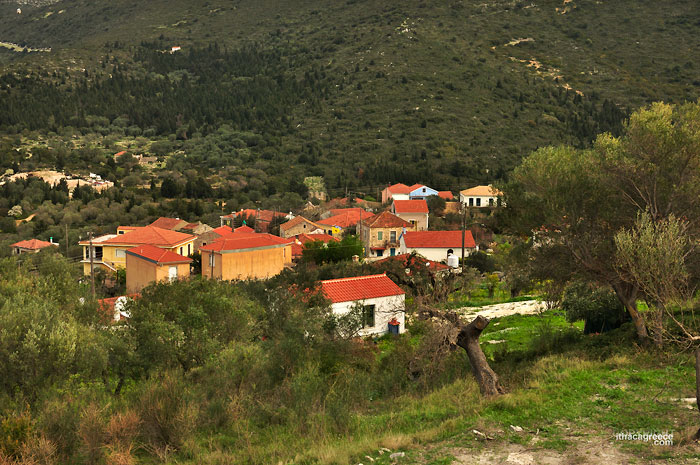 Monday 19th - Below - Kathara Monastery at sunset.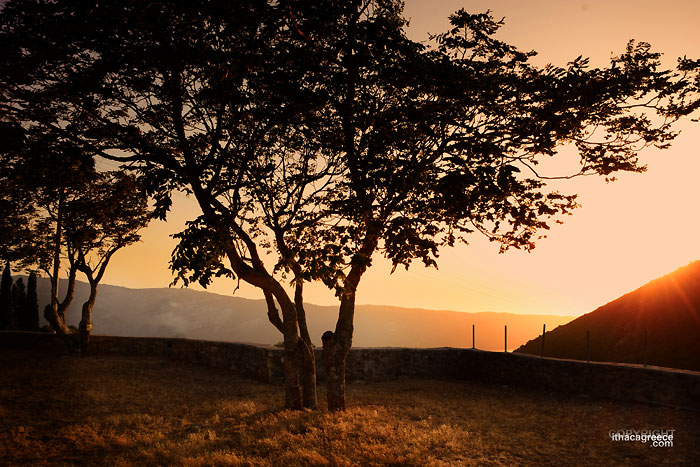 Tuesday 20th - Yesterday actually felt like the first winter's day we've had this year with rain and storms on and off through the day, obligatory power outs and the darkish daylight.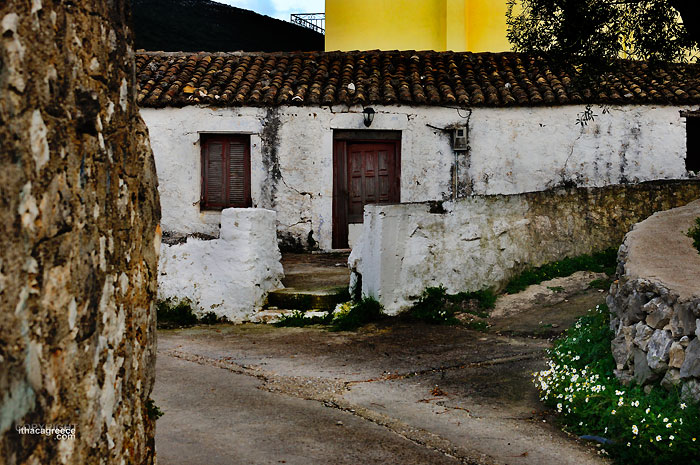 Friday 23rd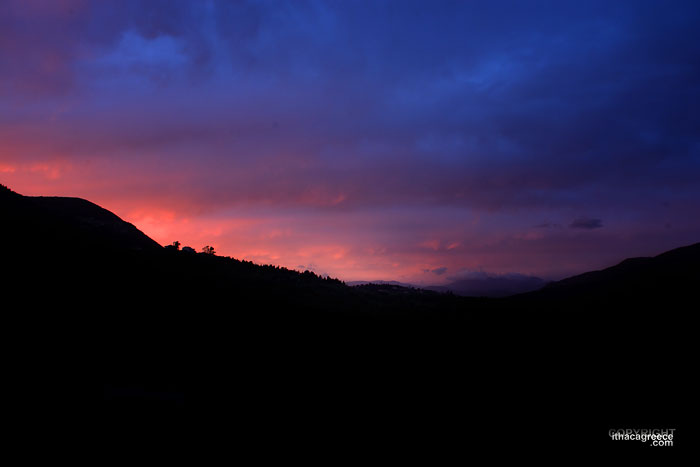 Sunday 25th - Today Greece celebrates Independence day from the Ottoman Empire, with a parade in Stavros and Vathy. Pics to come.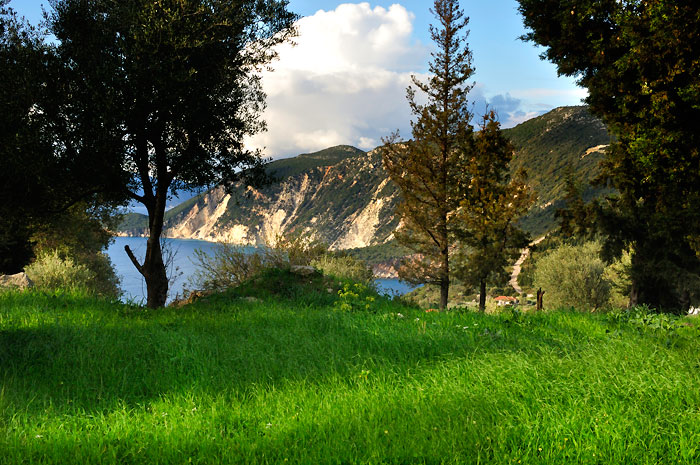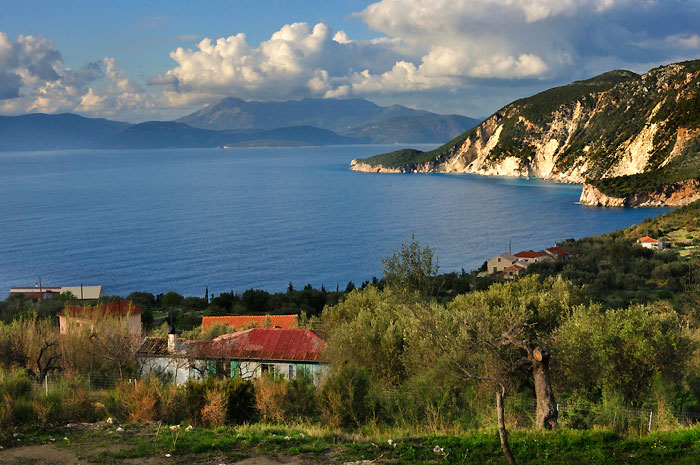 After a couple of days of dirty in the sky, it was nice to see it all blue again yesterday.
The Independence Day parade in Vathy was washed out today, but I did get a few pics from Stavros and some rainy southern scenes. Click Here or on photograph below.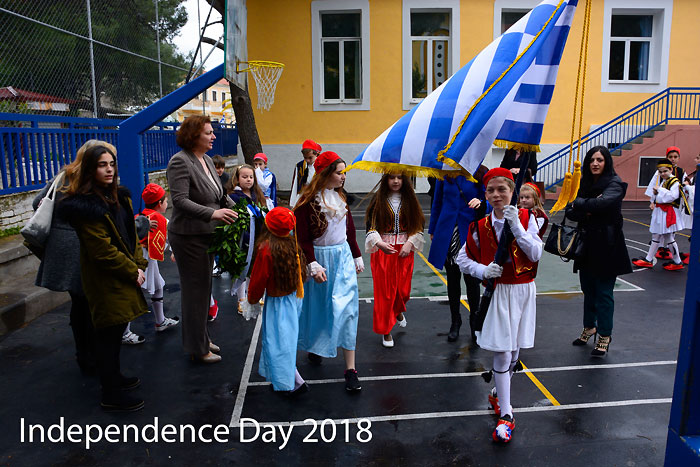 Thursday 29th - Western Easter starts this weekend, but here in Greece, we have another week or so to celebrate Greek Easter.
With all the rain over these past months, and there have been record rainfalls this winter, the island is lush and green and bursting with Spring now that the sun is shining again.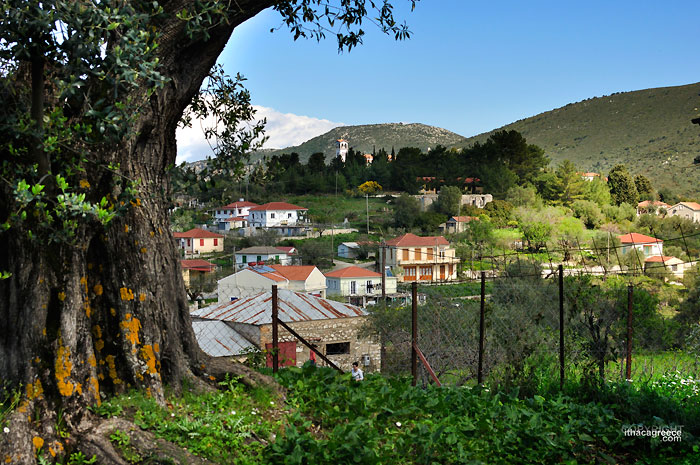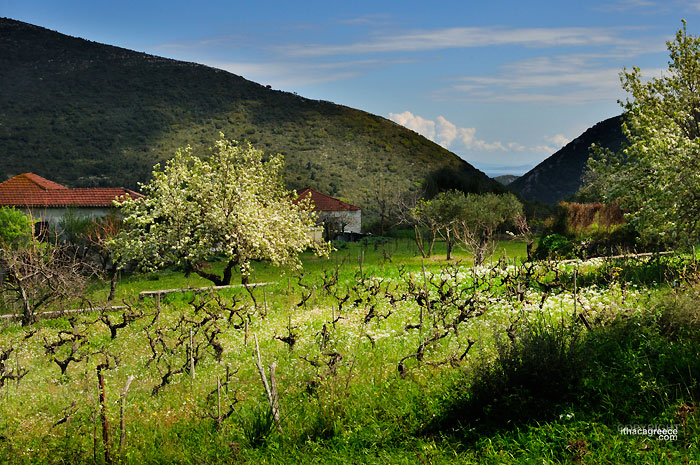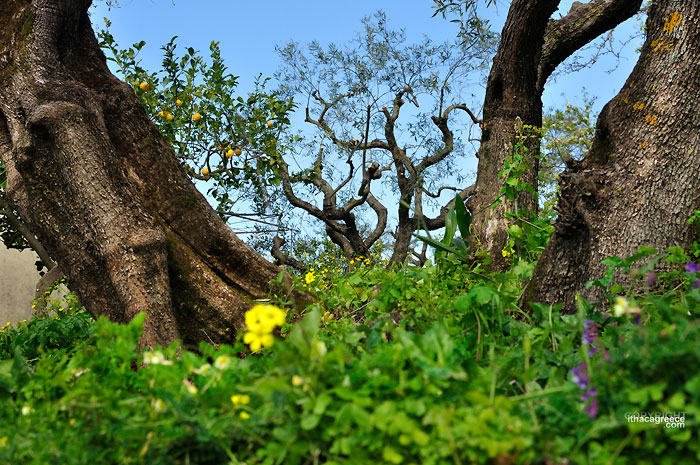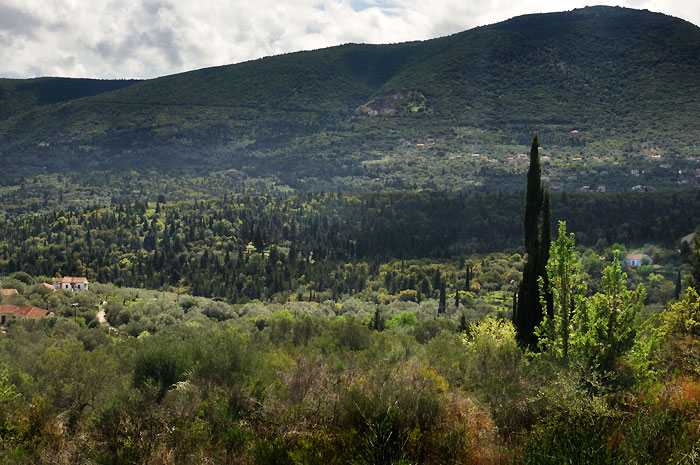 Saturday 31st - This Western Easter weekend, the highschool in Vathy are putting on a Bazaar in Vathy square on Sunday 1st April from 10.30am until 4pm.
The weather is definitely fining up now. Much warmer days with alot more sunshine. Just what we need.
Below - A walk to Gydaki Beach in the south of Ithaki is always a treat, especially when the weather is perfect.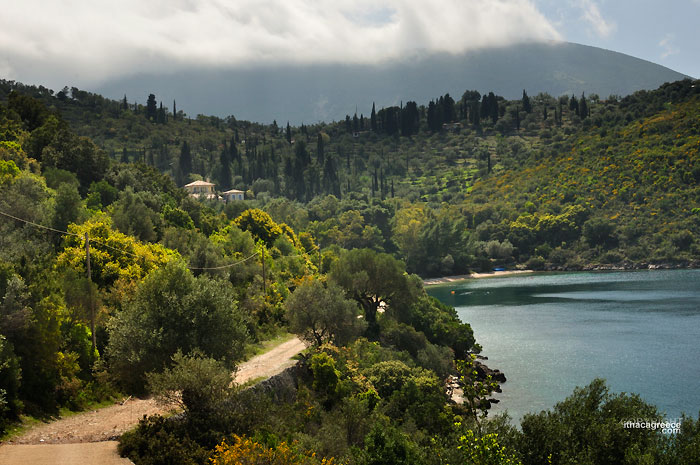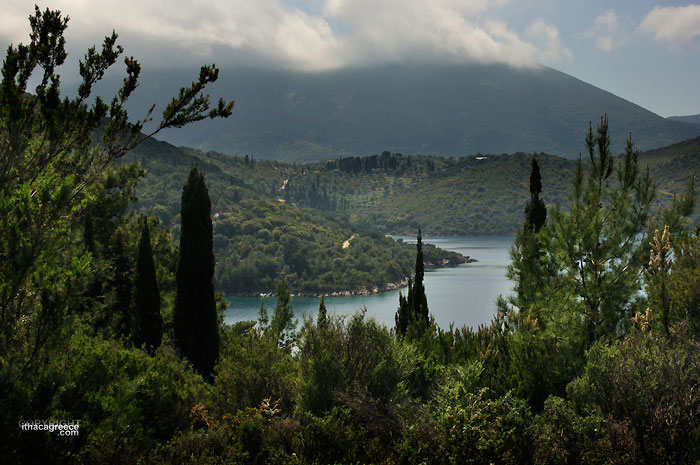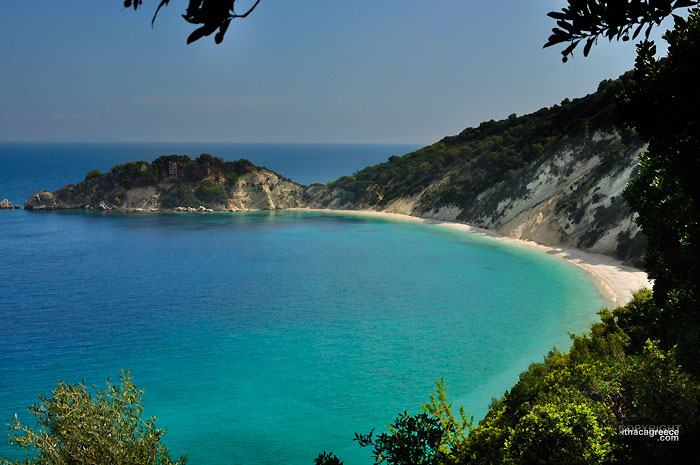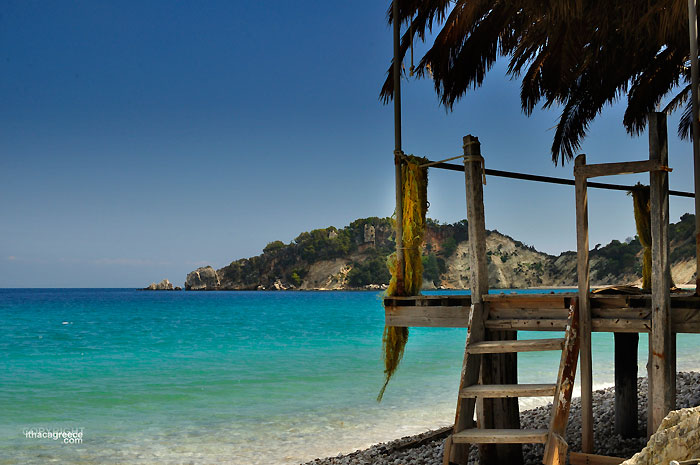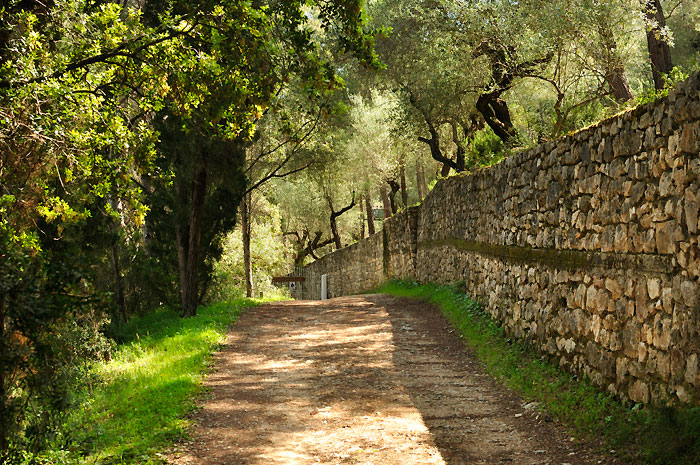 Above - Kioni bay has its first yachts come into the harbour for the season.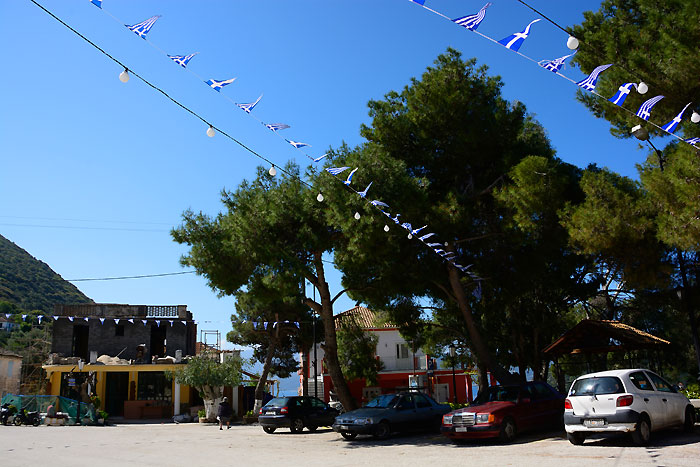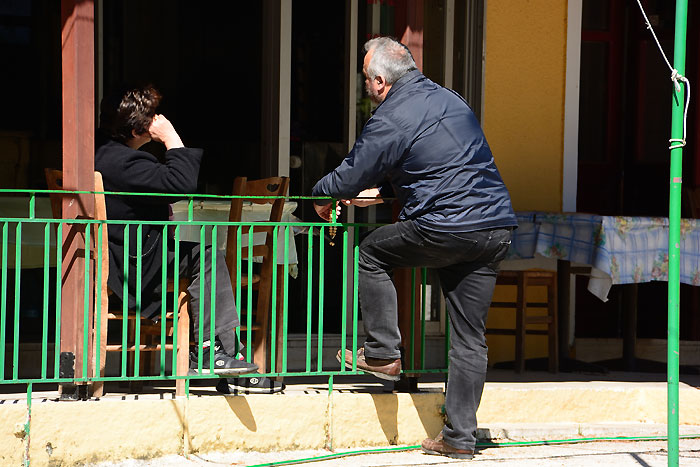 Sunday April 1st is also the season's opening for Rementzo Restaurant in Frikes. Dinner only to begin with. Yes, things are back on track for the season.
---
March 2018
Spring in Greece
Thursday 1st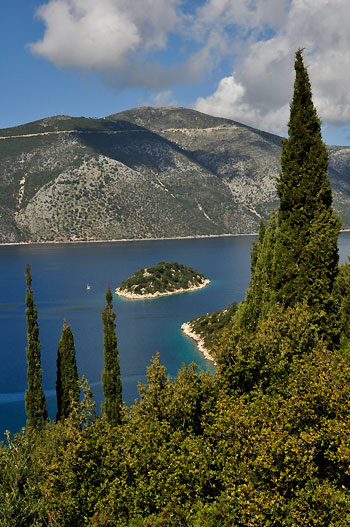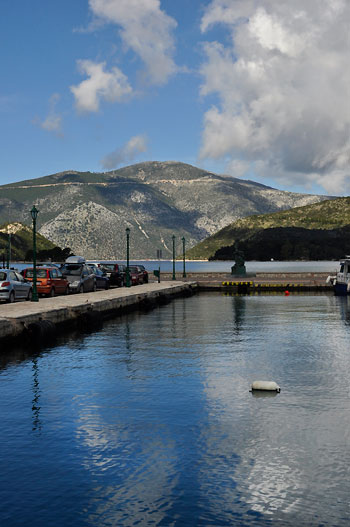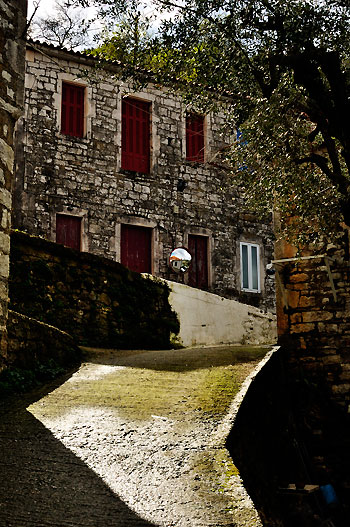 Monday 19th - The Ionian Pelagos Timetable has some special times for the Easter week, so if you're planning on travelling, best catch up on the changes if you're taking this particularly ferry. Check How To Get There
Tuesday 20th - Spring wild flowers begin to carpet the green, green grass of the hillsides and valleys of Ithaki.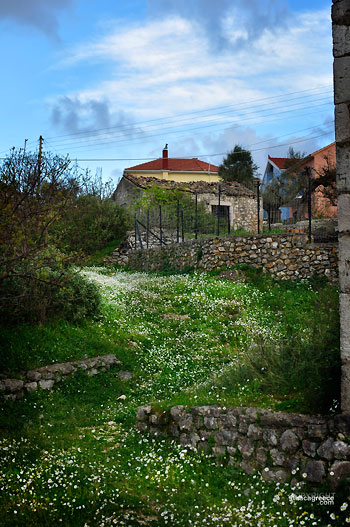 Friday 23rd - After a long day of winds blowing up sand and dust from the south, the dirt in the sky made a colourful dusk.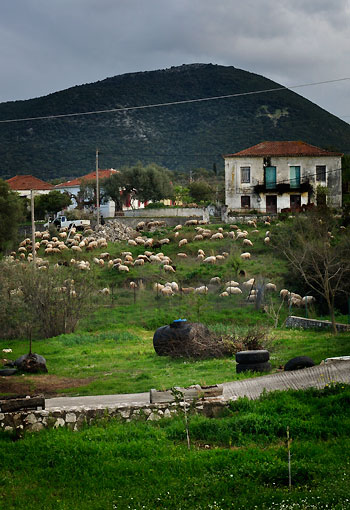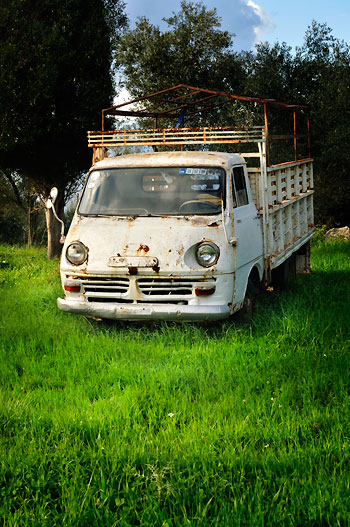 Sunday 25th - Rainy days.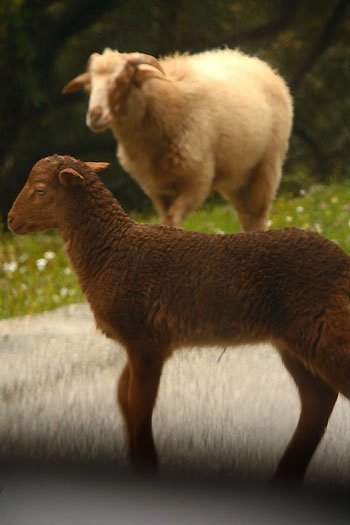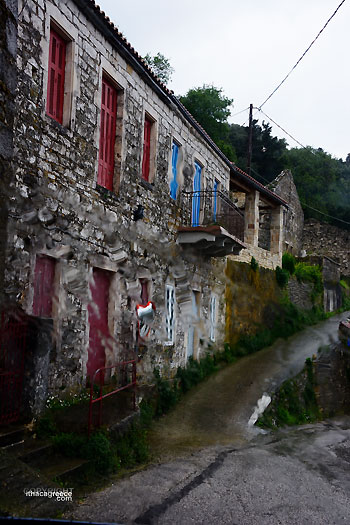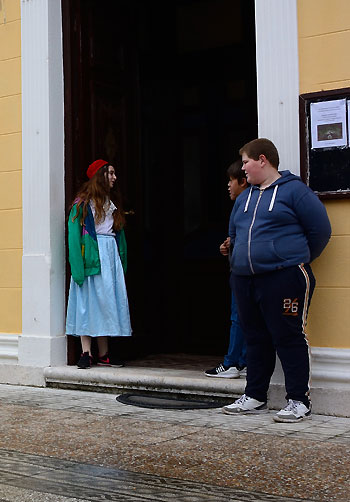 Thursday 29th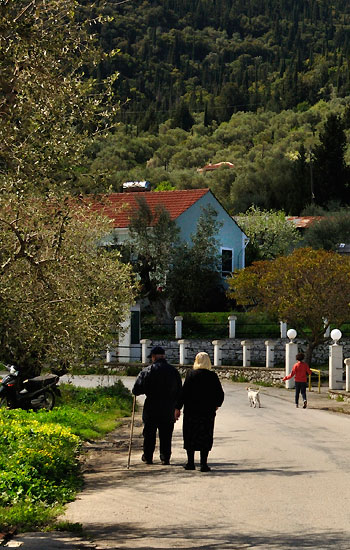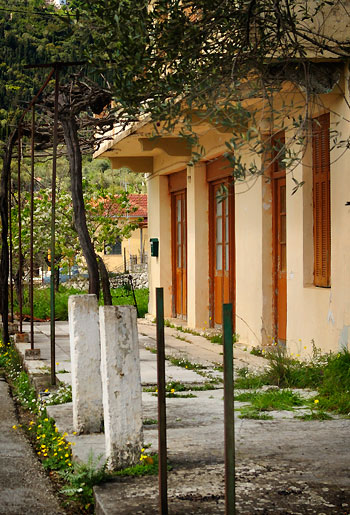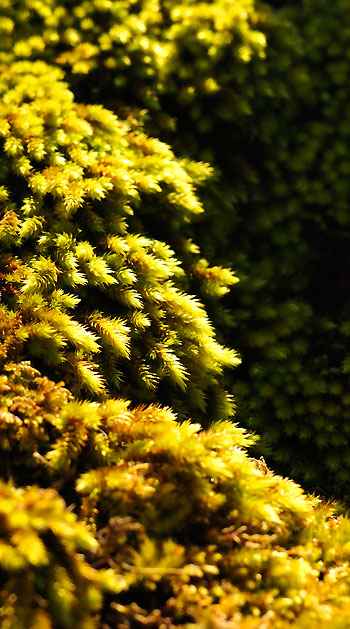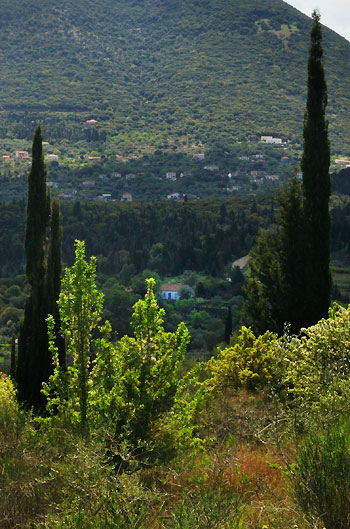 Saturday 31st - Below - Sotiros church in Stavros.