What's New On Ithaca Greece
October on Ithaca
Summer is almost over on Ithaca Greece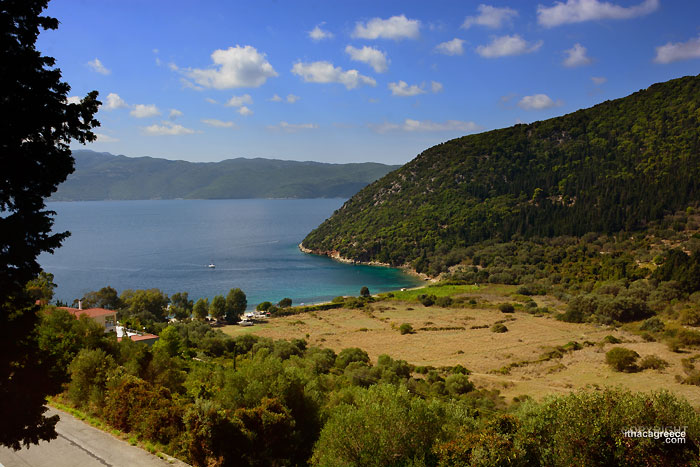 October 2016
Saturday 1st - The fine weather continues as we tick over into October.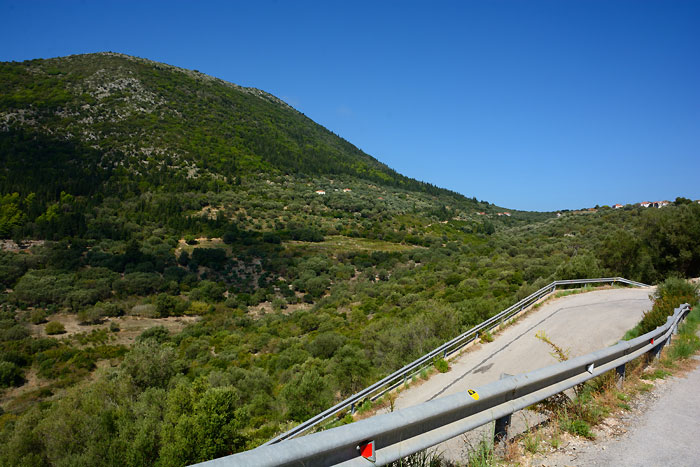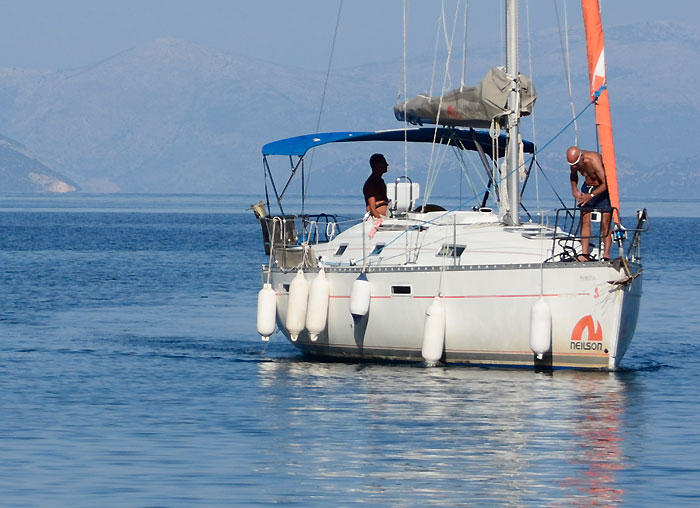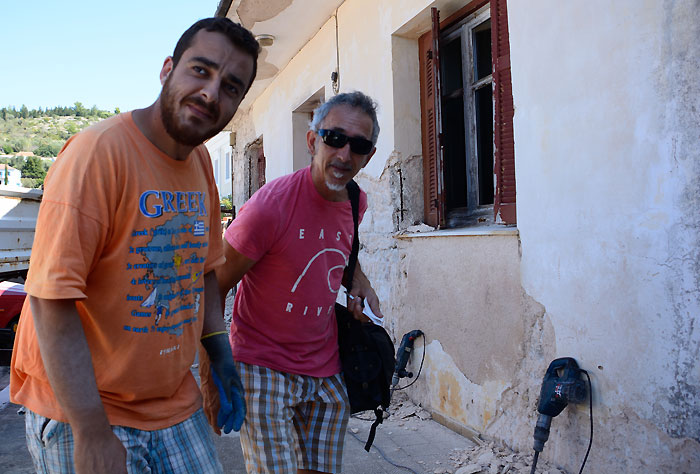 Wednesday 12th - It's been a week of weather change with lots of rain over the island. Yesterday there were long periods of sunshine and clearing skies, but by night time, the rain began to pour again. Temperatures are also quite a bit cooler. The predictions are for a cold winter this year. They may be right. It's definitely cooler than it was last year for this time of year.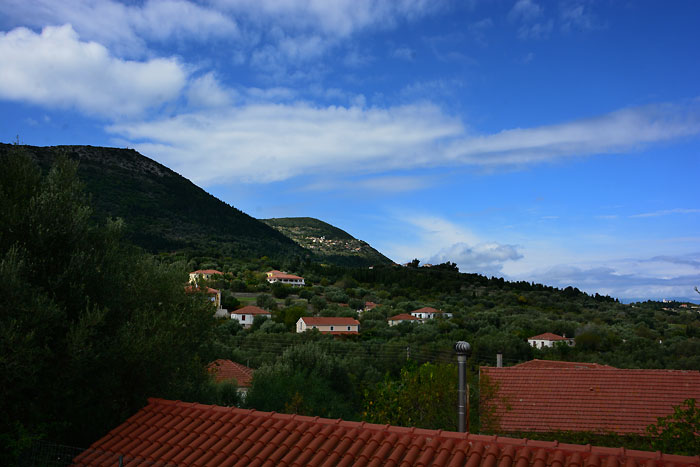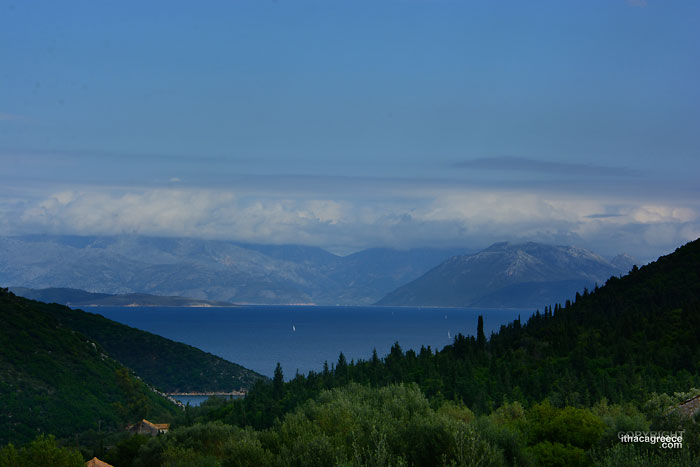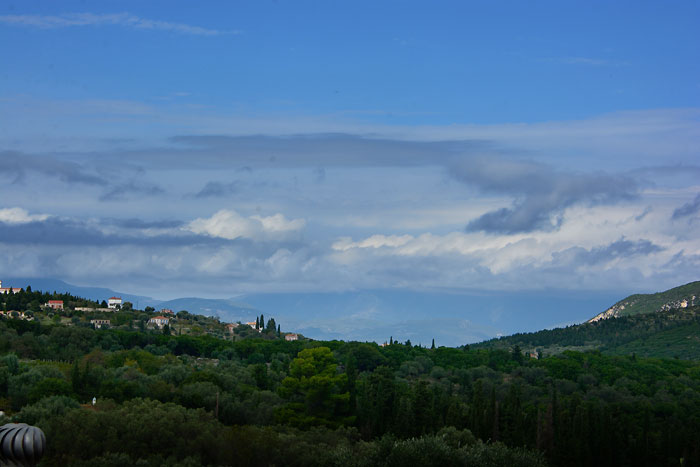 Friday 14th - The island is slowly beginning to go into hibernation with more and more restaurants closing up. Frikes still has Odysseas Restaurant opening for the evenings and Rementzo who was today still open for lunch and dinner, but that may change soon so if you want some lunch at Frikes, better hurry.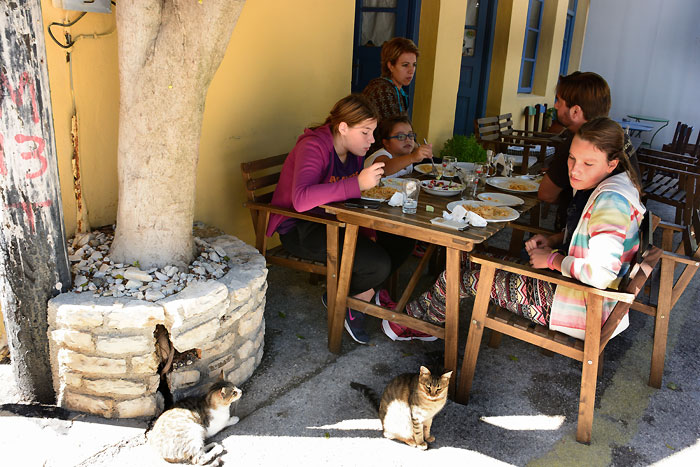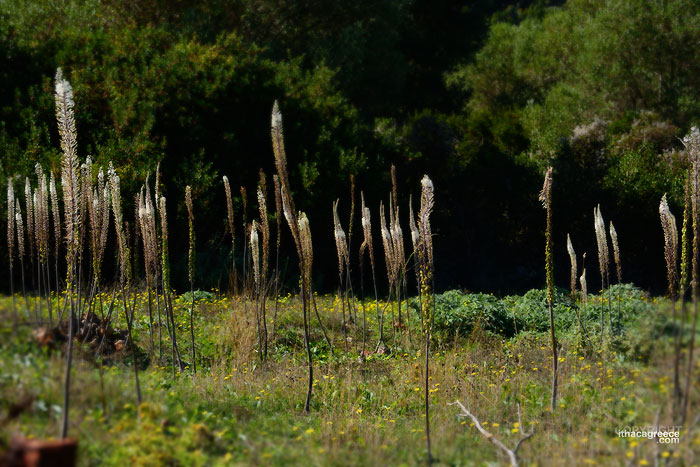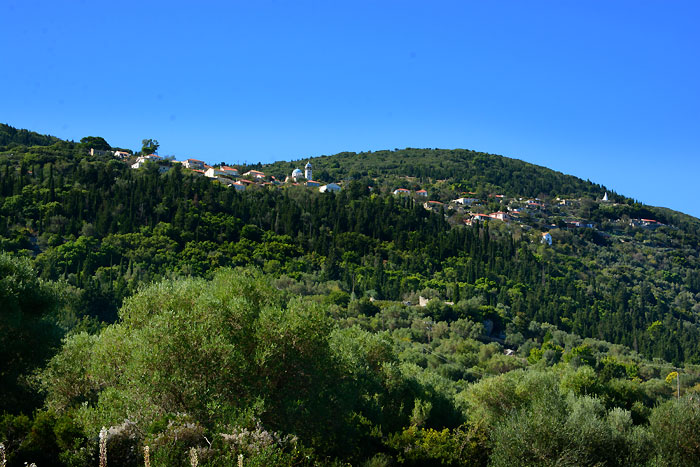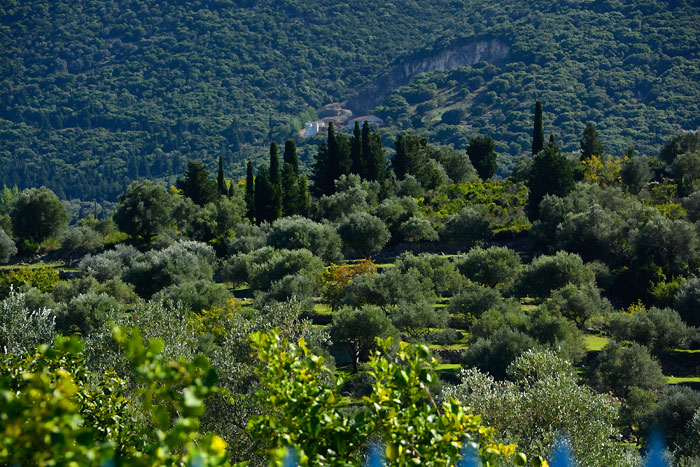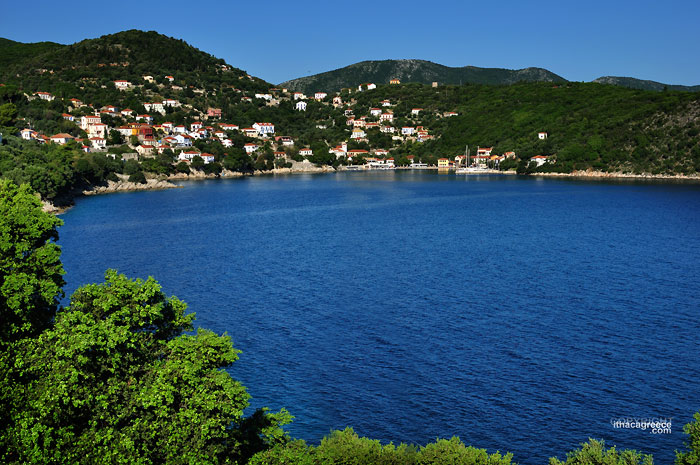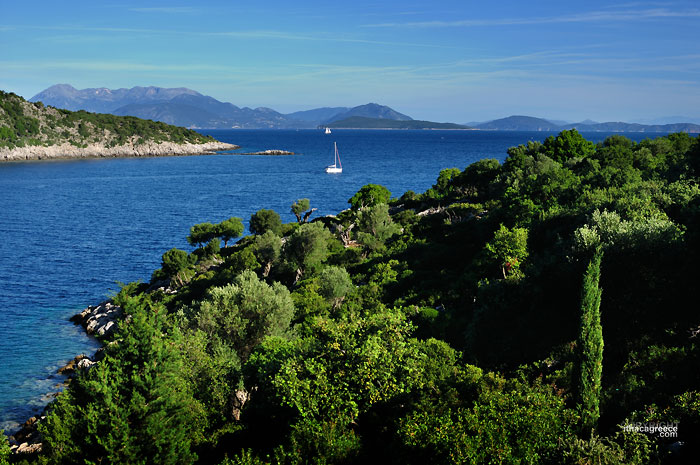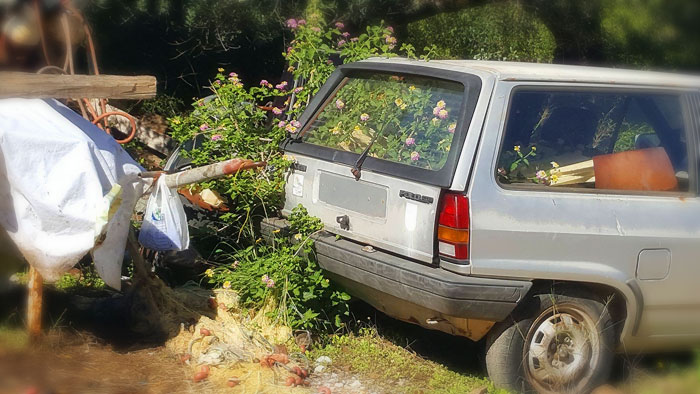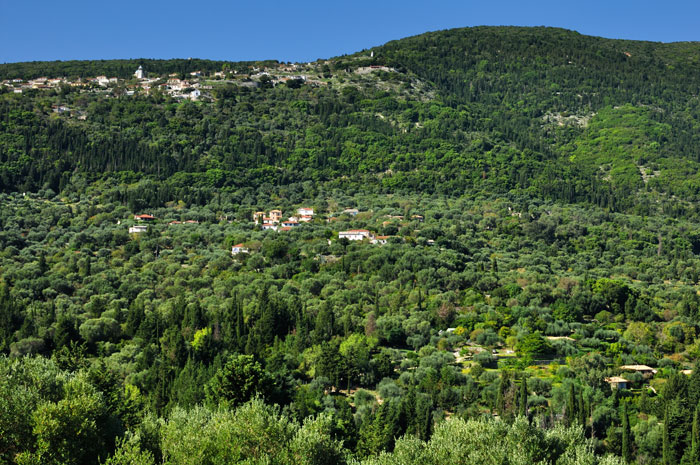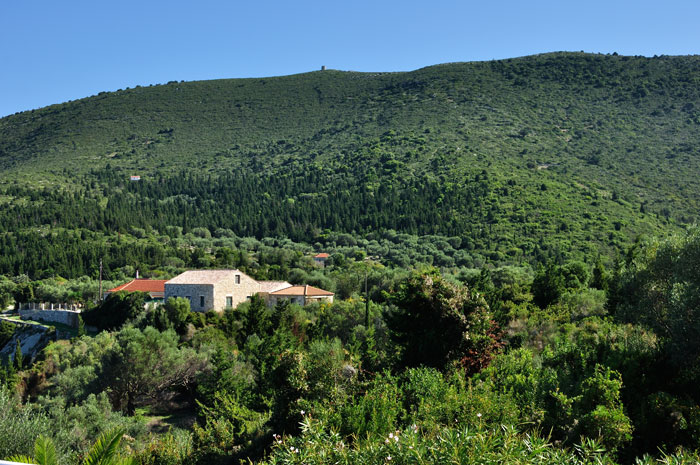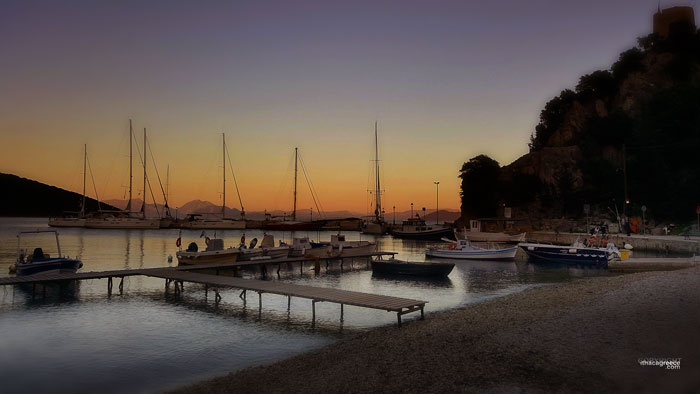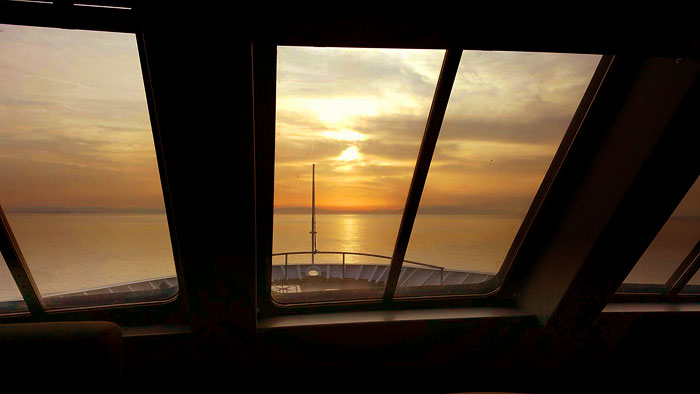 Above - The very stylish Fior di Levante ferry which takes us to Patras. We mightn't have the fast ferry anymore, but I personally like this one. Very new and clean and without any fumes.
Sunday 16th - Some gorgeous October days. Indian summer days. Apparently from next week the weather will turn wet again, so let's enjoy these sunny days while we can.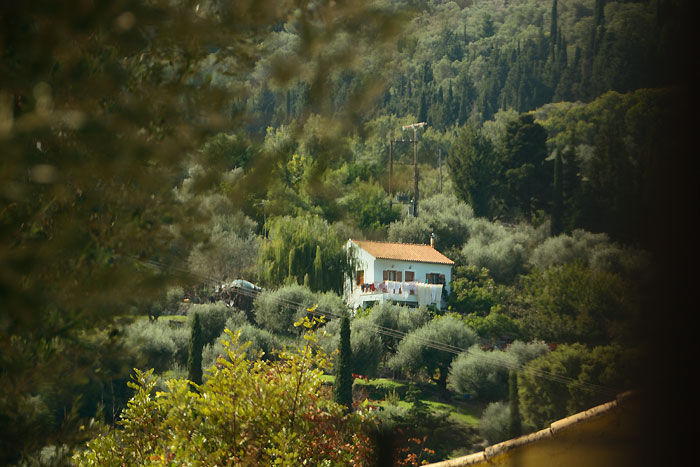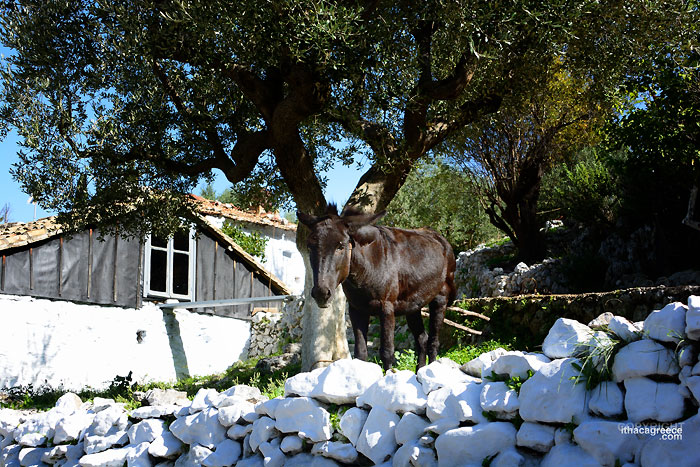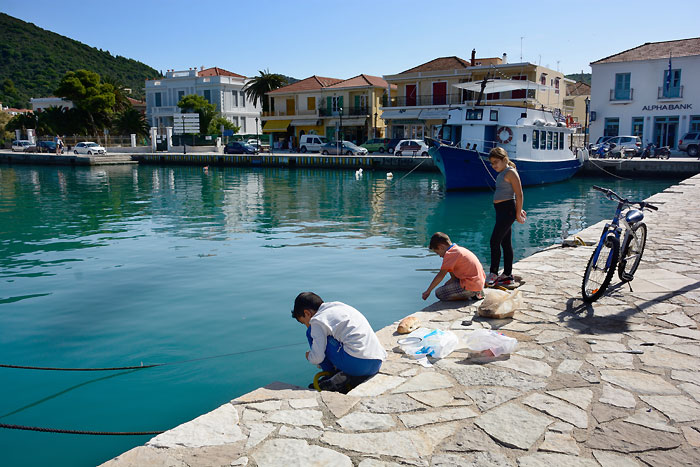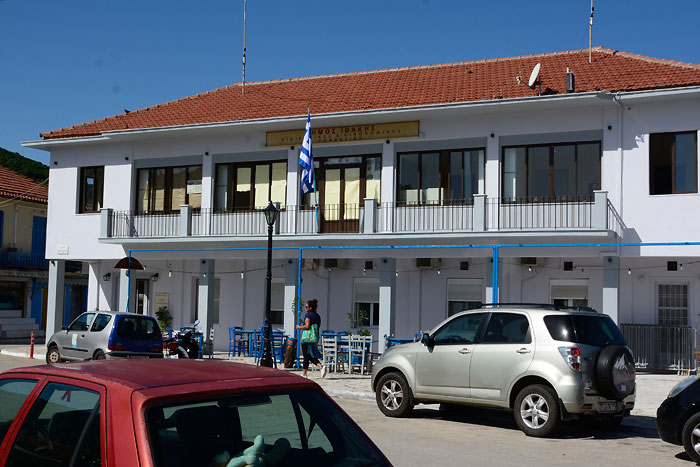 Above - The old Taxation Department building in Vathy has been renovated into one of the Council offices building.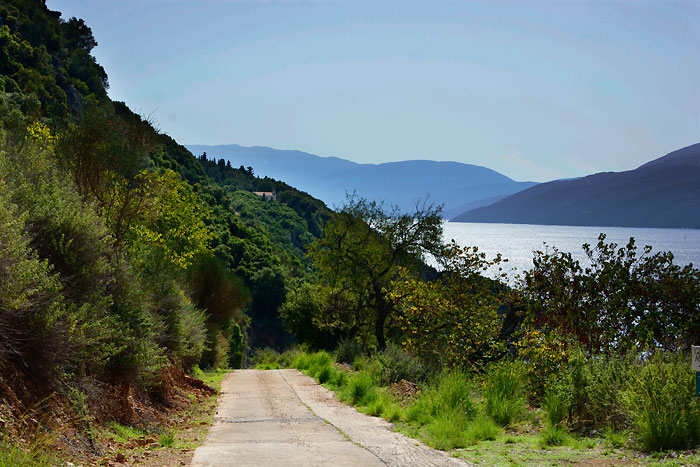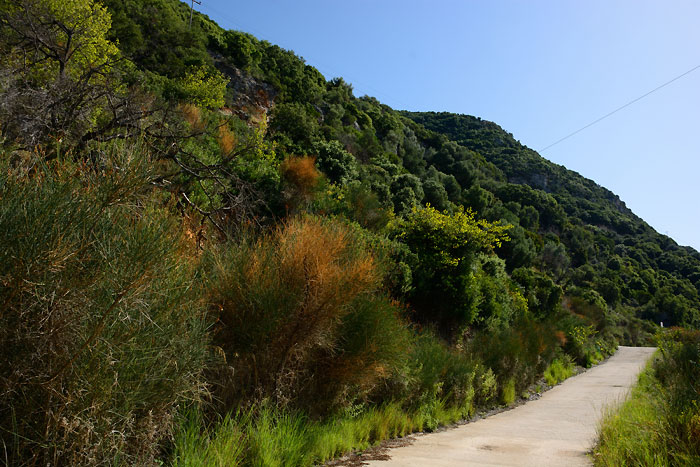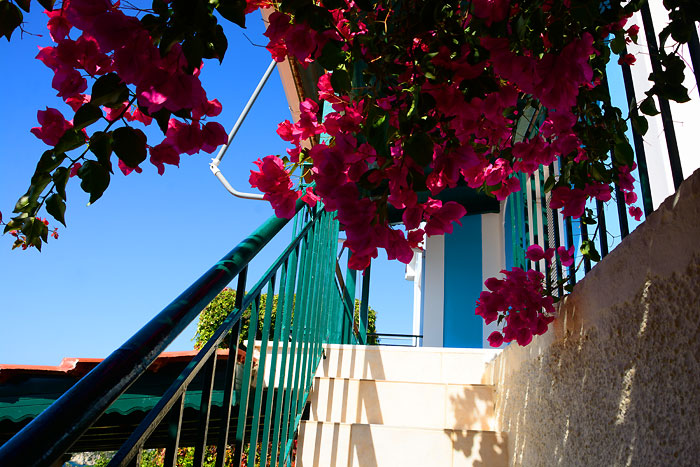 Wednesday 19th - The weather has been pretty magnificent for this time of year. Yes, we've had some rain, but we're still enjoying some brilliant sunshine and blue skies.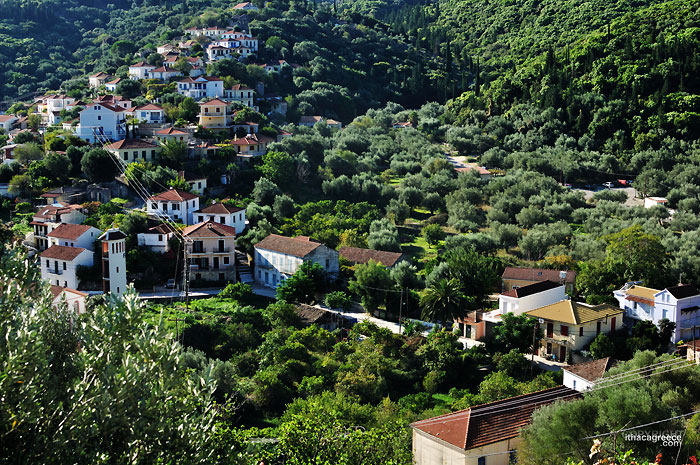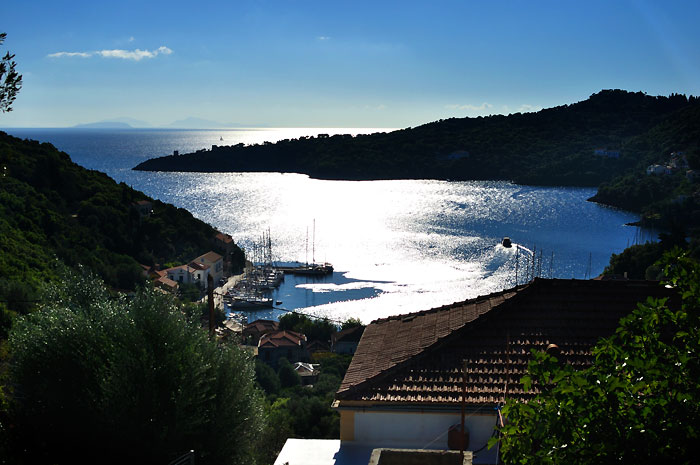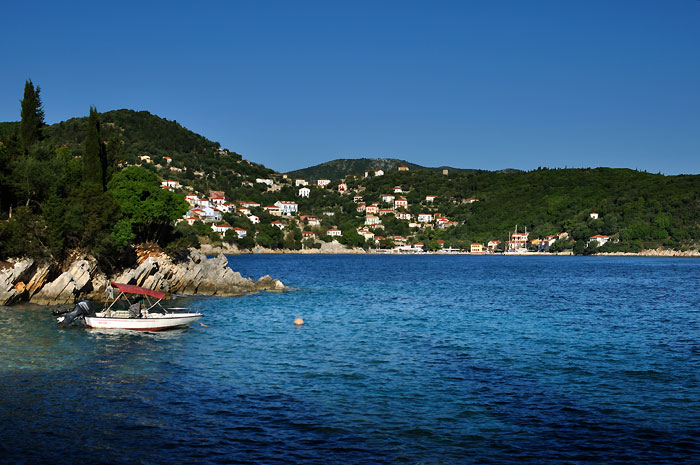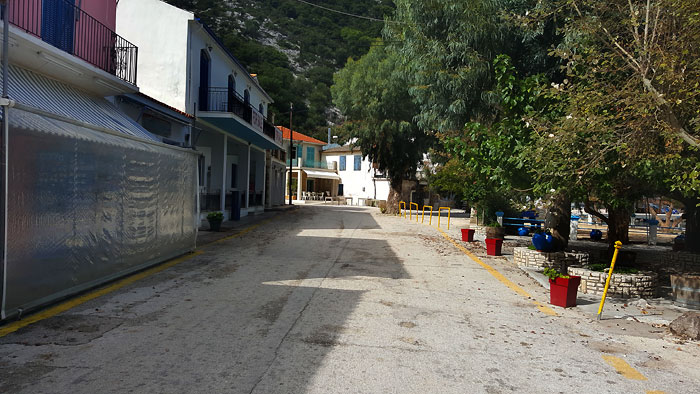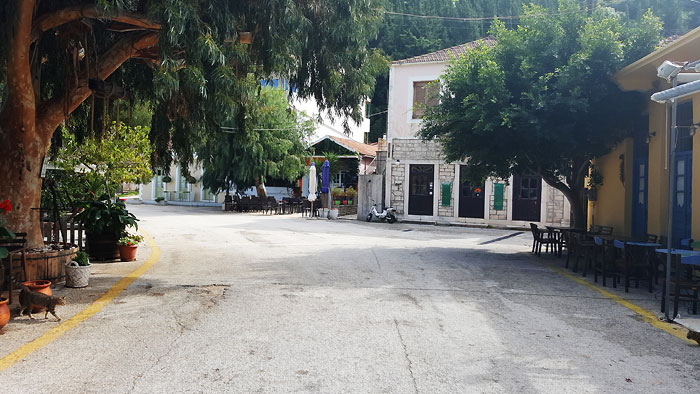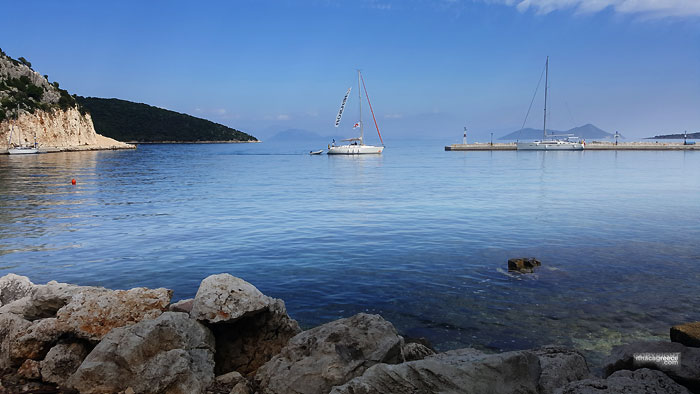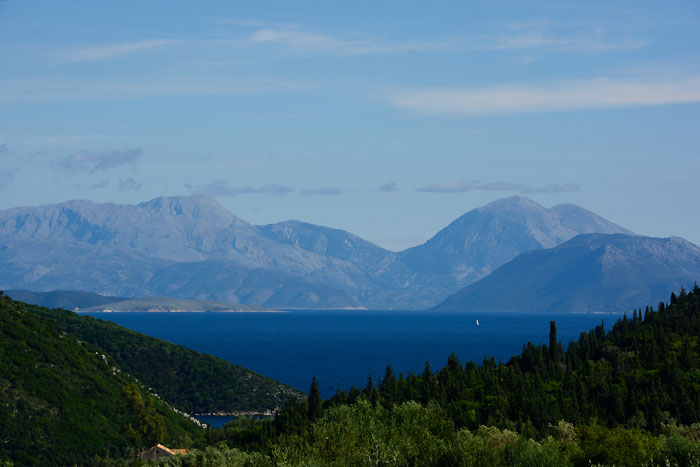 Thursday 20th - Autumn is fully upon us now.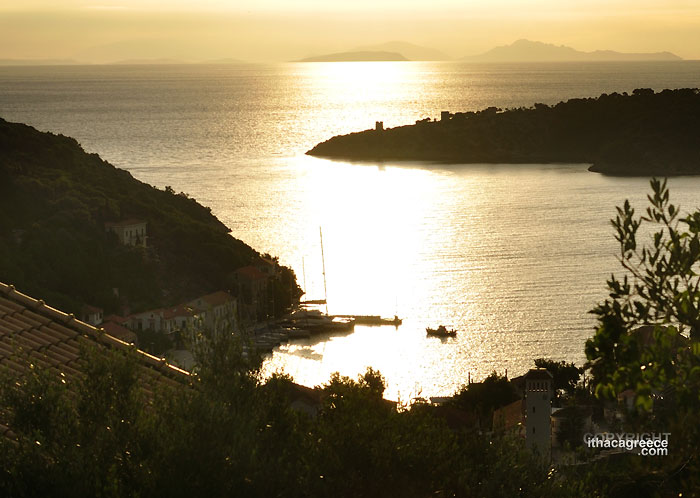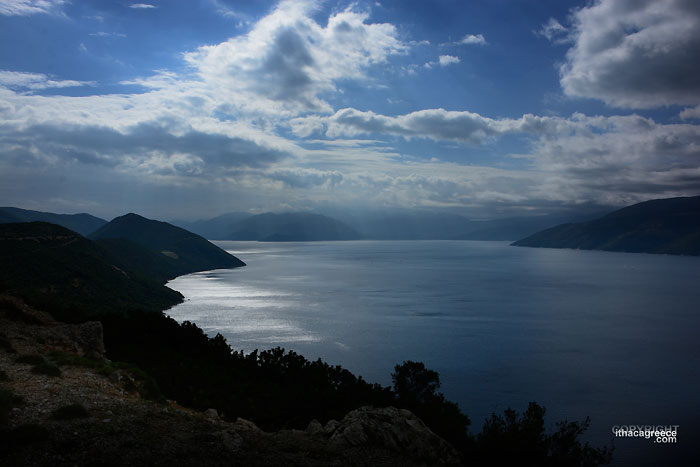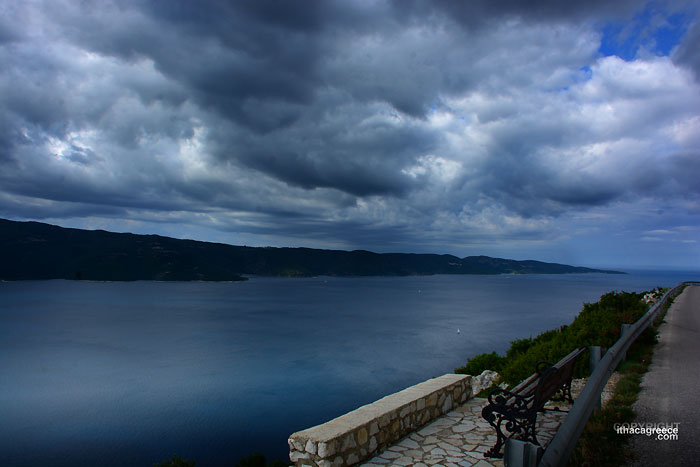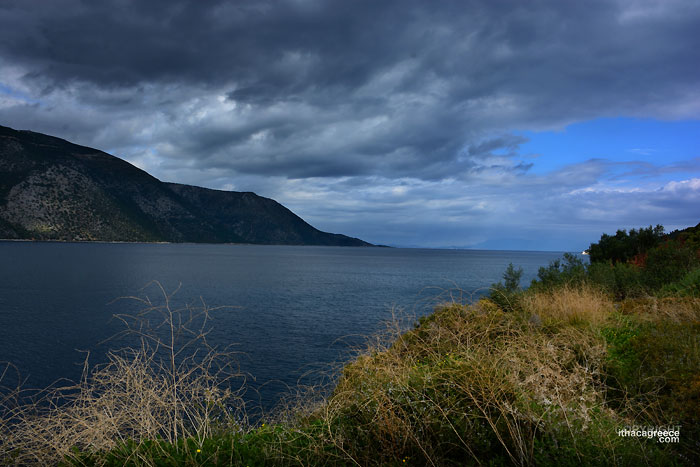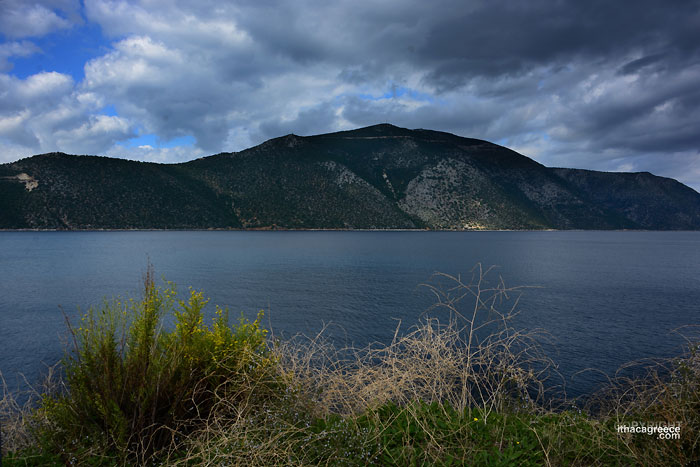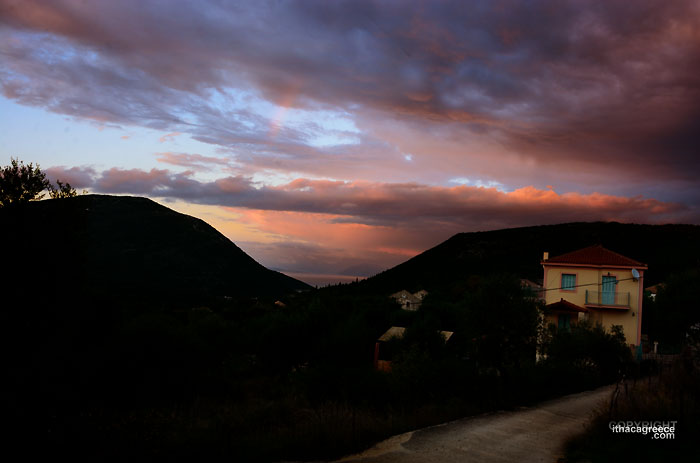 Sunday 23rd - It's been a wet and stormy few days. Here's hoping Autumn gives us a few more brilliantly sunny days before the winter months well and truly set in.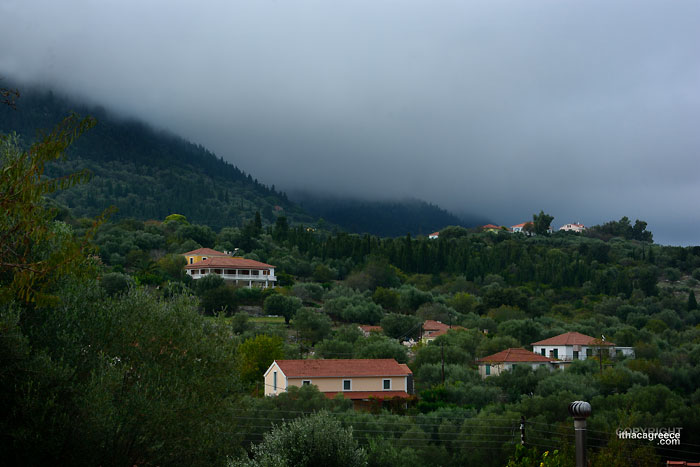 Monday 24th - The weather started to clear a little yesterday, but there are still some heavy clouds on the horizon. It's nearly olive picking season again on ithaca and then once that's over, the winter hibernation will begin.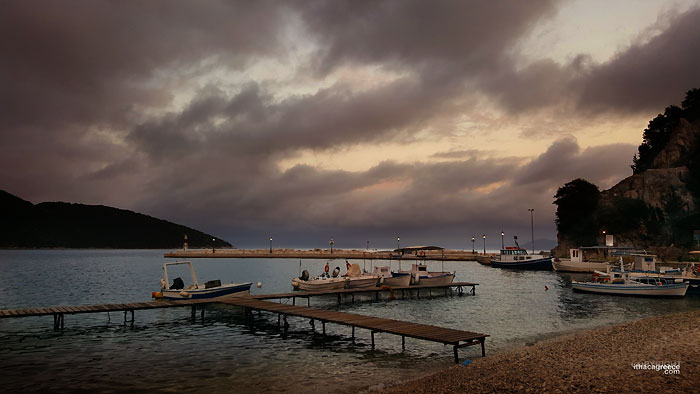 ---
October 2016
Autumn in the Ionian
Saturday 1st
No Sardine festival this year. A big disappointment. Apparently there was no money to put it on, but to me that could have been fixed with charging a small fee to go. We all would have been happy to pay 5 euros for this great festival. We mostly leave that much for a donation anyway. A really Big Big Shame.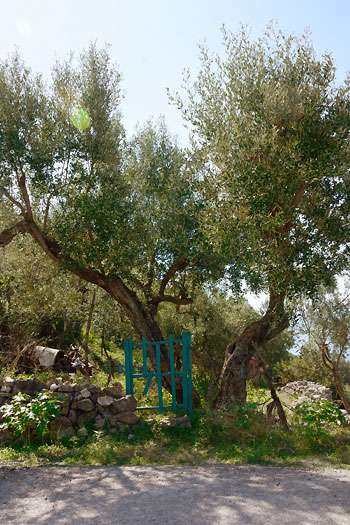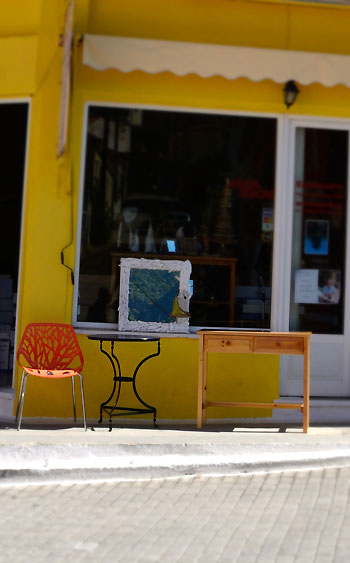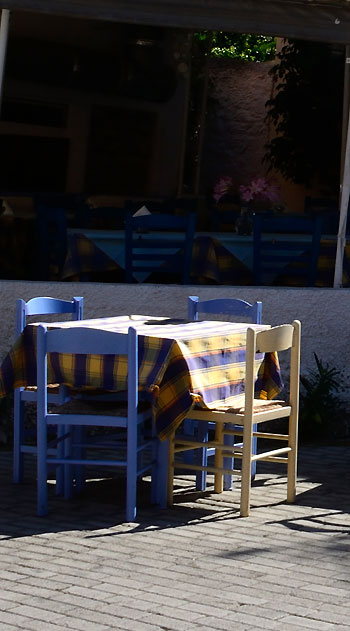 Wednesday 12th - Autumn has brought with it a week of rain for Ithaki.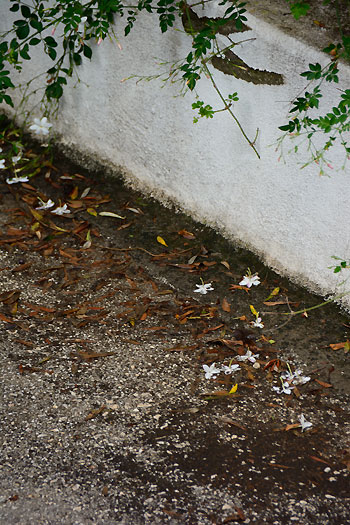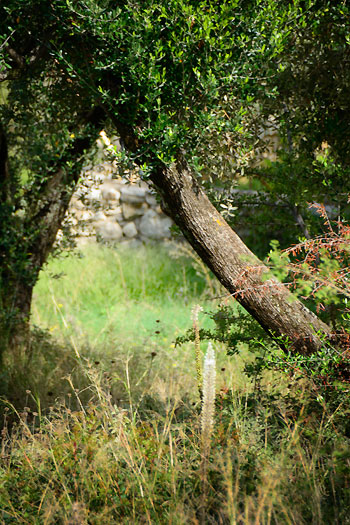 Friday 14th - Beautiful sunny days after some very grey, stormy and rainy days earlier in the week.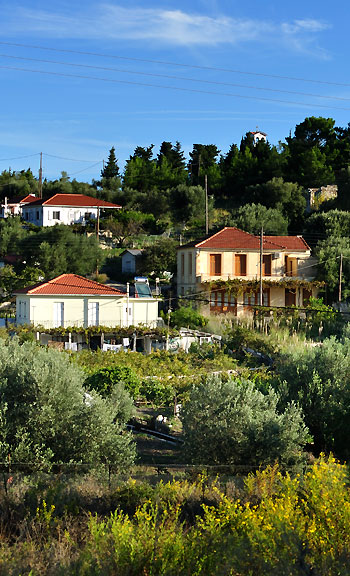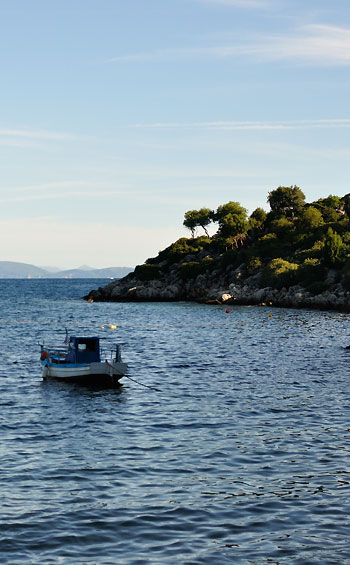 Above - Cemetery beach in Kioni near the windmills.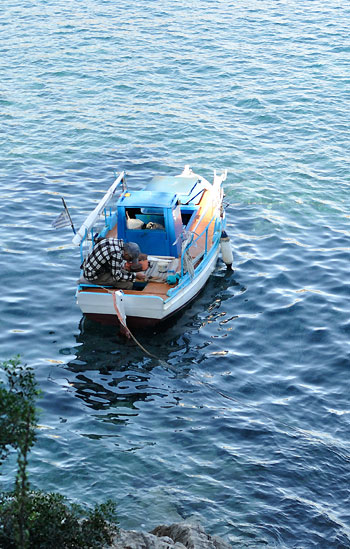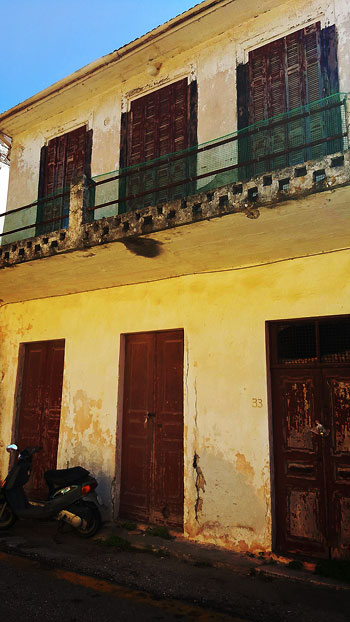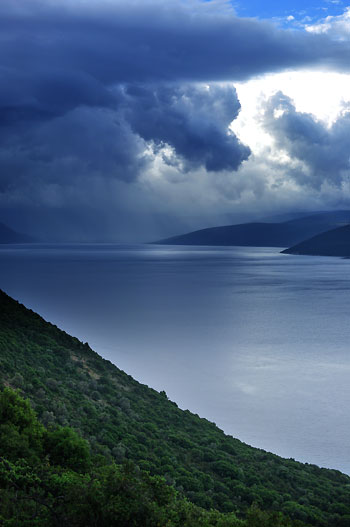 Above - A stormy Kefalonia strait earlier this week.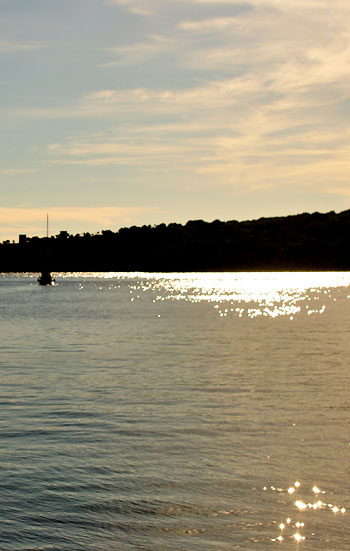 Sunday 16th - 24C is quite pleasant for October.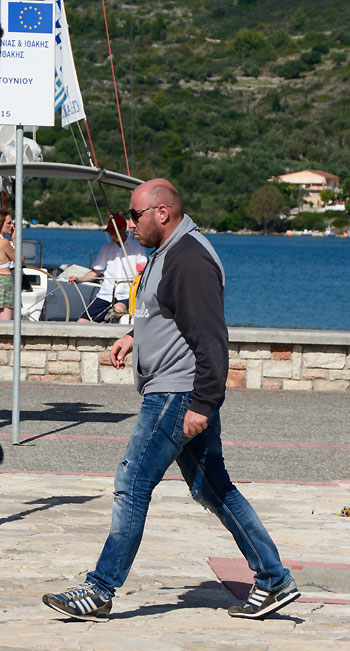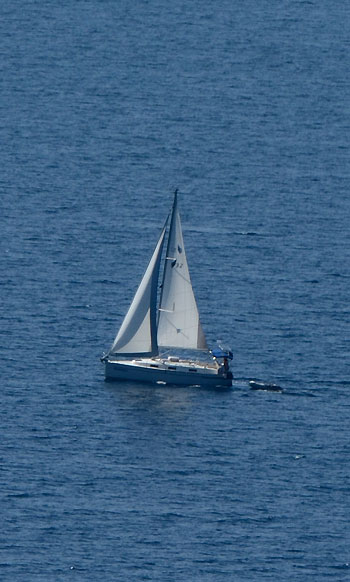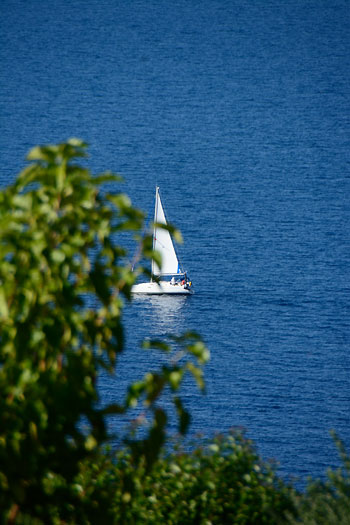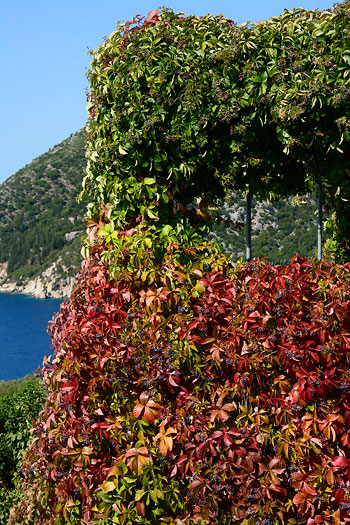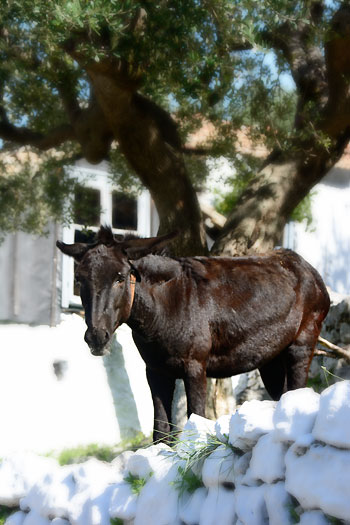 Wednesday 19th - Things have wound down quite significantly over the past couple of weeks. With the end of the season (officially) only a few away, the cooler weather, Ithaca begins to head toward hibernation.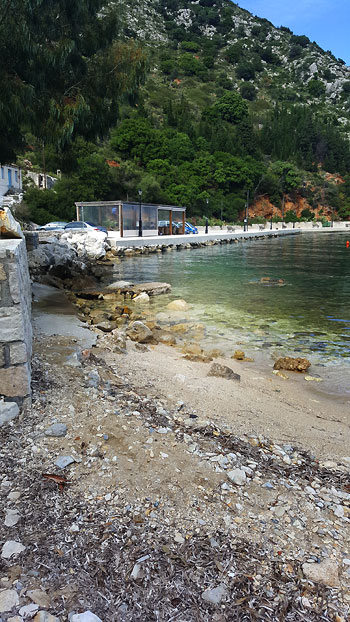 Despite winter looming, Dodonis in Frikes will still have its doors open until around mid November.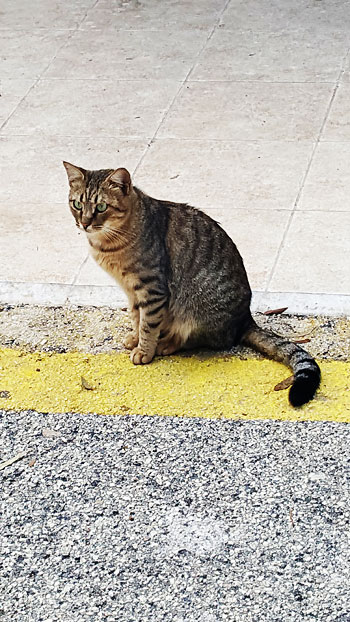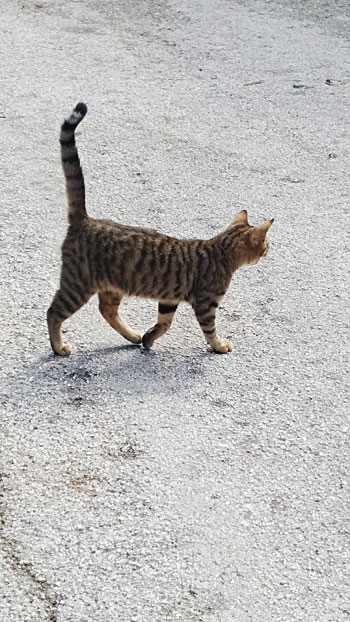 Thursday 20th - Last night it began to rain again and was getting a little chilly too as the sun went down.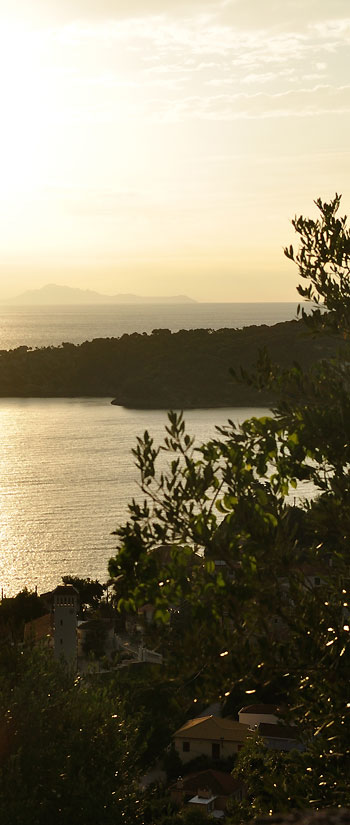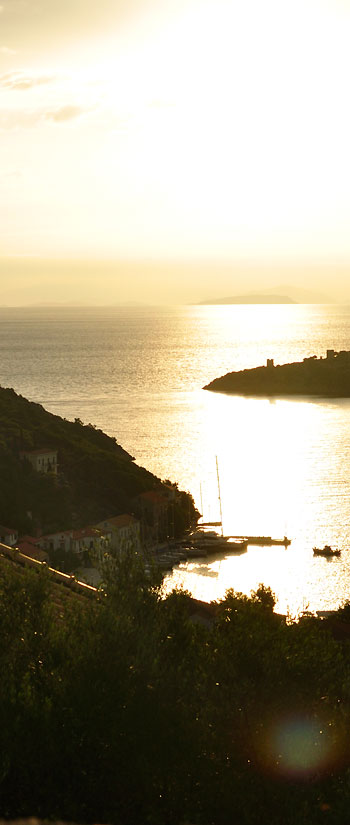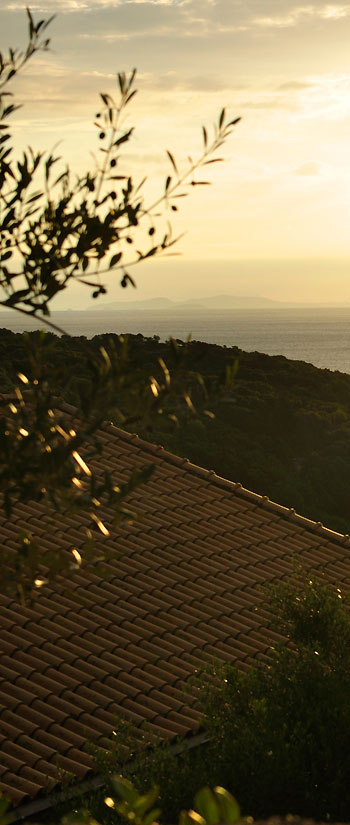 Oxi Day is nearly upon us again (28th October). It's when Metaxas said no to Mussolini to occupy strategic areas of Greece. This year Greece will commemorate the 76th anniversary of that fateful day.
Monday 24th - Frikes and Kioni have all but closed. In Frikes, Dodonis is open until mid November or thereabouts, and Rementzo Restaurant is open until the end of October. Fiorendino Bar is also open during the evenings or when there are yachts in. Of course, Kiki's mini market is open the usual hours too. In Kioni the mini market is also open each day, morning and afternoons.