What's New On Ithaca Greece
January on Ithaca
Winter on Ithaca Greece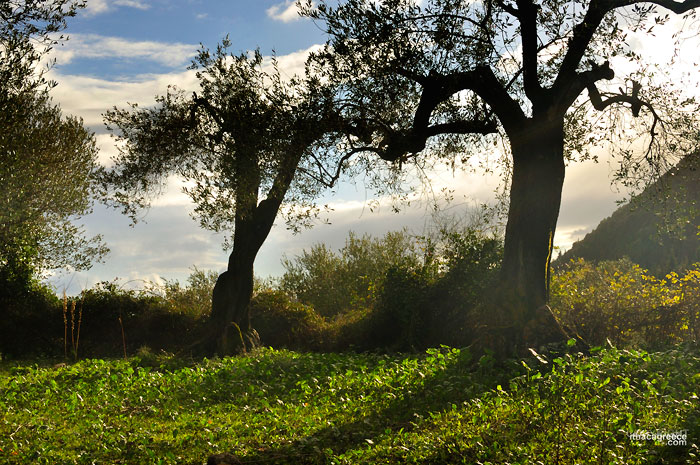 January 2017
Monday 1st - Another bad flu has taken down much of the island as we head into 2018, including me, so here are a flux of photographs over the past week.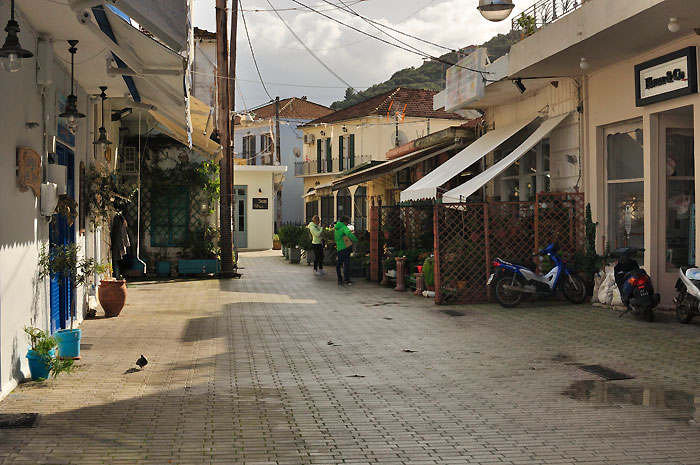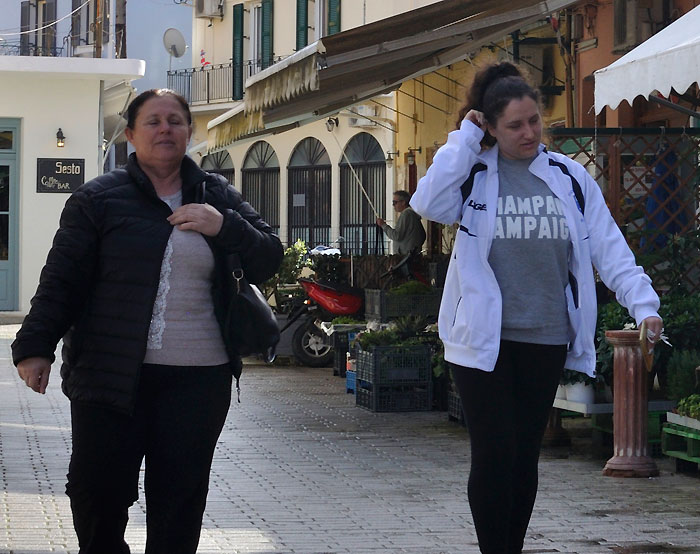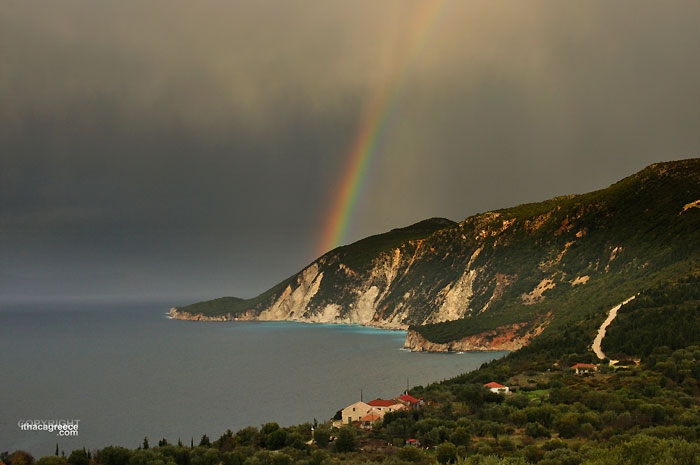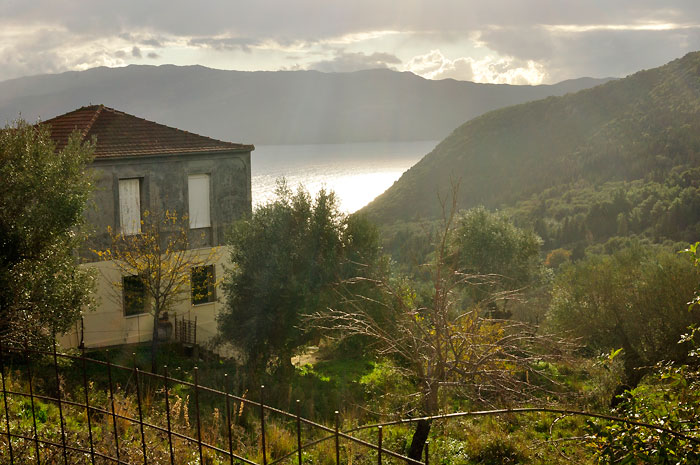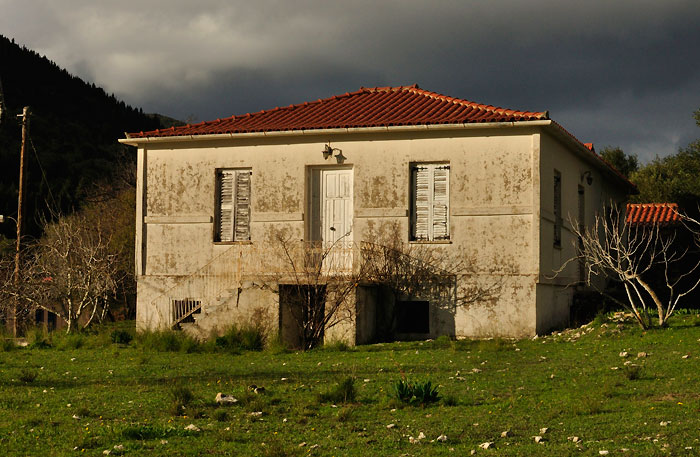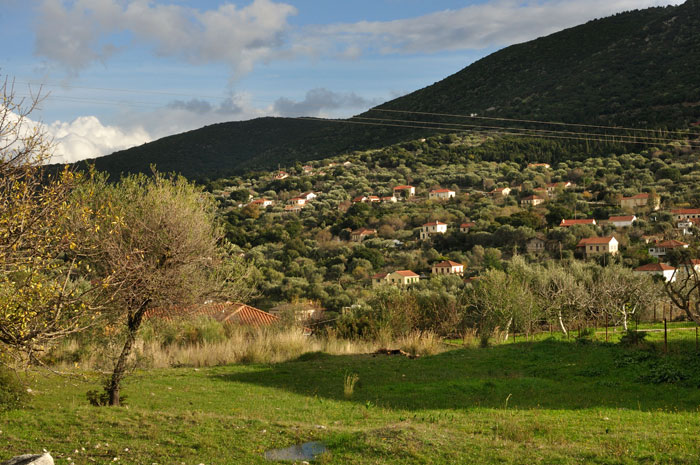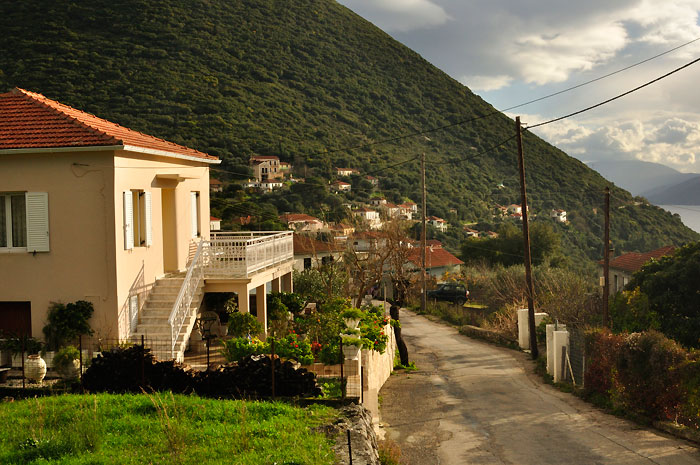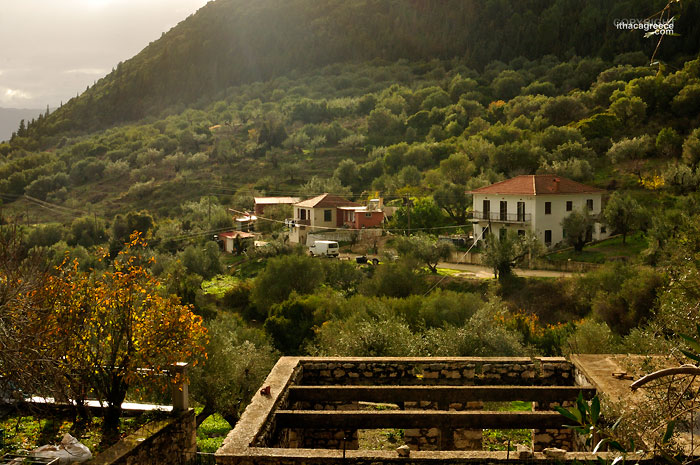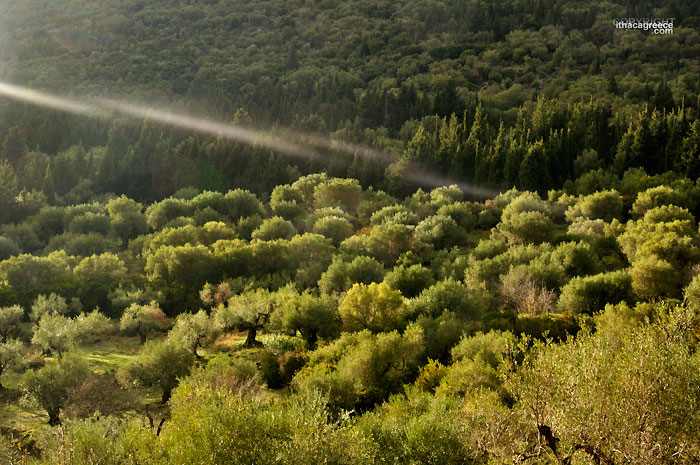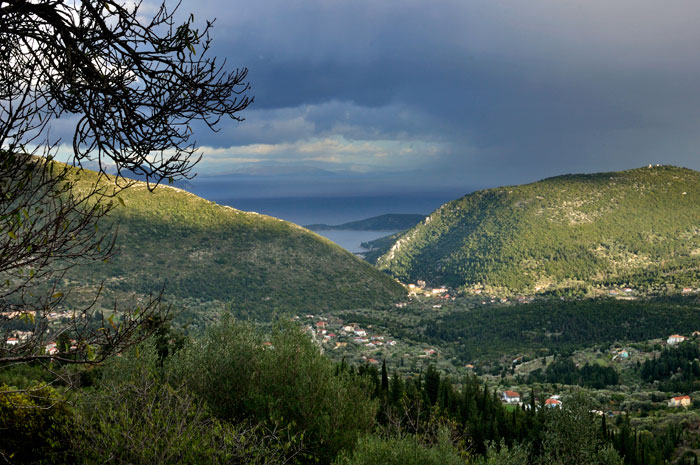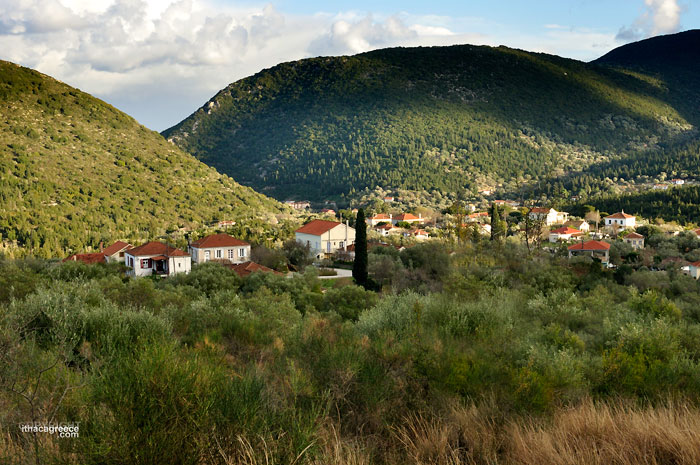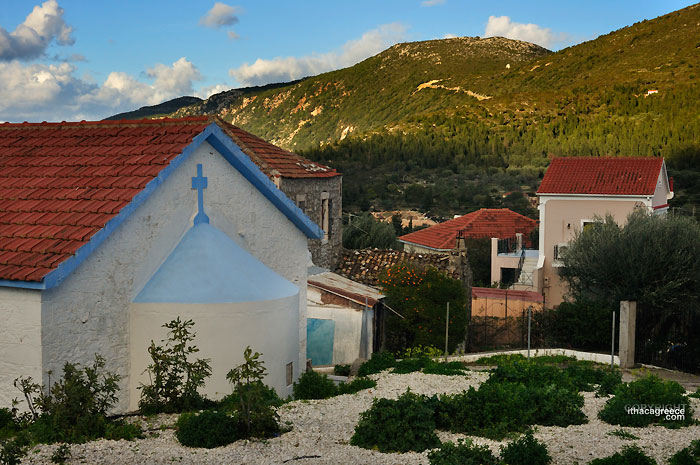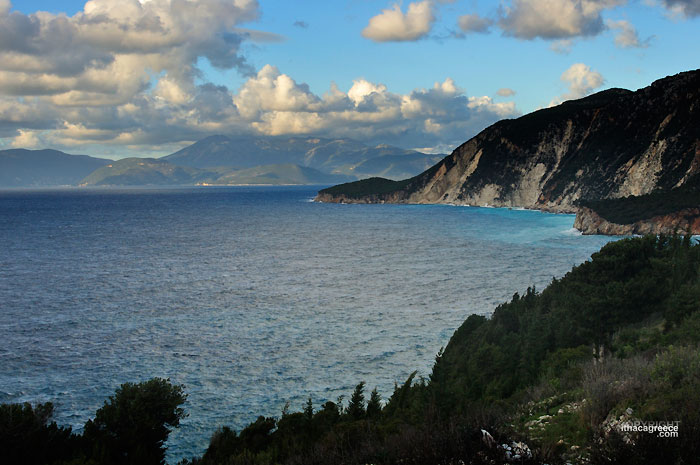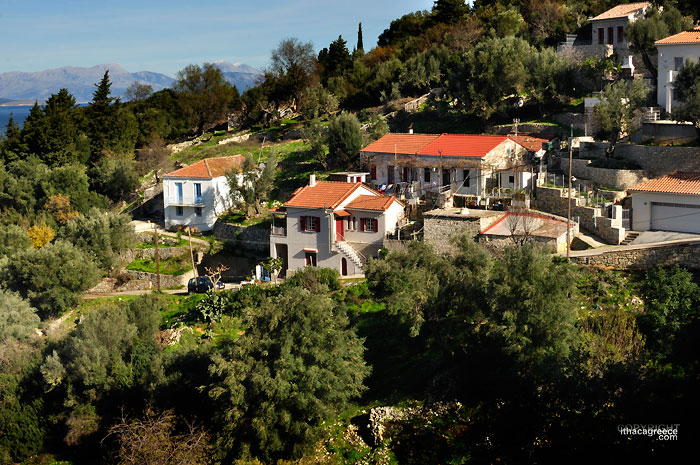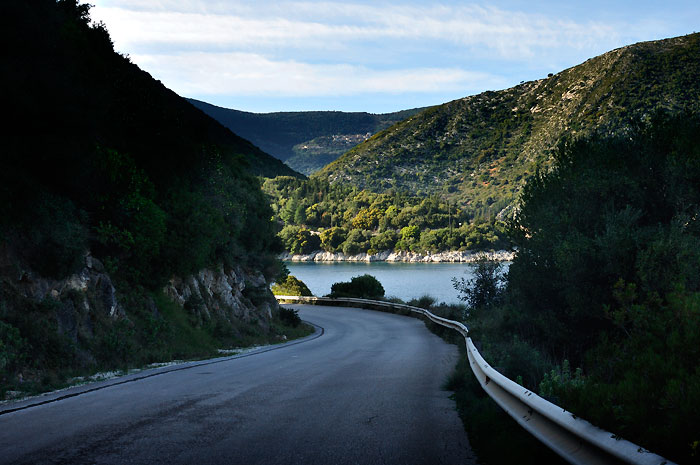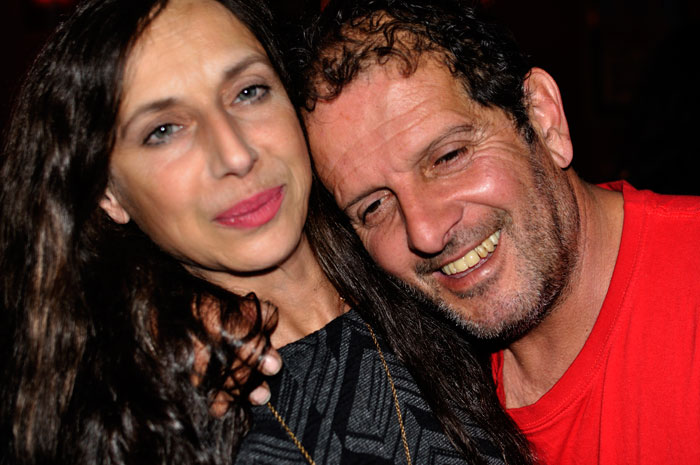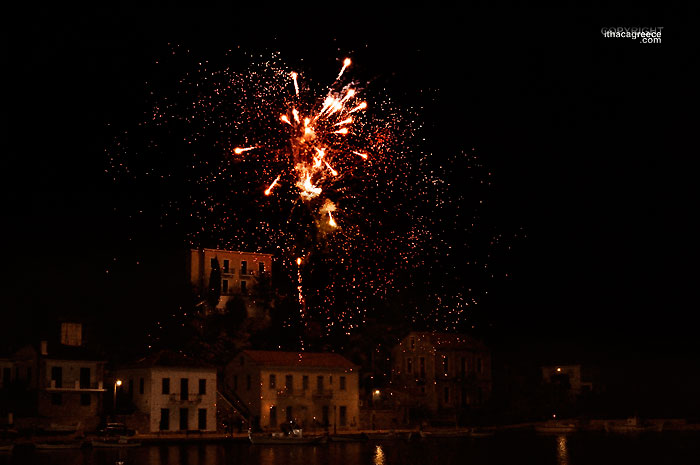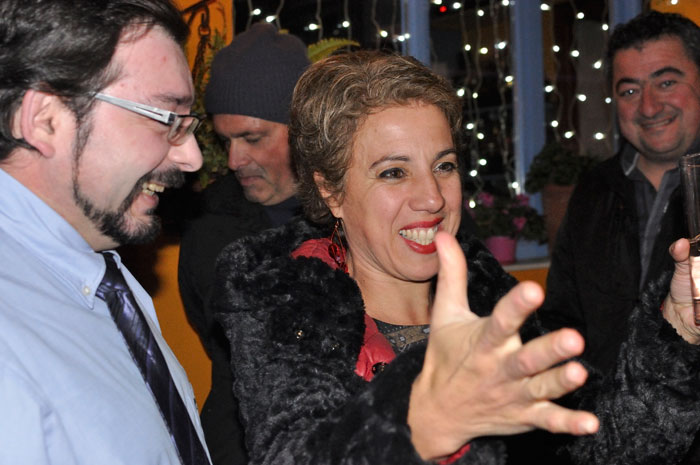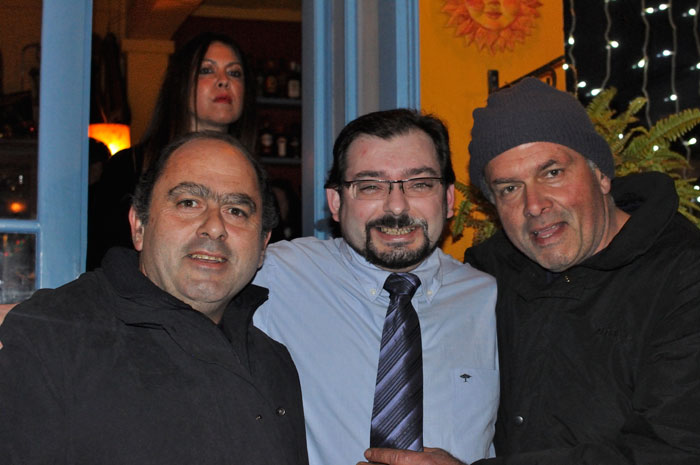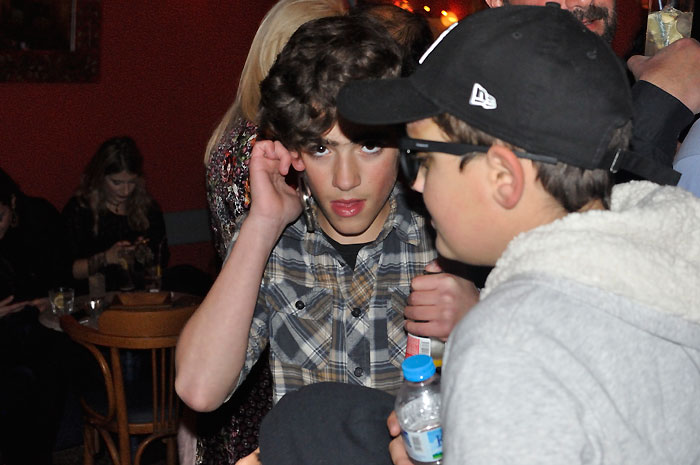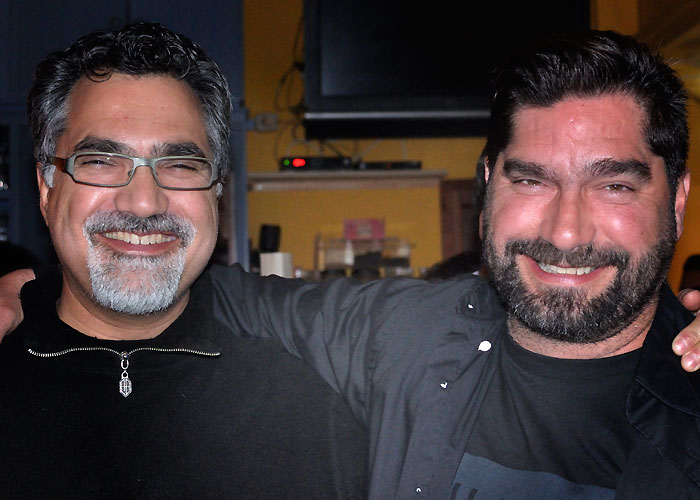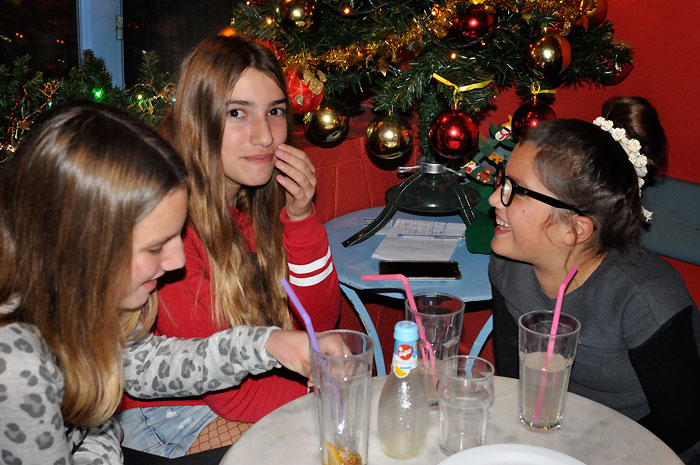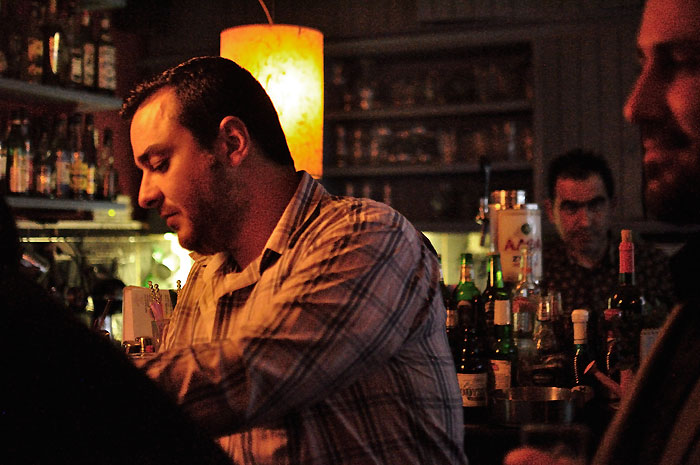 Above - New Year's Eve at Spavento Bar in Kioni.
Friday 5th - We've had some equal doses of wild and mild weather this past week. Beautiful blue skies and sunshine amidst some very strong winds, strong enough to stop the ferry schedules.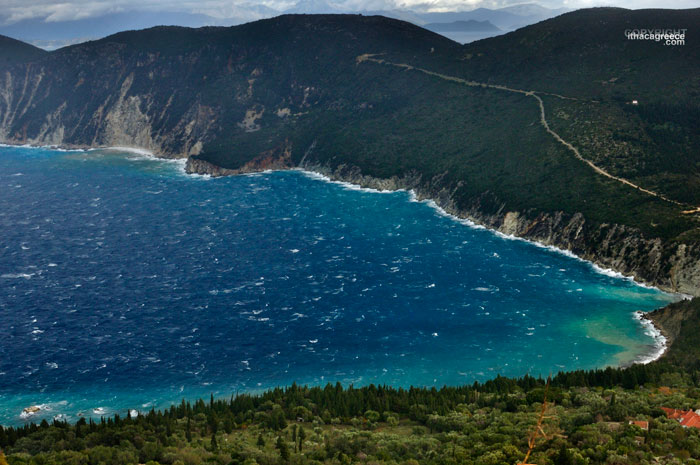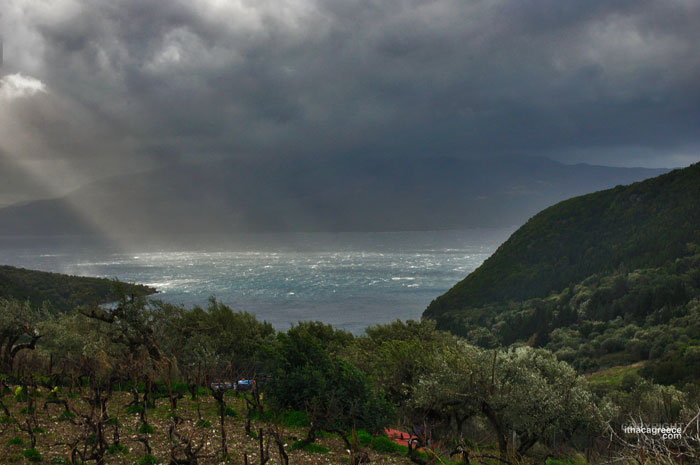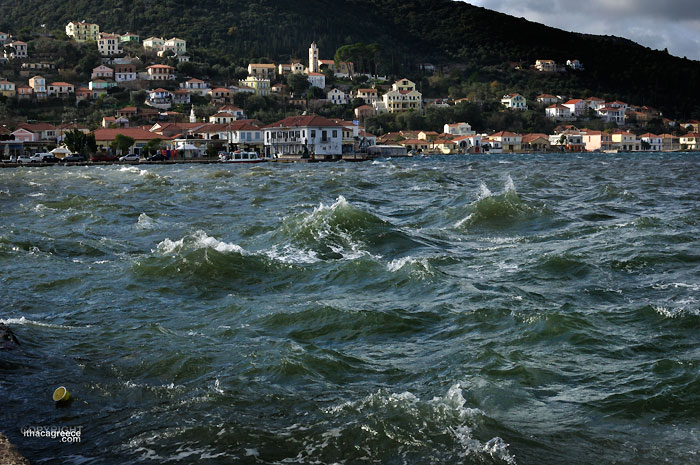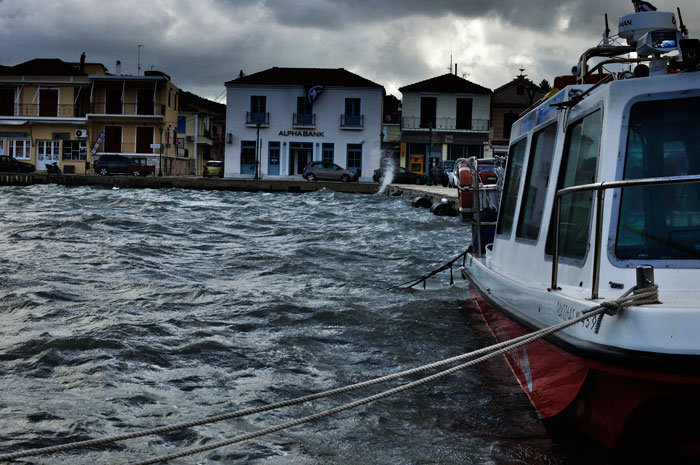 Saturday 6th - Below - Epiphany celebrations today with young men diving into the waters around the island to retrieve the cross which blesses the waters. Click Here or on photo below for more pics.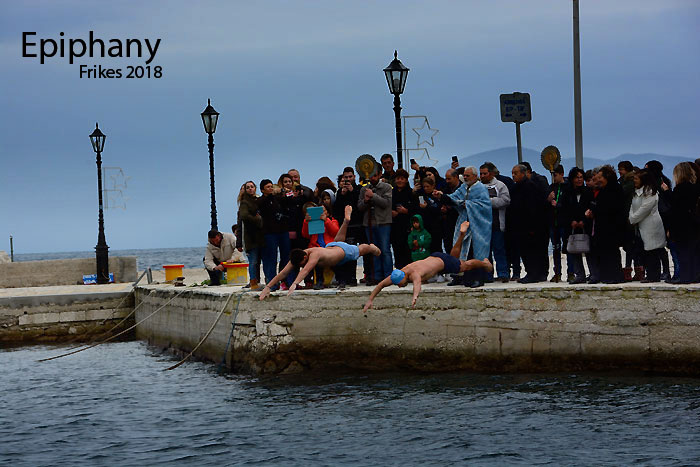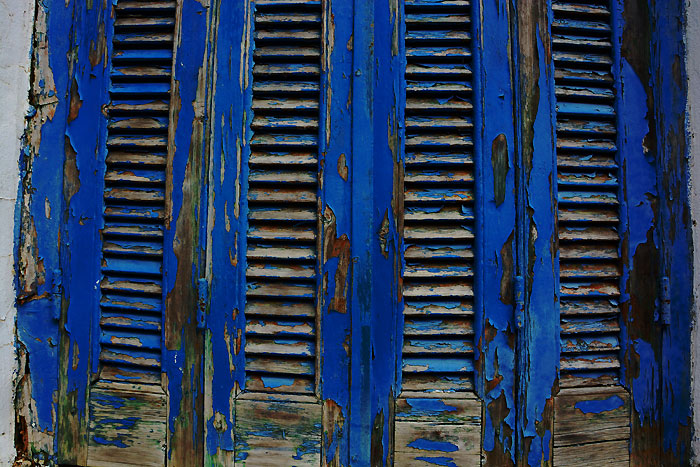 Monday 8th - Late yesterday, the sun started to come out again, so here's hoping for some sunnier days ahead. It's been quite grey so far this winter.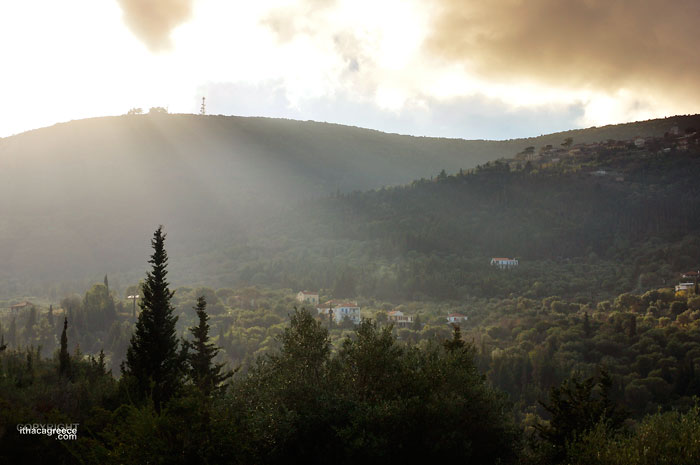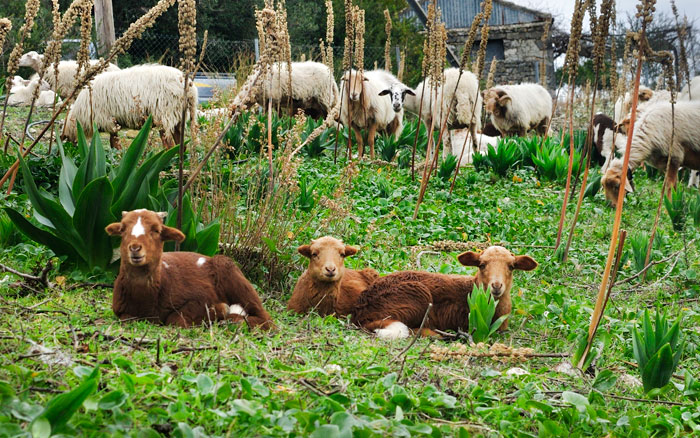 Below - On Saturday the Council had it's New Year's Pie cutting ceremony.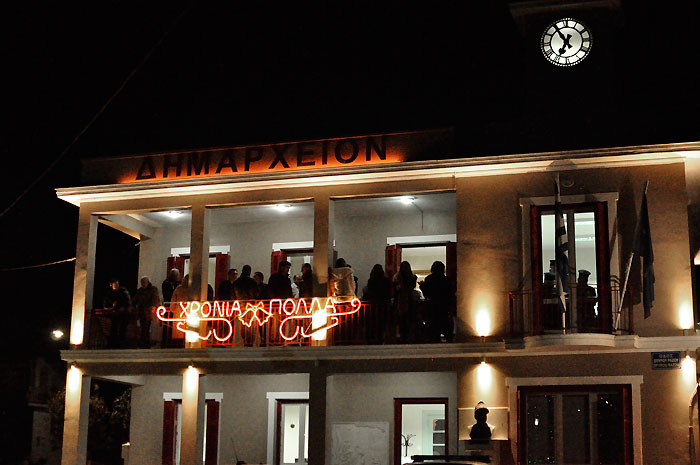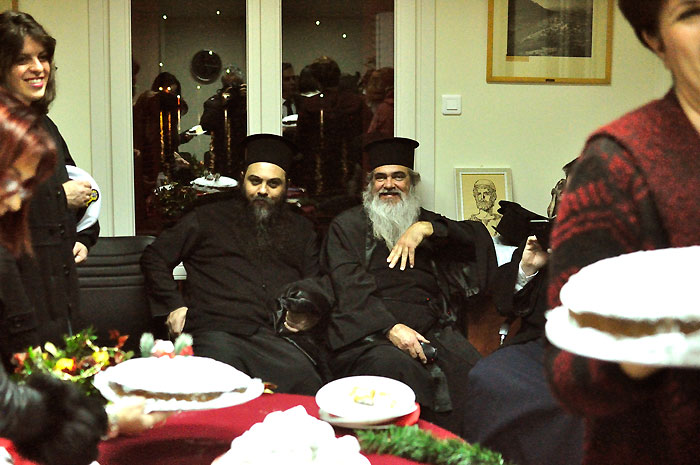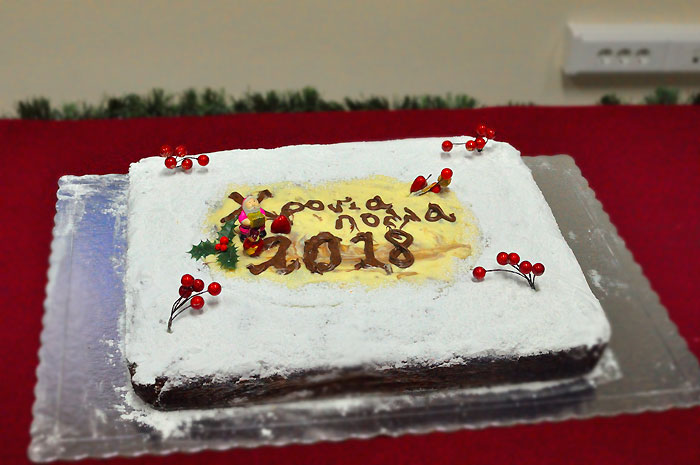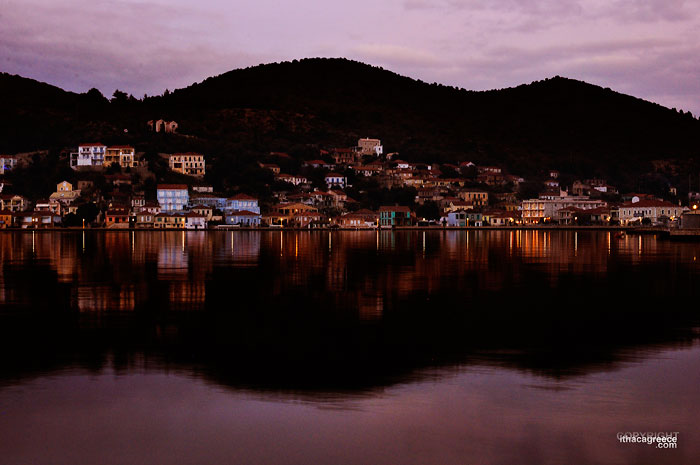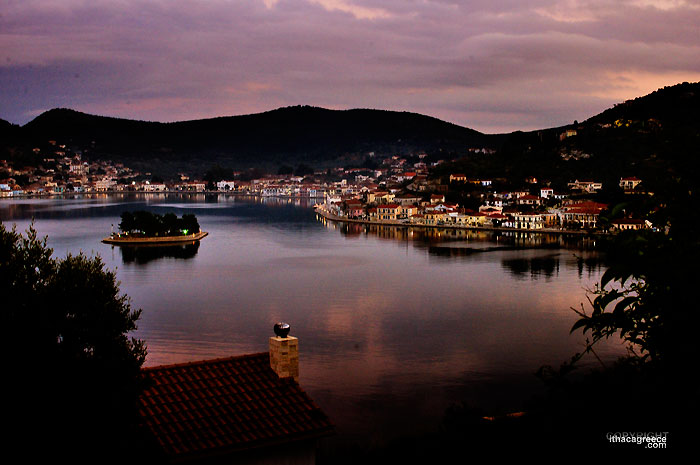 Thursday 11th - Dirty skies during the day and brilliantly colourful skies at dusk.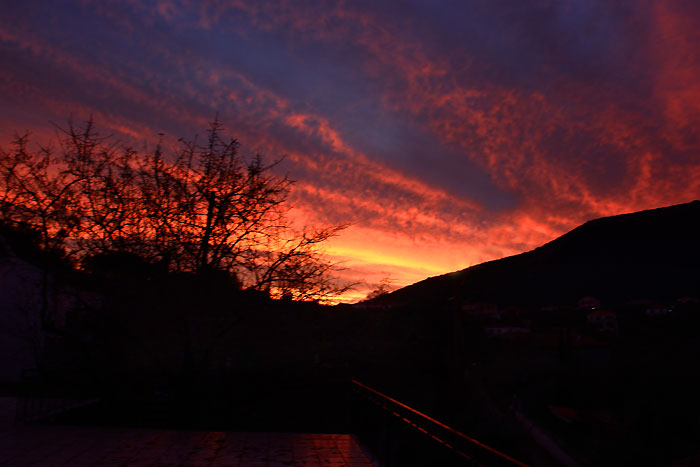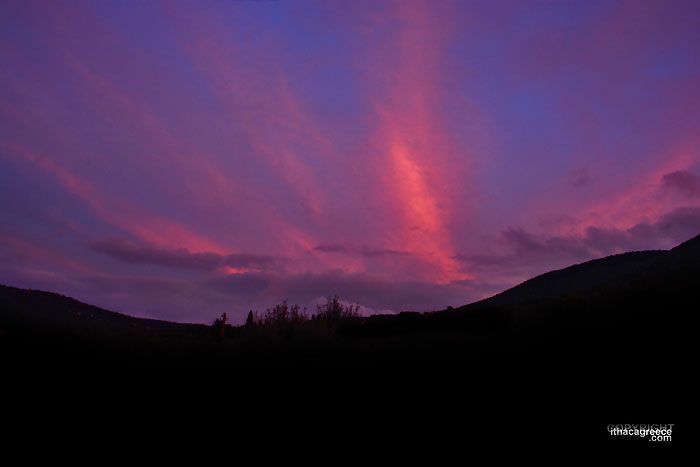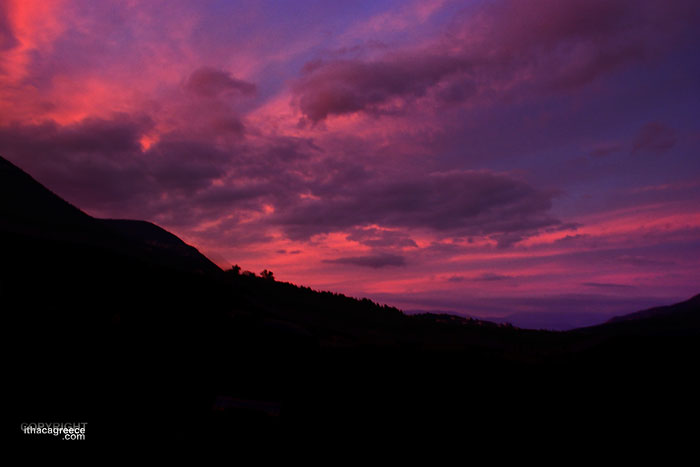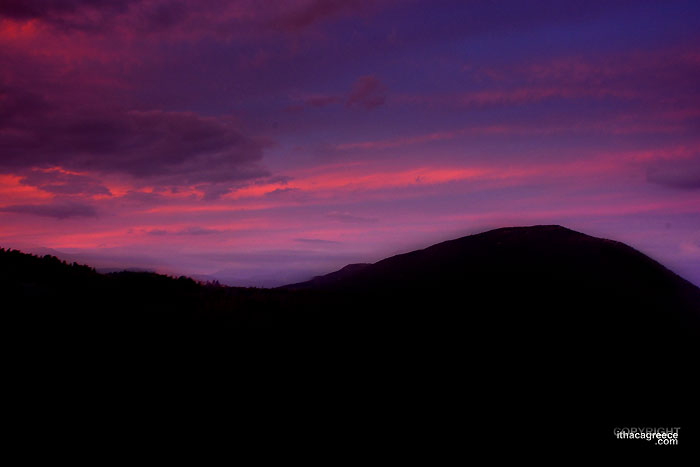 Monday 15th - More rain and more rain. It's been the rainiest winter on Ithaca in some time with only occasional sunny patches that you'll miss if you blink.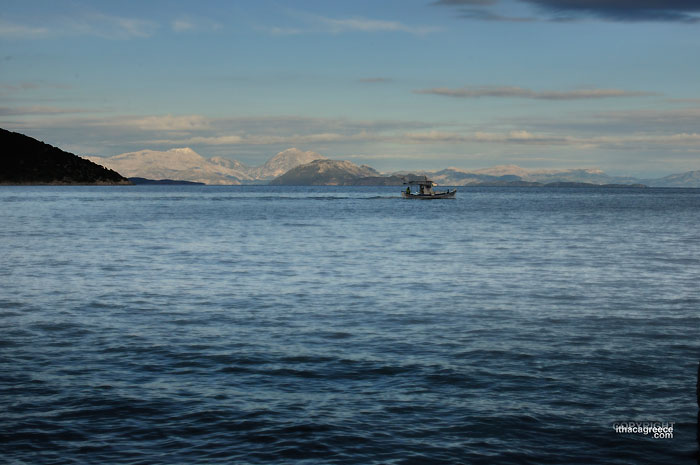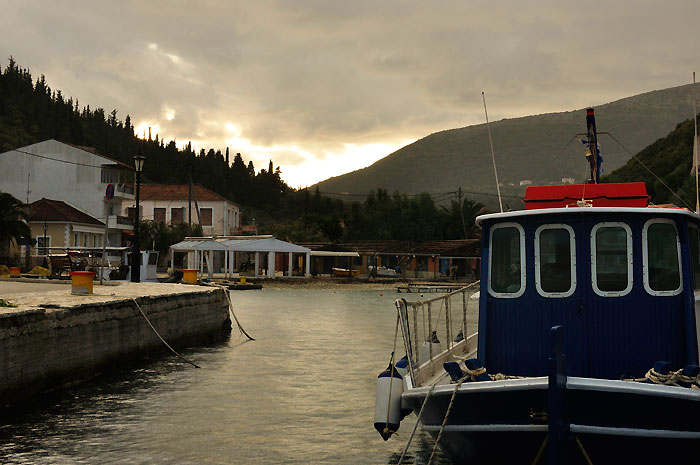 ---
January 2017
Winter on Ithaca Greece
Monday 1st


More rainy weather for the start of 2018. Looks like it will be a very wet winter this year.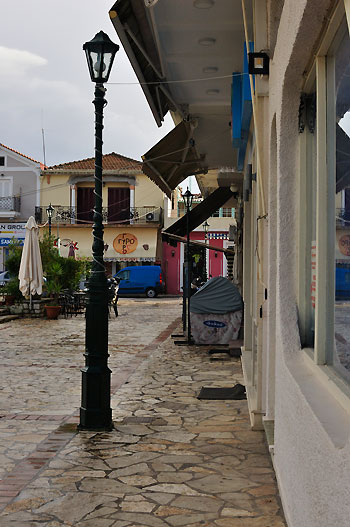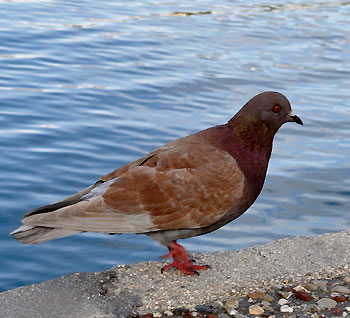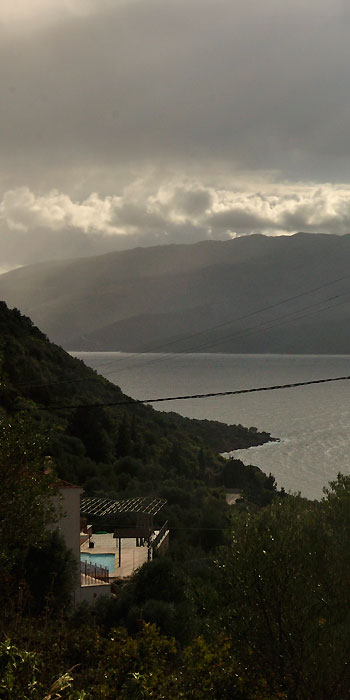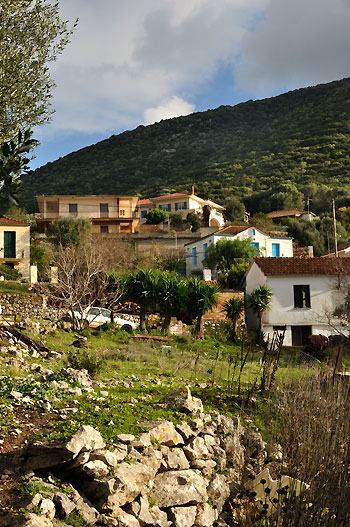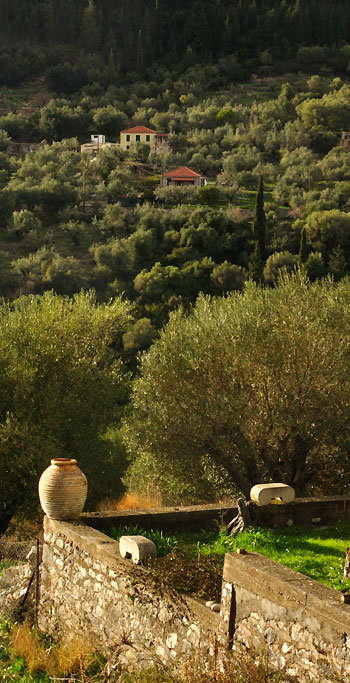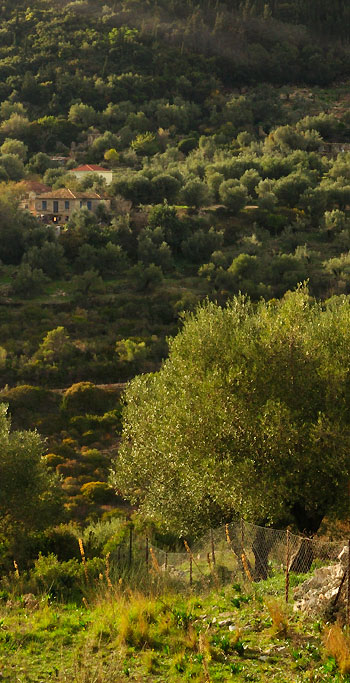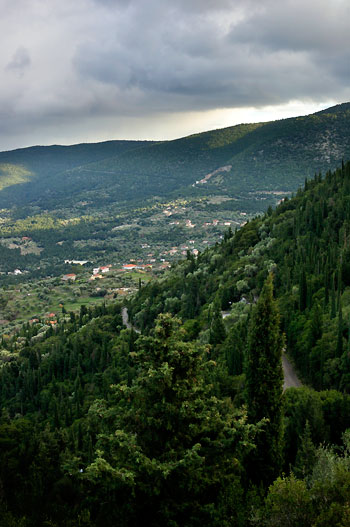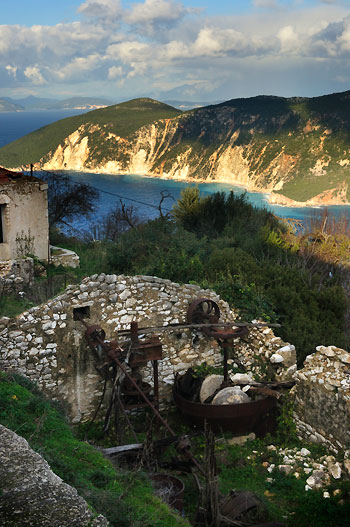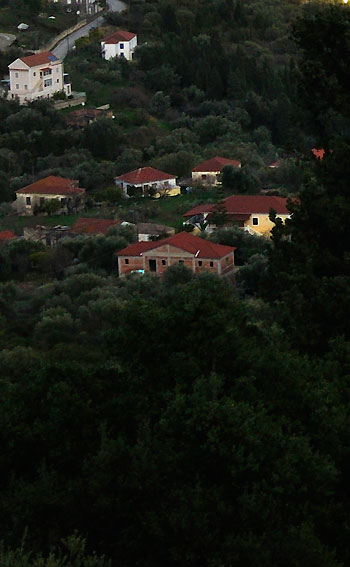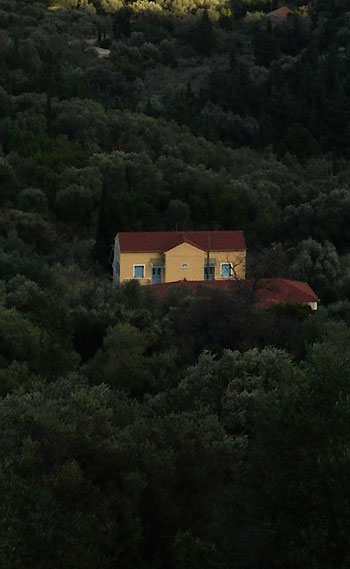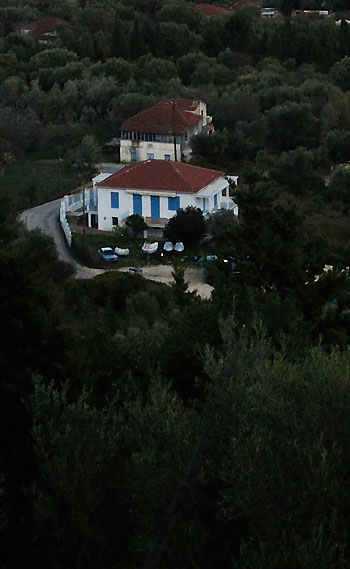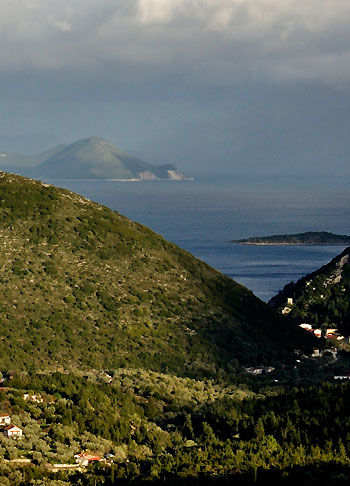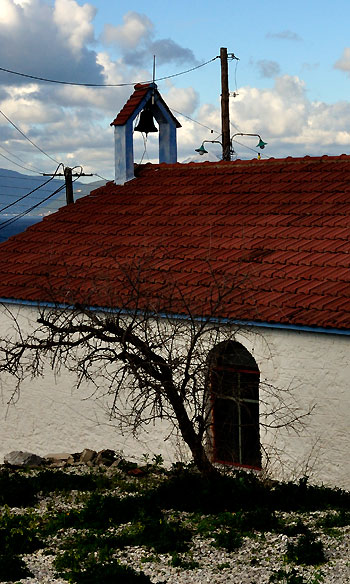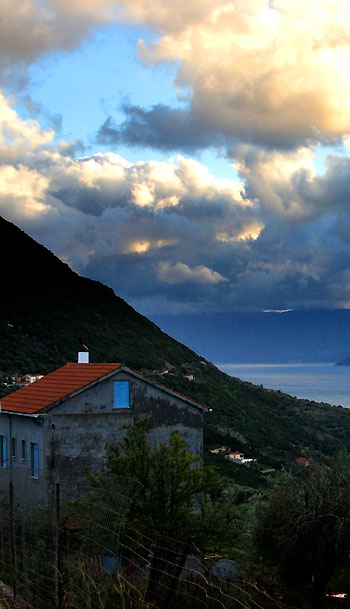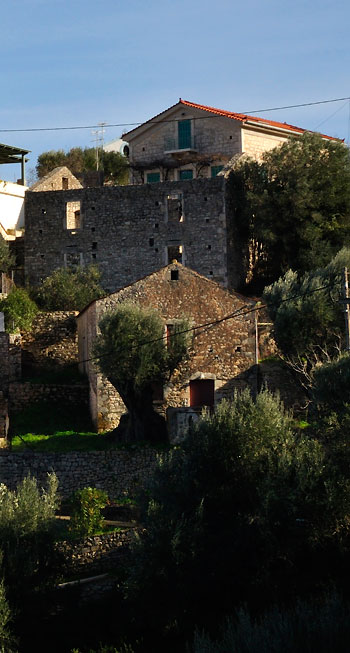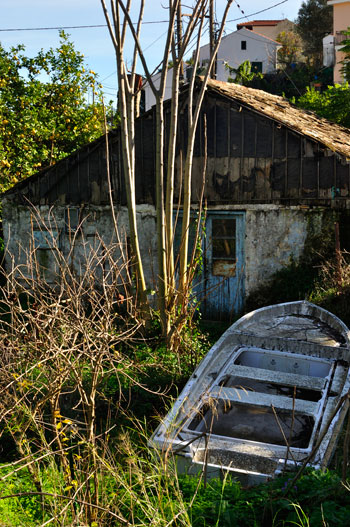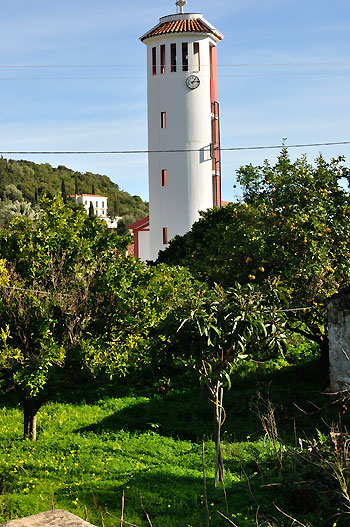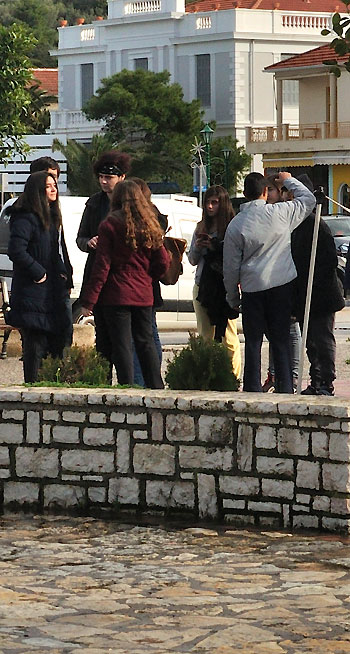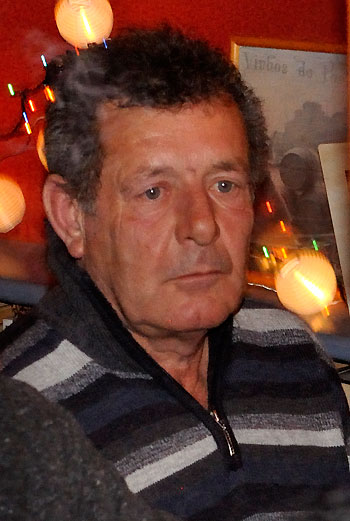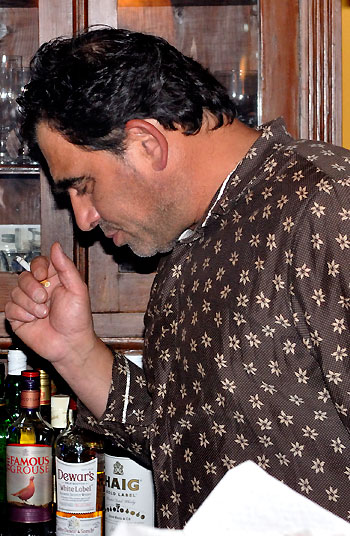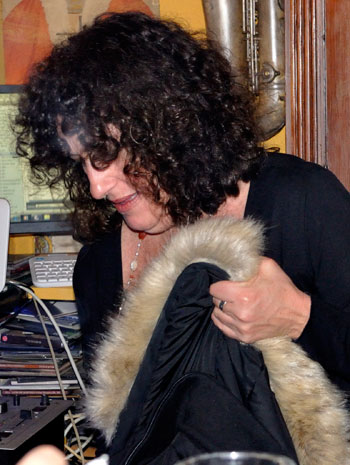 Friday 5th - Already buzzing through the first week of January.
On Saturday 6th January the Mayor and council staff invite you to the cutting of the New Years Pie at the Council Building is on at 6pm in Vathy and at 5pm on Sunday 7th January you can get along to the cutting of the New Year Pie from the Platrithia community. Held at the office in Limnes (near the square).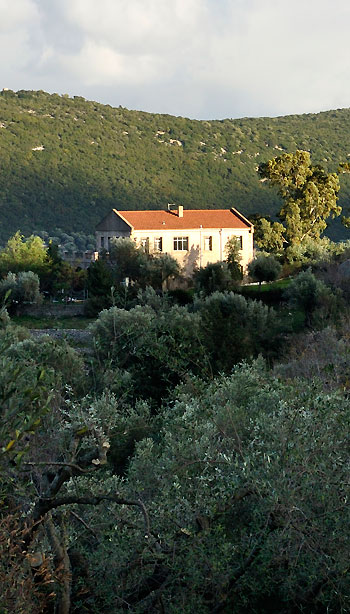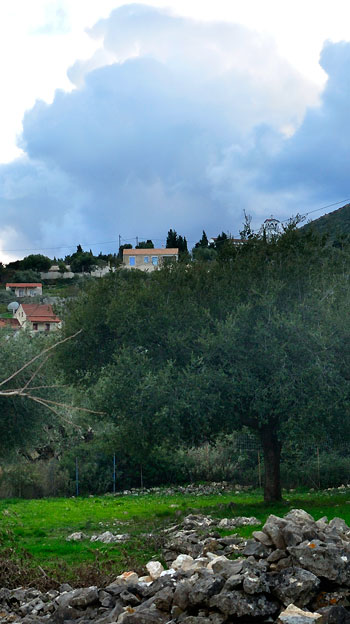 Saturday 6th - Still more grey skies over Ithaca this week. It's been a very wet winter so far.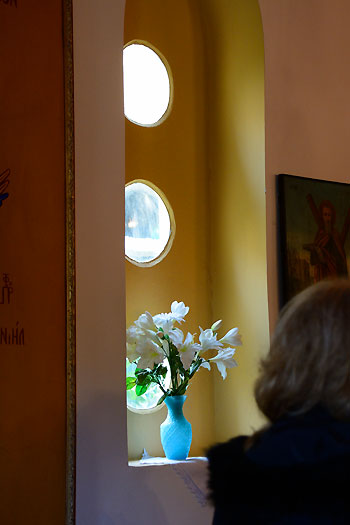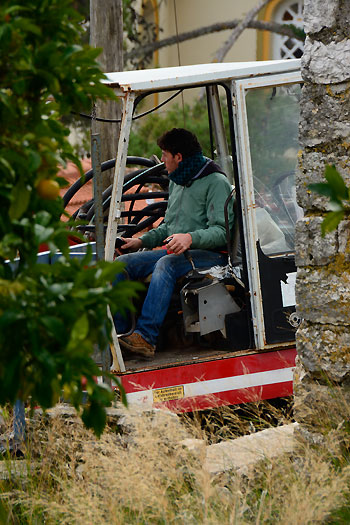 Monday 8th - Nothing like winter sunshine. We just need more of it this year!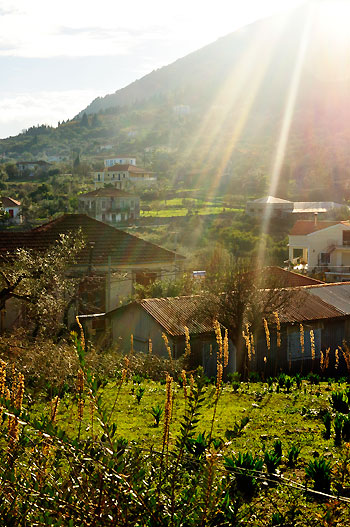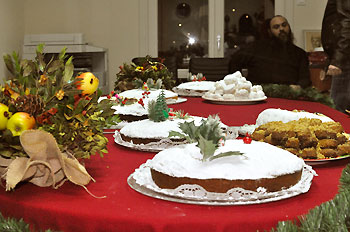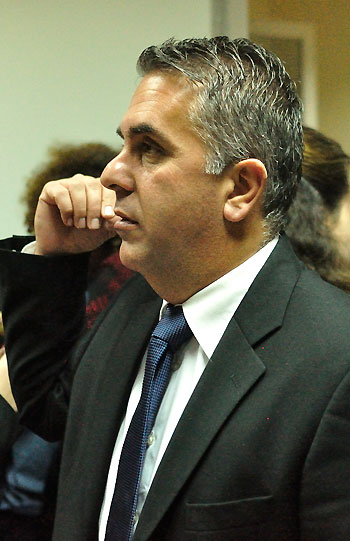 Above - Ithaki's Mayor, Dionisios Stanitsa.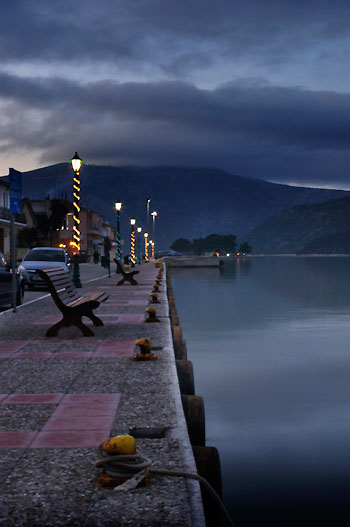 Thursday 11th - The Panhellenic Seaman's federation is striking on Friday due to cuts and regulations of the 3rd memorandum as a result of the bailout requirements. They are also unhappy about pension cuts, the increase in unemployment and the use of uninsured labor among other things. This strike will go ahead on Friday 12th of January.