What's New On Ithaca Greece
August on Ithaca
Summer on Ithaca Greece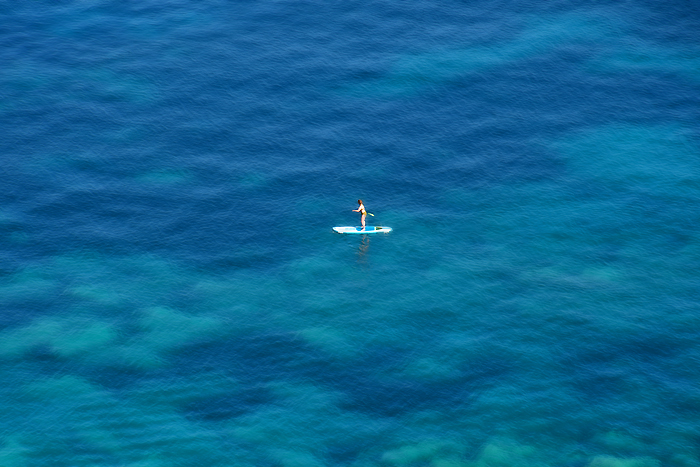 August 2022
Monday 1st - Unfortunately I missed the Perahori Wine Festival this year, a personal favourite especially because the Perahori community is such a wonderful and friendly one and secondly, because ithis festival is always alot of fun, which you'd expect it to be with bio wine on tap from a barrel. Contratulations too, to the community for putting the covid fear aside and letting those who feel comfortable, enjoy this great tradition.
Although July has pretty much felt like a pre-covid August, who knows what to expect now that August is actually here. We all pray the island doesn't sink from the incoming tourists, returning locals and day trippers. It's going to be HUGE!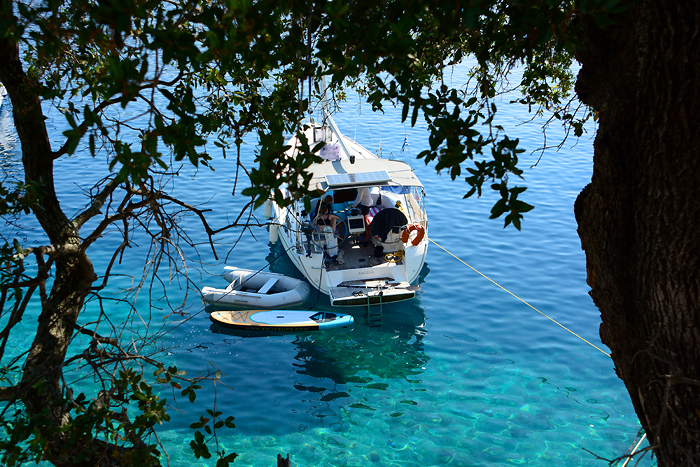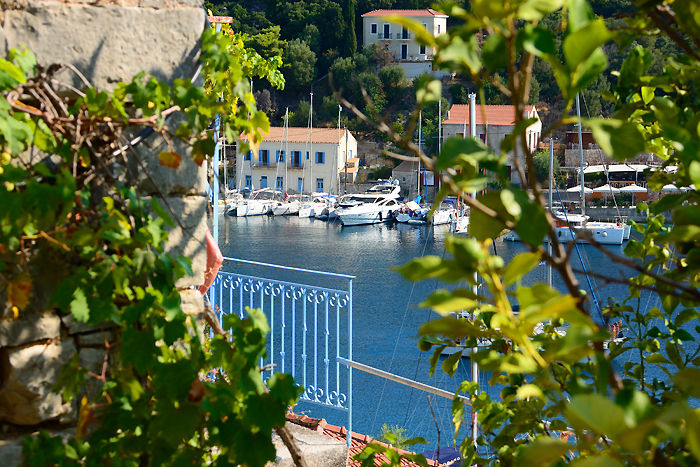 Above - Kioni. Below - Aetos.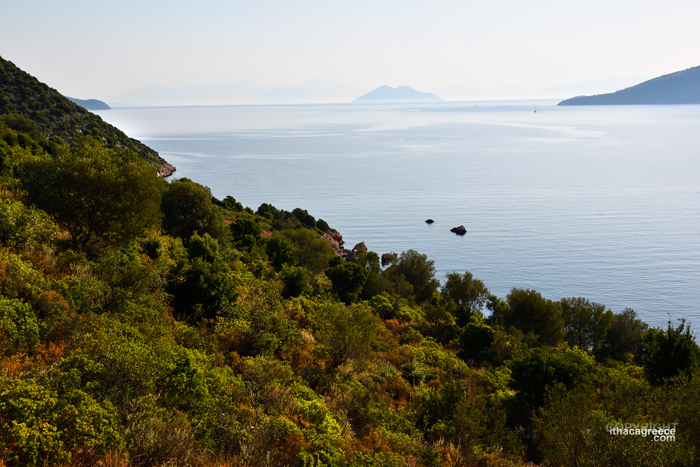 Wednesday 3rd. - So maybe the Platrithia Panighiri may go ahead?? There's still some time between now and then so things could change, but looking hopeful?
Below - Ag. Ioannis was known as the millionaires mile even before I got here. Luckily for us all, beaches cannot be private or owned, so anyone, including those who aren't millionaires, get to enjoy this coastline.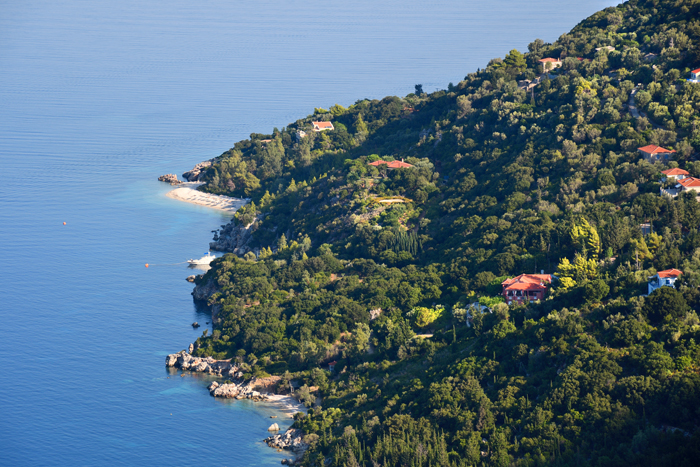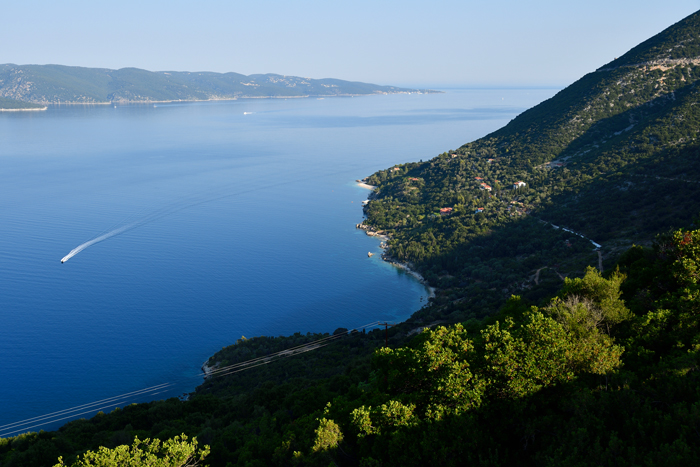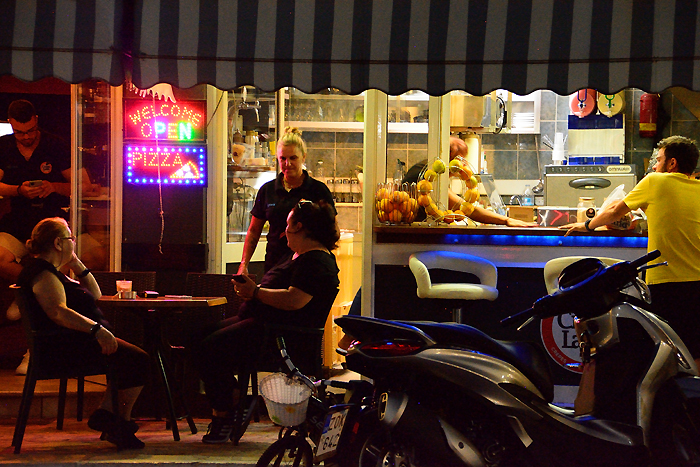 Friday 5th - It appears the Platrithia Panighiri is on. Some are very unhappy about this and many are very happy. I think if you're worried about contracting anything, not just the C word, and you have an underlying condition, then you should probably stay home. It appears the Anoghi Panighiri may also be on. I haven't heard of any cancellation there. I've had covid, but I won't be able to make the Stavros Panighiri because I got food poisoning. Demetri will be there to take photos so call him over if you want to be included.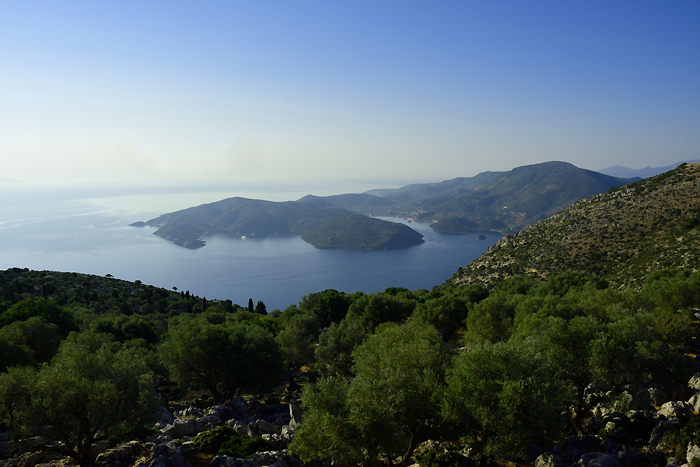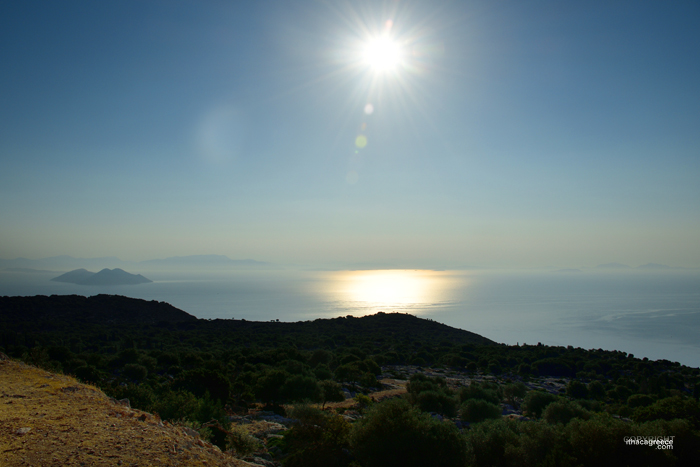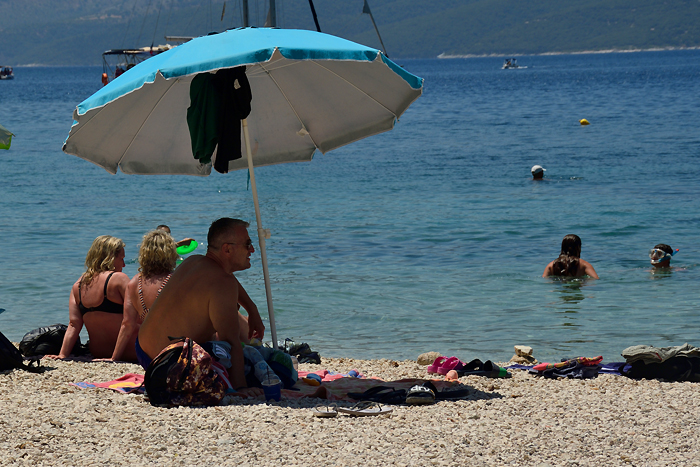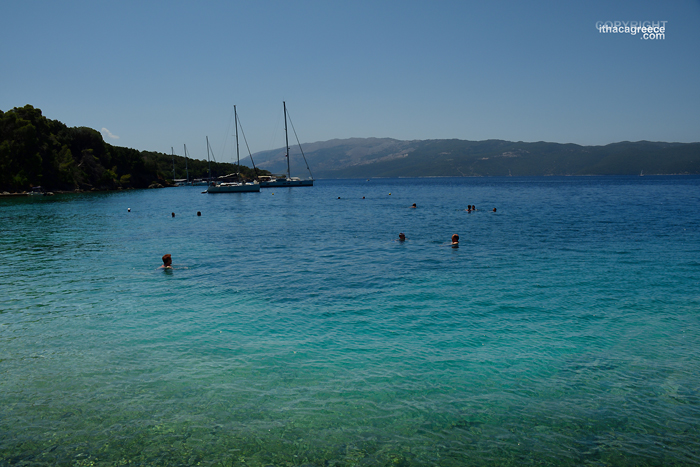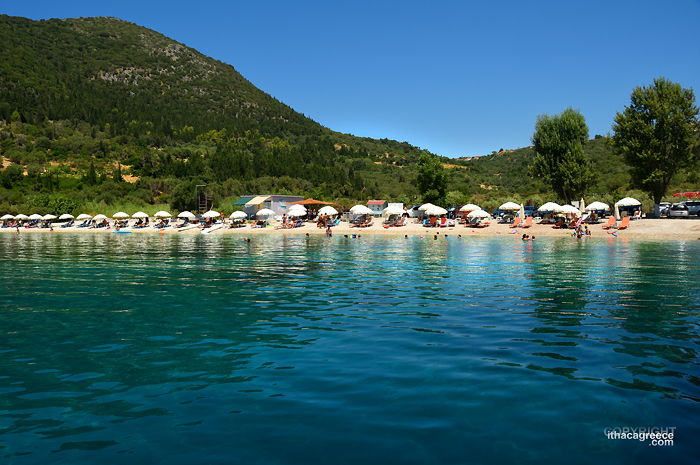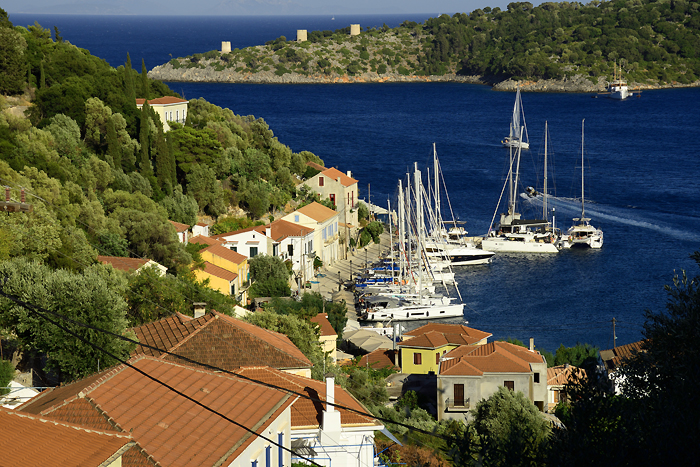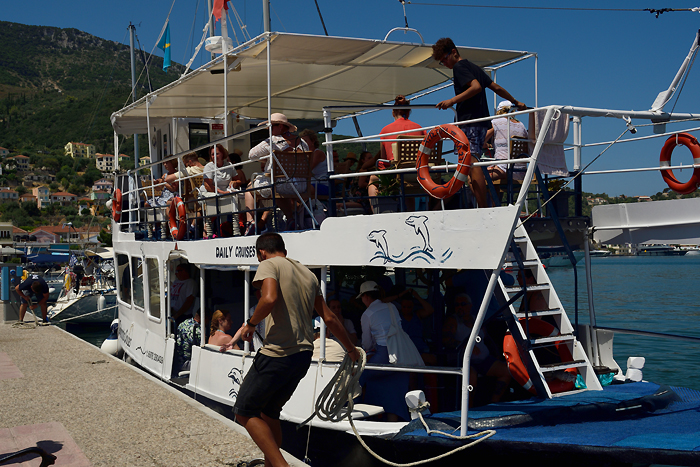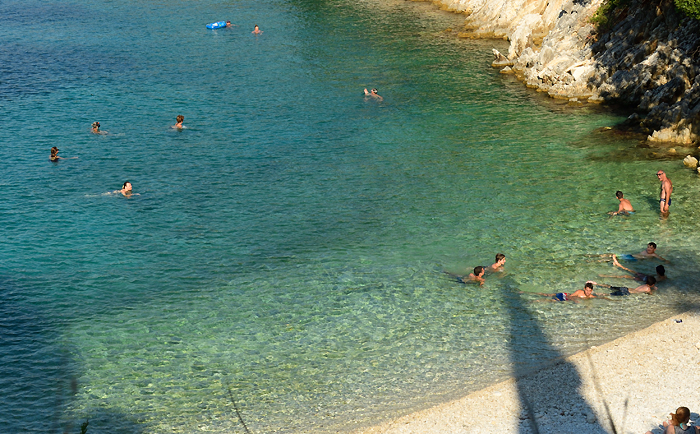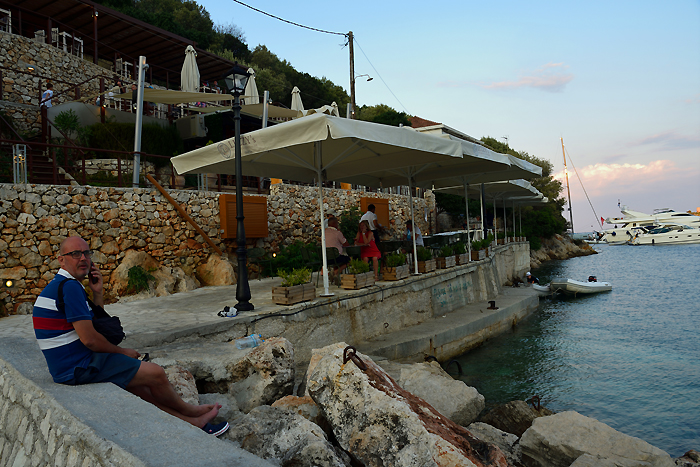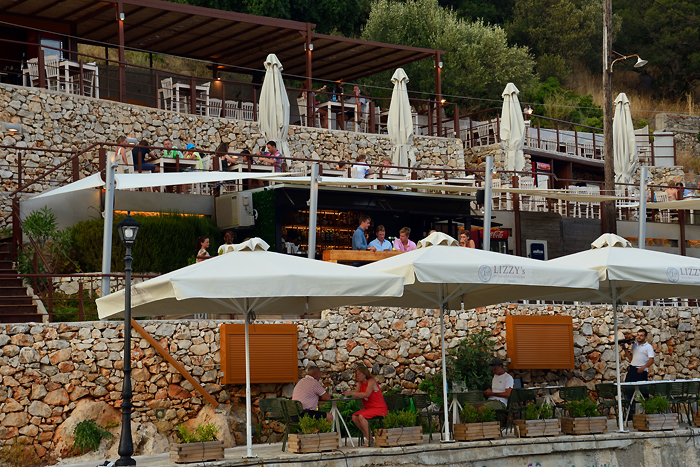 Last nights Hip Hop performance with some relevant social commentary was received very well by the younger Ithacans and visitors to the island. Click Here or on photograph below for more pics.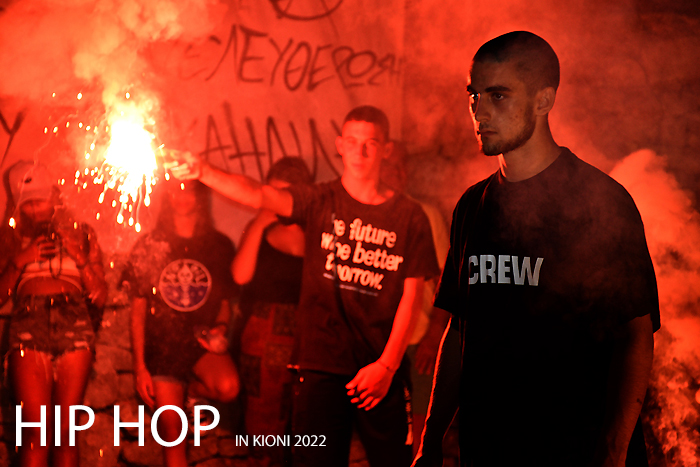 Sunday 7th - Stavros Panighiri, Sortiros was a huge success. So packed with locals and visitors, especially young people, having a high time dancing, congregating, feeling free. Click Here or on photograph below for lots more!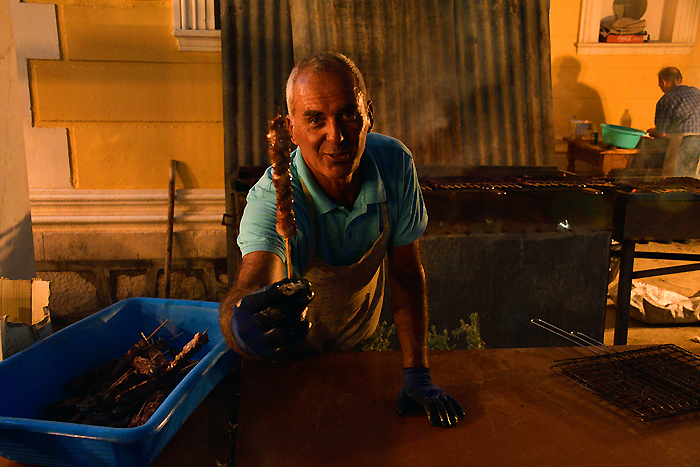 Tuesday 9th - I know there are some people waiting with bated breath that everyone at the Stavros Panighiri will get covid, but my unscientific guess is that most have already had it either through vax or through natural illness. Let's hope the doom-sayers are wrong about this one. It would be great for everyone to have a had a great time without dire consequences. Below - Packing up after the Sortiros.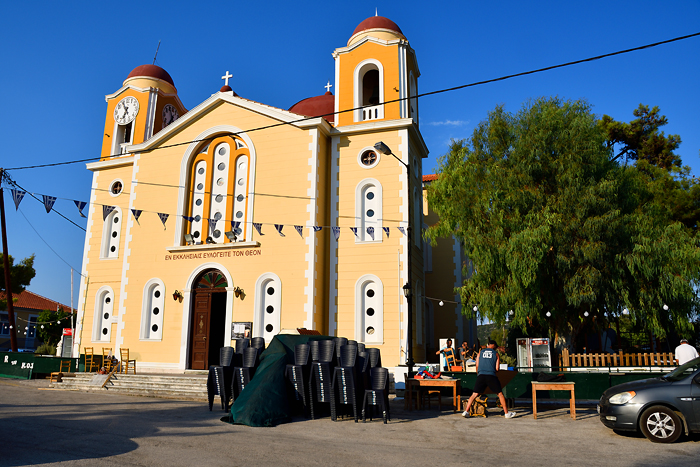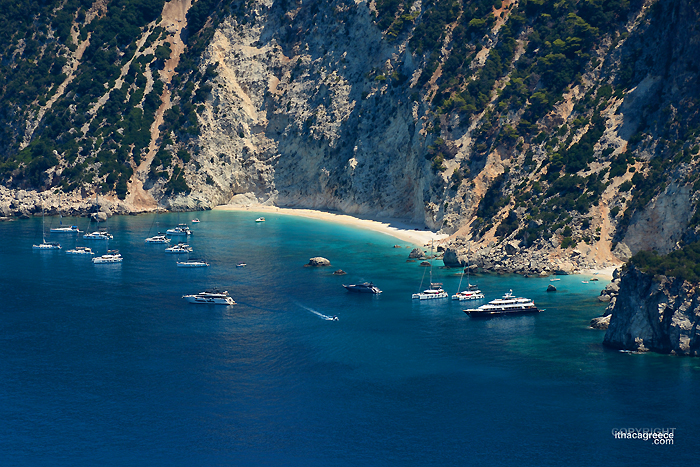 Above and Below - Platiamo on Afales Bay is becoming like the Bahamas in regard to the yachting traffic. If they get any closer, they may as well be 'van-lifers'.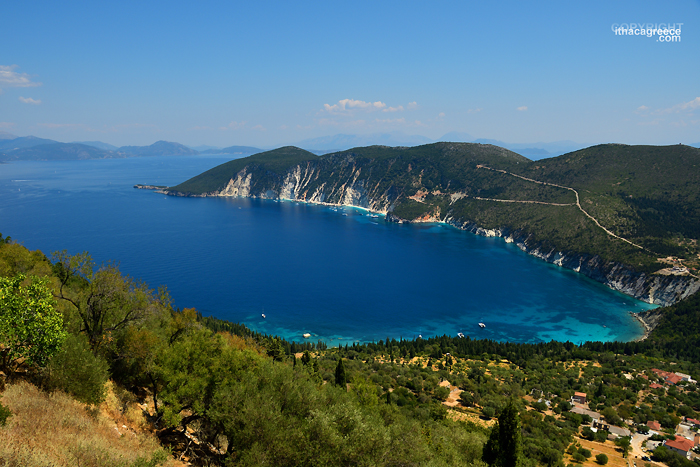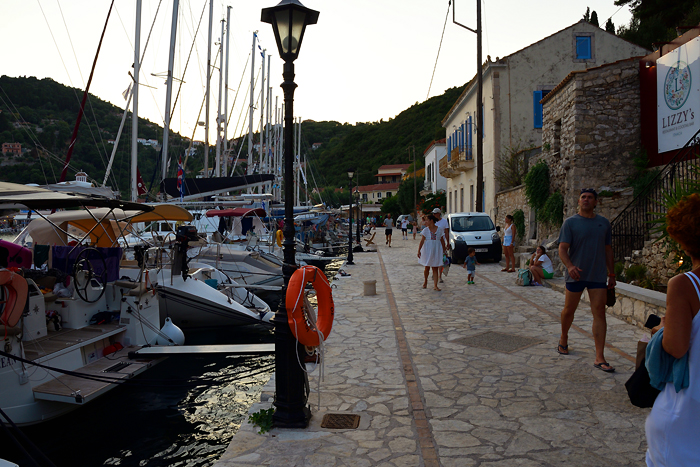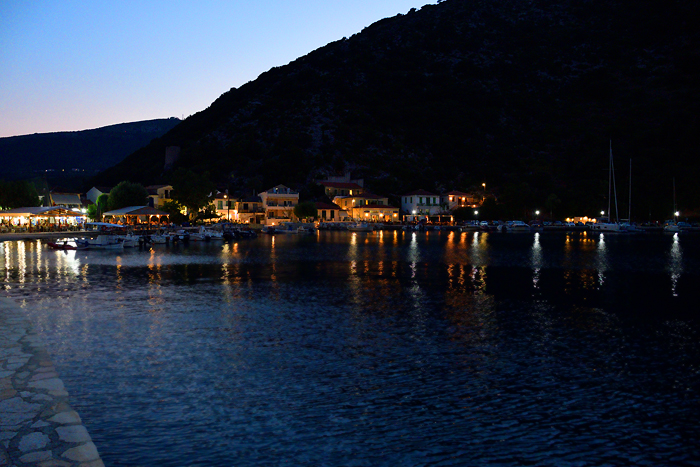 Saturday 13th - A few clouds int he sky, but it's still hot. Ionian Pelagos lines have put on a ferry between Sami and Piso Aetos every couple of hours which is great, but be prepared for the price. Around 30 euro if you're with a car - one way.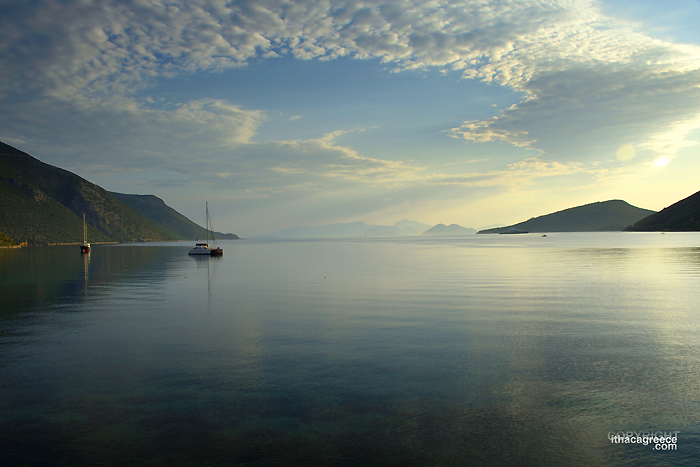 Above - Aetos Bay. Below - Vathy Bay. The harbour absolutely full with yachts.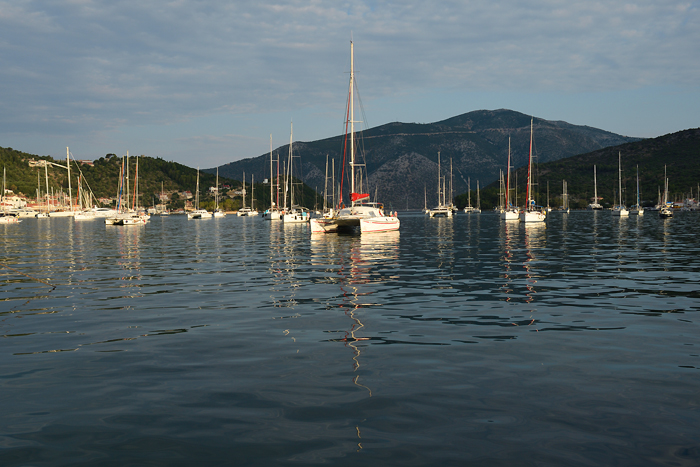 Above and Below - Vathy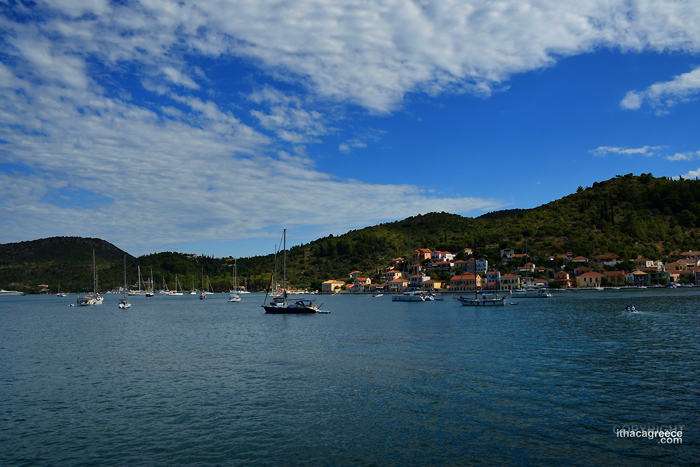 Below - Kioni, also full with yachts nearly every day, anchored along the shoreline of the bay.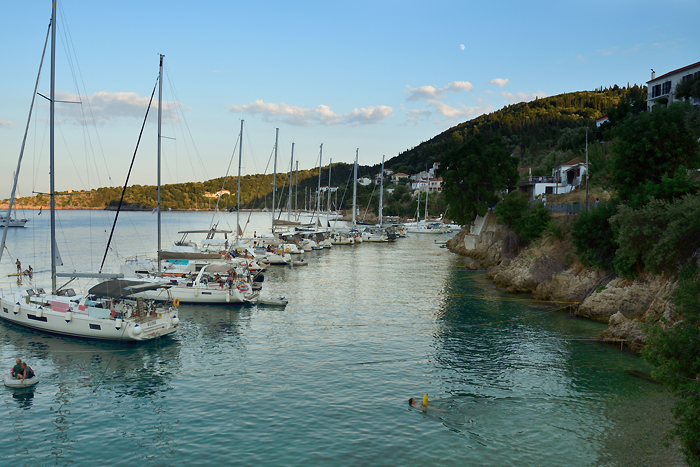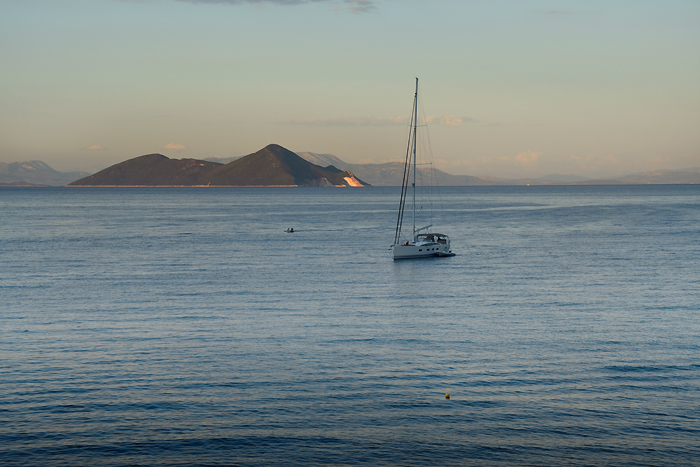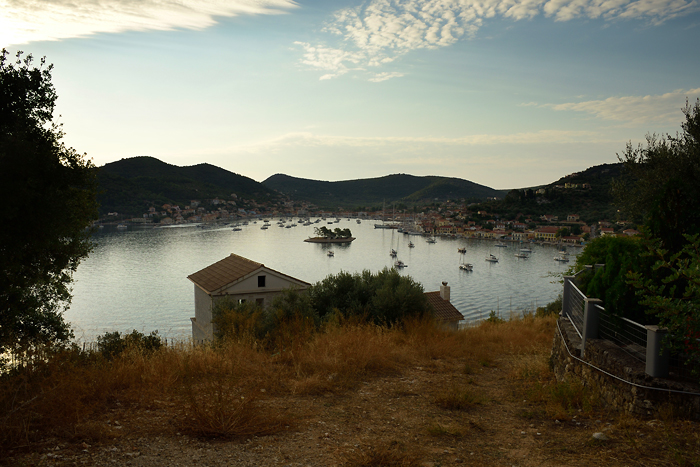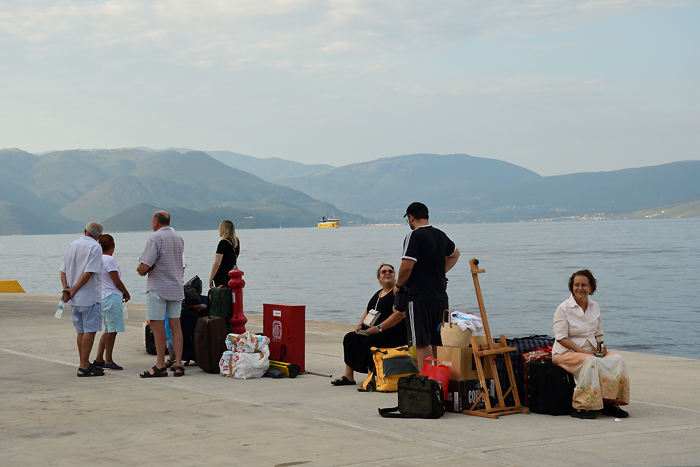 Above - Piso Aetos port. More people coming than leaving. Below - Aetos Beach.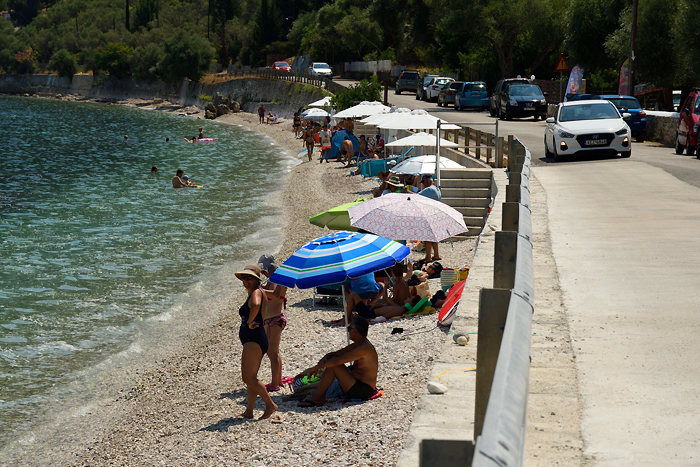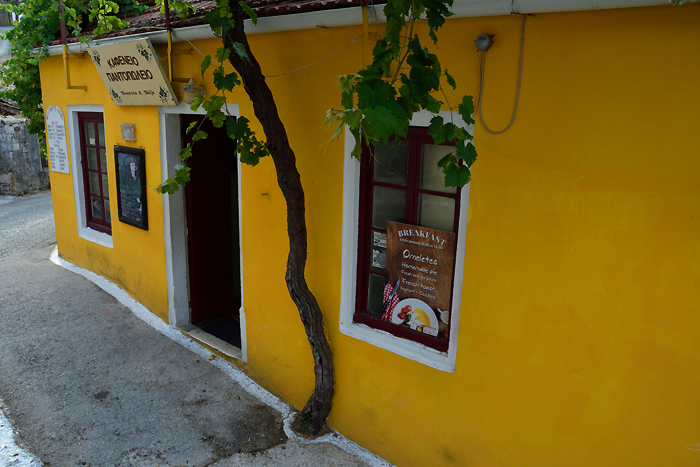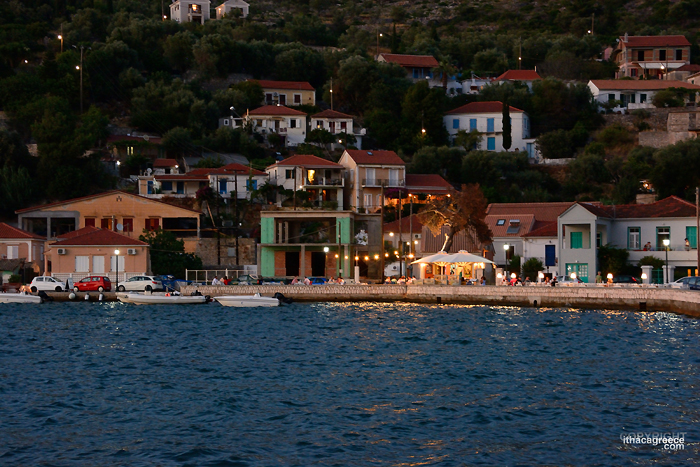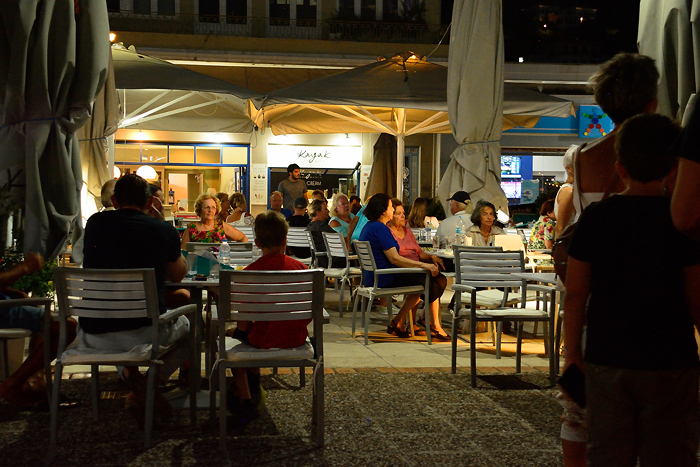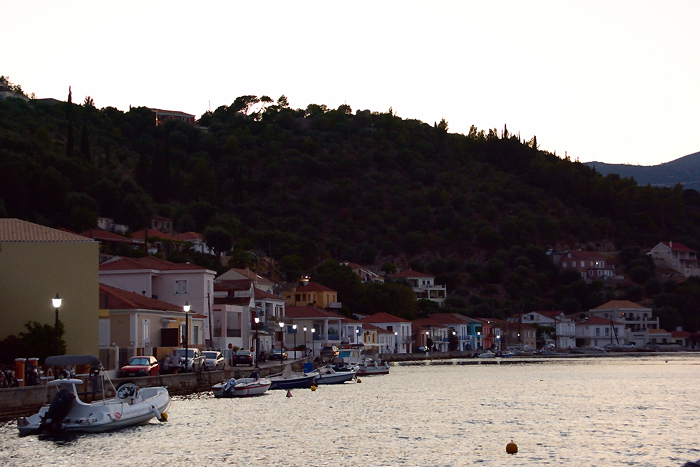 ---
August 2022
Summer on Ithaca Greece
Monday 1st
There are some not happy about the Stavros Panighiri going ahead on both the 5th and 6th August, but the majority are over the moon about it. Every Panighiri up until now has been cancelled due to covid fears, except for the Perahori Wine Festival, not officially a panighiri, but a great festival of celelbration nonetheless. It's only a few days away, so polish up your dancing shoes, get your glitter and glamour ready and book yourself a table because i think it's going to be massive!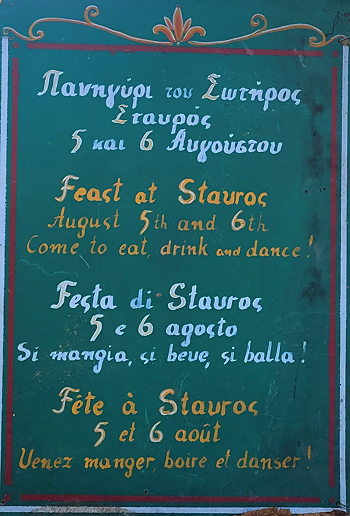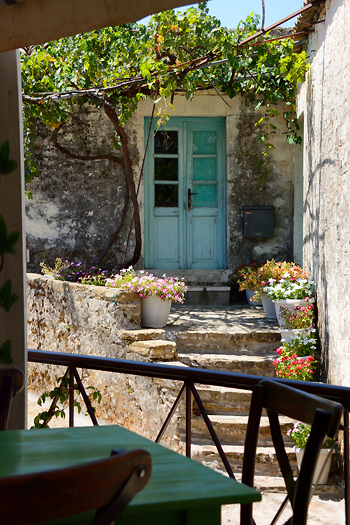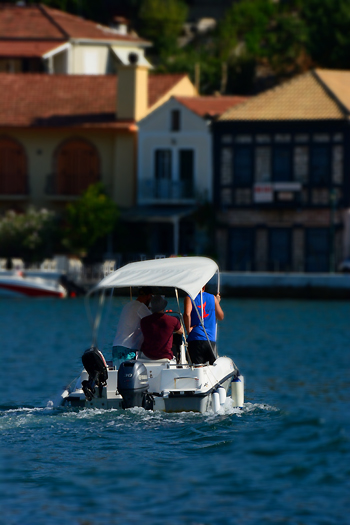 Wednesday 3rd - Summer on Ithaca revolves around the water.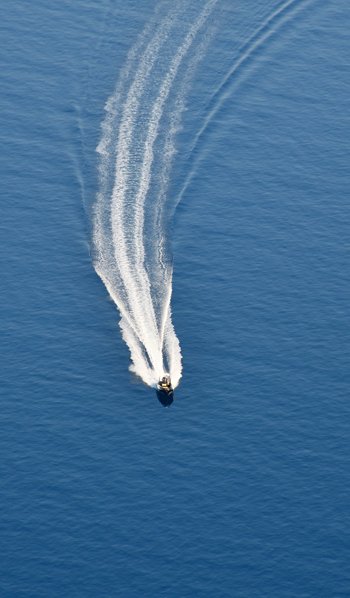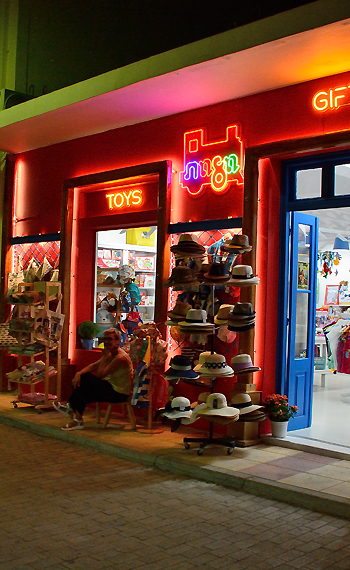 Thursday 4th you can see some live hip hop by Ithaki's youth in the old school in Kioni. Get along. Starts 10pm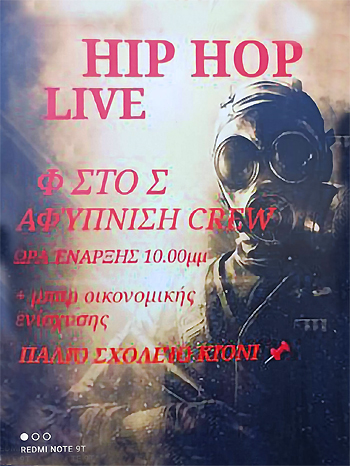 Friday 5th - Stavros Panighiri tonight. So sad I'll miss it. Food poisoning is the worst.
Below - Early morning over the Ionian. It's just beautiful.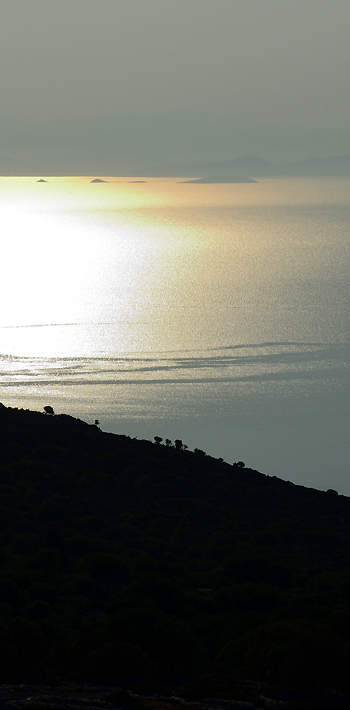 Below - Poli Beach.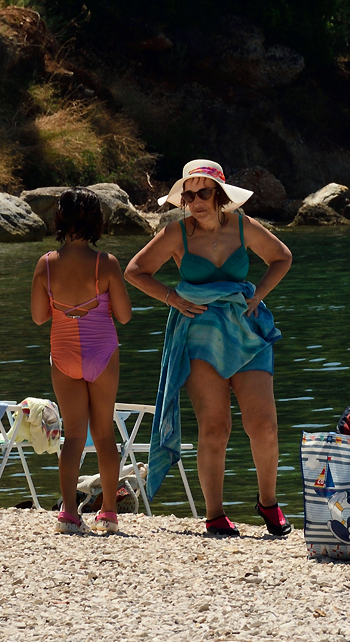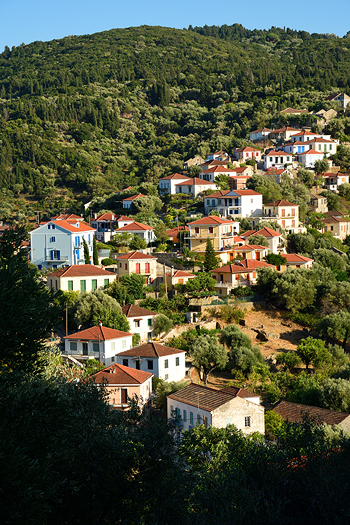 Above - Kioni - Agalio.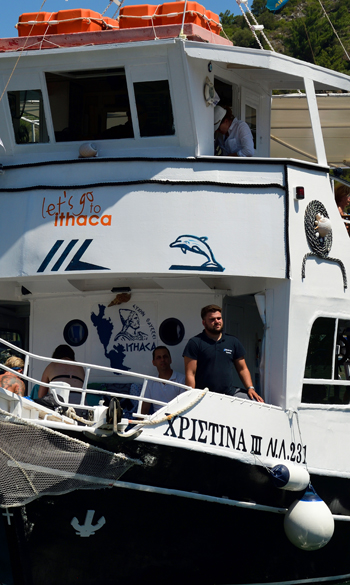 Below - Krouvoulia Beach.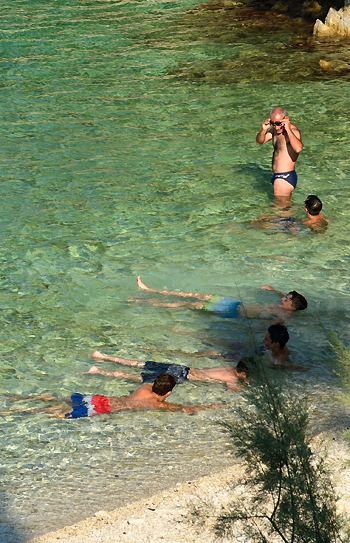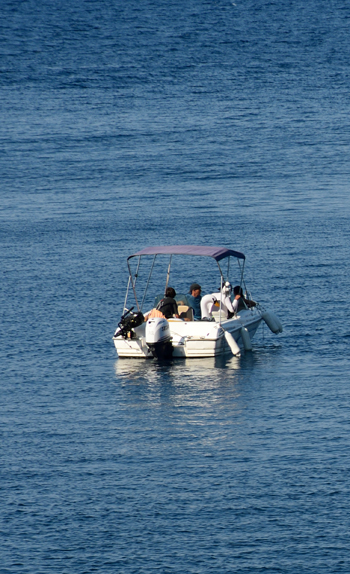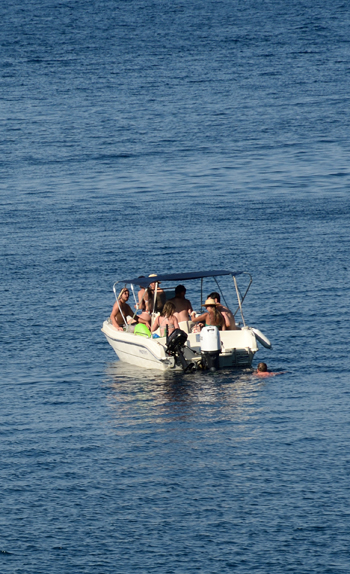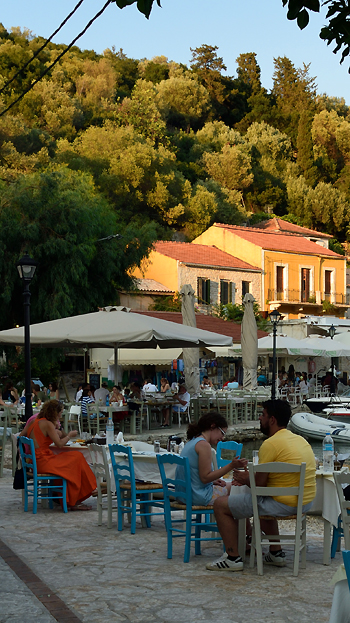 Below - Lizzys Restaurant in Kioni.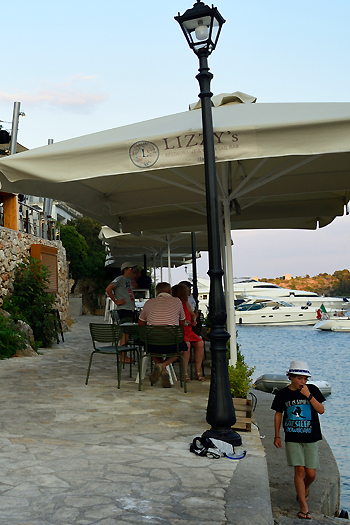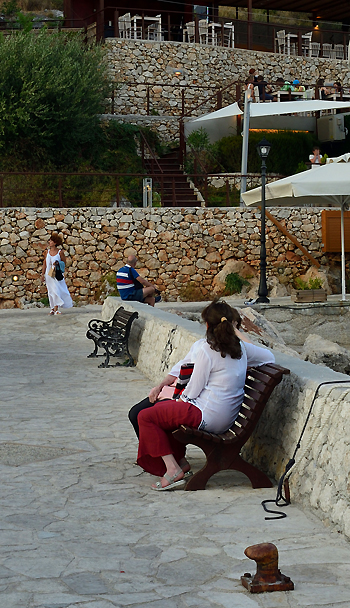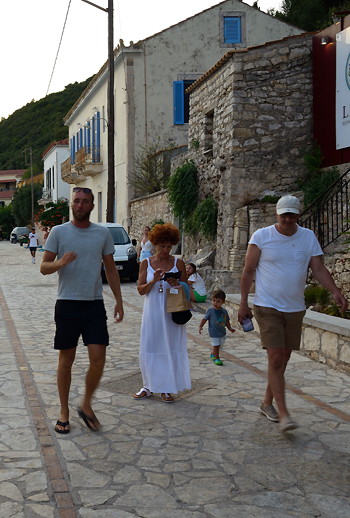 Tuesday 9th - August nights continue. There's definitely a buzz about Ithaca this year.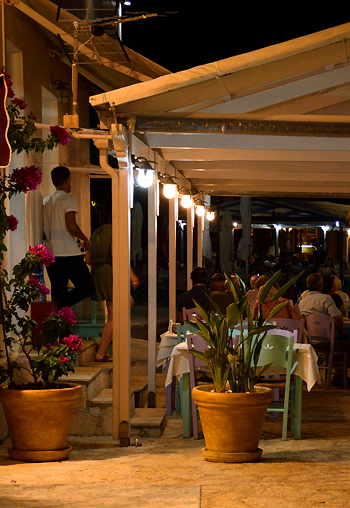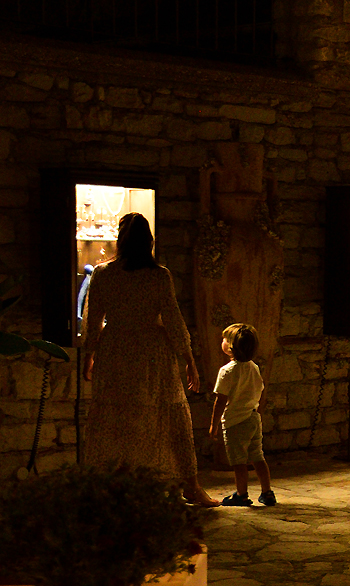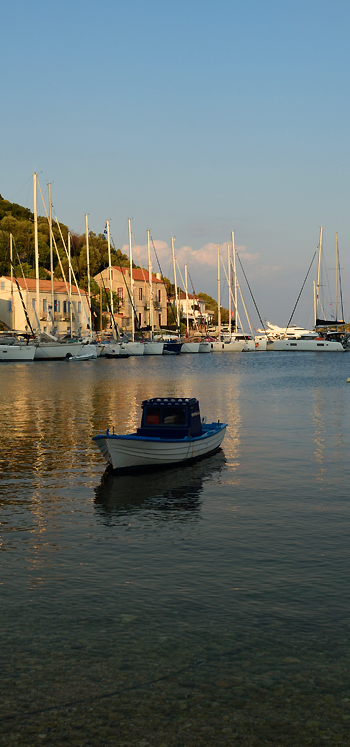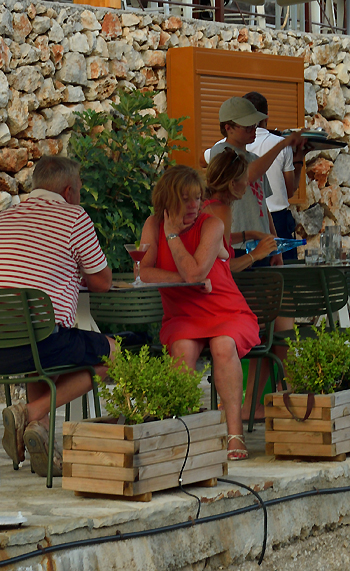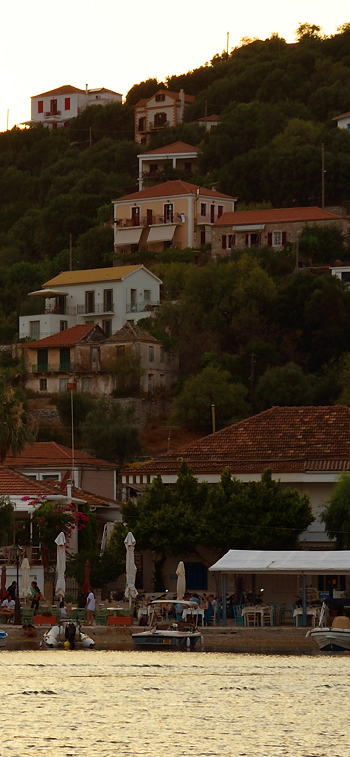 Saturday 13th - There's absolutely no doubt we're in the High Season, and that's fantastic for the businesses on the island, but we must also wonder just how much more the island and it's pristine bays can accommodate with the limited infrastructure Ithaca has. It is afterall one of the smallest (and largely beautiful) islands in Greece.